The Knot Chicago Magazine is Now On Newsstands!
Check out the latest wedding inspiration in Chicago by picking up an issue of our newest regional magazine today.
by The Knot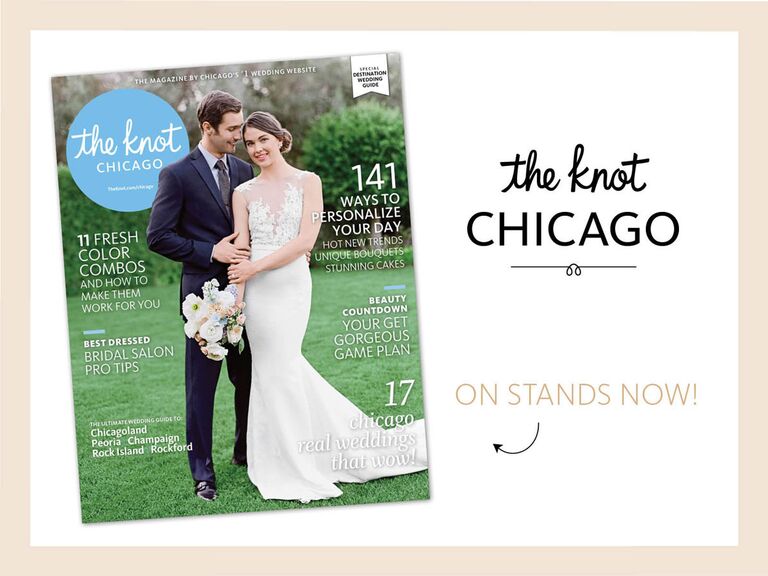 Calling all Chicago-based Knotties: The newest issue of our regional magazine just hit newsstands! We've filled it with all of the must-know wedding advice you need—including planning tips from Shannon Gail Weddings and Events, secrets from real couples on how to stay stress free and sweet ways to coordinate a ceremony that's uniquely your own. We've even shared a list of 8 brand new Chicago venues and 17 inspiring real weddings that took place all over the Windy City.
See all of this and more in our Chicago issue. Can't wait to get your hands on it? Get the digital issue from Google Play Newsstand or Zinio.