Get Excited… The Knot Dream Wedding Contest Is Coming!
by Anja Winikka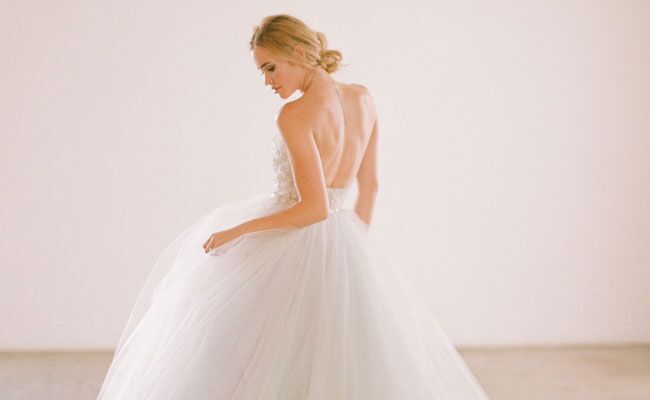 photo by
Photo: Elizabeth Messina
Get excited.
We're launching The Knot Dream Wedding contest and throwing the first-ever LIVE streaming wedding on TheKnot.com and on Facebook this Valentine's Day 2013!
One lucky couple will win a wedding in New York City on Valentine's Day planned by celebrity wedding planner Amy Shey Jacobs and TheKnot.com editors.
It gets better: Every wedding planning detail is going to be voted on by Knotties (ahem, you!). Roses or peonies? Buttercream or fondant? We'll find out when you cast your votes!
So here's how it will go: We'll bring in special guests to share the latest and greatest wedding trends and wedding planning tips; we'll be creating customized wedding Pinterest boards for every element of The Knot Dream Wedding — from ridiculously gorgeous wedding gowns to beautiful bouquets and fabulous wedding cakes; and so so so much more. Once it's all been curated by the industry's top experts, we'll leave the voting up to you to have the final say on every element of the winning couple's wedding.
As the weeks lead up to the big day, we'll be checking in with our couple every week via video blog to get their reaction to what's been chosen for them.
So when does all this amazingness start happening on TheKnot.com? We're opening up entries to The Knot Dream Wedding contest on October 15th — and we'll be looking for the smartest, cutest, most-amazing love story video and photo submissions!
So mark your calendars and get ready for some serious wedding planning fun. This is going to be huge and it's all happening here on TheKnot.com!
> See 500+ wedding dress photos
> Start your wedding website (it's free)