The Knot LIVE Season 2/Episode 8: Sylvia Weinstock, Randy Fenoli, and Party Rental Style Tips
This week on The Knot LIVE, wedding cake baker extraordinaire Sylvia Weinstock shares her top tips, Randy Fenoli helps grooms find their best wedding day look, and we get insider party rental secrets from the pros.
Saw something you loved? We've got a rundown of this episode's ingredients below.
Special Guest: Sylvia Weinstock
She's the cake artist who has created confectionary masterpieces for Michael Douglas and Catherine Zeta-Jones, the Kennedys, Oprah, and many more. Sylvia Weinstock stops by the office for today's show to share what makes her signature style so unique. Find out more at SylviaWeinstock.com, and get inspiration in our wedding cake photo search.
Plus: Find the best wedding cake bakers in your area
Photo: Antonis Achilleos
Party Rental Tips & Tricks
There's no better way to get insider party rental advice than with a tour of a top reception spot with one of our favorite local planners. Special thanks to Eyal Tessler of In Any Event (InAnyEvent.biz) and Party Rental Ltd. (PartyRentalLtd.com) for the need-to-know rental advice.
Plus: Find the best wedding rental companies near you
Photo: Erik Ekroth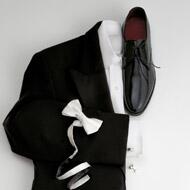 Groom Style with Randy Fenoli
He's known for helping brides find their wedding day look on Say Yes to the Dress, but today Randy Fenoli of Kleinfeld Bridal (KleinfeldBridal.com) is showing grooms how to look their best. Get more great advice from Randy at KleinfeldBridal.com/bloggers.cfm.
Plus: Search wedding tuxedo photos
Photo: Anita Calero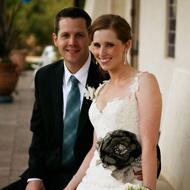 Knottie of the Week
Check out Stacy's bio! Plus, here are some of the pros who helped pull her wedding together: