Planning a Wedding? Read These 5 Stories in the Latest Issue of The Knot
We have all the top trends and advice for you.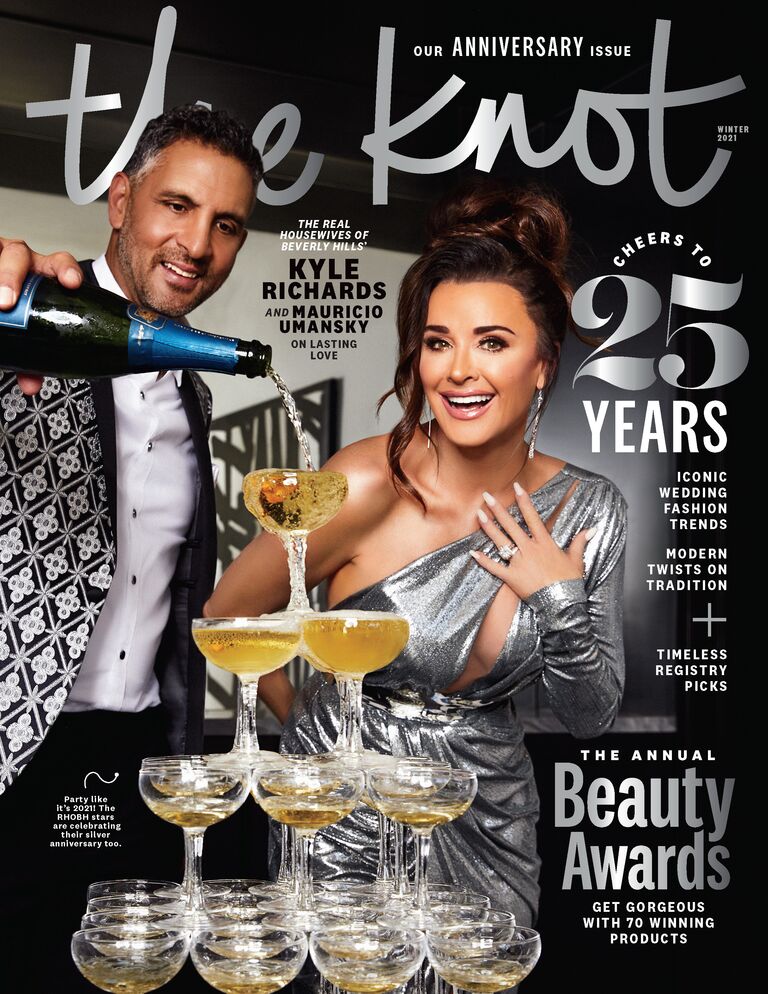 Easton Schirra,Prop Styling: Stephanie Haines,Wardrobe Styling: Lisa Marie Cameron; Fashion Styling: Shelley Brown,Hair Styling: Angel Gonzalez, Celebrity Hairstylist,Makeup + Grooming: Pamela Brogardi, Managed by TJ Guardia
We have included third party products to help you navigate and enjoy life's biggest moments. Purchases made through links on this page may earn us a commission.
Whether you're newly engaged or a seasoned planner, The Knot digital magazine is a must-have planning resource. Our quarterly magazine is released according to seasons (fall, winter, spring and summer), and each comes with all the information and inspiration you need to plan a wedding that is yours (truly). In each issue, you'll find planning tools like our comprehensive checklist, must-know tips from top experts, fashion trends, gorgeous styled shoots to inspire your vision and fresh Real Weddings from couples just like you.
Beyond the magazine, The Knot offers extensive wedding planning resources. Whether you need help creating a timeline, managing your budget, or starting a registry, we've got you covered. Couples can download The Knot App for the ultimate wedding planning tool (that also conveniently fits in your pocket). We also offer all the etiquette and advice you need to help you plan everything from the bach weekend to your reception exit.
If you're in search of wedding pros to help execute your dream wedding style, you can also find the best vendors (from DJ to wedding planner and everything in-between) on The Knot. If you want ideas from real couples, find additional vendors and inspiring one-of-a-kind real-life celebrations in our Real Weddings section.
As we continue to navigate the effects of the COVID-19 pandemic, we're inspiring to-be-weds to plan their nuptials from the comfort of home. The easiest way to enjoy the newest magazine is to head over to Issuu and virtually flip through. Additionally, you can purchase an issue online at The Knot Shop and have it delivered right to your door.
If you're more into consuming your favorite publications on a device, The Knot digital magazine subscription is the option for you. Grab your NOOK or tablet via Google Play, Amazon and NOOK, and sign up for a yearlong subscription. You can also get the magazine on your iPhone or Android via Zinio. Every season, a new issue of The Knot digital magazine will be delivered seamlessly to your tablet the minute it hits newsstands. That's four issues filled with wedding inspiration: imagine thousands of photos, hundreds of pages of fashion and style advice and countless tips to guide you through every step of the planning process.
The Knot is celebrating 25 years and the Winter 2021 issue is our anniversary issue. In the cover story, Real Housewives of Beverly Hills star Kyle Richards and her husband, Mauricio Umansky, open up about celebrating their own silver anniversary. In an exclusive interview, the couple dishes on their 25 years of marriage and what keeps their love strong.
The issue also covers other topics, including our a look at how to give wedding traditions a twist for couples who want to remix old-fashioned traditions in favor of something of-the-moment. We also have the inside scoop on The Bachelor star Caila Quinn's seaside wedding. Plus, a look at out-of-this-world bling with statement settings and futuristic gems—without a doubt you'll be swooning over each of the sparkling rings we've rounded up.
Like we've done for the past 25 years, The Knot is here every step of the way to help you plan your wedding, your way. Take a look at some of our favorite stories in this season's magazine, below, and join us in saying "Cheer to 25 years!"
The Real Deal
Who better to help us celebrate the 25th anniversary of the knot than a couple also celebrating the major milestone? The Real Housewives of Beverly Hills' Kyle Richards and her husband of 25 years, Mauricio Umansky, talk marriage, family and life on a reality show.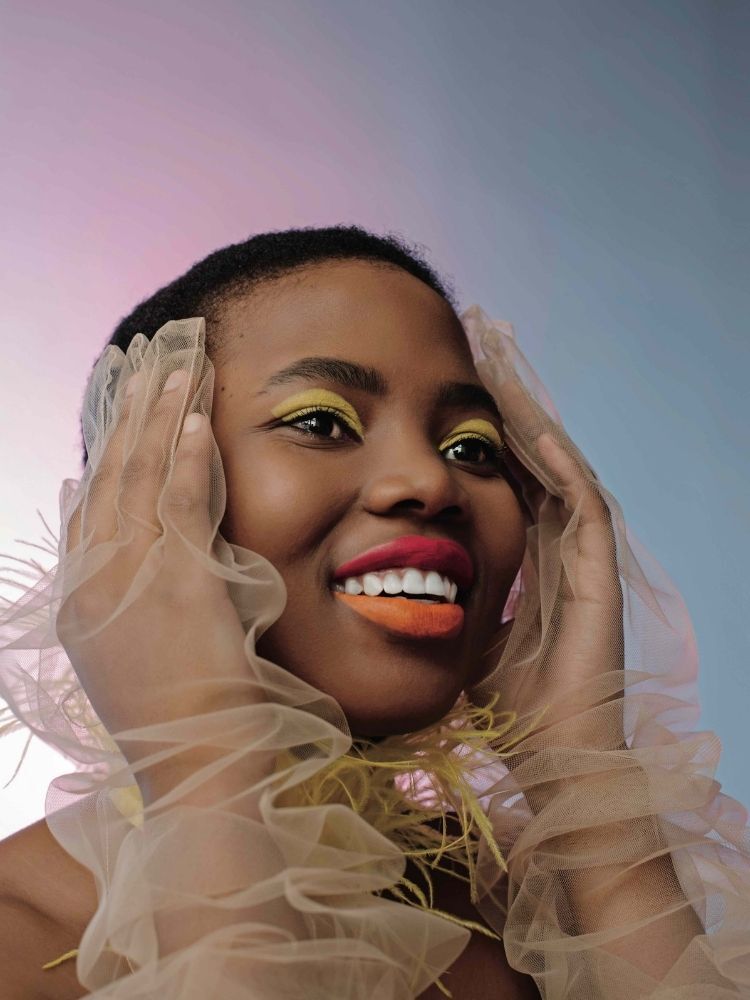 We tested hundreds of products to find the best of the best for your wedding beauty arsenal. The end result? Everything you need to get gorgeous for your day. Plus, we highlight standout clean choices made with nontoxic ingredients and budget picks that don't break the bank. Check out a sneak peek here.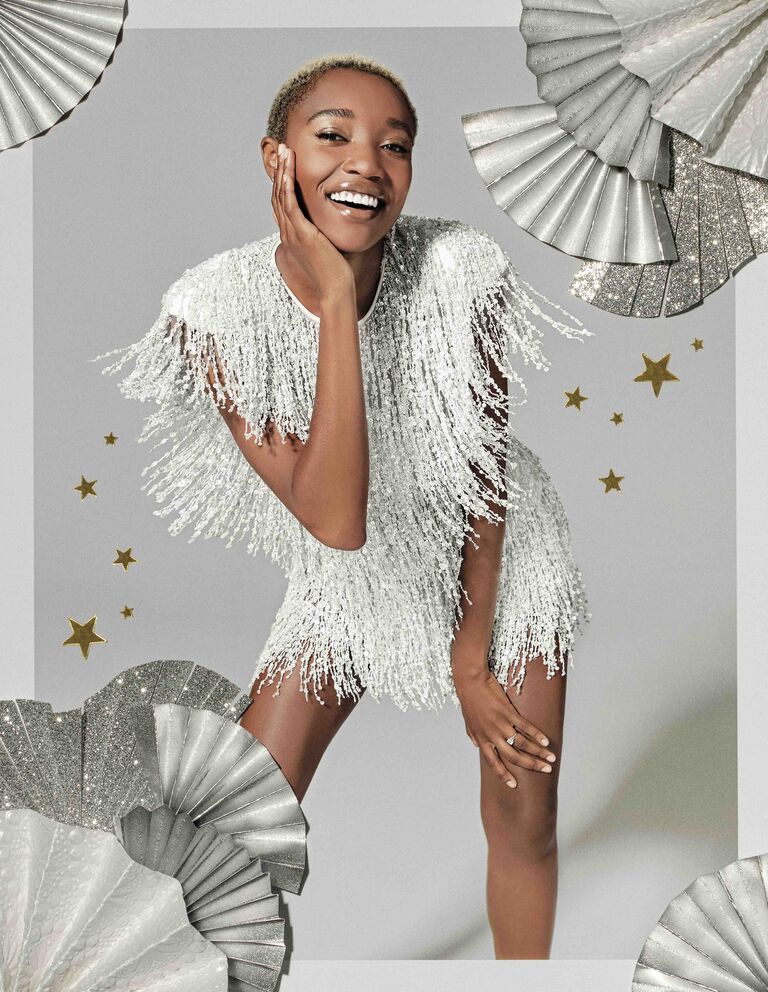 The Roaring 2020s
It's the twenties all over again—and there's plenty to celebrate. The most fabulous wedding attire is all about festive details that harken back to the great age of Gatbsy (think: features, fringe and art deco beading) and fun silhouettes that bring the party. Before you start shopping for your dream wedding dress, let these wow-worthy ensembles inspire you.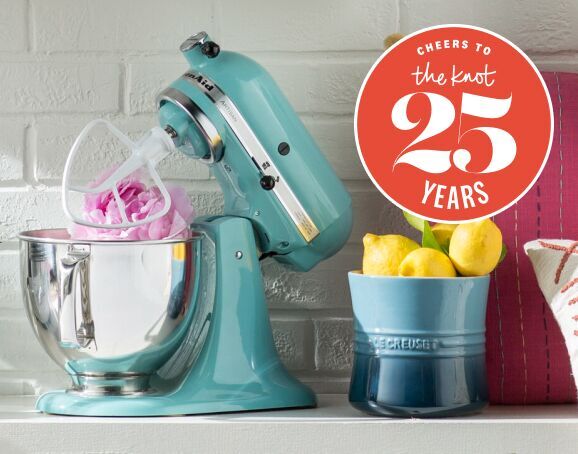 An in-depth look at eight heritage brands (and products) that have been registry mainstays, with good reason, for decades. You'll want to add all these houseware offerings to your own nuptial wish list.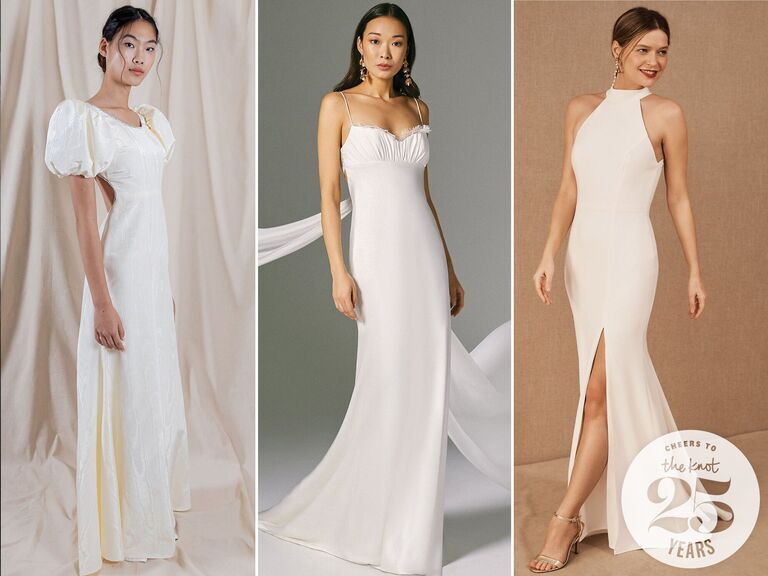 We've seen thousands of dresses in our 25 years of sitting in the front row at Bridal Fashion Week. Our biggest takeaway? Wedding attire has changed a lot in the last two-and-a-half decades. And while the days of cookie-cutter gowns and pure white palettes are long gone, scores of memorable looks have hit the runways in the meantime. So we're taking a look back at some of the hottest—and most revolutionary—wedding fashion trends from 1996 to the present day.