Grab The Knot Texas Magazine On Newsstands Now!
From inspirational real weddings all over Texas to ultra-trendy venues, find all this (and more!) in the new The Knot Texas wedding magazine.
by The Knot Editors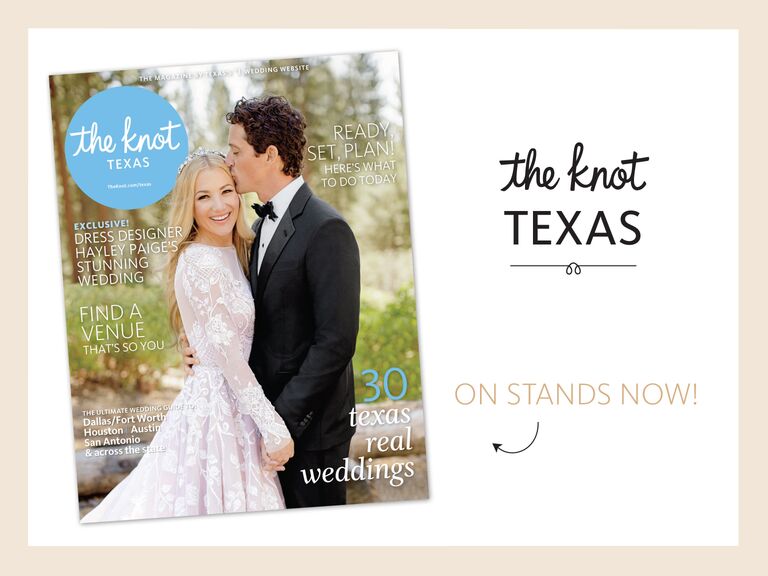 Calling all Texas-based Knotties: Today is the day our regional magazine hits newsstands! This issue is filled with answers to your pressing questions—from Margot Blair Floral's expert floral advice to 10 totally-Texas venues you'll love. From Dallas to Austin, and everywhere in between—we've got you covered.
If you're seeking fresh inspiration, check out some of our favorite real weddings, like this boho-chic wedding in Anahuac or this chic, flower-infused, outdoor celebration at Montesino Ranch in Wimberley.
Can't wait to get your hands on it? Pick up your copy of the Texas issue on The Knot Shop here.