The Most Messed-Up Proposal Ever
by Amanda Black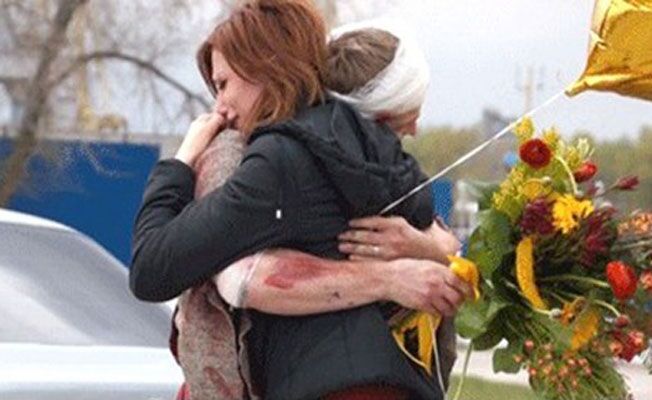 photo by
Photo: TheDailyWhat.Tumblr.com
How would you feel if your fiance proposed after he faked his own death…in front of you? Whaatt? Yeah, we had the same thought.
Alexey Bykov wanted his girlfriend to realize what her life would be like without him — more precisely, "how life would have no meaning without me." First thought: cocky. Second: crazy.
According to The Daily What: "The 30-year-old hired a movie director, stuntmen, make-up artists, and a script writer to stage a car crash in which he 'died.'" When his bride to-be saw the crash she, as expected, lost it. But just as she broke down into tears (not the good ones that should be shed during a proposal!), Bykov sprung to his feet and proposed on the spot.
We're all for innovative proposals, but this one went a bit too far for our taste buds. Would you have said yes or expected a redo? Personally, I need romance, not fake blood.
> Some of the most romantic ways to propose
> An adorable mile-high proposal