The New Must-Have for Your Bachelorette Party? ManServants!
by Ivy Jacobson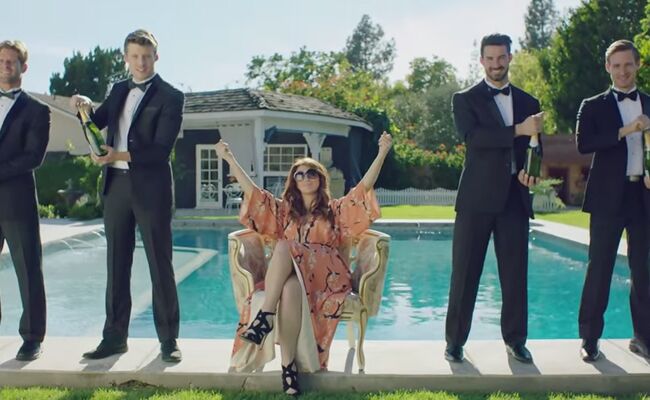 No, we're not making this up. This is 100 percent real, and will 100 percent make your fiance jealous. If you're tired of going to bachelorette parties where someone thinks it's funny to hire a gross stripper, a San Francisco–based start-up—launching this fall—has what you're looking for: a ManServant!
The ManServants's site describes a ManServant as "a man, but better," whose purpose is to "treat you like a queen." Not bad, right? He's ready to be your "personal photographer, bartender, bodyguard and butler all in one," aka the answer to your bachelorette party's prayers.
Your ManServant's duties include pouring drinks, serving food, photographing events, getting drinks at bars, shooing away unwelcome advances from other guys during a night out, and he'll even drop you off and pick you up from your destination. If your ladies weekend includes pool time, he'll be your cabana boy, grill for you, provide you with towels and will swim cocktails right to you.
You can even request what you want your ManServant to look like and what clothes he should wear — and he'll respond to any name you give him. So if you've always wanted to date someone named Jacques or Alejandro, this is your big chance!
He'll also address you as "My lady," and will respond with "As you wish."
Would you hire a ManServant, Knotties?
Watch the video to decide for yourself:
Want more? Of course you do!
> Have you seen this sneak peek of Katherine Webb's wedding dress?
> Hottest wedding dress trends