The Polite New Way to "Register" for Cash: WeddingRepublic.com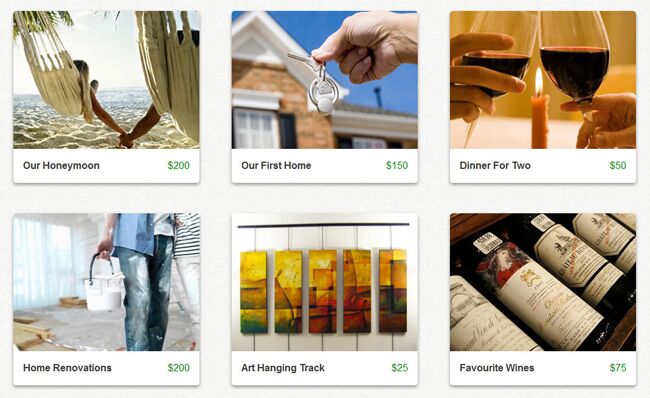 We hear it all the time: To-be-weds often wonder if it's okay to ask their guests for money instead of traditional wedding gifts. (Problem is, it can feel rude to say "Please write us a check.") New registry website WeddingRepublic.com is trying to make that conversation a little easier — brides and grooms can start a wishlist through the site, asking for guests to chip in on a house down payment, romantic dinners, or whatever else they may want. After the wedding, couples can close their registry and cash in their chunk of change.
We get it — because so many couples live together (and go shopping at Bed Bath and Beyond together) long before they get the chance to register for luxurious towels, sometimes a little cash to spend as you please can seem more valuable than a second blender. But make sure your guests know that they'll be charged an additional service fee (4.5 percent) along with their gift.
> You can also register for charity donations. Read about couples who did
> Then, find out how to register for charity
> Are you sure you have everything you need? Double check with our comprehensive registry checklist