The Sweetest Valentine's Day Proposals From How He Asked
These How He Asked Valentine's Day proposals are as sweet as it gets.
by Catherine Jessee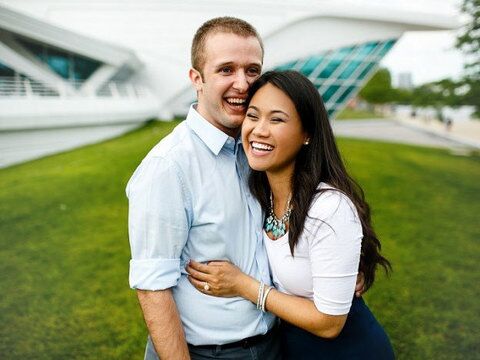 photo by
Janelle Elise Photography
With so many amazing love stories to go around, it's safe to say Valentine's Day is our favorite holiday—not to mention all the delicious candy and chocolate. Through the years, we've seen some seriously adorable Valentine's Day proposals. To celebrate St. Valentine, we've rounded up a few of our favorites from How He Asked that we just had to share.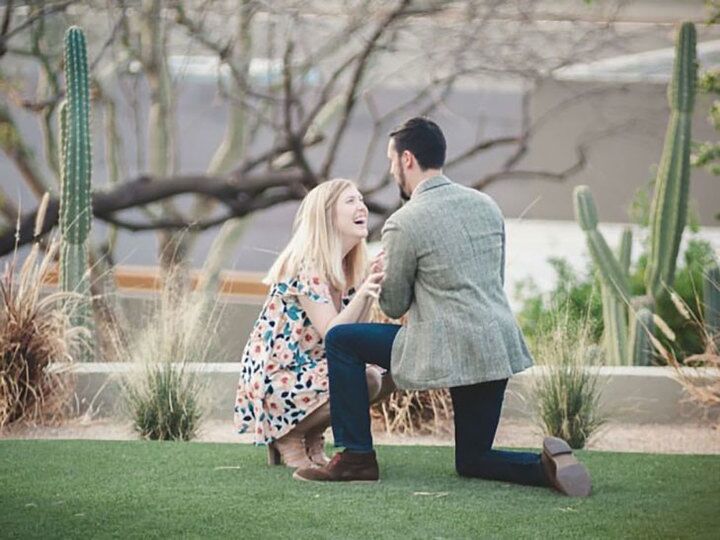 When Chasen promised his long-distance girlfriend, Katie, a combined Valentine's Day/birthday dinner at a unique mountainside resort, she didn't expect that he had also arranged an elaborate proposal. After a romantic meal, Chasen led Katie to a grassy hill—with a stunning view and a professional photographer waiting to capture the moment—and got down on one knee. "Her response was an incredibly excited 'yes,' followed by a tackle, and then squatting in front of me to admire her new hardware," Chasen tells How He Asked. "In fact, I was the one who was so emotional that I shed some tears of happiness!" After capturing a few more photos with the photographer, Chasen led her to the resort patio where Katie's three closest friends were waiting to make their way to an after-party for their friends and family.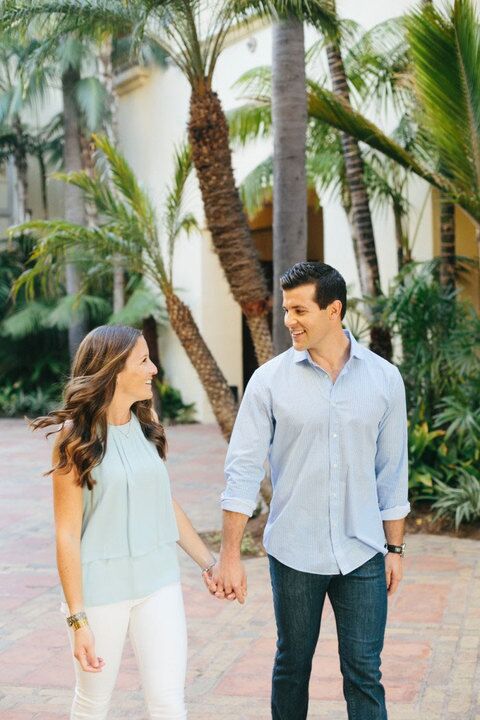 Chad and Megan decided to celebrate a belated Valentine's Day together in Laguna Beach, California. In the middle of a romantic photo shoot on the beach, Chad got down on one knee—he'd planned to propose all along, and even had a candlelit dinner with all of Megan's favorite foods, including a Sprinkles sundae.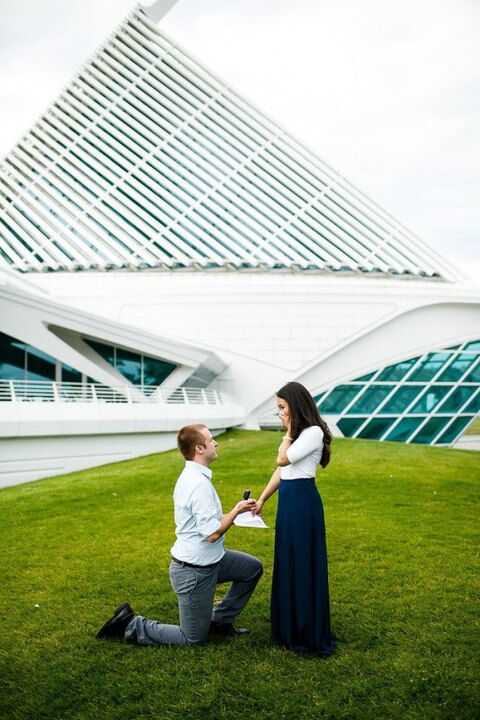 To propose to his girlfriend Nikki, Andy coordinated and staged a Valentine's Day couples photo shoot sweepstakes with her favorite photographer. When it came time for the photo shoot after Nikki "won," Andy got down on one knee and proposed—and she said "yes." "As I am taking this all in, Janelle and my new fiancé explain to me that the whole giveaway was meant for us to win," Nikki says. "Perhaps the most clever aspect of this proposal was that I felt like I was planning the whole adventure… I had no idea that I was actually 'planning' my own engagement photos!"
When Bryant took Anjanae for a romantic Valentine's Day picnic in the local park and suggested they take a walk through the Sculpture Garden, she didn't think anything of it. When he dropped to one knee, it became a Valentine's Day they would both remember forever. "The tears almost instantly poured down my face," Anjanae says. "We had been talking about marriage but nothing prepares you for that moment."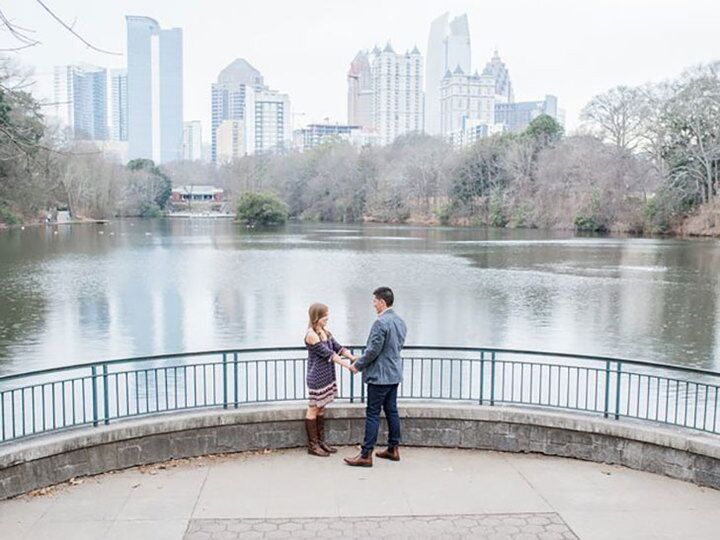 Edwin arranged for a couples photo session in Atlanta's Piedmont Park with his high school sweetheart Chandler. With a stunning view of the Atlanta skyline in the background, Edwin popped the question. "Immediately after I said 'yes' I could hear our families cheering across the lake," Chandler says. "We finished the photo session as a newly engaged couple with both of our families. It was the most perfect day in every way."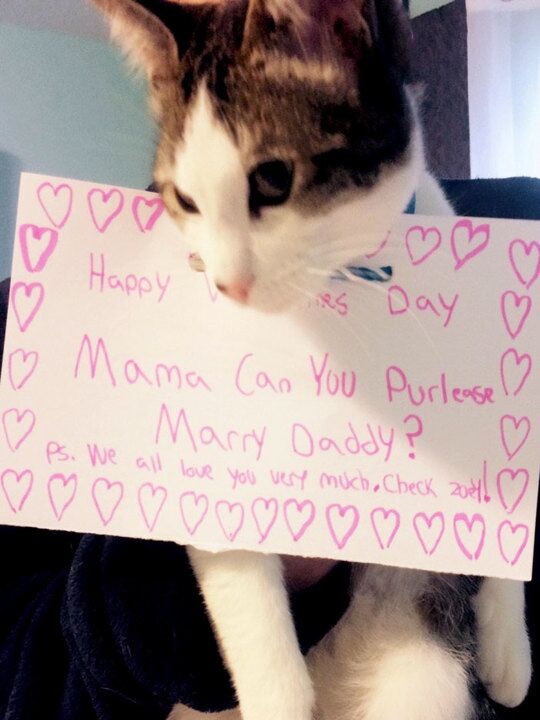 Nick proposed to his girlfriend by incorporating their two adorable kittens—tying a sign to the collar of one and the engagement ring to the collar of the other, the kittens woke her up on Valentine's Day morning. "Hanging from her collar was the most beautiful diamond I have ever seen! I felt like I was in a dream," Nick's fiancé says. "I looked over at Nick and he was down on one knee."