The TV Weddings We Really Want To See (And What They Should Look Like)
by Jessica Zaleski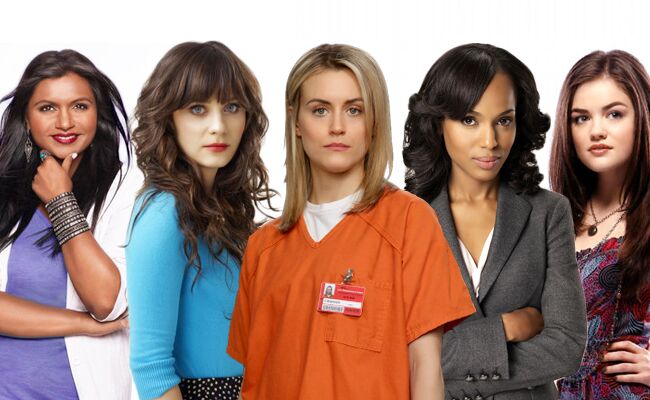 Remember Chandler and Monica's wedding on Friends? Or Leslie and Ben's on Parks and Recreation? Of course you do. Well there's a big TV wedding headed our way Monday — Robin and Barney are finally getting married on How I Met Your Mother. Throughout the series, the wedding has been called the "most important day" of the character's lives and it's the day where Ted actually meets the Mother. Our prediction is that this isn't going to be the smoothest wedding, but we'll be seeing a lot of old guest stars from previous seasons! Who will be next to marry during prime time? We hope it's one of these characters.
Jess Day from New Girl
Jess's sense of style is a mixture of quirky and retro (you can't watch an episode without seeing her in polka dots or a '50s-style dress). Of course her wedding would be totally a-dork-able, but we think that's cute and fun! She wouldn't be able to resist this tea length gown, and she'd probably end up throwing one of her many cardigans over it. We'd love the fun awkwardness that would ensue when she dances or attempts to say her vows.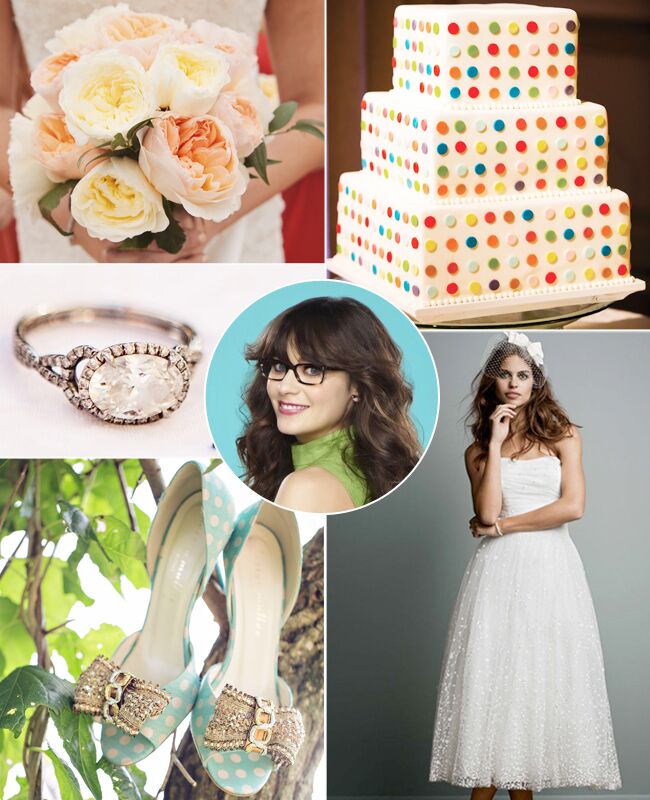 Mindy Lahiri from The Mindy Project
Dr. Lahiri is no stranger to brights or bling. In the winter, instead of wearing a black coat in New York City like everyone else, Mindy walks to the beat of her own drum and wears yellow and green. She's obsessed with pop culture, which is why we think her wedding would be totally glam and celeb-inspired.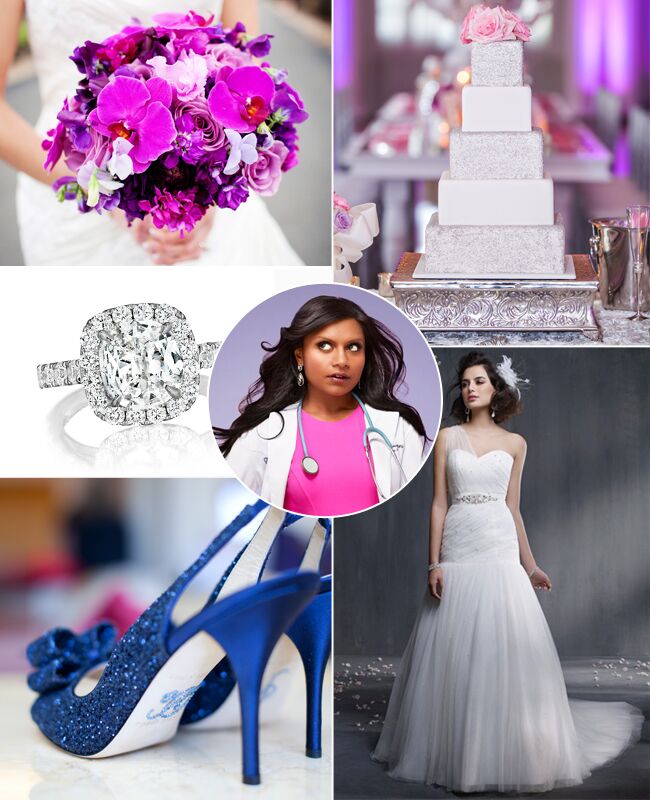 Olivia Pope from Scandal
If we had to describe Olivia Pope in one word, we wouldn't be able to. She's classy, powerful, smart, and so elegant. Her wedding would be all of those things. We don't know who she would be marrying, but we do know she would probably have pockets sewn into her dress so she could keep her Fitz phone on her.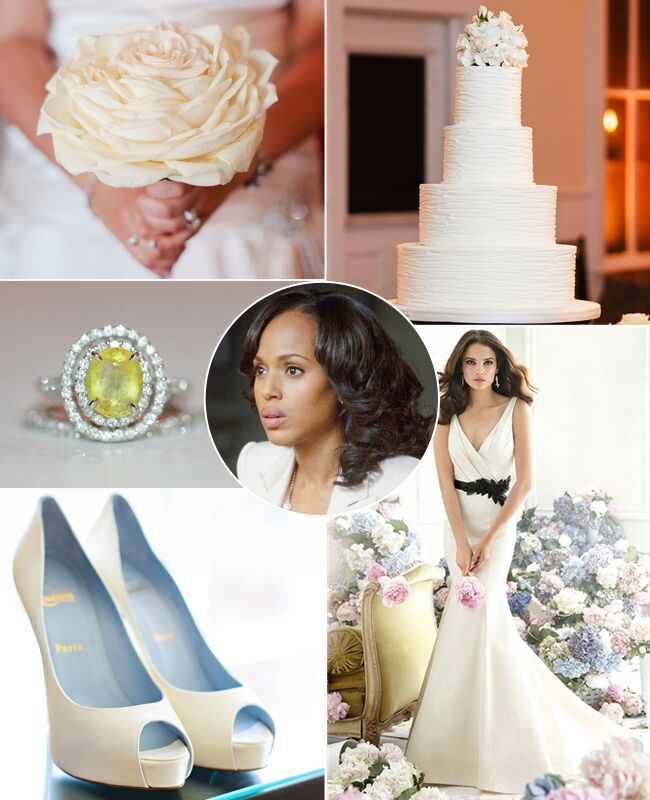 Piper Chapman from Orange is the New Black
Piper used to be a wild child, but now she's settled down in Brooklyn with her fiance Larry (unless he isn't really her fiance anymore? We can't wait for season 2). A Piper wedding would be simple, yet trendy. A muted ombre cake is so her, and we can see this rose gold band on her finger as a part of a bunch of stacked rings.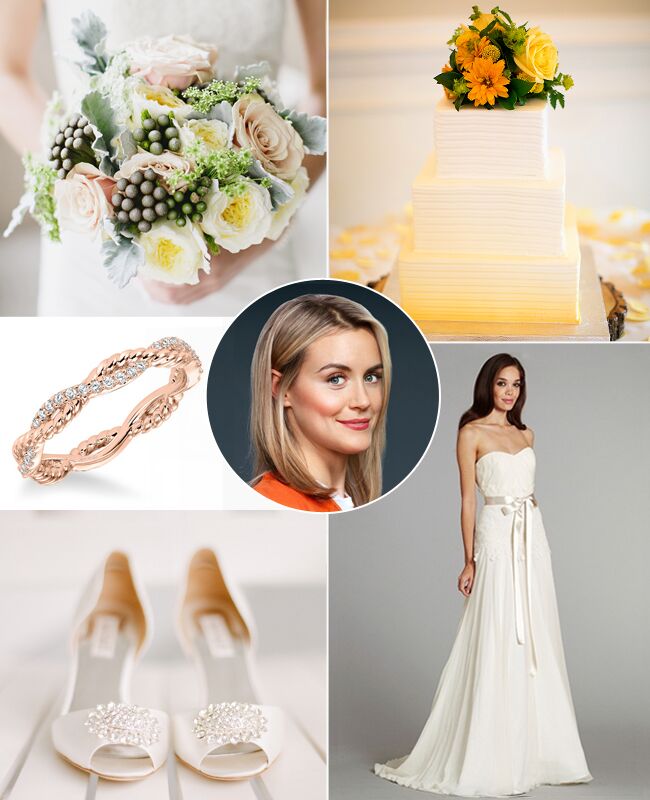 Aria Montgomery from Pretty Little Liars
We know she's young, but Aria has such a unique sense of style that we'd love to see the type of wedding she would have. She's pretty offbeat, which is why we think she'd gravitate toward naked cakes and this black and white dress.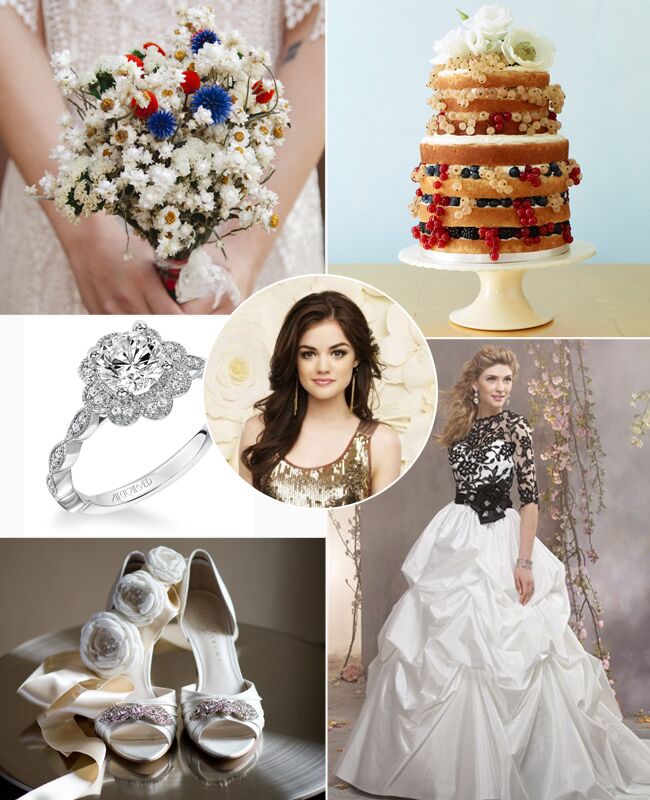 Want more? Of course you do!
> Get excited for these upcoming TV weddings
> 7 questions we have for Stacy Keibler's husband regarding his top hat
> See Allison Williams's engagement ring (plus look alikes!)