You Have to See This Adorable Therapy Dog Wedding
Paws, for dramatic effect.
by Maggie Seaver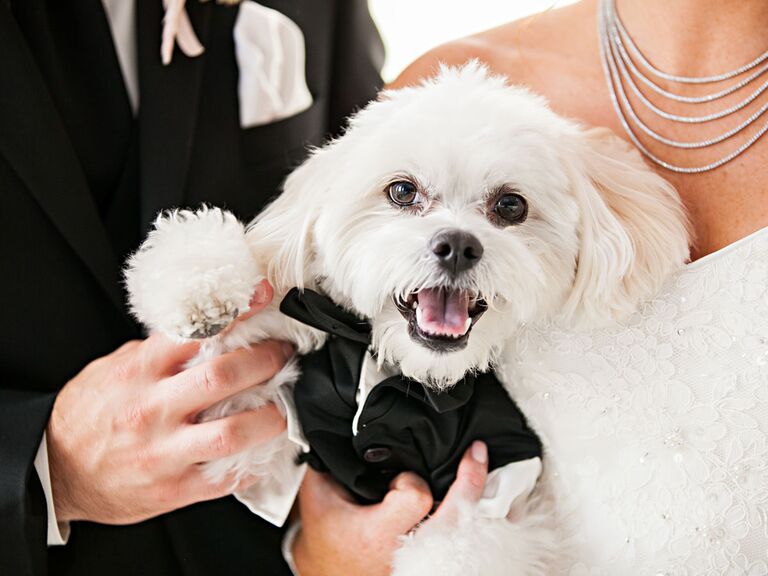 Maddie and Winston, two reading therapy dogs in the Read to a Dog program at the Thomas Memorial Library in Cape Elizabeth, Maine, were married on Saturday in a festive affair.
Maddie and Winston's respective owners, Sarah Sullivan and Barbara Schenkel, bring their dogs twice a week to the library's Read to a Dog Program, which helps children who have difficulty reading develop literacy skills and confidence by reading to dogs one on one.
Andy Brooking, a puppy-loving fifth grader at Cape Elizabeth Middle School, has participated in the reading therapy program since first grade and played matchmaker to the two pups.
"Winston is a lovable golden retriever and Maddie is a beautiful black Labrador retriever," Andy told The Forecaster. Andy always wanted his two furry therapy buddies to marry, and the library just couldn't say no. How sweet is that?
"It was important...to help Andy Brooking bring his dream dog wedding to life," says Rachel Davis, assistant director and the children's librarian at Thomas Memorial. "Planning this wedding and reading to Maddie has been so important, and he was very pleased with the result."
Davis officiated the ceremony under a ribbon-embellished arch. Maddie looked bridal-ready in a white tulle skirt and feathered flower headband, while Winston kept it sharp with a simple green collar. See how unbelievably cute they looked in these photos below.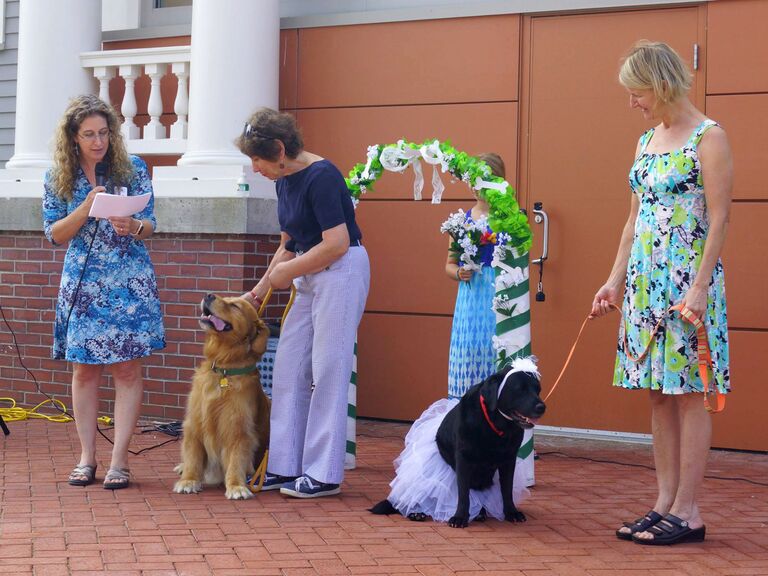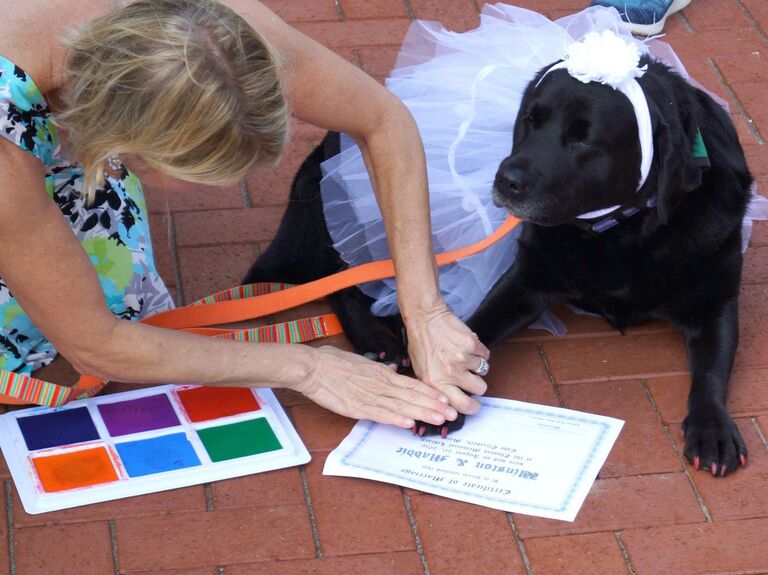 Photos from Thomas Memorial Library
Want to see more adorable pups? Head over to How They Asked to see our favorite marriage proposal ideas with dogs!