These DIY Wedding Dresses Are Stunning!
by Rachel Torgerson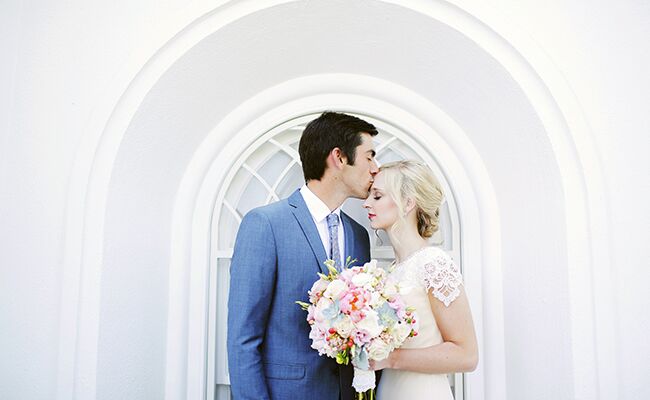 Sometimes even the smallest DIY wedding projects can be hard to pull off, so we're in awe of these three brides who took on the challenge of making their own wedding dresses. They had a vision of how they'd look as they walked down the aisle, so, with the help of some talented friends and family, they went to work. The result was three runway-worthy wedding dresses totally unique to each bride. See their beautiful gowns and the story behind each one below!
Brooke's Lace Sheath Dress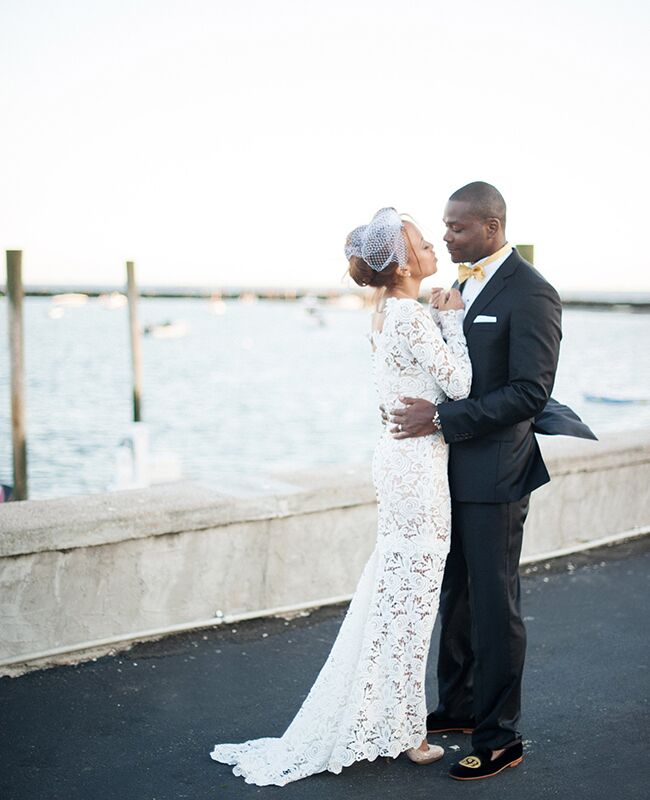 Justin & Mary Photography
"When I started looking for my dress, I wasn't really sure what I was looking for, but I knew I wasn't finding it. I realized I liked elements of different dresses, but I couldn't find one that combined them all. I started looking for custom dress designers, but again, nothing. My mom nonchalantly mentioned how special it would be if my aunt — her sister — was able to make the dress. My aunt is an upholsterer, and she had never made a wedding dress before," Brooke explains. "Through a few very basic sketches, clips of pictures, emails, phone conversations and lots of trial and error, [my aunt and I] designed and created my beautiful dress with a needle and thread. The moments I had with my mom, aunt and grandmother during this process are indescribable."
From the album: A Pine Orchard Yacht & Country Club Wedding in Branford, CT
Michelle's Blush Mermaid Dress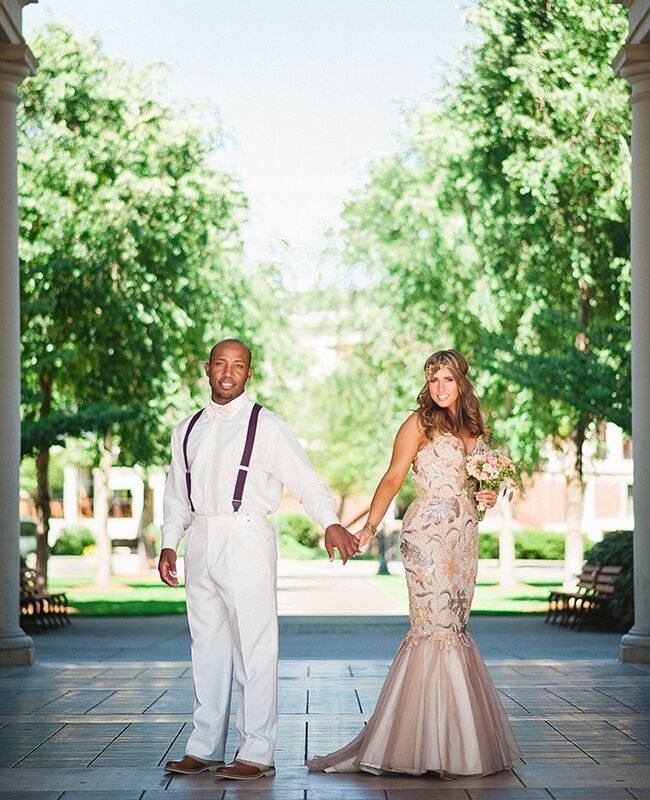 Michelle found her gown at a vintage shop in Miami and redesigned it to fit her style. The mermaid dress featured a layered pink tulle skirt and die-cut overlay with floral embellishments in gold and pastels. She also custom-embellished her own shoes to match!
From the album: A Handmade Vintage Wedding in Corvallis, OR
Jessica's Layered Sheath Dress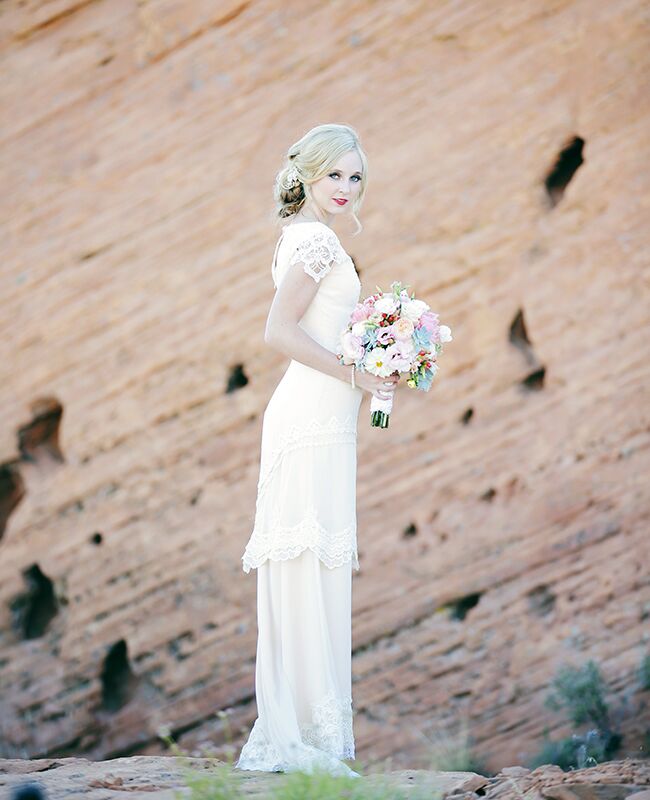 The groom's sister, the designer and owner of Illume Gowns in California, helped Jessica create her gown. The cream-colored sheath dress had embroidered lace cap sleeves and a layered skirt with scalloped lace edging on each tier.
From the album: A Sand Hollow Golf Course Wedding in St. George, UT
Want more? Of course you do!
>We're Obsessed With Every Detail of This Cancun, Mexico Wedding
>Apparently Animal Wedding Cake Toppers Are A Thing
>A Bright Orange Wedding? This Couple Totally Pulled It Off!