This Beach Wedding Broke the Color Rules (And It Totally Worked!)
by Kristin Doherty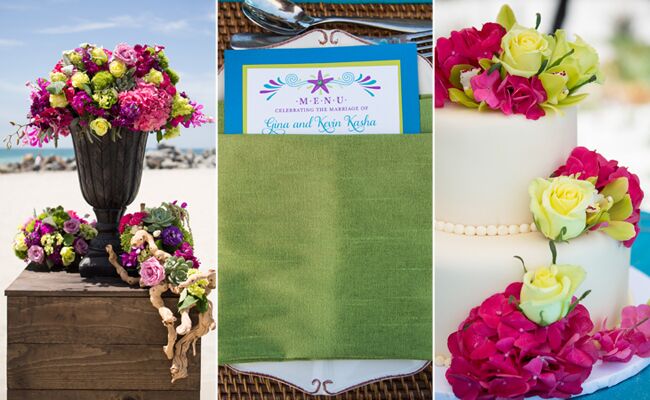 photo by
Vallentyne Photography
Mixing a lot of bright hues can be a huge wedding color risk, but Gina and Kevin's bright beachy wedding proves that it's possible to pull off! With the white sand beaches at Hotel Del Coronado and a cloudless sky as their backdrop, Gina and Kevin incorporated a palette of bright blues, greens, pinks and purples! Gina even incorporated the vibrant color scheme into her look with a bold statement necklace and a hot pink and purple bouquet from Platinum Pro.
The trick to pulling off this vibrant look? Balancing color with plenty of neutrals and using brights in limited doses. For example, turquoise table runners—instead of full tablecloths—added just the right amount of color to the reception. And the planners at Crown Weddings used plenty of white and wood details to soften the look. Check out all the colorful photos from Vallentyne Photography below and here.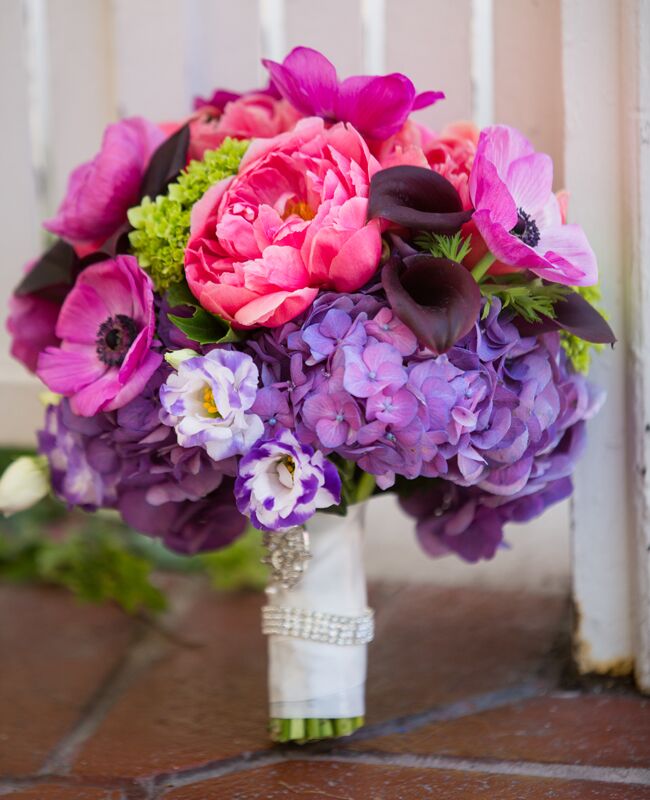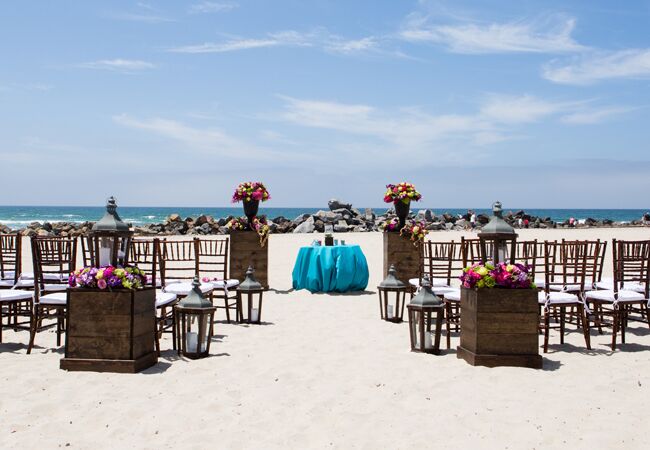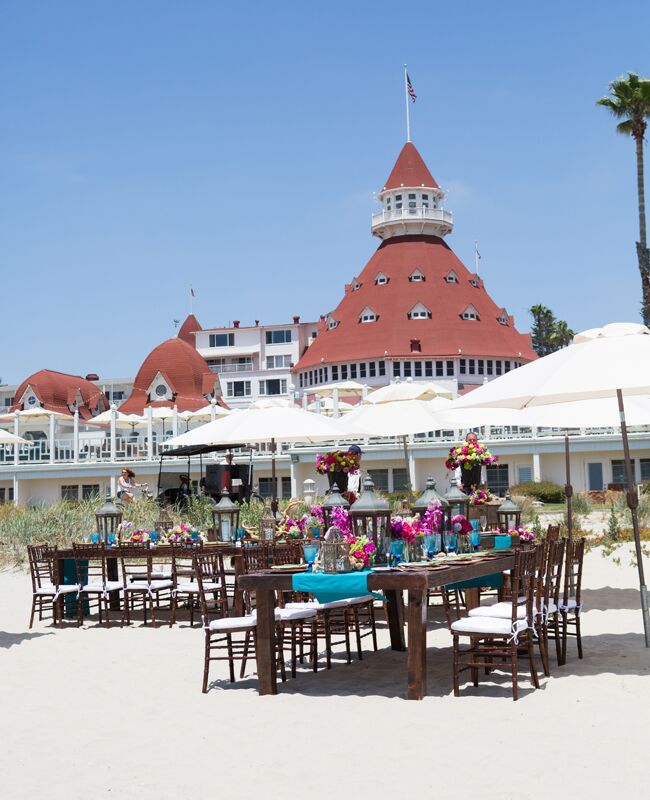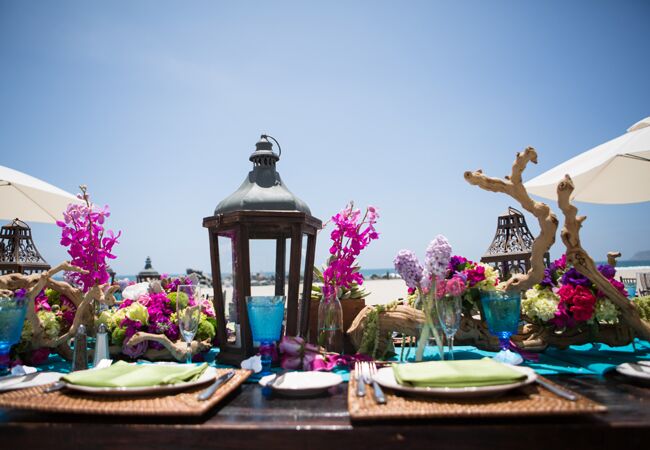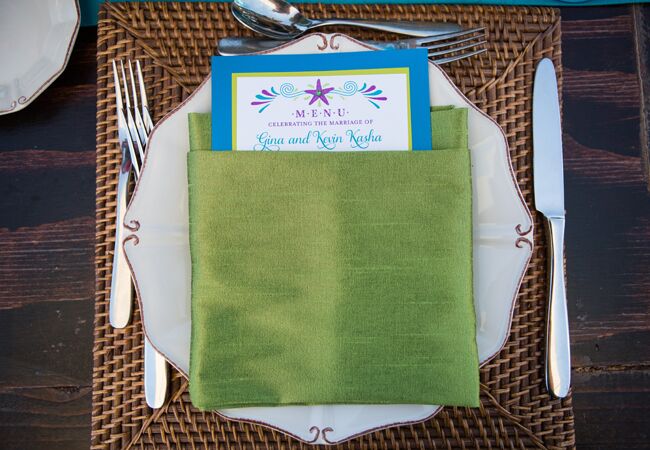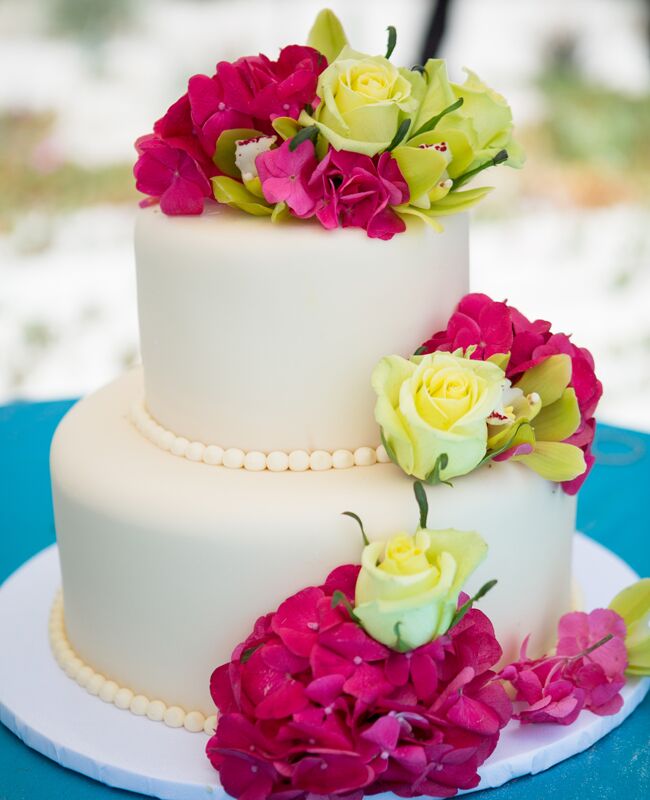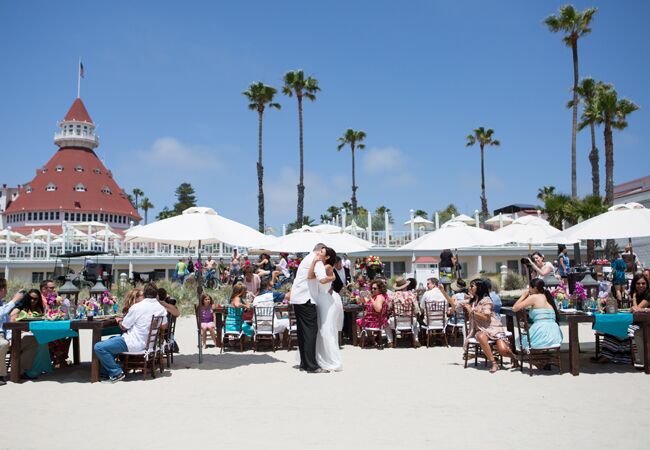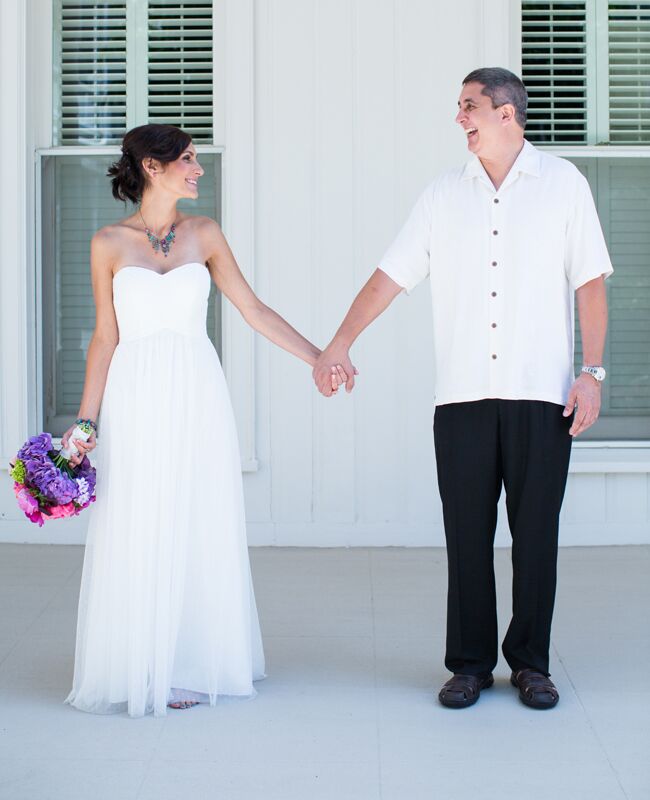 Want more? Of course you do!
> How to pull off a chic beach wedding
> Choosing your wedding colors 101