This Black and White Outdoor Wedding Is Actually Amazing
by Rachel Torgerson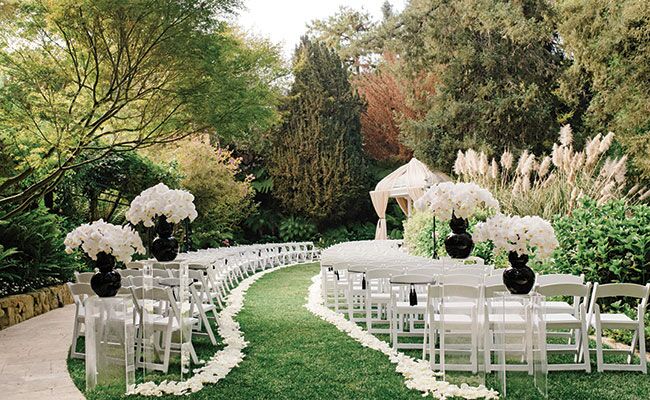 Jana Williams Photography
Brittney and Shany's relationship started with a seriously amazing first date. "We met at what seemed like a regular sushi restaurant, on a regular Saturday night," Brittney says. "But what didn't feel so regular was the fact that we felt like we had known each other forever. We instantly bonded and had an innate sense of comfort with one another — it was as if we had been dating for a long time. That chemistry wasn't just felt by the two of us, but also by the friends that met us together later that night. One total stranger even asked my friend how long the two of us had been dating, since we seemed so happy — true story!" After a romantic proposal on a vacation to Miami, the two began planning their Los Angeles wedding at the Hotel Bel-Air in California, where a color palette of predominately black and white with pops of gold brought their formal affair to life. Planner Sterling Social and florist JL Designs made sure that the romantic floral arrangements and decor details were in line with the aesthetic of the bride and groom. "The Hotel Bel-Air ballroom already had a streamlined, contemporary and glamorous look with its sleek color palette in shades of silver, pewter and soft white. We wanted to build upon the existing aesthetic and tie in special touches to make the setting a unique reflection of our personal style," Brittney says. See all the details from this glamorous, LA wedding by Jana Williams Photography below and here!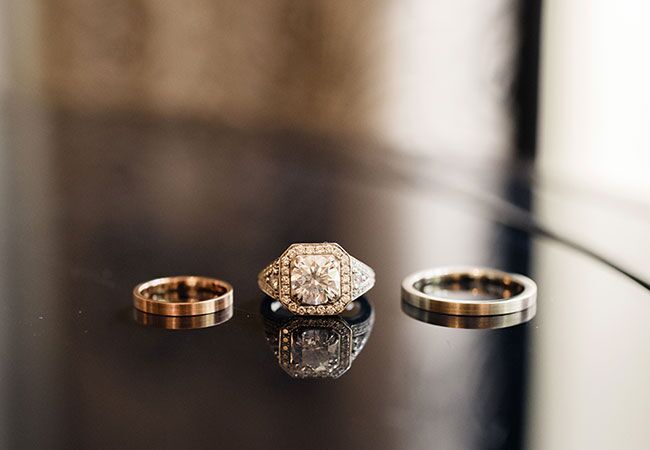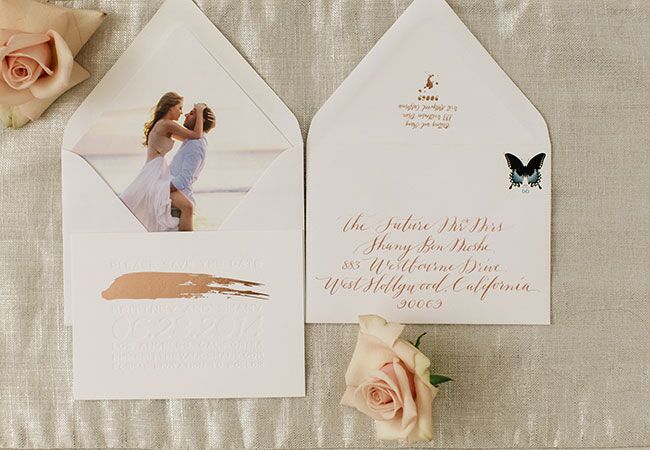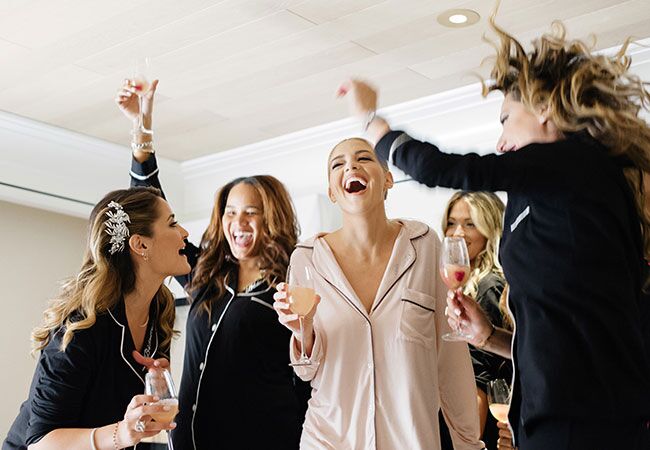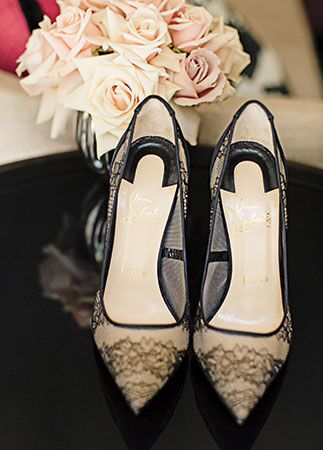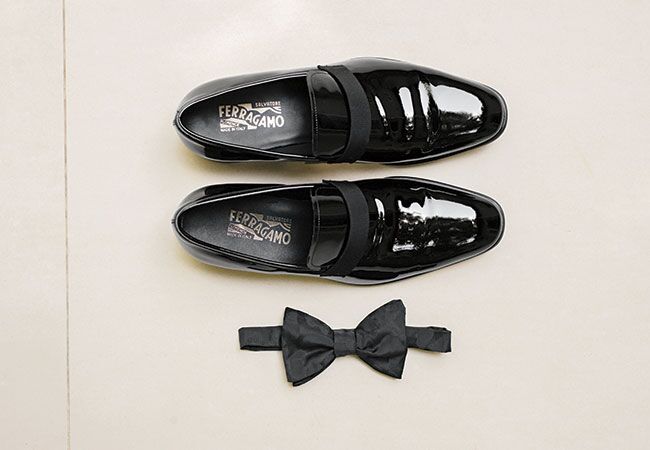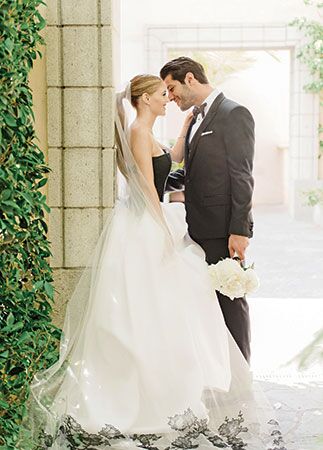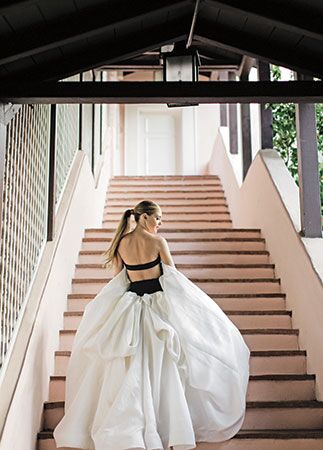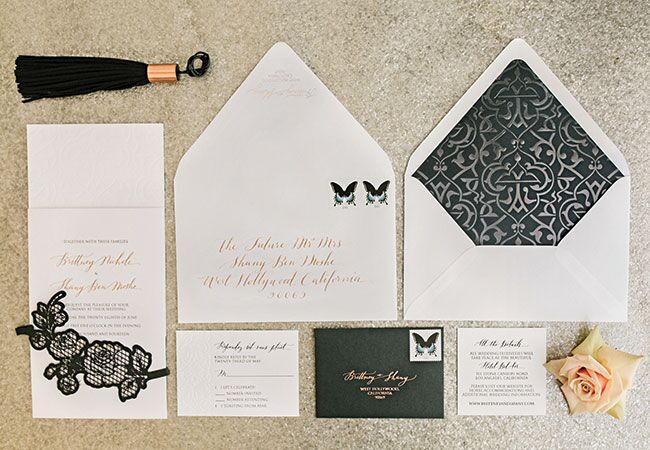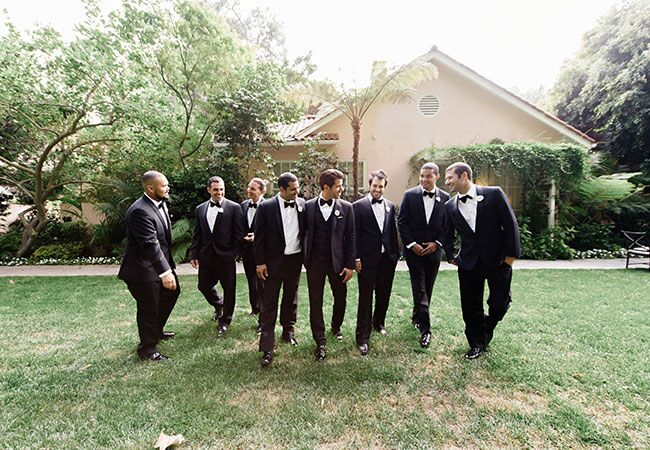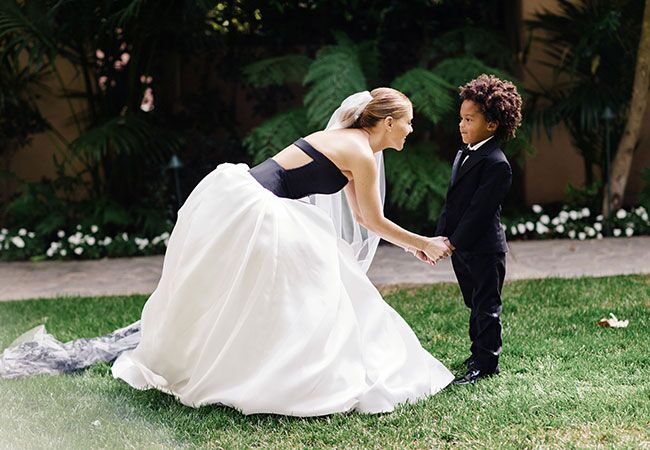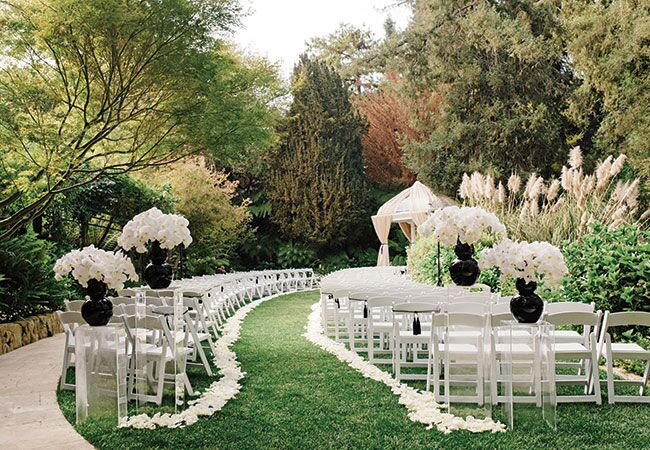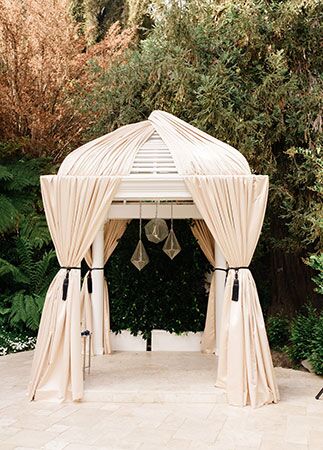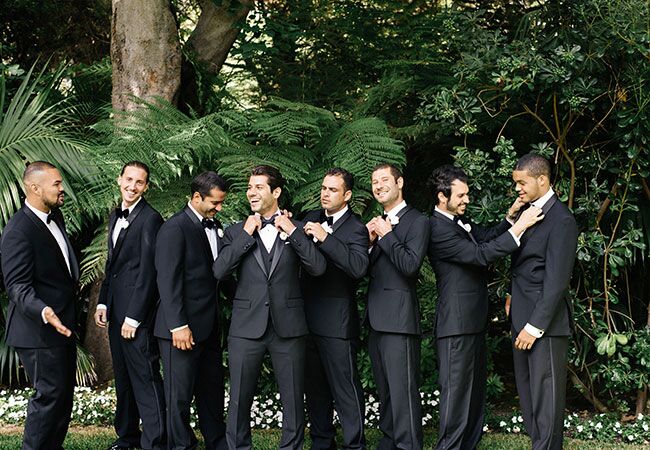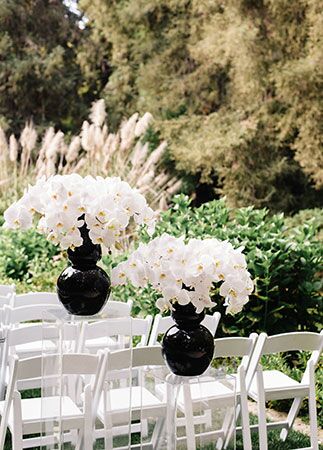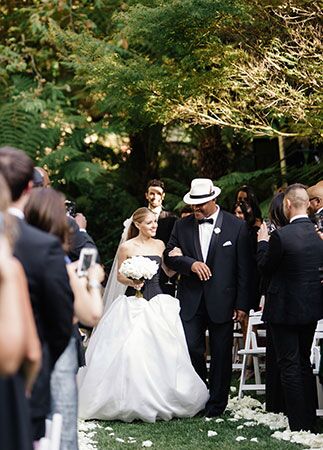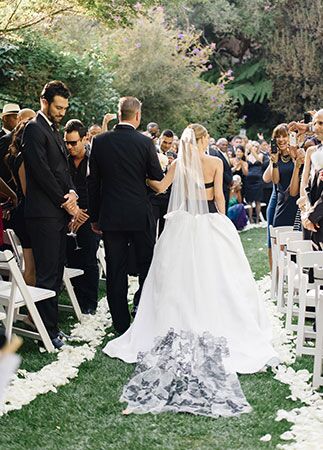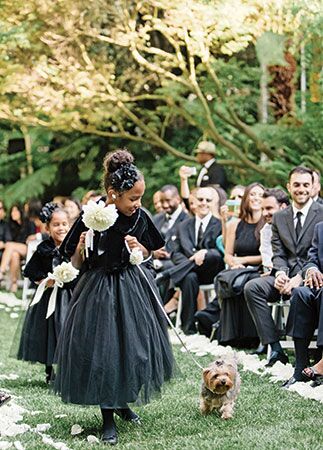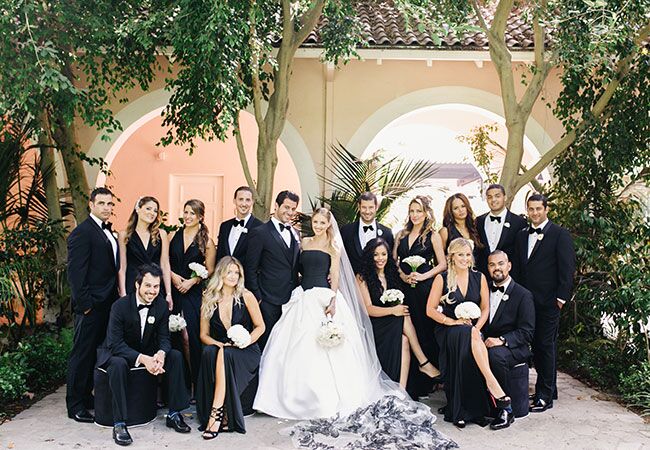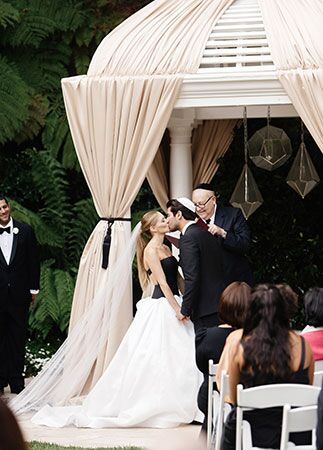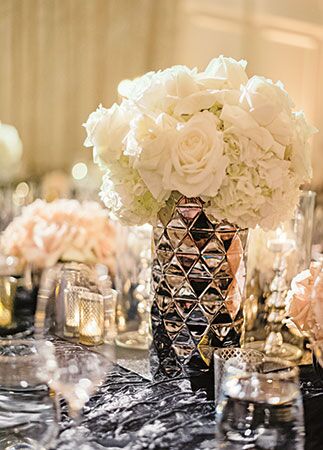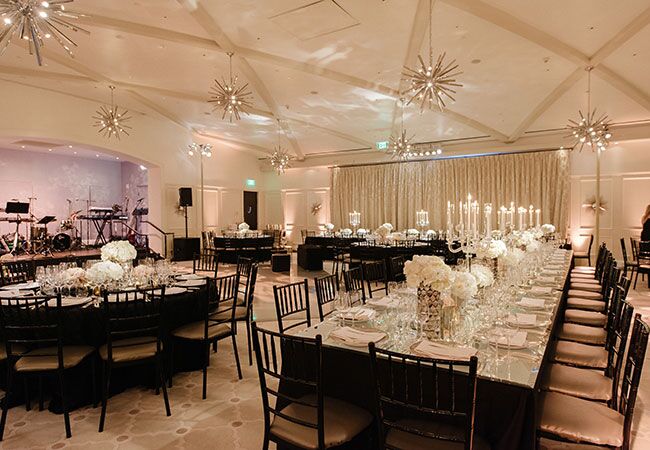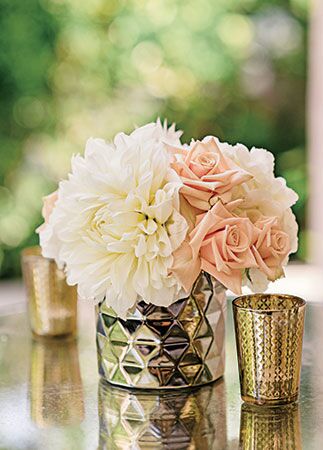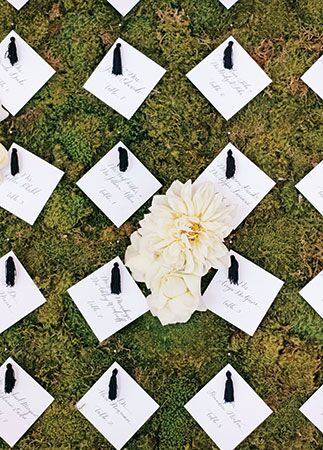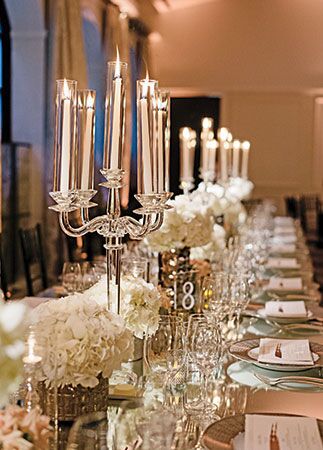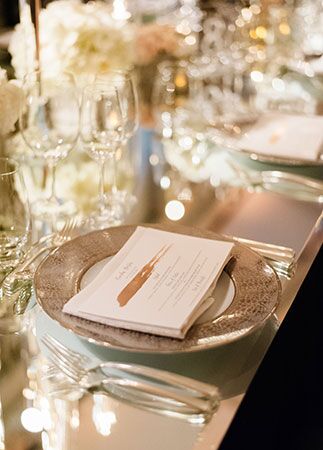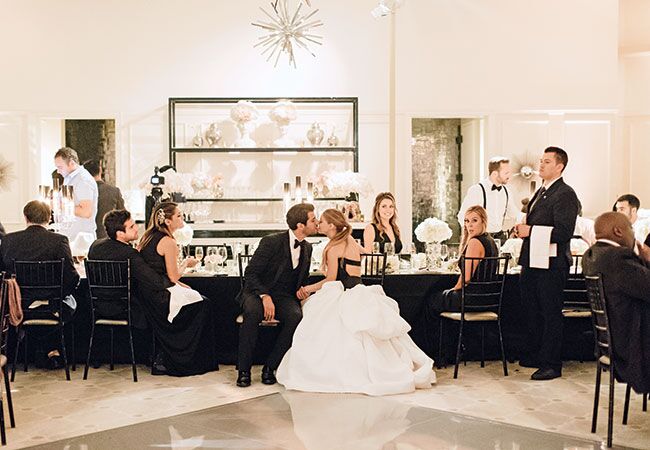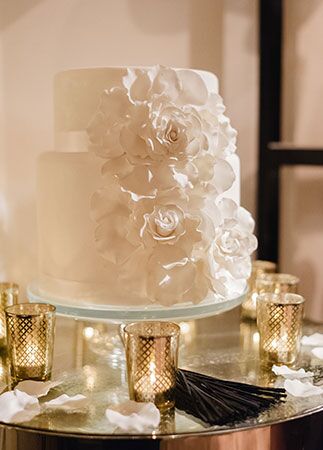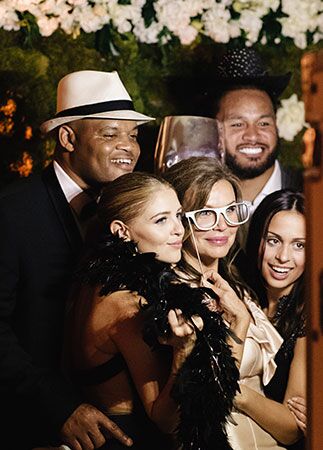 From the album: A Black and White Chic Wedding at Hotel Bel Air in Los Angeles, California
Want more? Right here!
> You'll Love The Mismatched China and Romantic Florals in This Malibu, California Wedding
> This Wedding Took Paper Flowers to a Whole New Level