This Bride Gets Mad Props For Taking A Risk On Her Dress (And She Looks Amazing!)
by Rachel Torgerson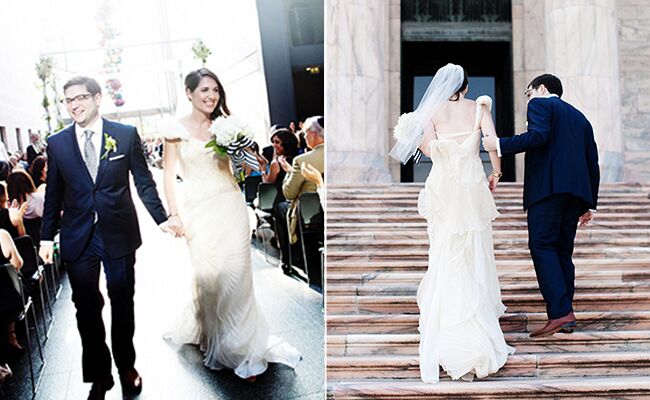 photo by
Dana Damewood Photography
On the day you want to look your best, it's easy to see why many brides choose classic dress silhouettes and don't stray too far from tradition. But we're giving this Omaha bride some major cred for pulling off this asymmetrical Vera Wang creation in her modern, preppy wedding at Nebraska's Joslyn Art Museum.
Allyson and Geoff's edgy personal style was the perfect complement to their striking venue. "We truly found the best of both worlds," Allyson says. "We held our ceremony in the beautiful atrium flanked by rays of natural sunlight and gorgeous glass Chihuly sculptures. We then moved outdoors for our cocktail hour and reception surrounded by the sculpture garden with a wonderful view of Omaha's downtown skyline." Though the big decisions — like deciding the venue — were important, the small details were the most fun to plan. "From the custom Omaha map and weekend itinerary we designed for the guests in their welcome boxes, to my great-grandmother's antique lace tablecloth repurposed as our Huppah cover and the Omaha Pedicab cycling us from the reception to the Hilton at the end of the night, we tried to personalize each and every detail to make it meaningful," Allyson adds.
The statement-making framed tent from Lincoln Tent and the intricate navy and green floral arrangements by Old Market Habitat seamlessly complemented the custom-made reception linens by the bride's mother. Dana Damewood Photography captured the beautiful scenery and eye-catching details below and here.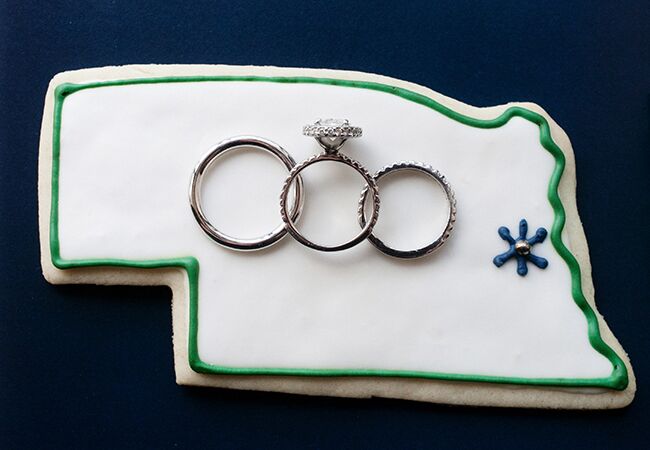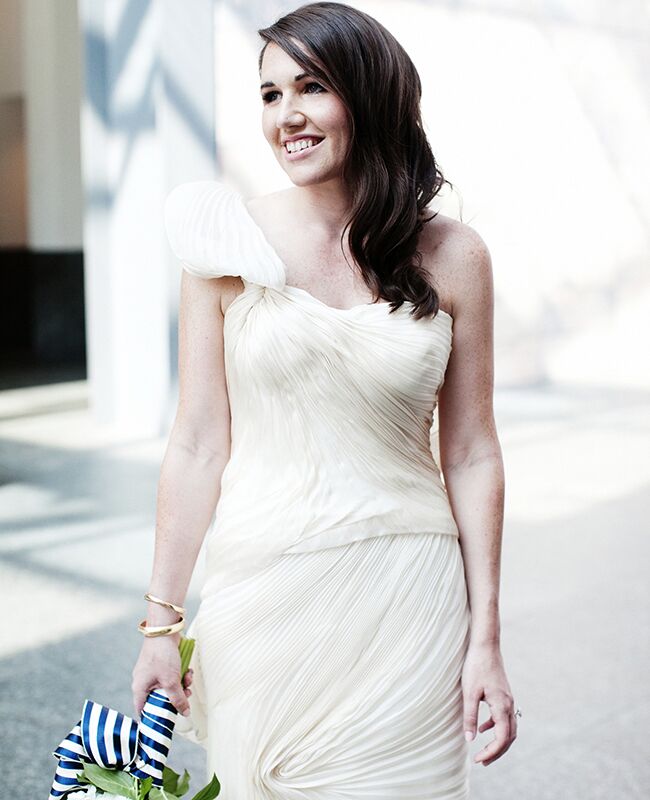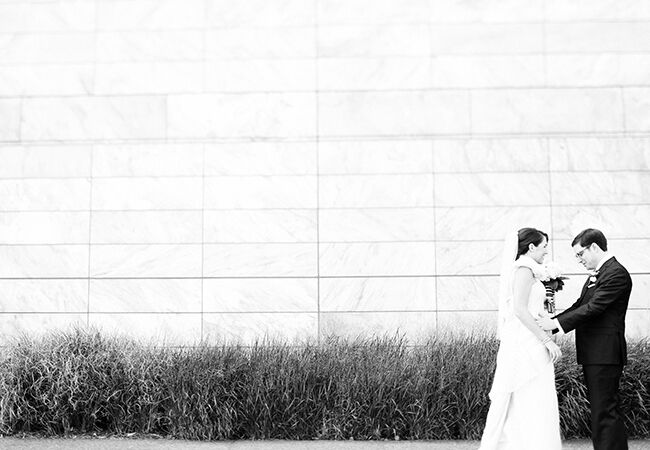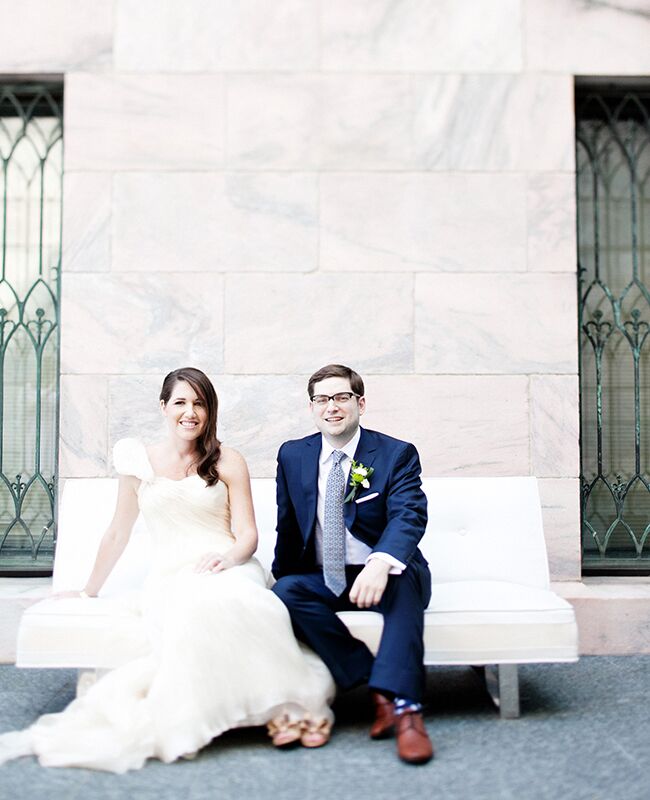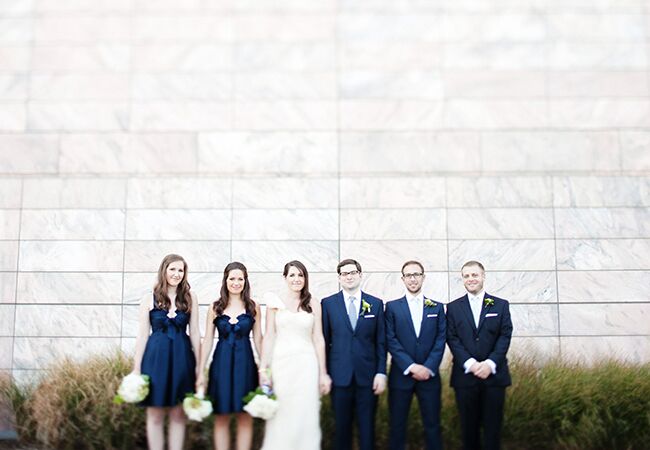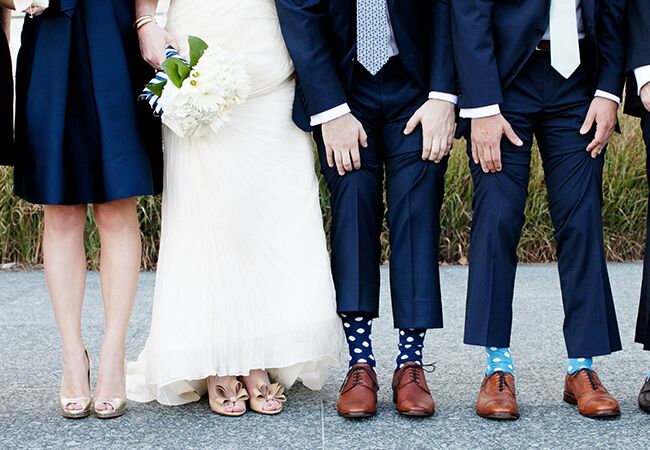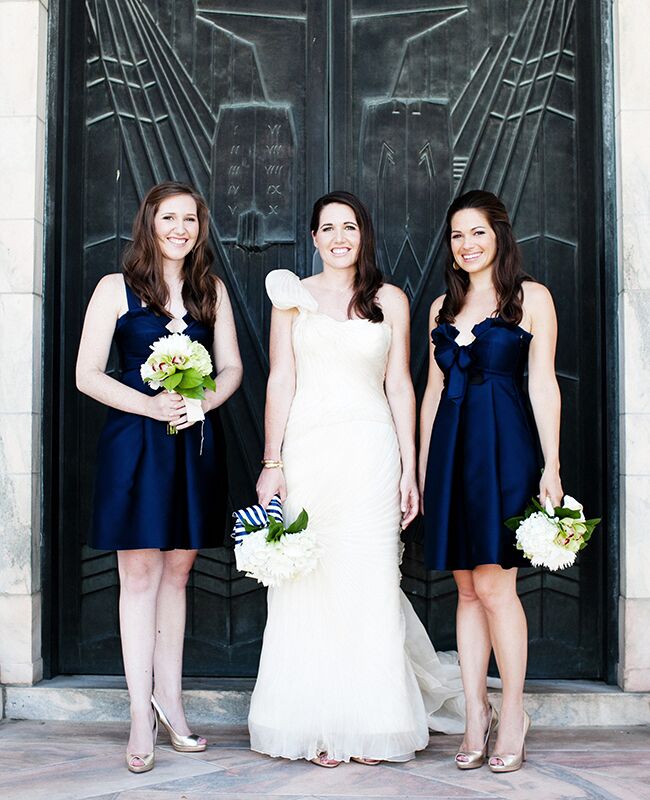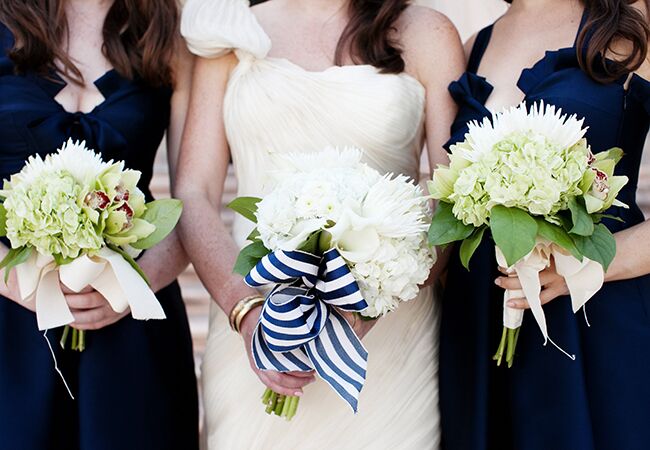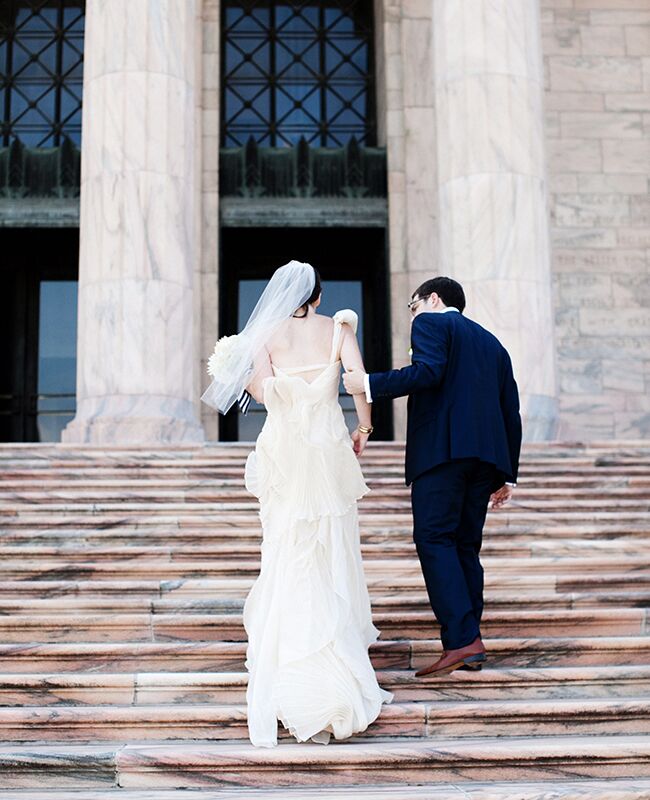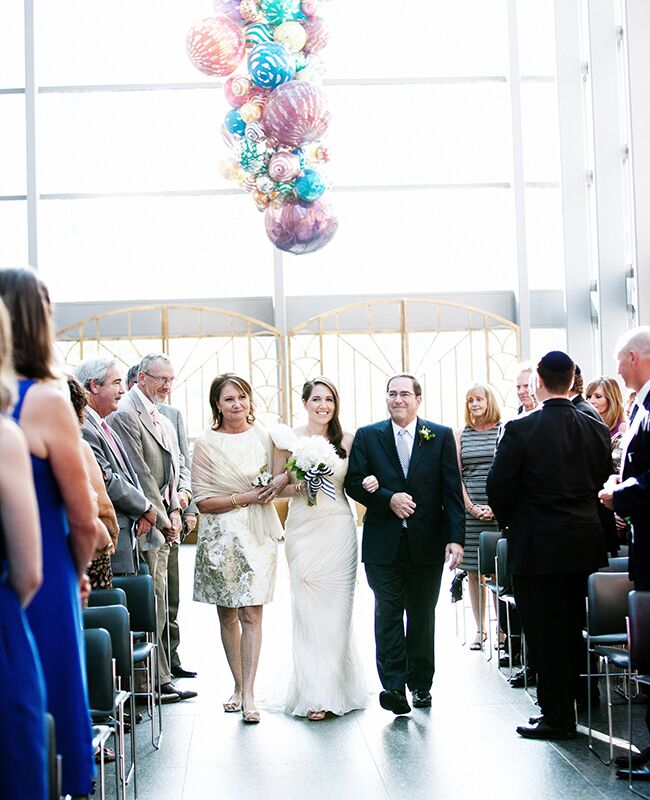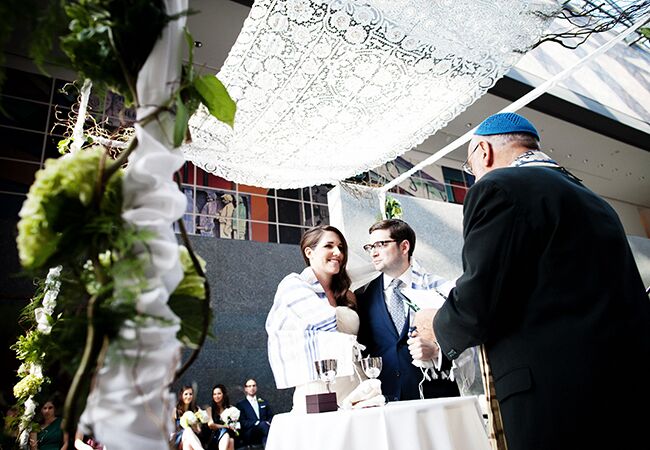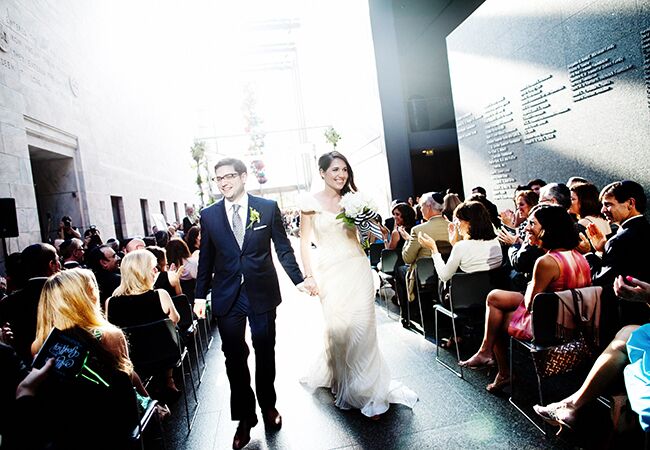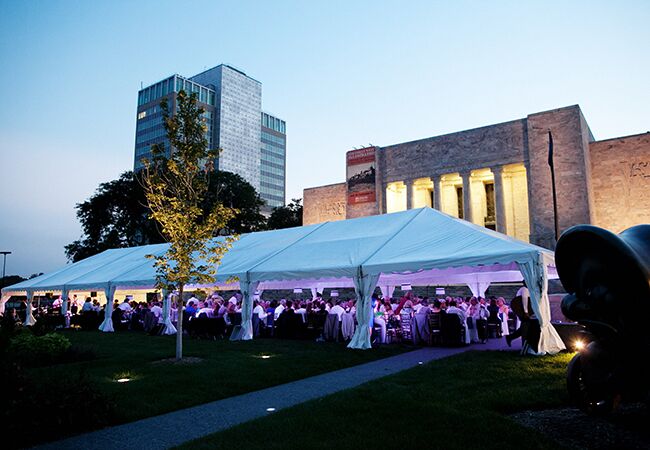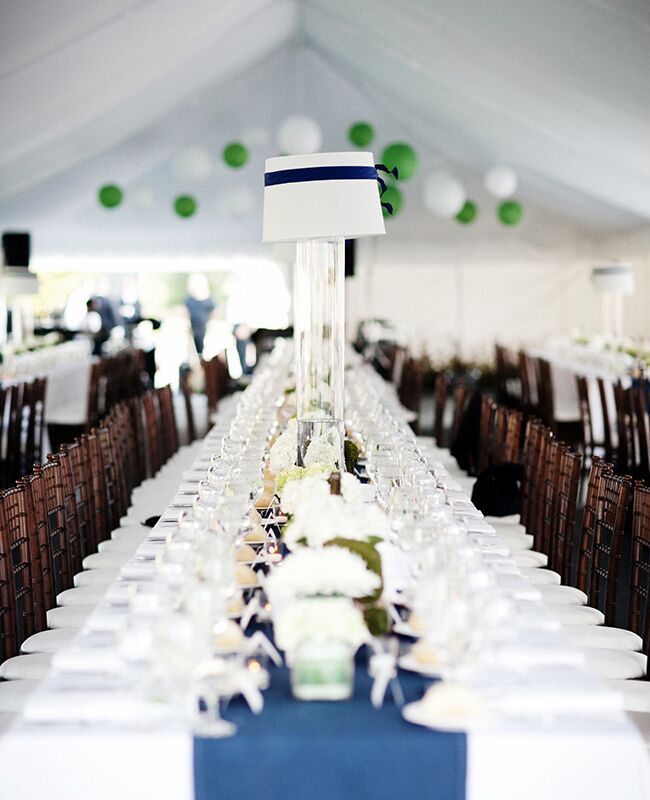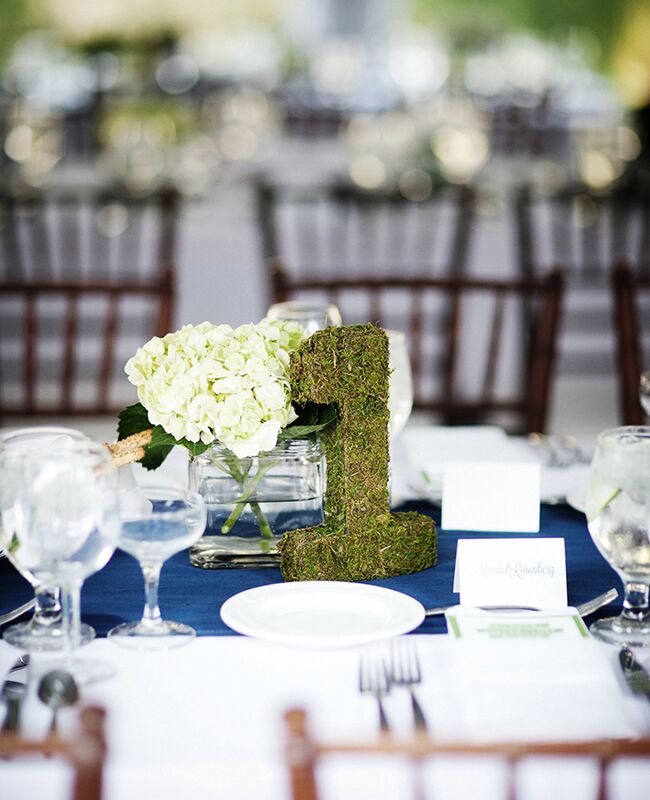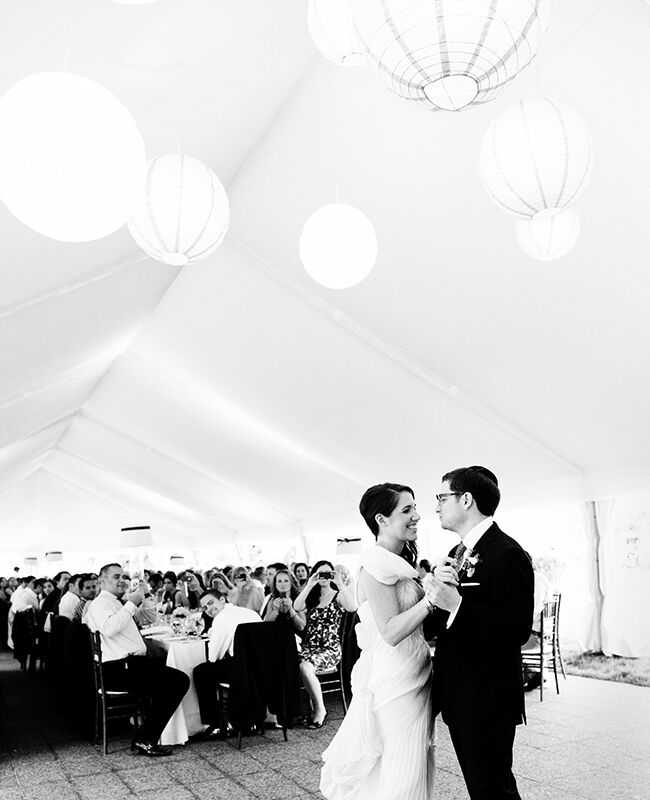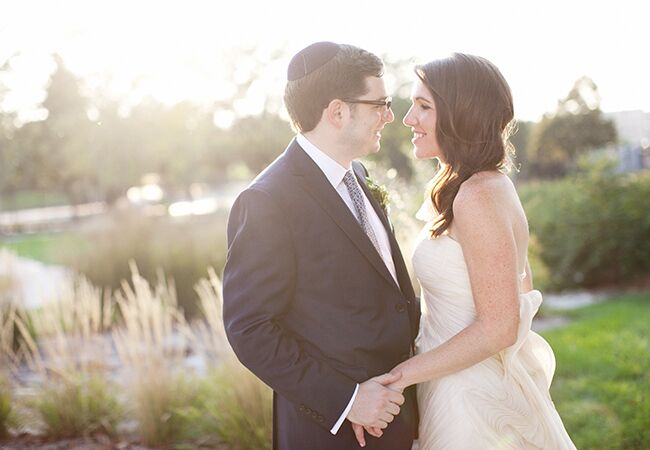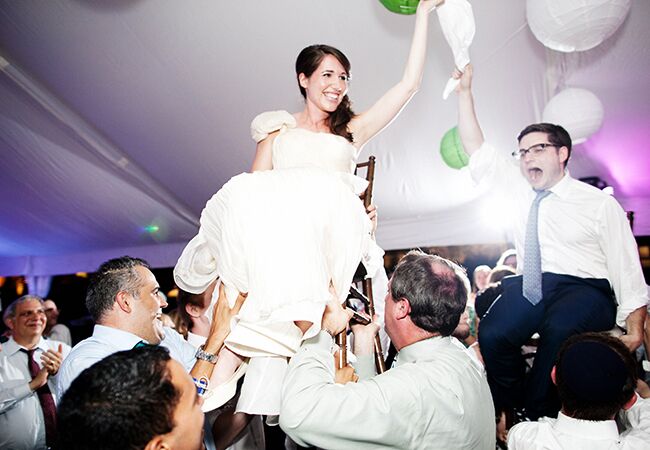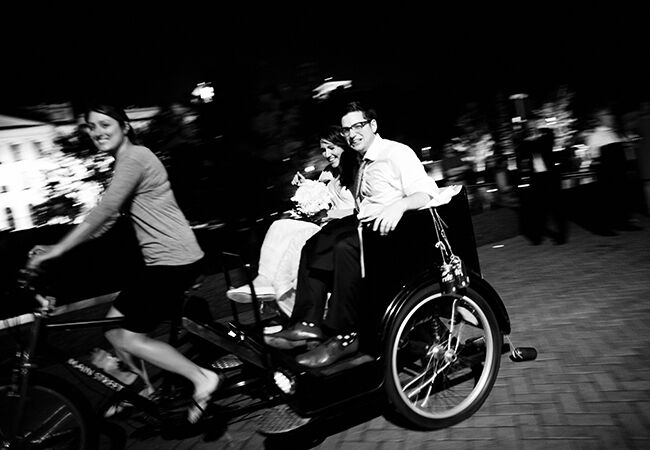 From the album: An Elegant Modern Wedding in Omaha, NE.
Want more? Of course you do!
>A Woodsy Wedding With A Hint Of 1920s Gatsby Glam
>A Wedding Complete With Civil War Reenactments? This Couple Did It!
>This Bride Proves You Can Have A Classic Wedding That Isn't Boring