This Bride Rocked Separates (See Their Industrial Chic Brooklyn Wedding)!
by Simone Hill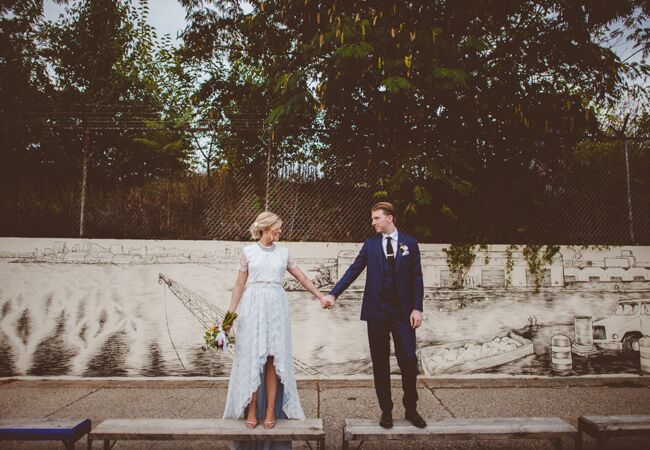 She's Copy Director at Vogue. He's a guitarist. So it's no wonder Deenie and Tim has a super-stylish and hip wedding. In fact, we're obsessed with Deenie's two-piece bridal look, which was designed and custom tailored by Houghton and the heels with lighting bolt shaped straps she paired it with.
With the help of their planner, Jove Meyer Events, Deenie and Tim pulled off a wedding that was a perfect mix of nontraditional style with a hint of old New York glamour thrown in. The season inspired the color palette of navy, coral, burgundy and evergreen with metallic accents. For the setting they chose lofty, industrial rustic 501 Union to set the tone. "I was so enamored with the wallpaper, the marble bars, and the light fixtures—the space just embodied the kind of industrial-meets-elegance vibe we were looking for," says Deenie.
The couple infused Deenie's Mississippi roots into the day with details like a Southern-inspired menu including boiled peanuts, deviled eggs and shrimp and grits. Of the menu Deenie says,"We didn't want the food to be fussy. We wanted people to know that this was a reception where guests could relax and have fun — cut loose, eat fried chicken and drink whiskey." See all the photos from Deenie and Tim's fun and love-filled Brooklyn wedding shot by JBM Weddings, below and here.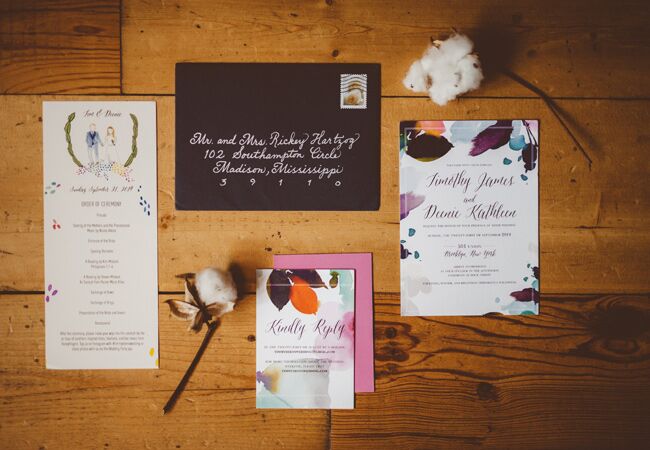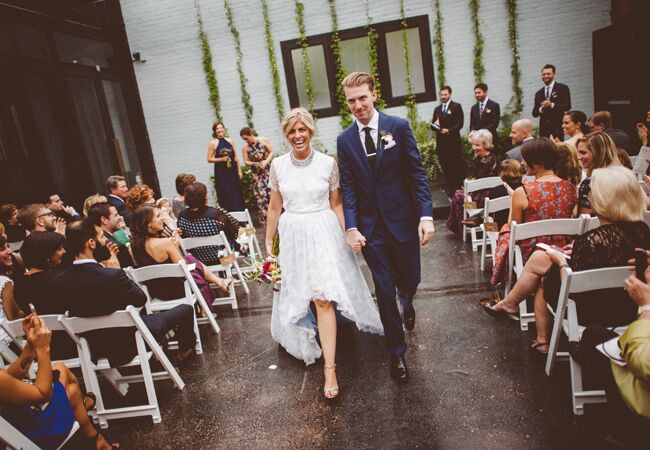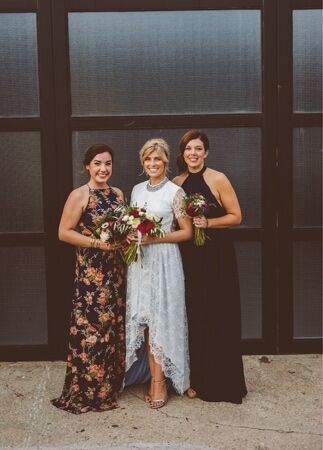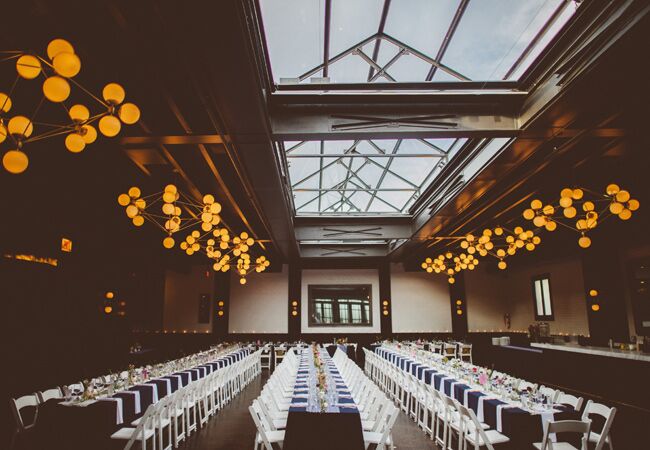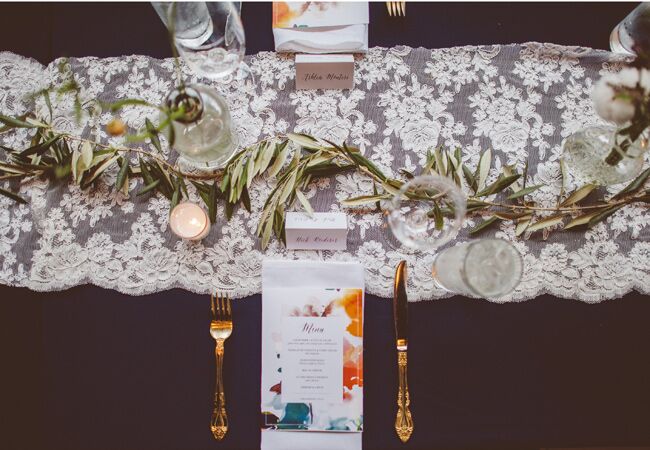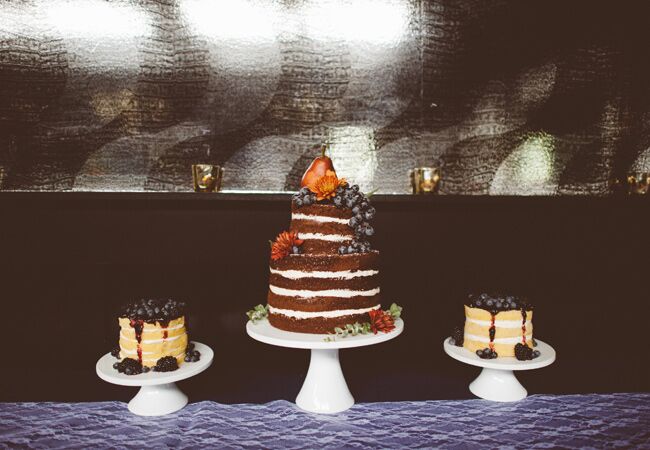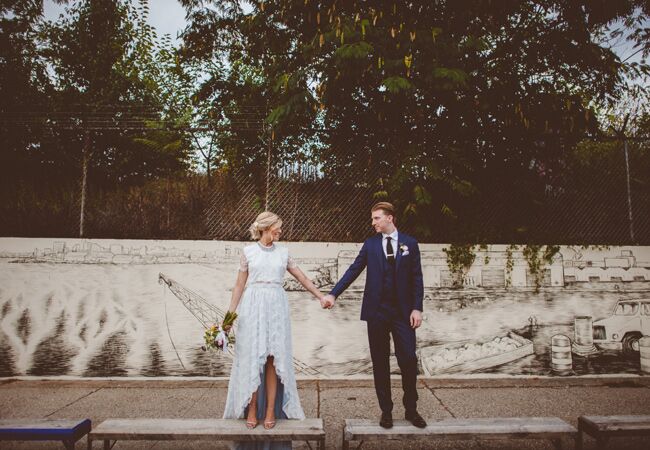 Want more? Of course you do!
> Would you wear a crop top for your wedding day?
> Everything you need to know about naked cakes