This Chateau Wedding in France Channels the Victorian Era… And We Love It
by Rachel Torgerson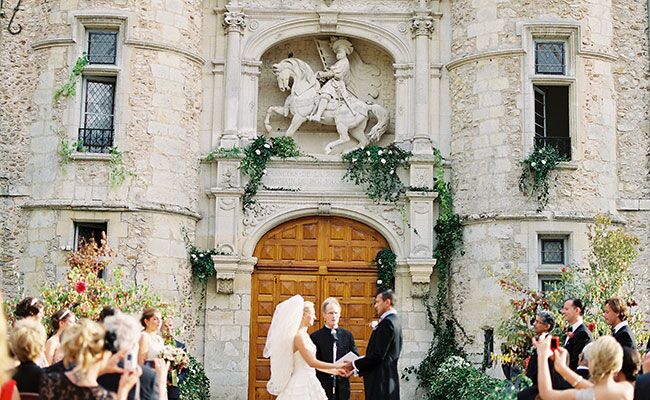 Steve Steinhardt Photography
If your dream wedding involves a castle, velvet upholstery and plenty of colorful macarons, prepare to be awed by this wedding at Hôtel Chateau d'Esclimont in France's Bleury-Saint-Symphorien. Jessica, Chetan and their planner Beth Helmstetter, used an undefined color palette throughout their wedding day, opting to draw inspiration from old paintings and the chateau itself for color inspiration. They used a mix of muted and rich tones in lavender, ivory, nude, blush, burgundy, sage and dusty blue to achieve the look — and it totally worked.
Vintage-inspired letterpress invitations by CeCi New York, Frédéric Garrigues's dark, romantic floral arrangements, golden candelabras, ornate chandeliers, mismatched antique furniture, aged paintings, lush area rugs, sweet cake confections (by Laduree in Paris) topped with miniature crowns and velvet accents all came together before the backdrop of the enormous, moat-surrounded chateau.
See all of the stunning details as captured by Steve Steinhardt Photogrpahy below and here.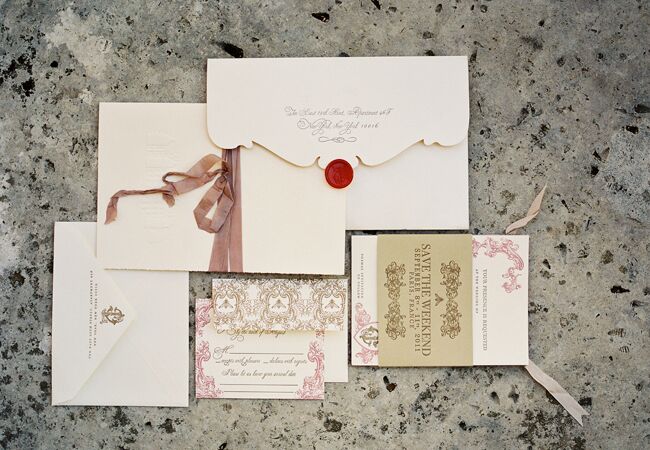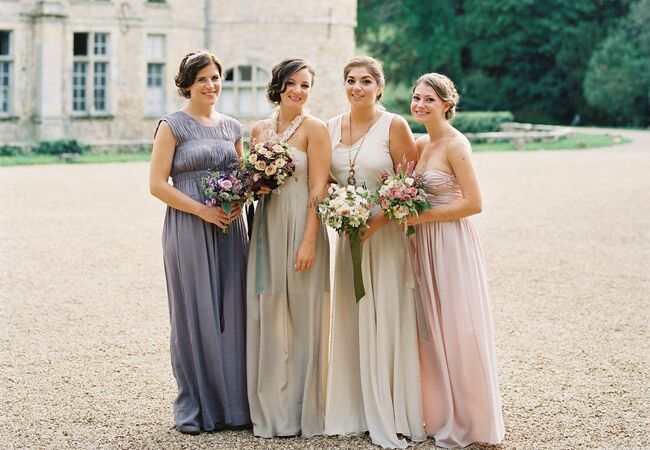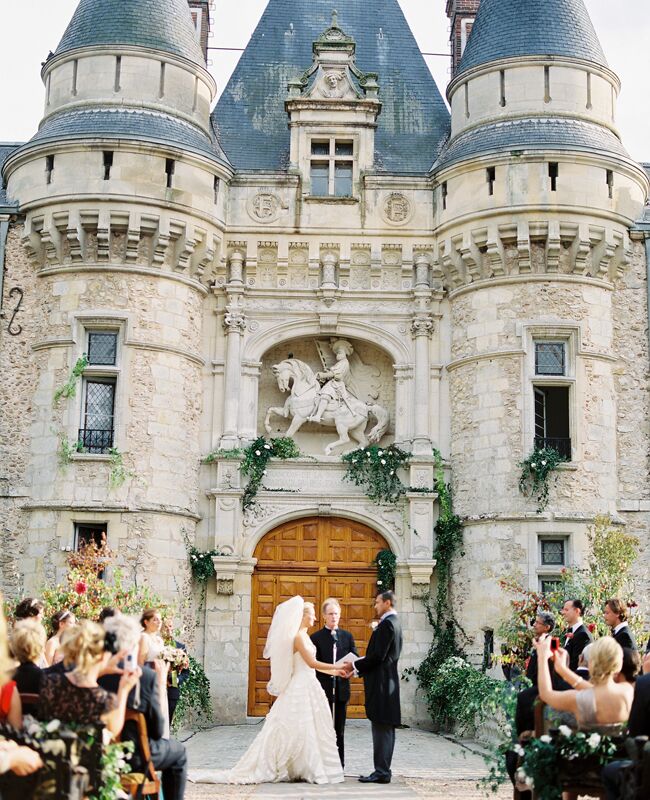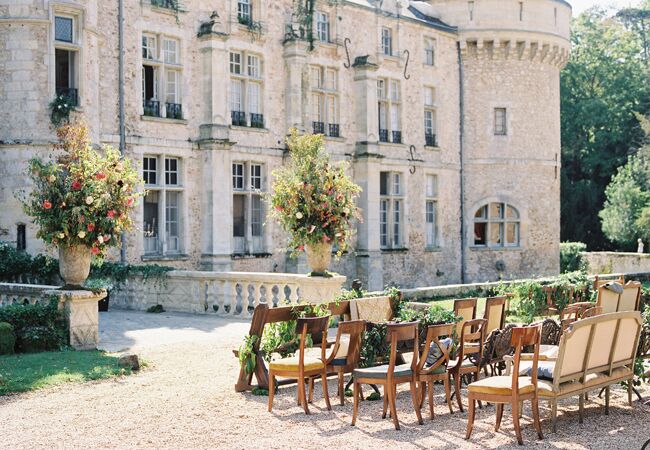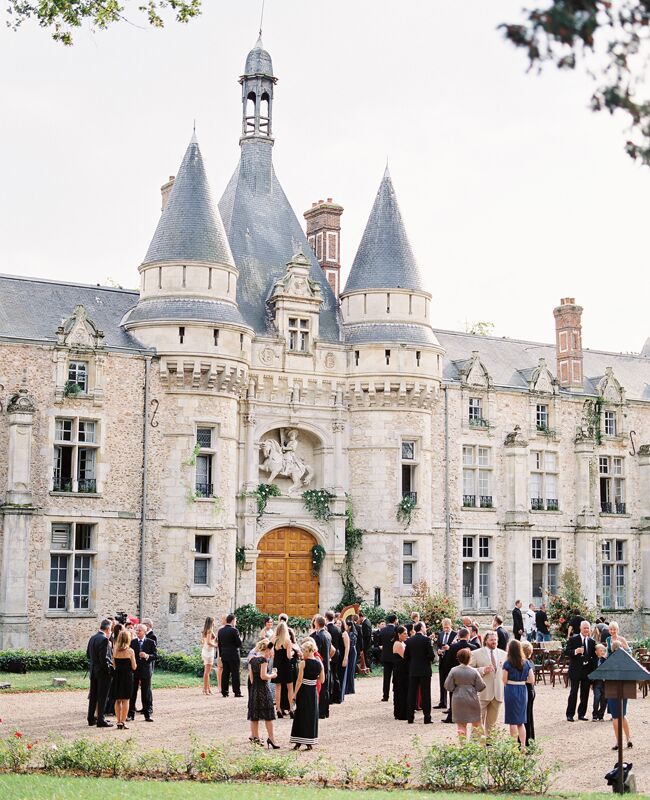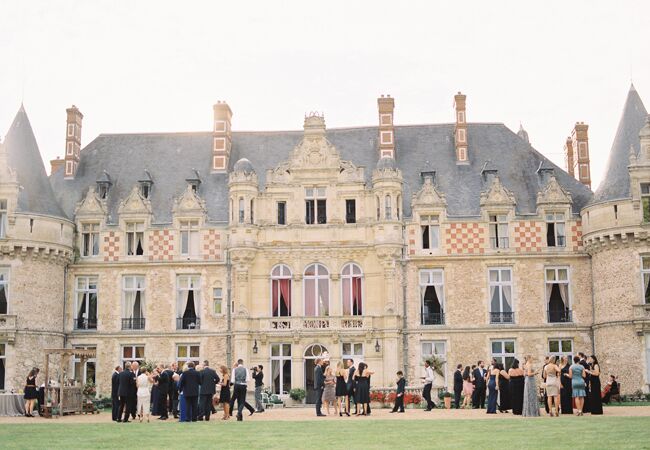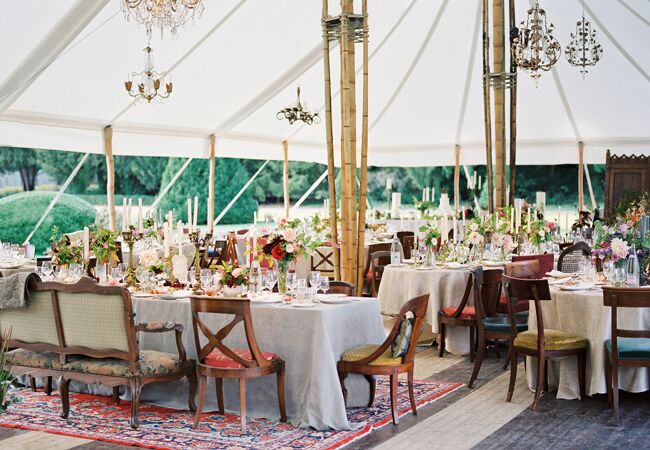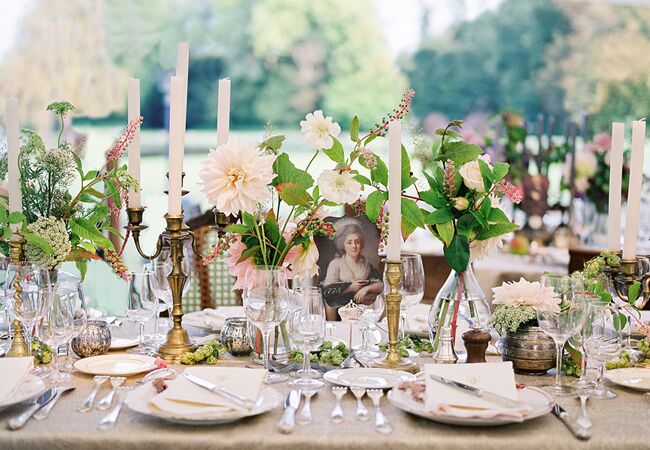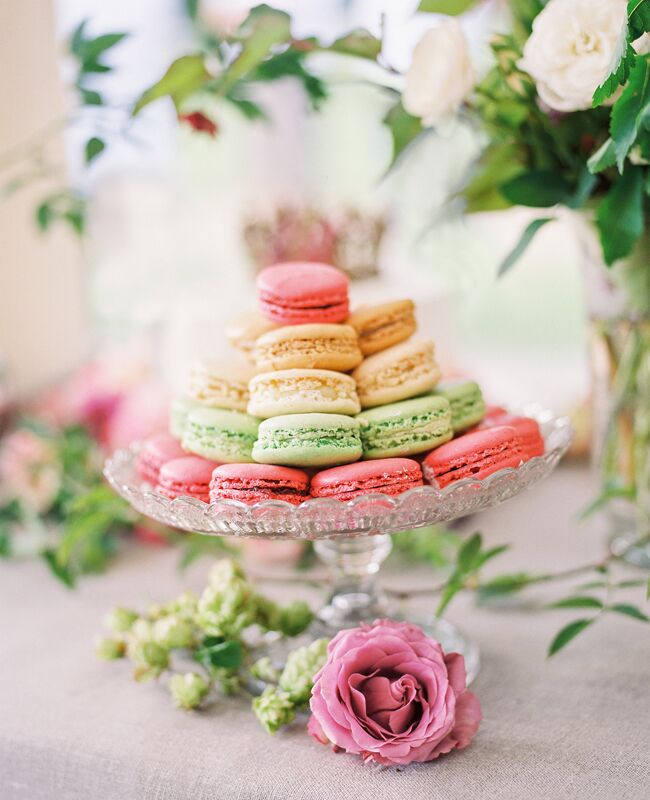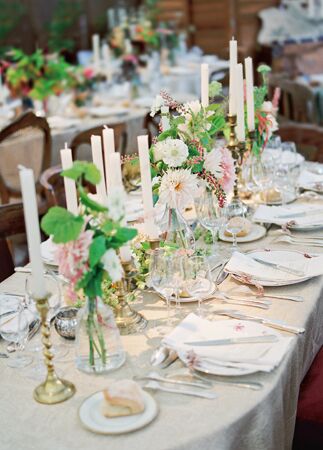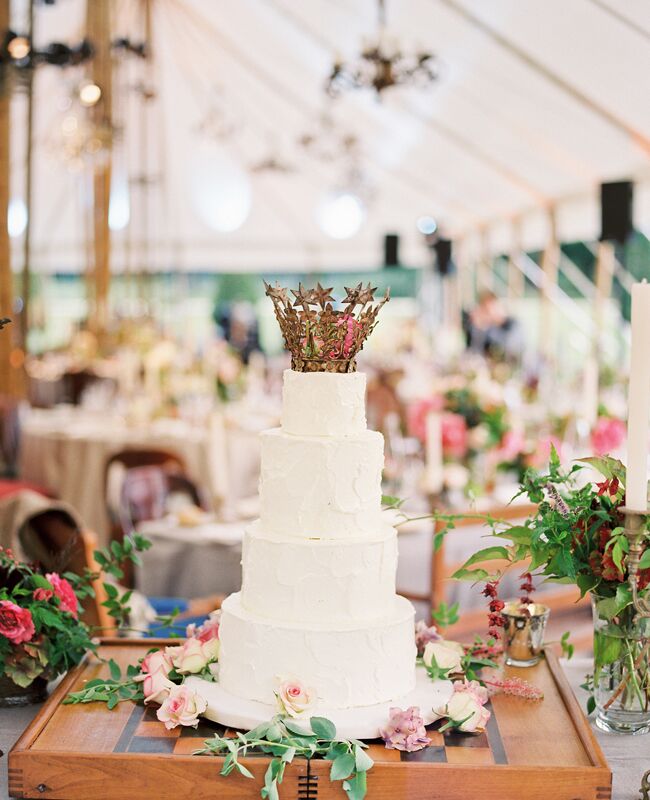 From the album: A Luxe Wedding at Hôtel Chateau d'Esclimont in Bleury-Saint-Symphorien, France
Want more? Of course you do!
>How Cute Is This Destination Wedding Save-The-Date?
>Everything About This Hawaii Wedding Is Beautiful
>It Took This Man 26 Countries and 4 Years to Shoot His Proposal Video (Watch!)