This Couple's First Look Session Is Seriously Romantic
by Lauren Levy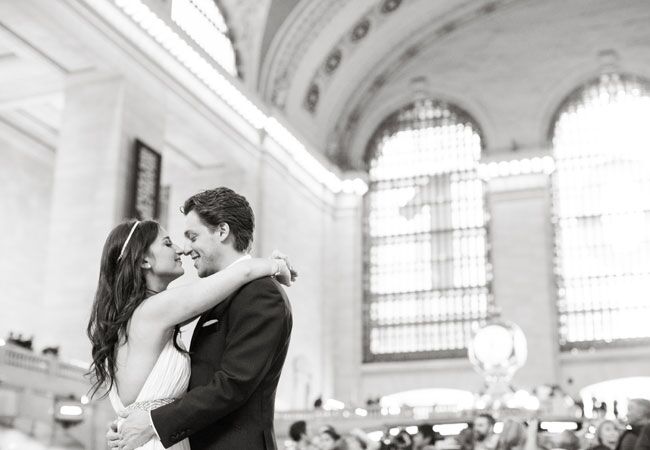 Like many contemporary couples, Sas and Adam wanted to have an intimate first look away from friends and family before they walked down the aisle. However unlike most, they decided against a quiet spot at their venue and instead opted for the exact opposite — a big reveal in the middle of Grand Central Station in New York City!
"We didn't want to have our first look in front of everyone because I thought I'd feel weird with them watching, but strangely enough we chose a place with over a 1,000 people in attendance…but at least they were strangers," explains Sas. "I loved the fact that we did it in public, but it still felt private because no one we actually knew was around."
Dressed in a Grecian Reem Acra gown and classic tux, the couple trekked through opposite sides (and crowds of commuters) of the iconic station until finally laying eyes on each other. "All the people in the train station cheered and took pictures with us, it was a true New York melting pot kind of a moment," describes Sas. Surrounded by diversity — a woman in a sari pushing a stroller, a tourists with an oversized camera around his neck and a group of guys who just finished a hip hop performance — Sas and Adam shared a kiss before posing for pictures. "I've never really celebrated something like that with complete strangers, and it was incredible how excited they were for us considering they don't know us from a hole in the wall," says Sas. "I guess everyone loves love, right?"
Adam Sjoberg of Ira Lippke Studios took advantage of the unusual backdrop and spent an hour capturing the couple everywhere from the main terminal to the iconic clock, and even down to the subway tracks. "I wasn't nervous at all about getting the dress stained, having my hair fall out of place, tripping on my shoes, or whatever other catastrophes could've happened," say Sas. "But I wouldn't suggest this route for the bride who is concerned about her dress getting a little dirty!"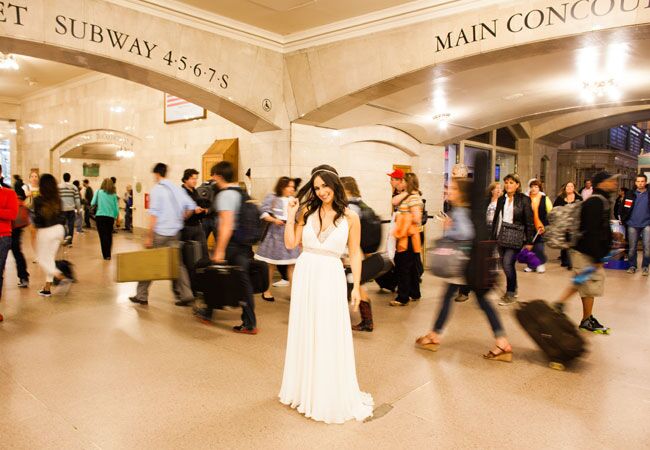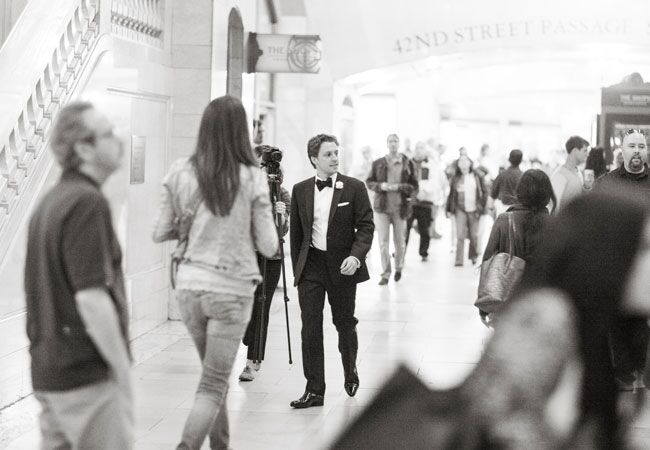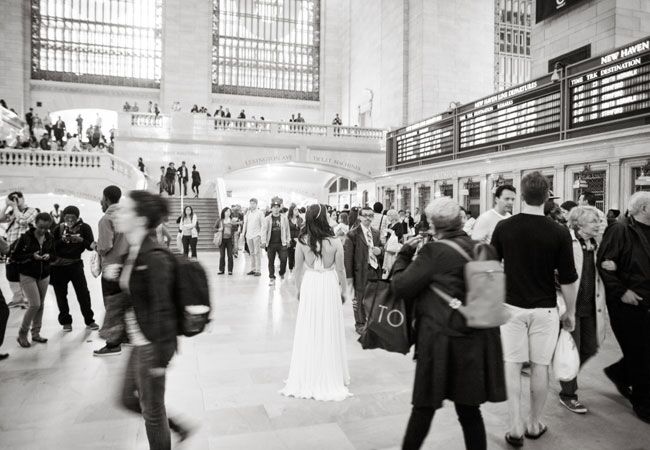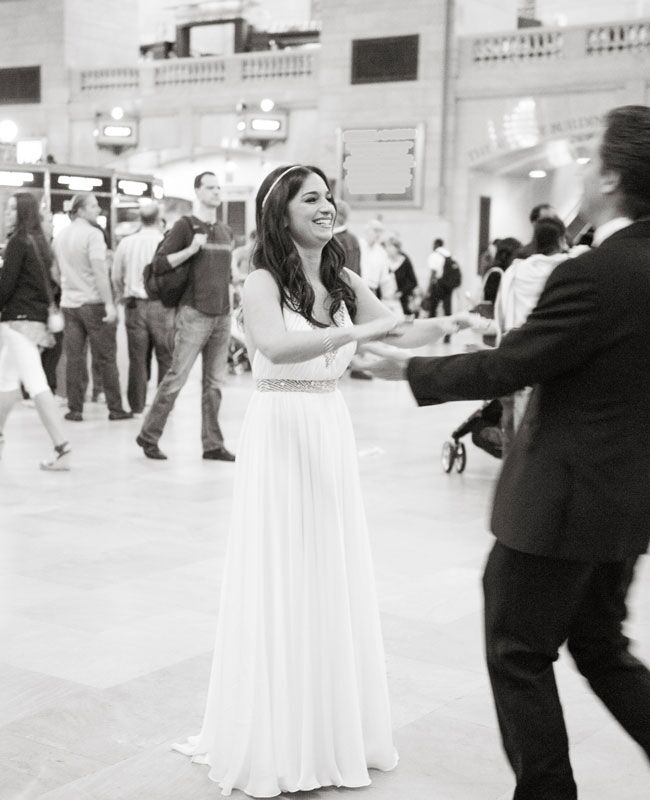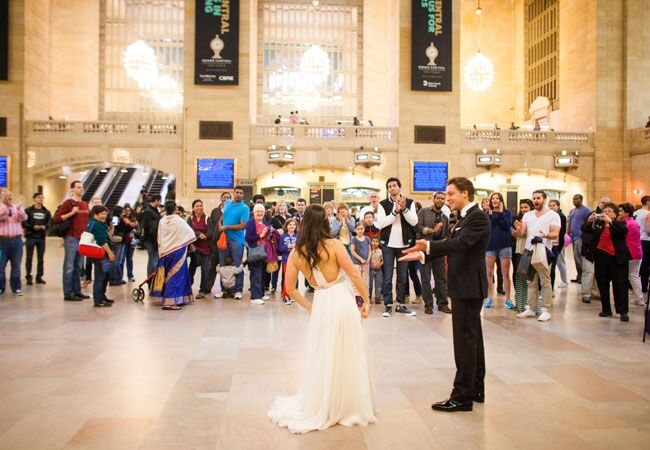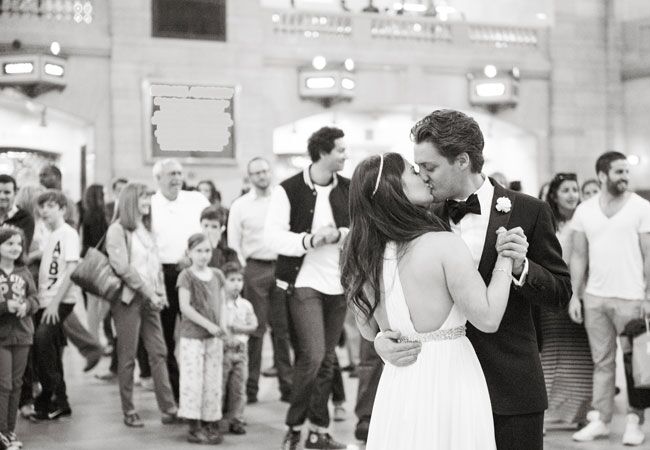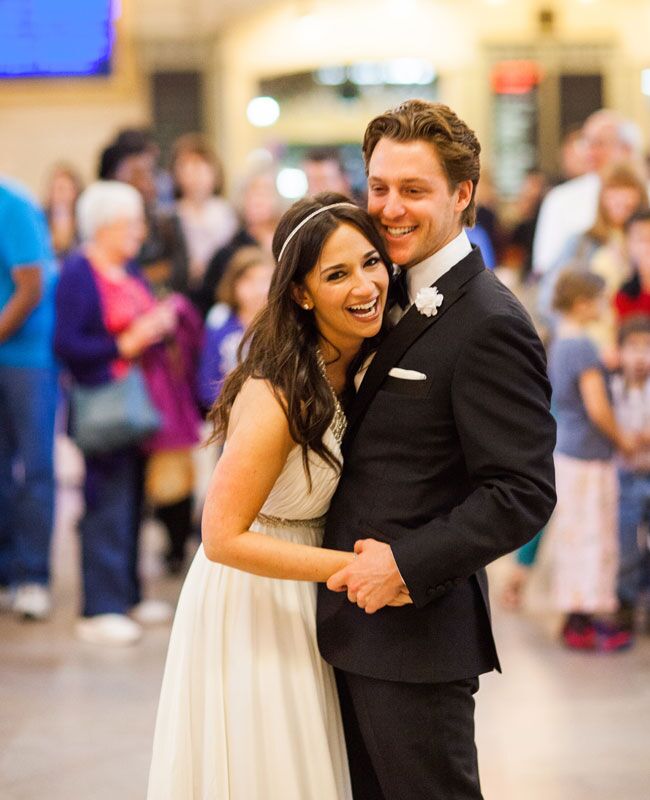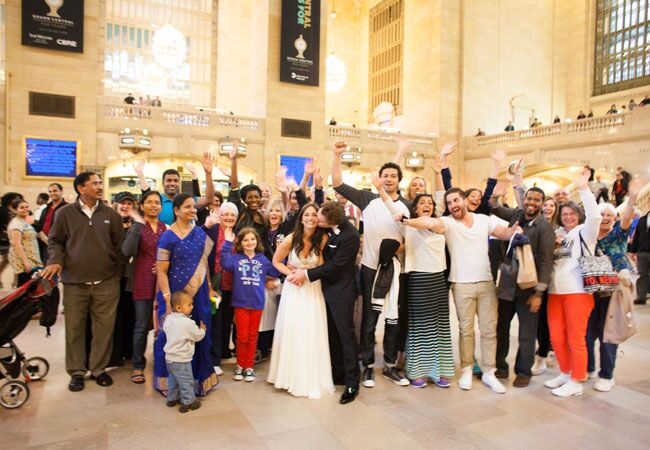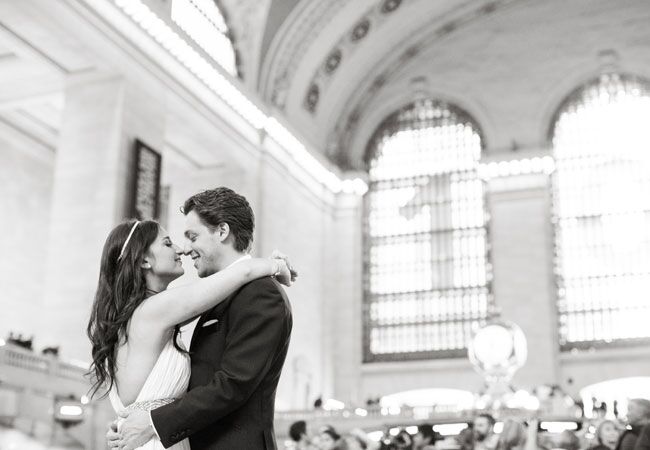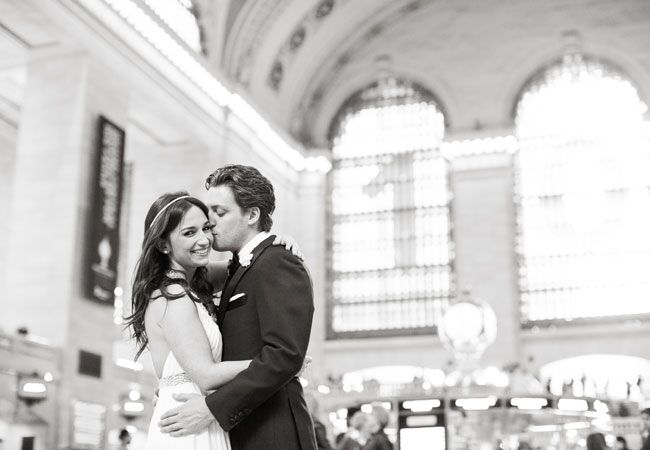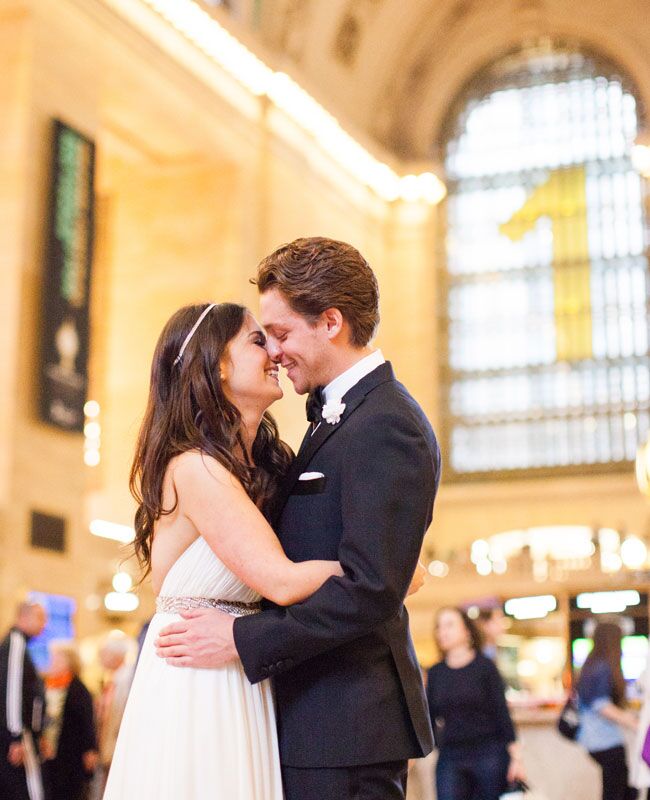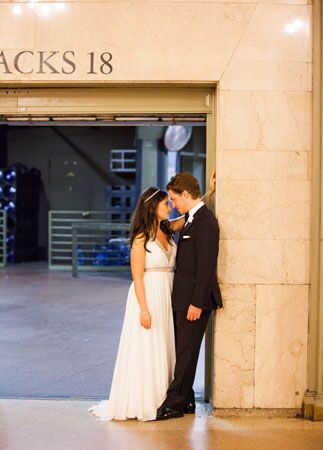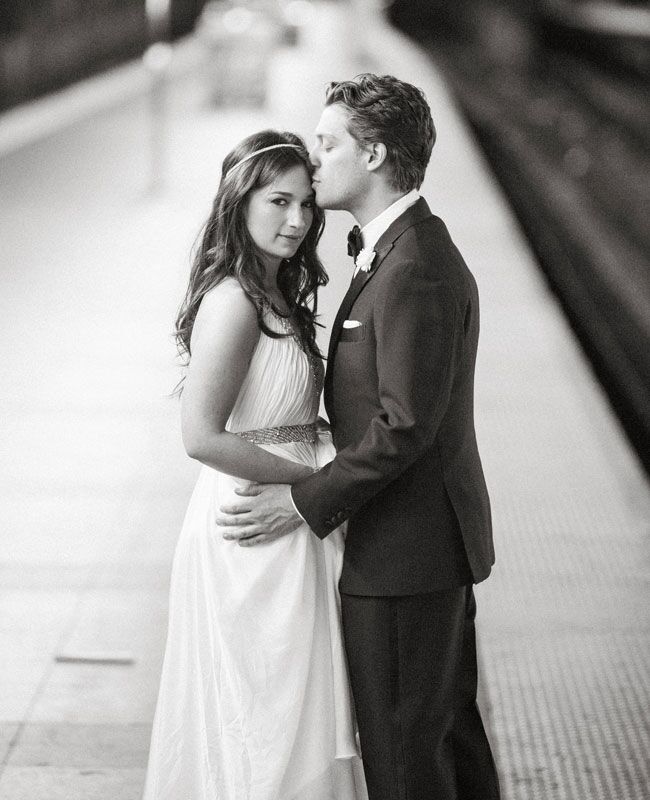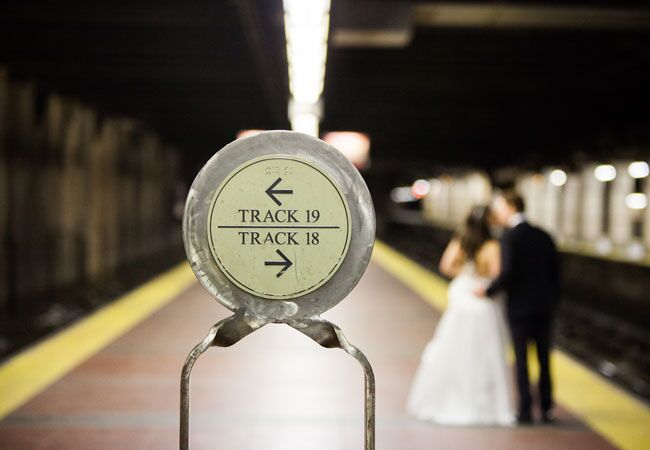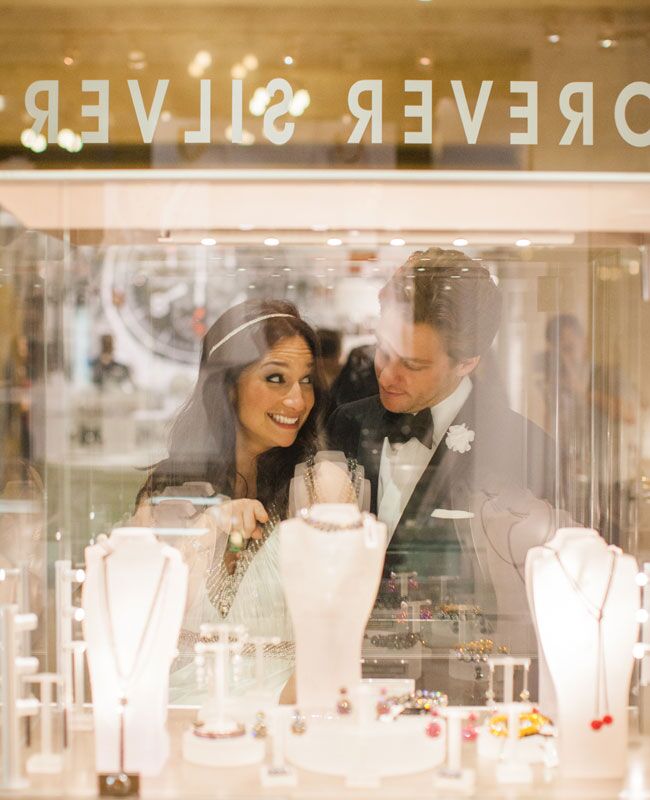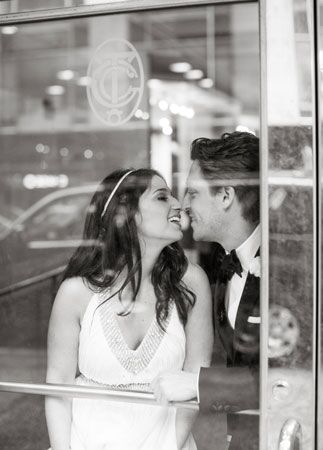 See More!
> 16 First Looks You Don't Want To Miss
> 50 (New!) Must-Have Wedding Photos for Your Album