This Guy Auto-Tuned His Proposal Serenade!
by Simone Hill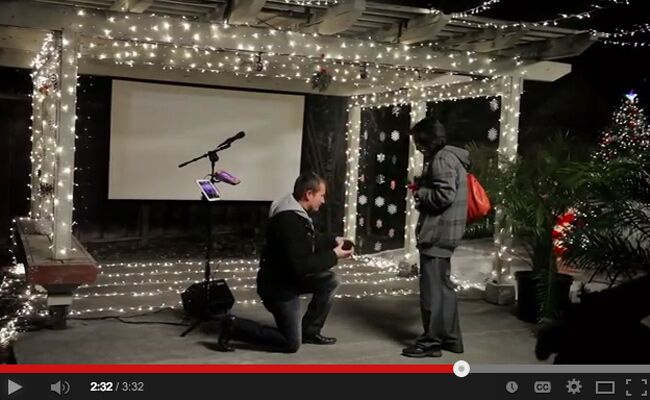 There's no easier way to ruin a perfect proposal moment than with an off-key rendition of a love song, so Sean Finson came up with a genius idea to sing his girlfriend's favorite song, even though he's not the most talented singer. With the help of his friends, Sean set up an auto-tune machine (you know, that thing pop singers use to sound pitch perfect!) to sing Ben Folds's The Luckiest. It's really sweet and heartfelt—you have to watch!
Want more? Of course you do!
> Watch Peter Pan propose to Wendy Darling
> Cheerleader's boyfriend pops out of Bulls' mascot for epic proposal