This Guy Got The Goo Goo Dolls To Help Him Propose
by Simone Hill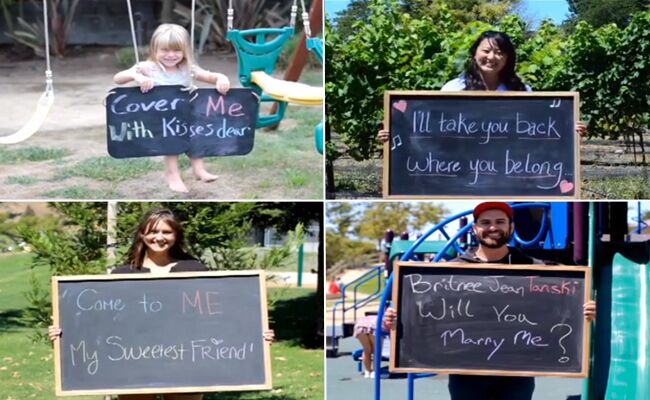 Put it this way: Brook and Britnee love the Goo Goo Dolls. So when Brook went to create a propose video, he knew that their new song "Come To Me," would make the perfect soundtrack. Even better he emailed the Goo Goo Dolls PR contact and asked whether they would be willing to help him propose and they said yes (at the 3:40 minute-mark).
The day he proposed, he invited Britnee to a movie theater and this is the video she saw….
PS "Come To Me" is off of the Goo Goo Dolls' new album Magnetic and we're going to go ahead and add it to our list of first dance song ideas for 2013.
Want more? Right here!
> This movie trailer proposal is awesome
> A Princess Leia inspired wedding ring (and Death Star ring box!)