This Is How A Wedding Florist Gets Married In Charlottesville, VA
by Bridget Clegg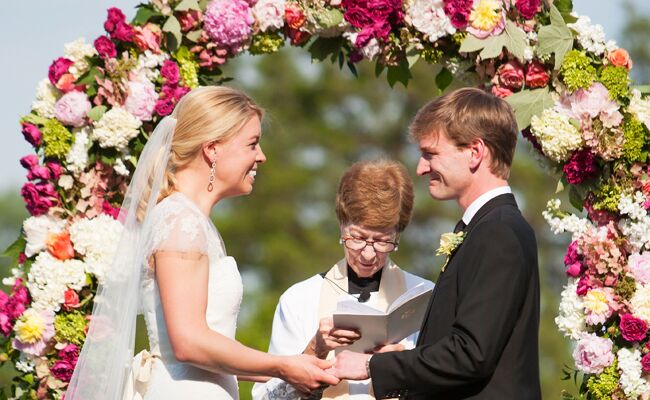 photo by
Photo: Patricia Lyons Photography
When a wedding florist gets married, expect lushness! Such is the case with Anne and David's painterly wedding in Charlottesville, Virginia, where floral watercolor invitations, a stunning ceremony arch and tall pink and white centerpieces pop against a backdrop of the Blue Ridge Mountains.
After an outdoor ceremony at Keswick Hall (part of the gorgeous Monticello estate), wedding guests sipped champagne on the bus ride to Pippin Hall Farm and Vineyards for dinner and dancing. An artistic escort card display by Happy Menocal (they created the invitations and programs, too!) matched guests with a table marked by the couple's favorite things, like a sail boat, flowers, golf and tech gadgets. At their seats, each guest was treated to a personalized embroidered napkin that doubled as a favor.
Since Anne and David met sailing, their 70s cover band Yacht Rock Schooner made guests giggle while playing the couple's first song — none other than Christopher Cross's Sailing. See how Lynn Easton of Easton Events and Patricia Lyons Photography captured the cheerful spirit of the couple below and here.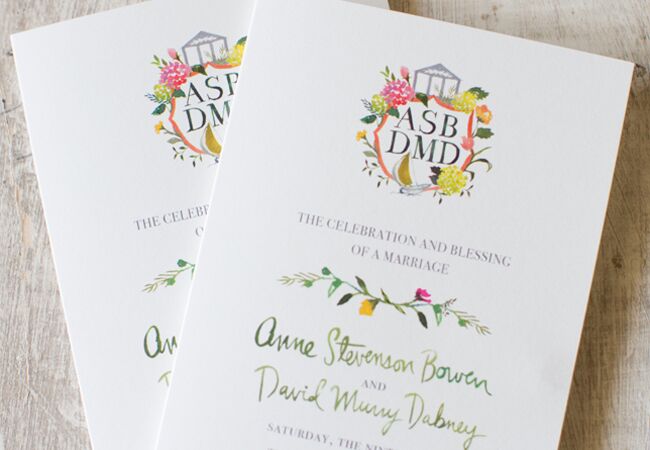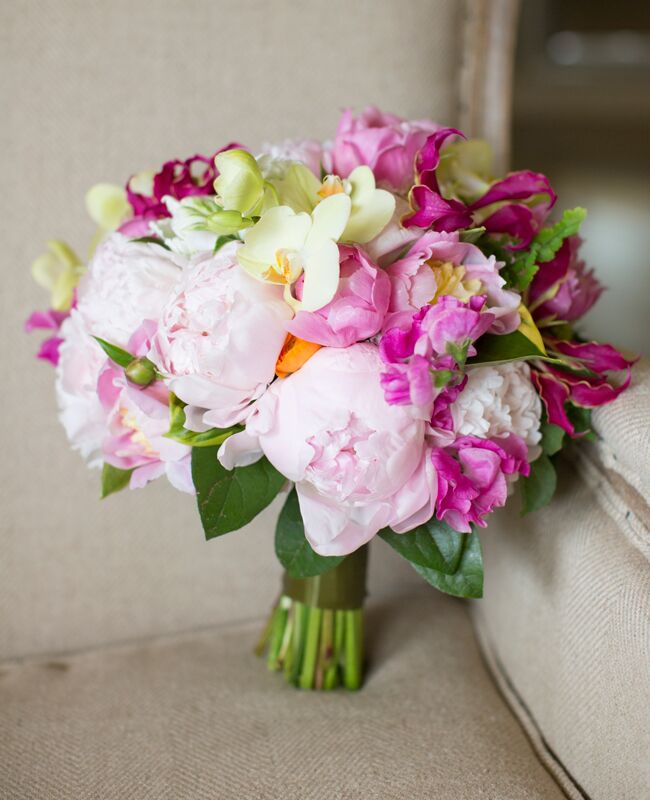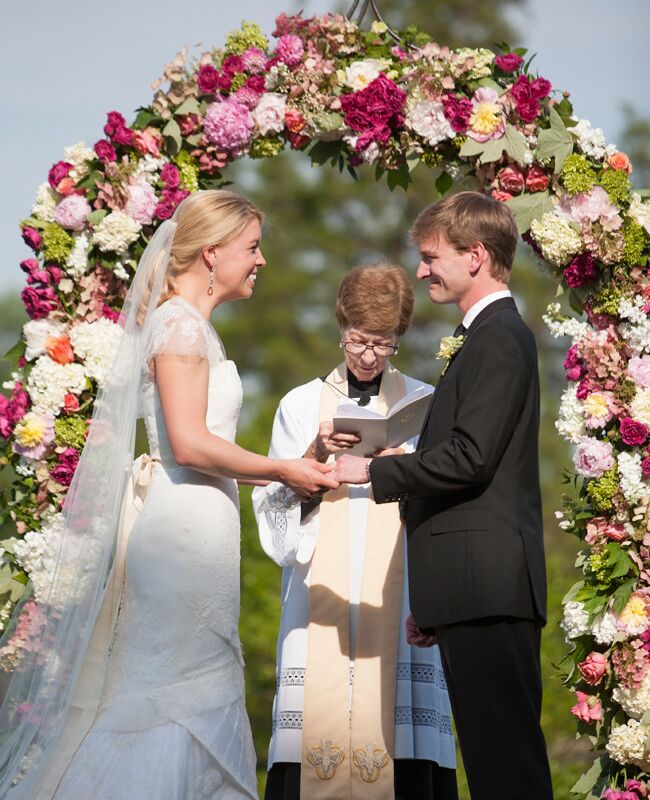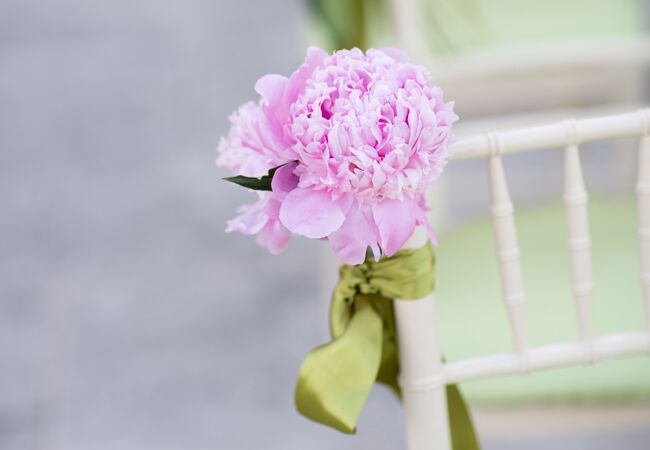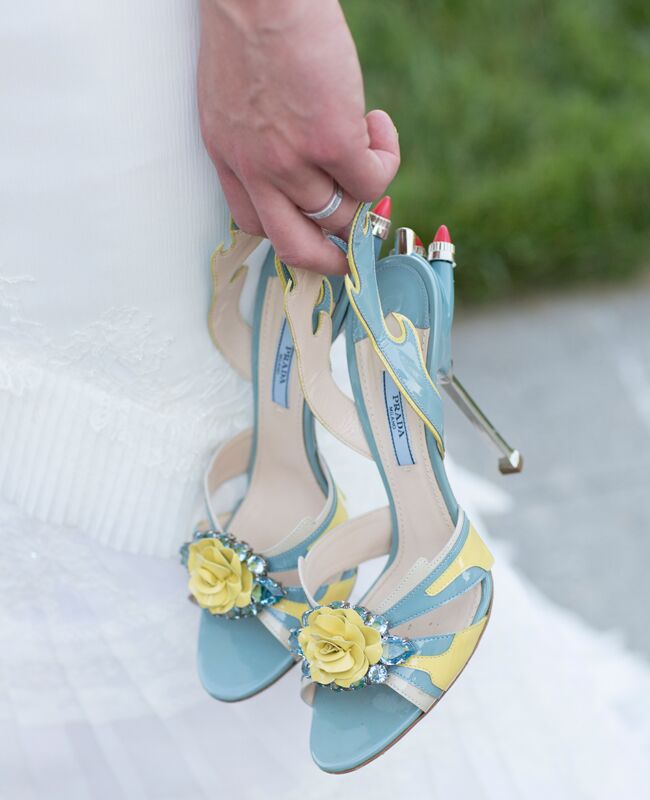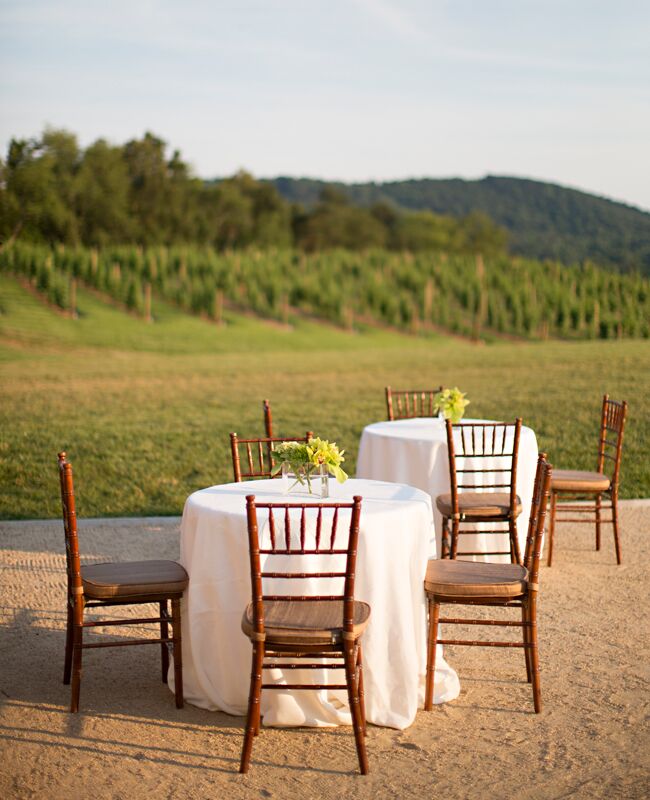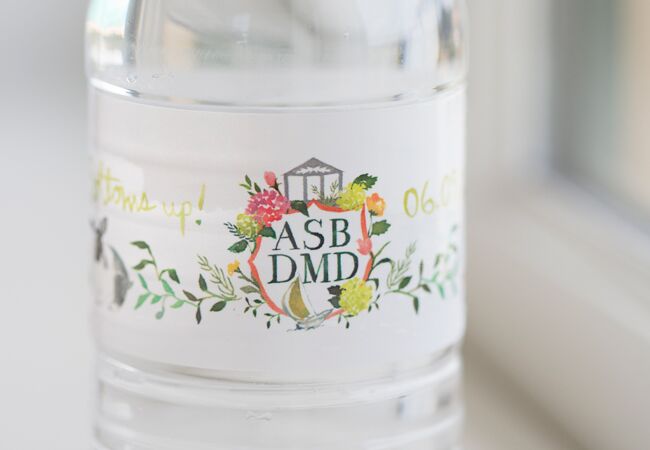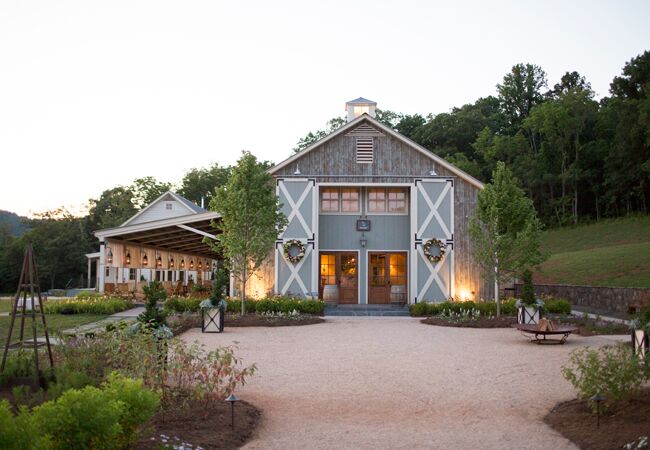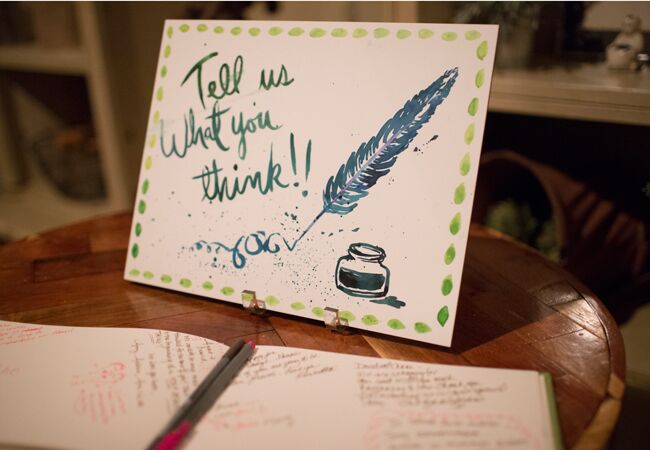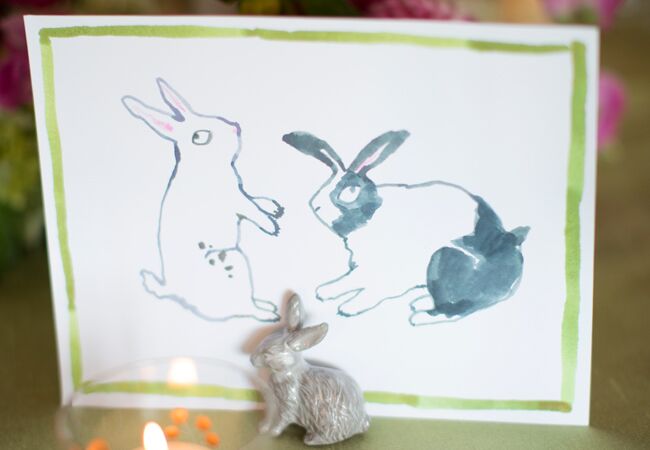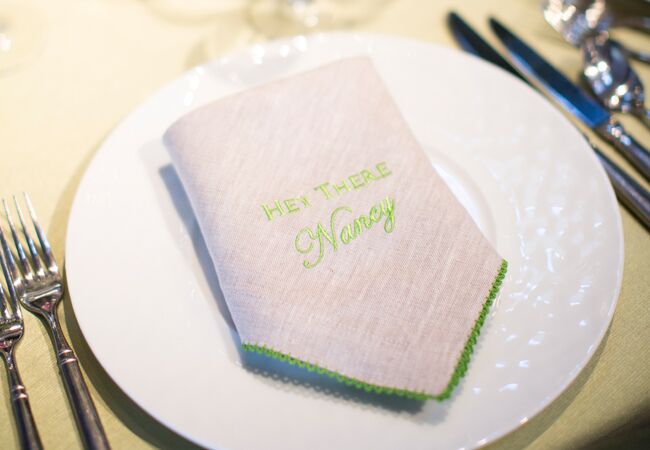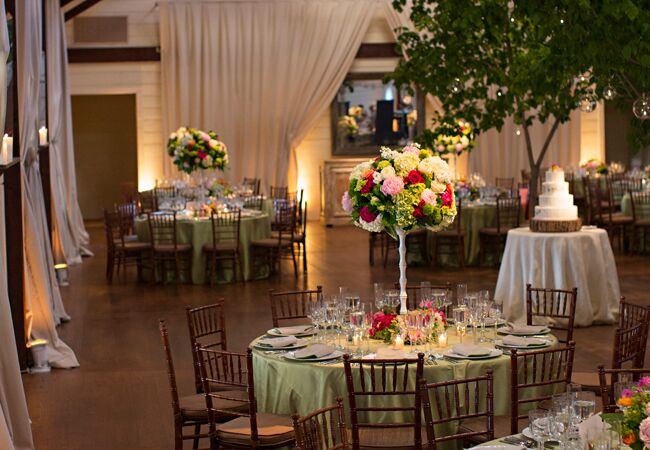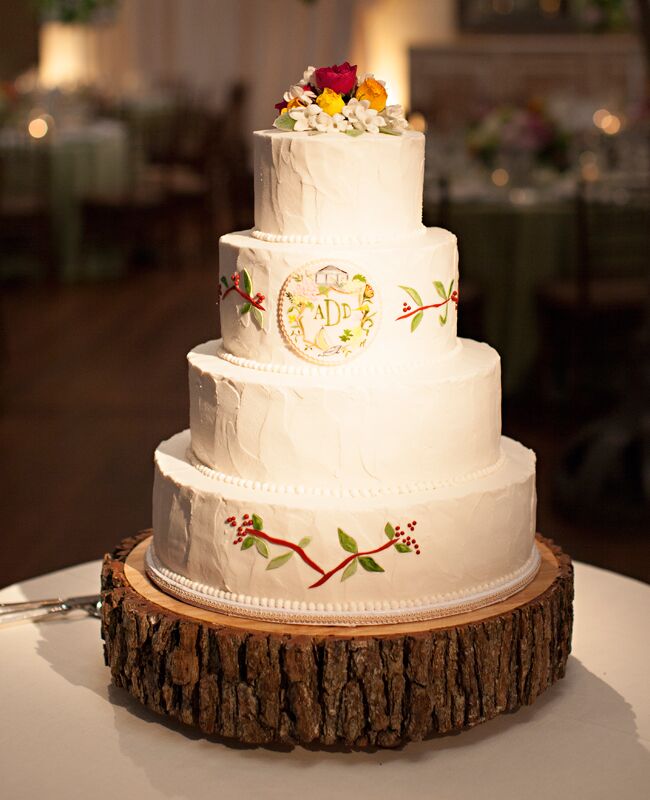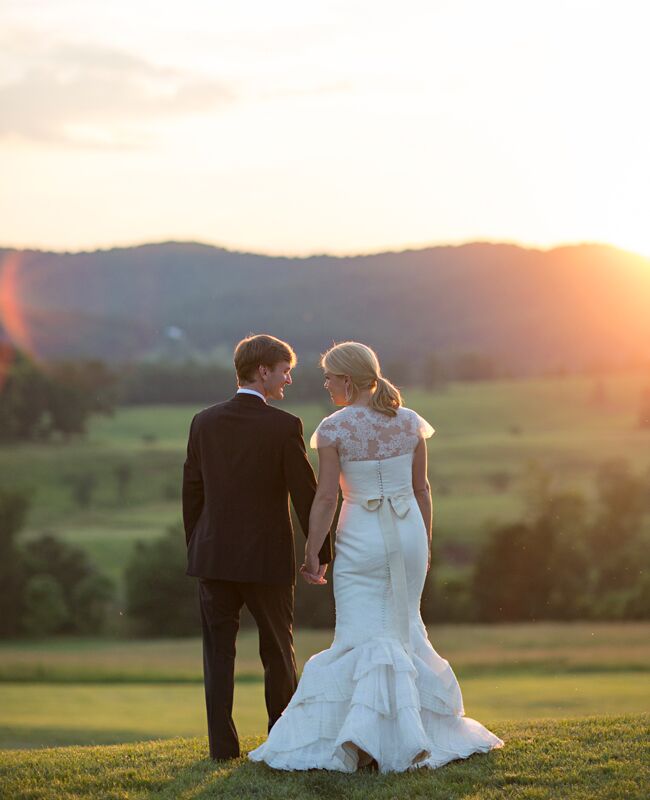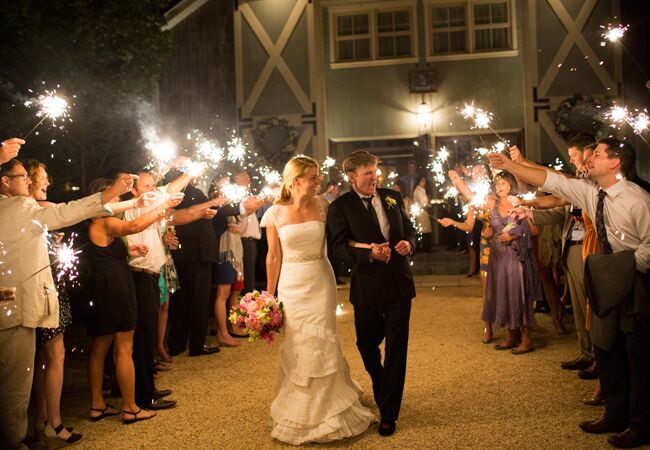 From the album: A Rustic Watercolor Wedding in Charlottesville, VA
See More!
> The 20 most amazing cakes of 2013
> Braided green heels meet vintage barn wedding!