This Is Probably the Most Unfortunate Wedding Photo Ever
by Ivy Jacobson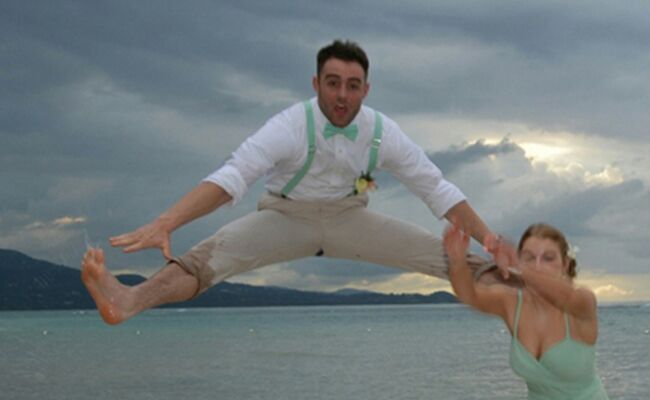 photo by
KREM TV via Tyler Foster
There are lots of reasons to jump for joy in a wedding picture — but kicking a bridesmaid in the face definitely isn't one of them. Tyler Foster of Spokane, Washington, posted a photo on Reddit taken at his cousin's wedding in Jamaica and it immediately went viral for obvious reasons.
Tyler originally titled the post, "So I jumped, kicked this bridesmaid in the head, and ripped my pants." That pretty much sums it up!
We sincerely hope the bridesmaid wasn't hurt and that someone at the reception had a needle and thread on them.
See the full image here: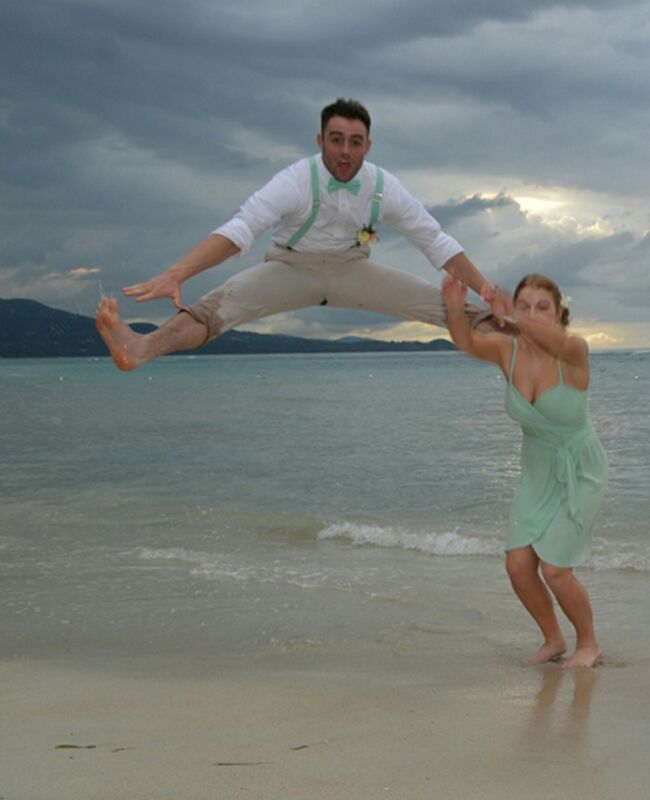 photo by
KREM TV via Tyler Foster
Want more? Right here!
> 5 wedding items we love from Blake Lively's lifestyle website