This Is What A Sophisticated Country Wedding Looks Like
by Libby MacCarthy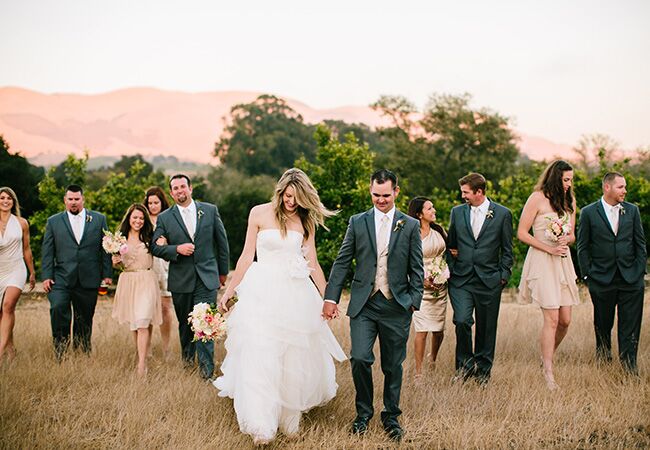 Ali and Ryan (with the help of Judi Powers) totally transformed this modern barn in Nipoma, CA into a sophisticated venue that could pass for a shabby-chic cousin of the Ritz. How? With lots of unique, elaborate lighting — like crazy-cool mason jar, wagon wheel chandeliers — and a gallery wall of vintage gilded mirrors that delivered some major wow factor. With details like these, this couple's Dana-Powers Barn wedding felt anything but country.
White embroidered linens and simple floral arrangements in romantic pinks by Lori Boe Floral allowed the dramatic lighting to take center-stage, while keeping the decor elegant.
Check out every beautiful aspect here and below, straight from the lens of Mirelle Carmichael.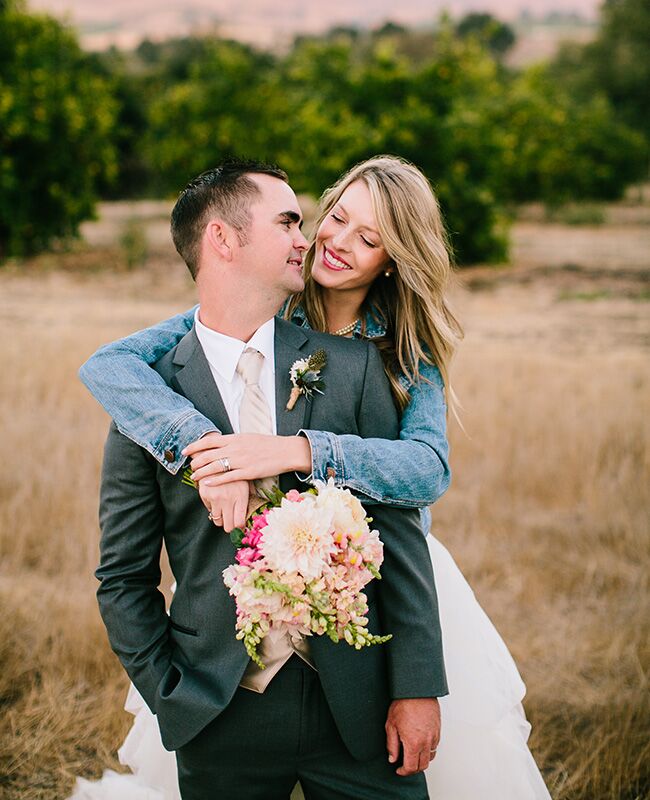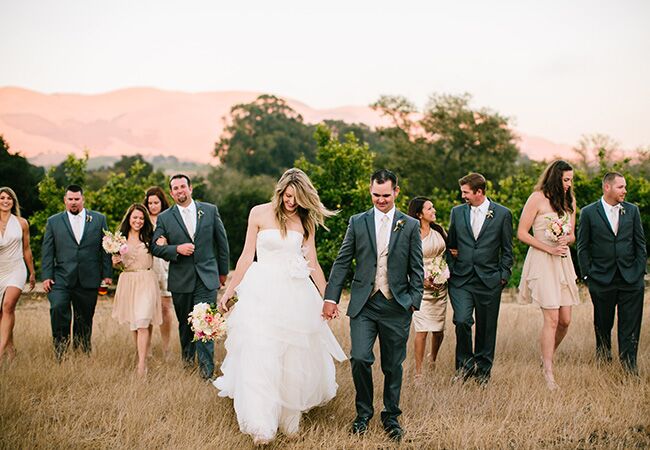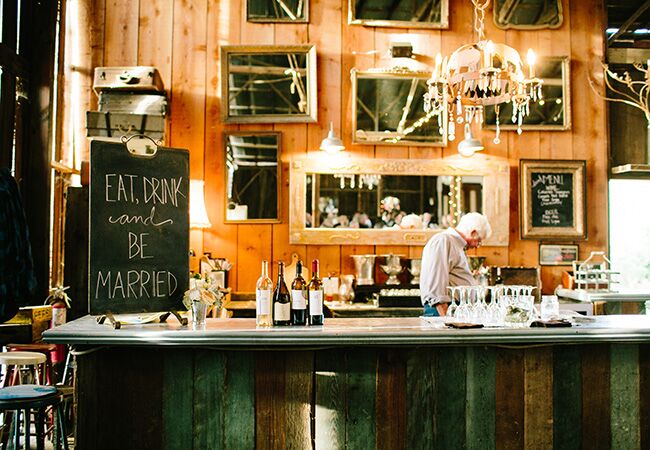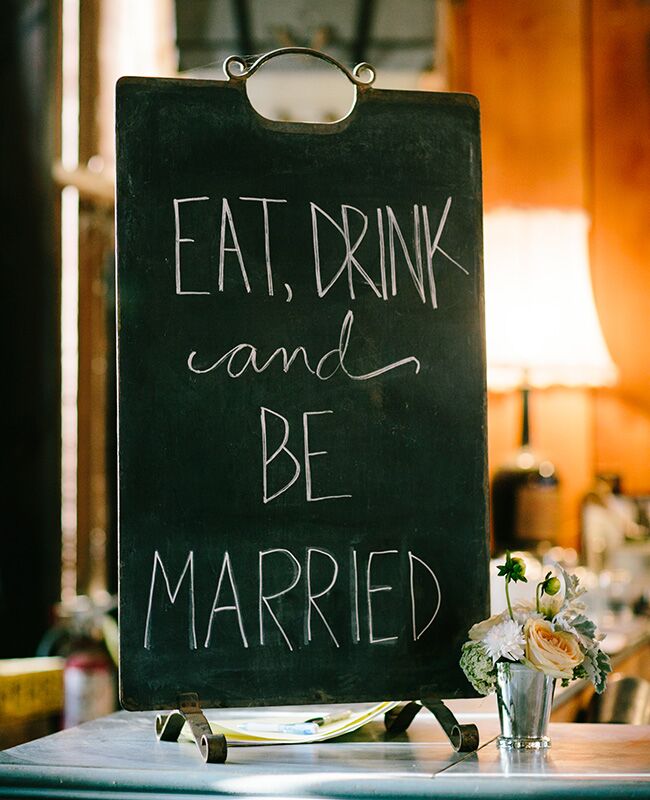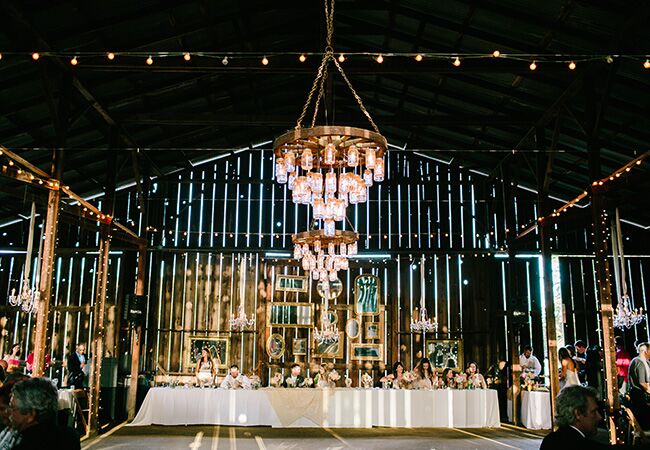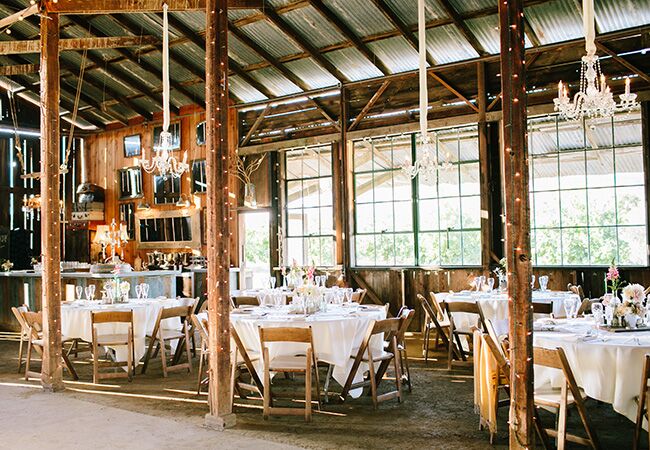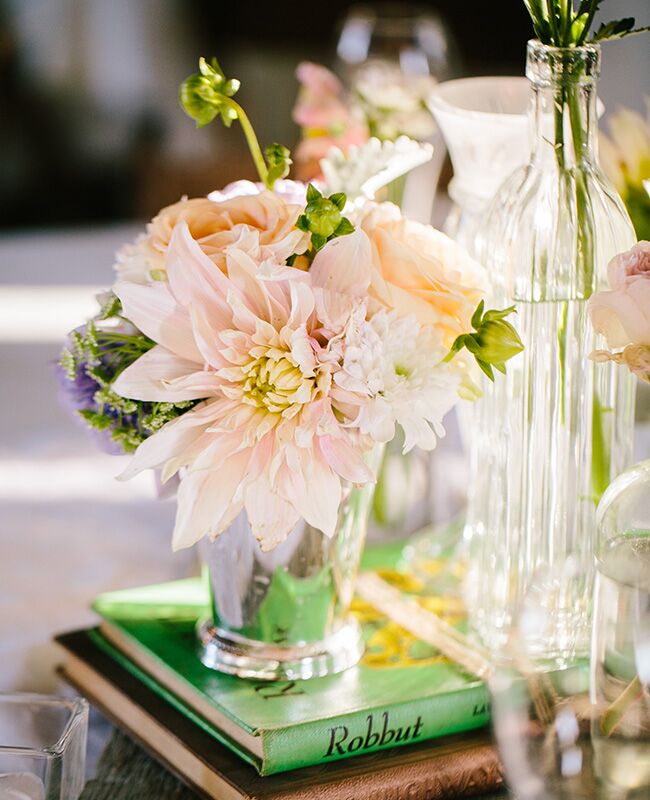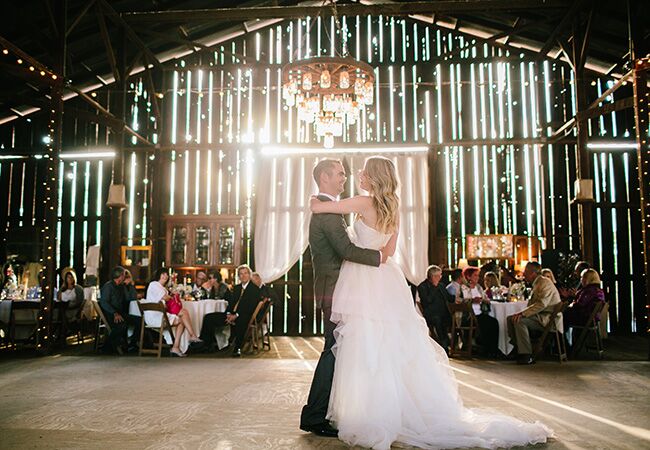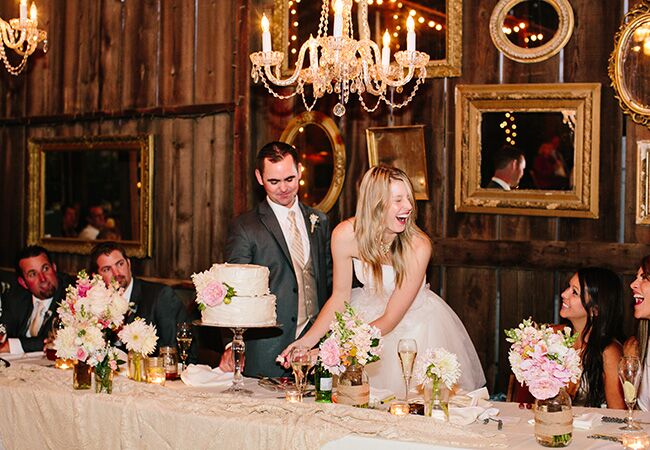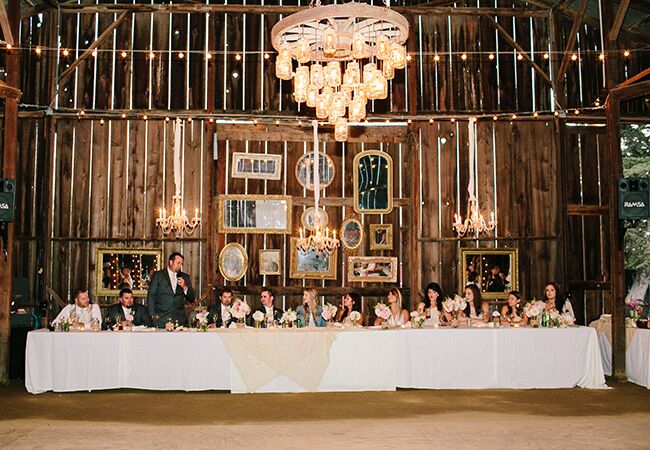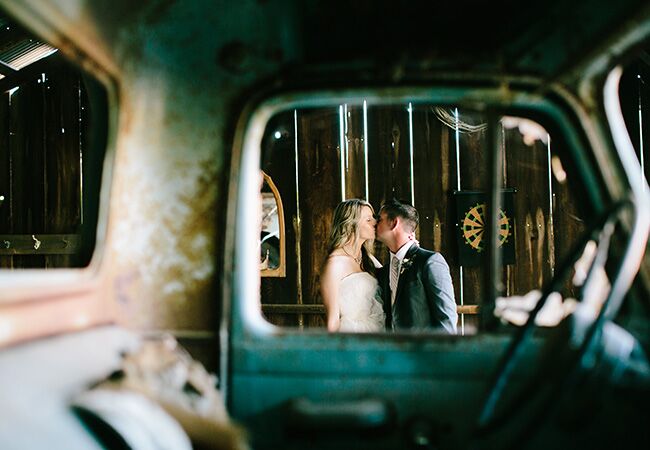 From the album: A Dana-Powers Barn Wedding in Nipomo, California
Want More? (Of Course You Do!)
> This Is What A Handmade Wedding Should Look Like
> 9 Ways to Light Your Reception