This Proposal Video Inspired A High School Bully To Apologize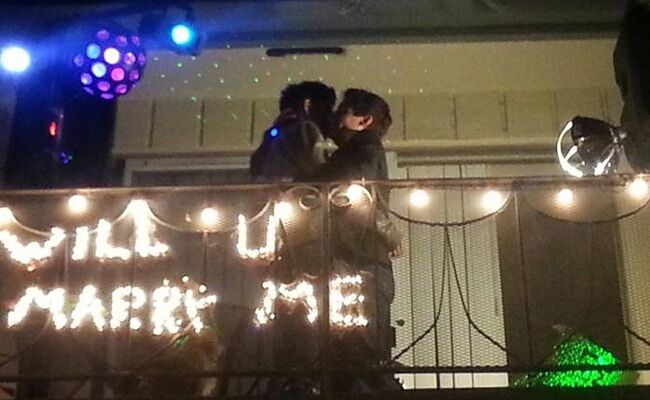 There's so much to love about this proposal story. It all started in December with an epic flash mob proposal in West Hollywood that Lucas Ban set up for his boyfriend David Devora (David thought it was a surprise birthday party!). For the proposal Ke$ha's Timber started blasting and dancers lead by actress Briana Evigan from Step Up performed on the street in front of the couple's apartment in front of the couple's family and friends before Lucas proposed from their balcony. It was very romantic! Fast forward a few weeks after the proposal video went viral and the most amazing thing happened. Lucas got an unexpected Facebook message from a from a former high school classmate who used to bully him. The bully reached out to apologize and congratulate Lucas and David on their engagement. Just writing about it is making us tear up! Check out the Facebook message and Lucas and David's amazing flash mob proposal below (make sure you have a box of tissues handy first though!).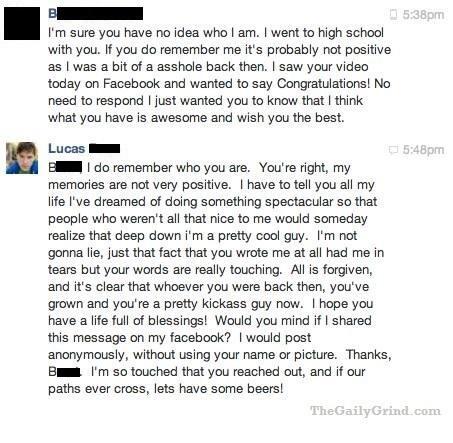 Want more? Right here!
> Judge rules against cake baker who refused a gay couple
> States that have legalized gay marriage (hooray!)