This Wedding Takes Glamping To Another Level
by Rachel Torgerson
Jen Lauren Grant Photography
Meagan and Ryan had camped at El Capitain Canyon in Goleta, California many times before, so it was an easy choice when they decided to have their wedding there. "Camp with the people you love, and marry the love of your life…It was a no-brainer for us," says Meagan.
Camping and the outdoors were major themes during the entire wedding weekend, which makes sense given the couple. Ryan even proposed to Meagan with a fishing pole! "We were about an hour into a fishing trip in Sayulita, Mexico when, all of a sudden, our local fishing guide started yelling, 'Senorita, Senorita! We have another fish! Come grab the pole quick!' I hurried to the rod and started reeling it in. It was particularly easy and not fighting. I looked up at Ryan and he looked sick to his stomach, which confused me. I kept on reeling and ended up fishing in my wedding ring from the middle of the ocean! My crazy now-husband threw a diamond engagement ring into the ocean with nothing but a quick prayer, a good knot, and a shot of tequila!" Meagan recalls.
As for the wedding details (designed by Sitting in a Tree Events), think rustic wooden picnic tables lined with white fur, lace, metallic accents mixed with brown bottles, lush pink and white florals, exposed light bulb signs, moonshine, camp-themed cake toppers and pine cones.
See all of the gorgeous California canyon details, as captured by Jen Lauren Grant Photography, below and here.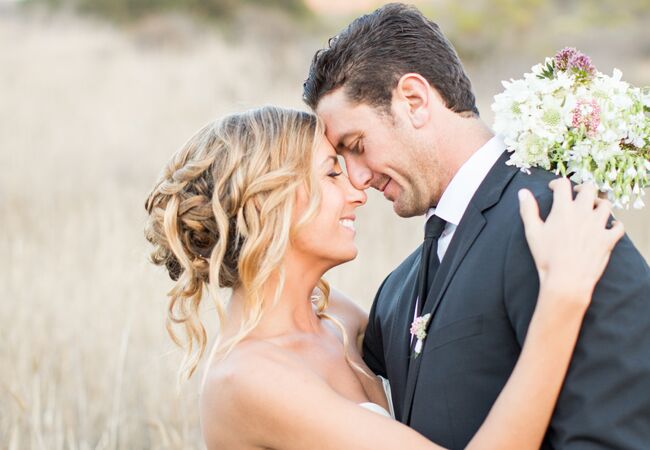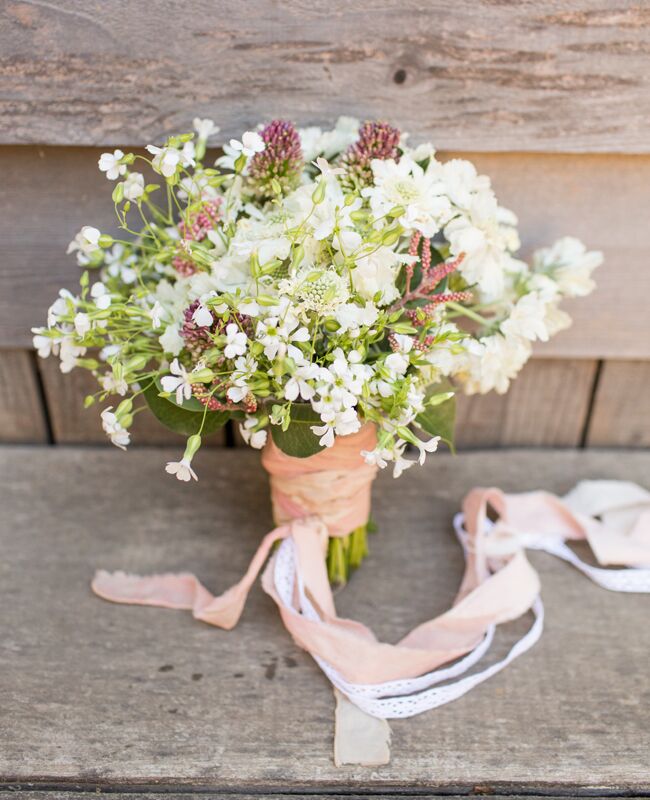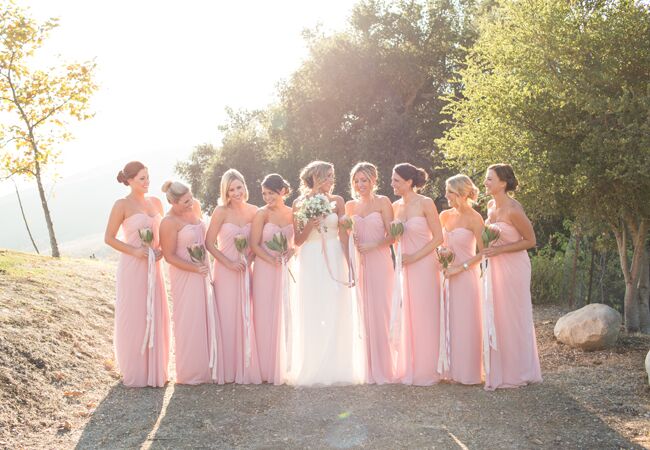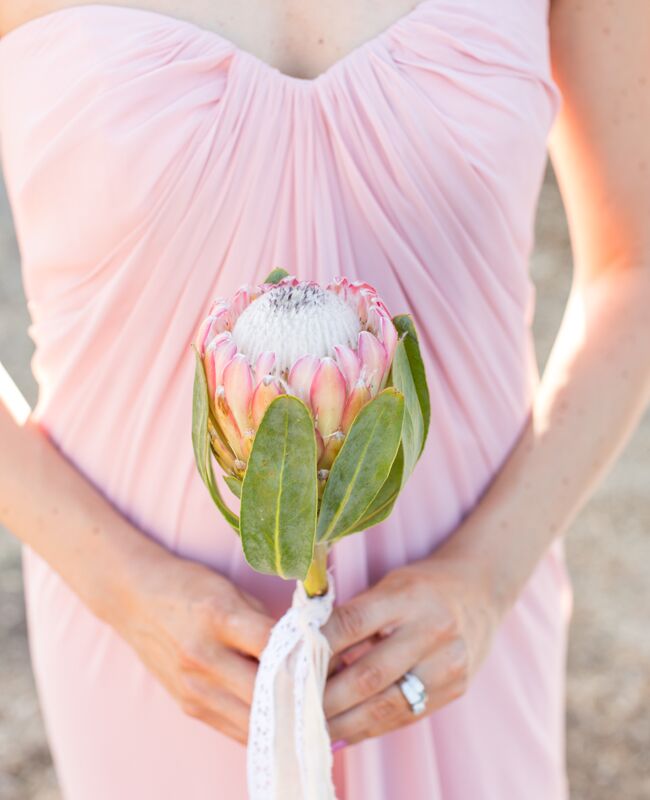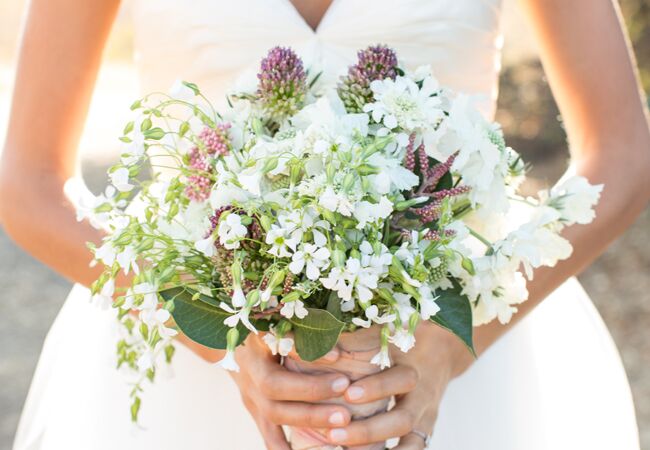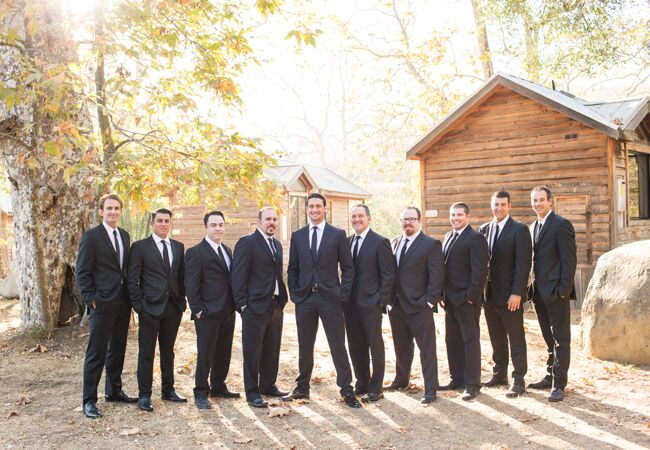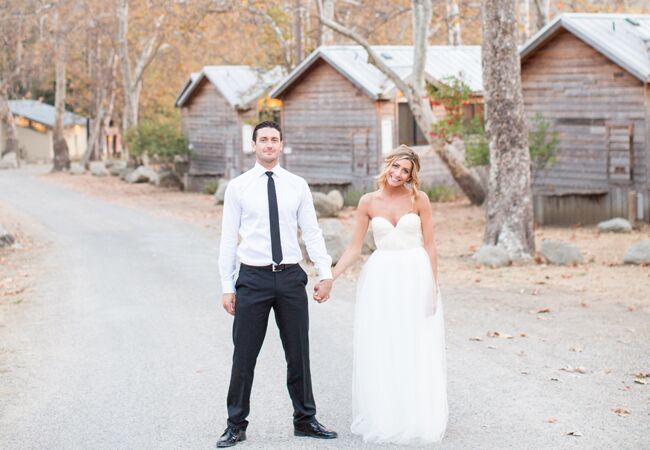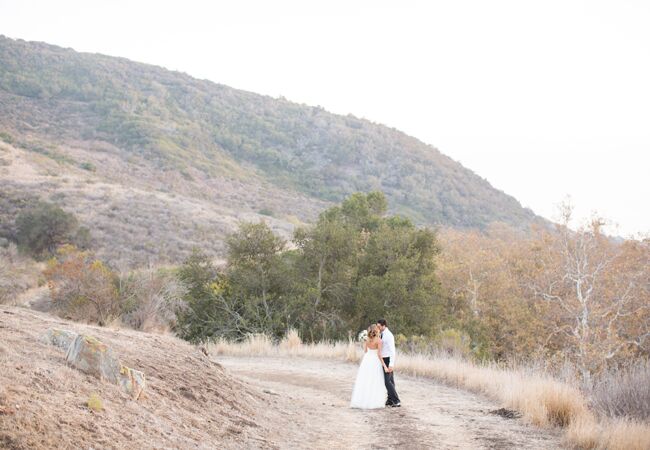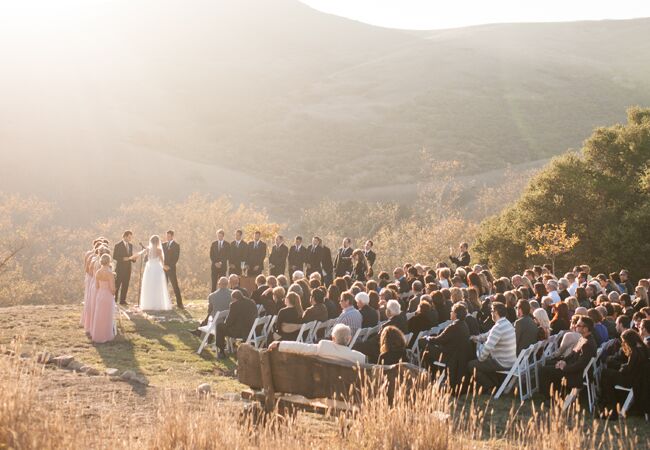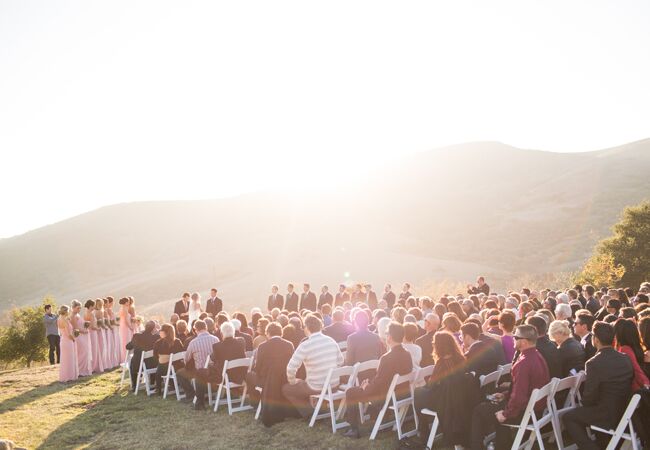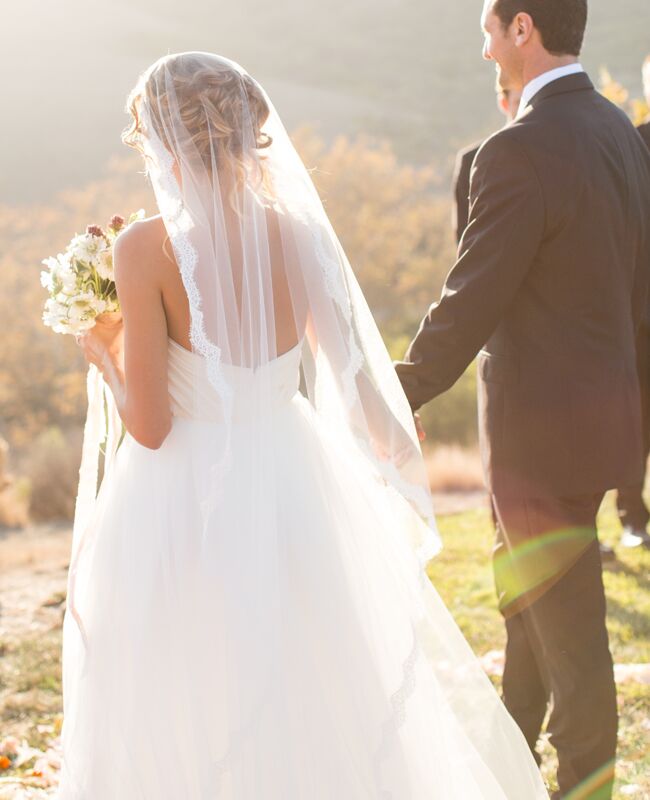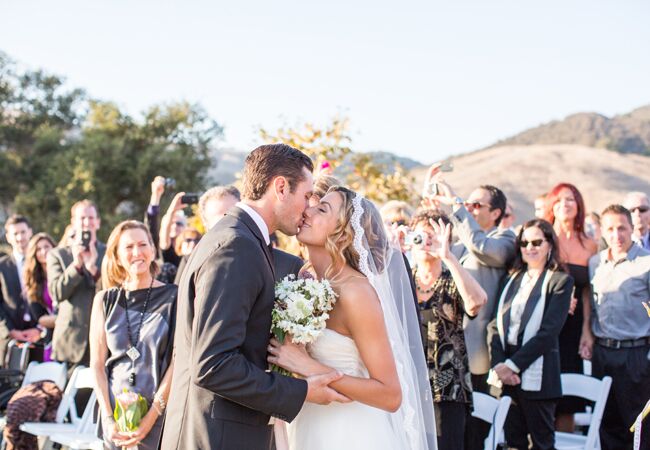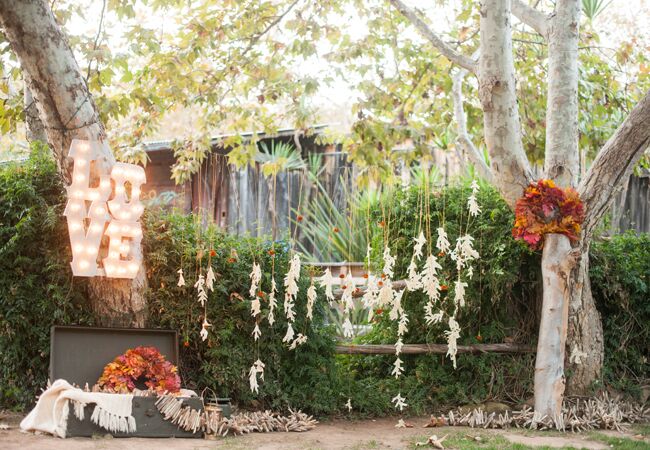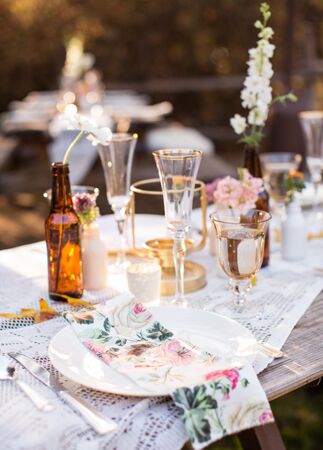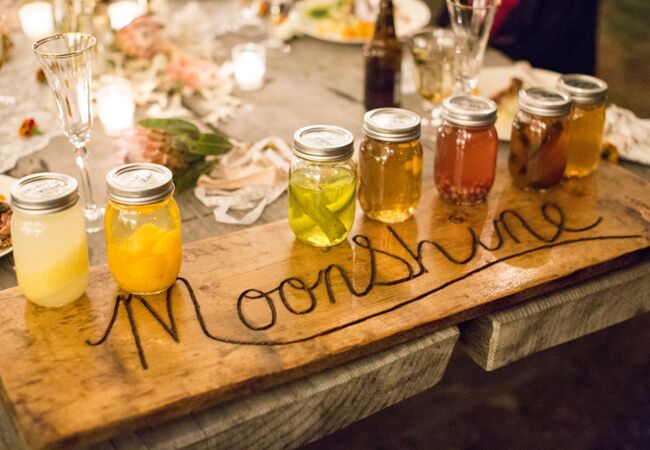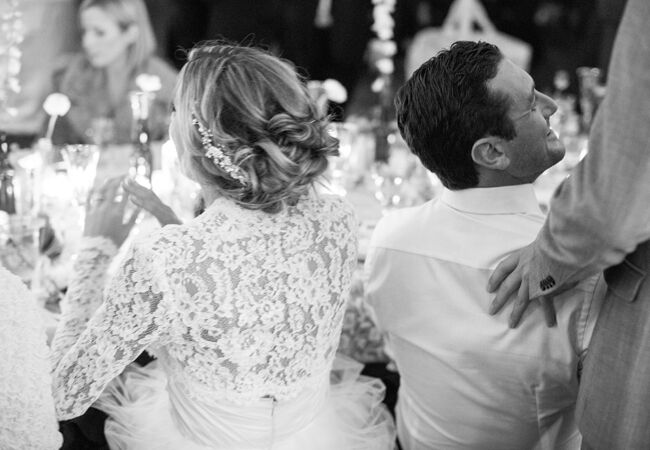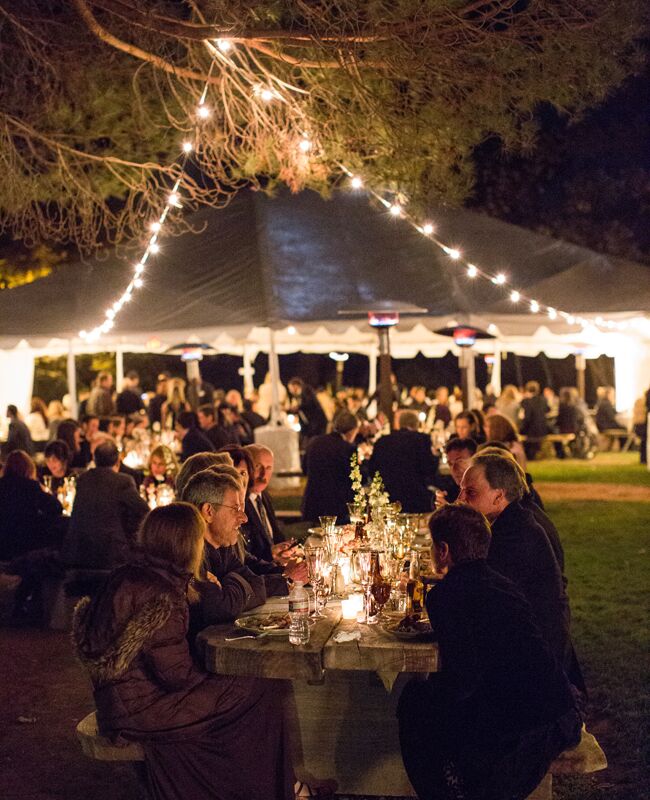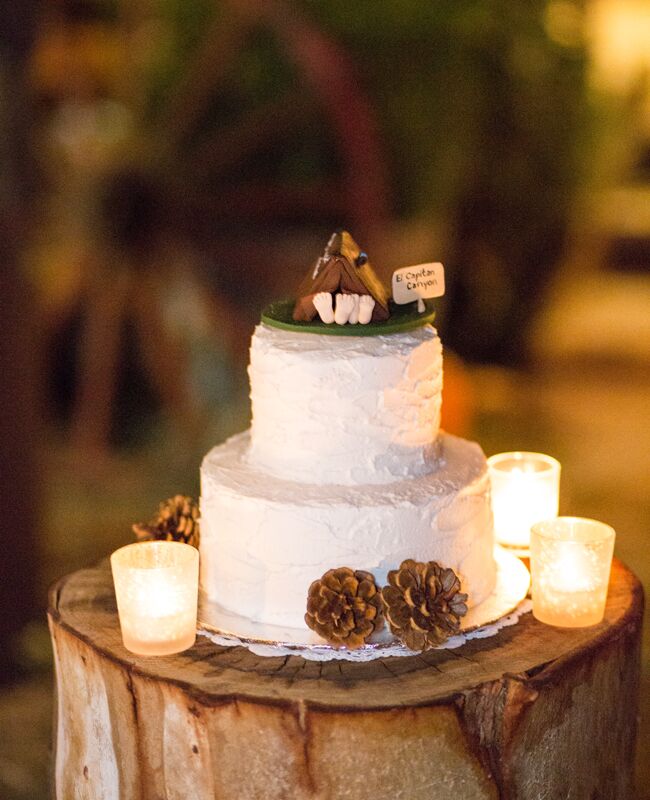 From the album: A Rustic Wedding at El Capitan Canyon in Goleta, California
Want more? Of course you do!
> A Destination Wedding With Tons of Festive Colombian Flair
> This Chateau Wedding in France Channels the Victorian Era…And We Love It