Wedding Cake Isn't the Only Tiered Dessert You Can Serve at Your Reception
No matter how you slice it, guests will love these non-cake tiered desserts.
by Carrie Anton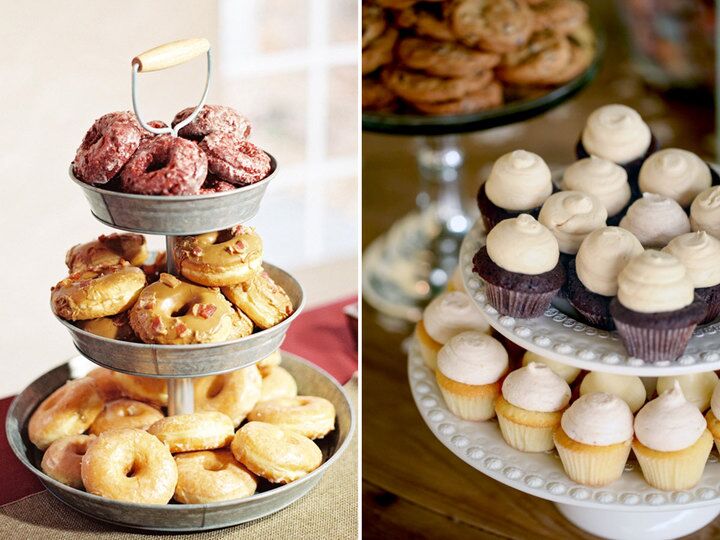 Matoli Keely Photography; A Plus L Photo
If you love the look of towering tiers but want to serve something other than wedding cake at your reception, we've rounded up these treats that can be the eye-catching tiered display of your dessert table.
1. Cute Cupcakes
Top a pillar of mini cupcakes with a bride and groom cake you can still cut for photos and save for your first wedding anniversary.
2. French Flair
Pile up colorful Parisian confections to make a magnificent macaron display.
3. Dessert Hors d'Oeuvres
For another cute takes on the childhood treat, display shooters of flavored milk and straws with a chocolate-chip cookie garnish.
4. Berry Sweet

Want florals on your tiered confection? Add roses to a tree of chocolate-dipped strawberries for a very pretty pairing.
5. Snap, Crackle, Pop
Marshmallow, puffed rice cereal and food coloring come together to form a vibrant showstopper even your littlest guests will love.