5 Ways to Elevate Your Registry Experience
Here's how to make the most of this gift-tastic opportunity.​
by Kelley Rowland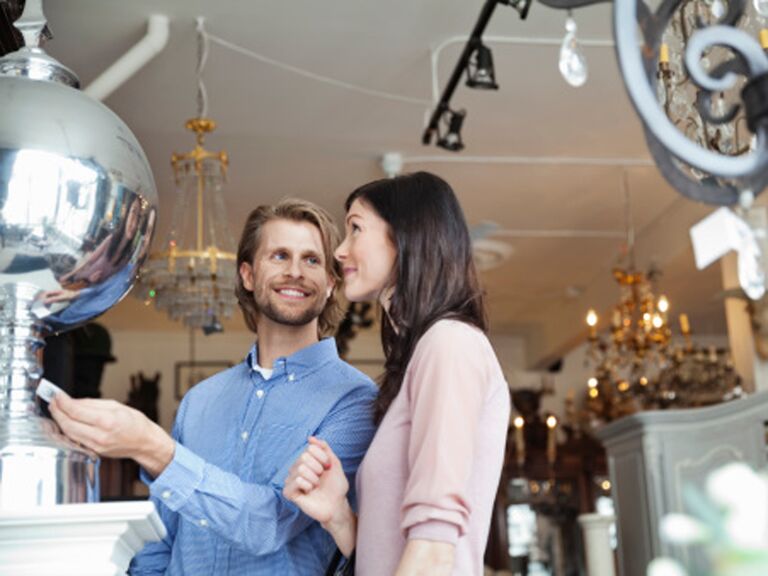 How many times in your life do you get the chance to not only ask for but receive a bunch of amazing gifts? Exactly. Read on for five tips that'll take your experience to a whole other level.
1. Think Outside the Box (Stores)
Sure, the big-box stores like Target and Bed Bath & Beyond have most everything you'll ever need or want, and many specialty retailers offer registries too. But if there's a local boutique you absolutely love, it's worth reaching out to see if registering there, in addition to one of the big stores, is an option. Chances are they'd love to help you out—and it's a good deal for them too.
2. Keep Your Lifestyle in Mind
Of course you should register for that sweet set of pots and pans you've always wanted, but there's no rule that says you have to stick to the basics for your registry—especially if you already have most of them. Think beyond the salad spinner: Are there any hobbies of yours that could benefit from some new gear? If you're big campers, put a tent on your list, or if you're all about owning the latest tech items, ask for some smart home products. Remember: This is your registry, so don't be afraid to make it personal to you and your fiance.
3. Streamline Your Registry
Most couples sign up for an average of three registries, but thankfully the days of juggling multiple lists from multiple retailers are long gone. With The Knot All-in-One Registry, you can sign up with your favorite stores and manage them in a single list that shows every gift, organized by retailer. Just add the link to your wedding website and your guests will have easy access to your registry too.
4. Head In-Store for Free Perks
Sure, registering online is super-easy, but don't rule out making the trip to brick-and-mortar stores, which may offer perks like parties or a free gift. (And even if you've already started your registry online, you can keep adding to your list in-store.) We rounded up our favorite retailers that throw in-store registry events, so go have some fun with your fiance, sip on free drinks and get advice from store experts.
5. Spy on Your Friends' Lists
Chances are you've got friends and family members who recently got hitched. If so, it's worth snooping on their registries—you could learn a lot. Check to see if there are any items you hadn't even thought of or certain gifts that no one seems to buy. It's also a good idea to ask your friends for personal reviews of any products you might be considering stealing for your own list.