6 Tips to Get Better Sleep as a Couple
Unfortunately, we can't help you with snoring.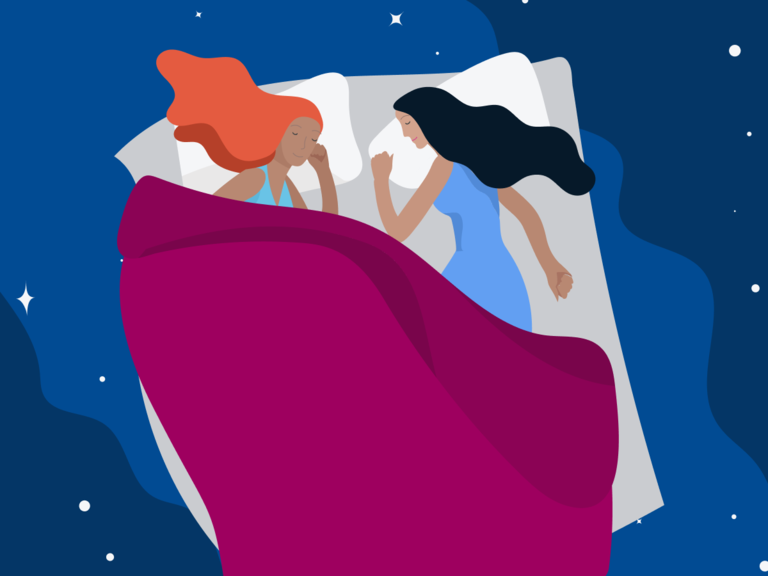 Custom Design: Anahi Garza-Runfola; Illustrations: Shutterstock
Snoring. Bed-hogging. Stealing blankets. Sometimes trying to get your beauty rest next to your partner is, uh, not so restful. In fact, a Better Sleep Council survey reported 26 percent of couples say they sleep better alone. But getting a good night's sleep is so important to our overall health, both mental and physical. So how do you share a bed when you have different sleep styles and preferences? Follow the tips below to set up a space that'll help you sleep better, together.