10 Daisy Yellow Wedding Finds (Spluge vs. Save!)
by Simone Hill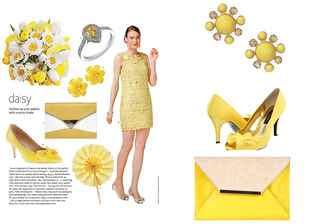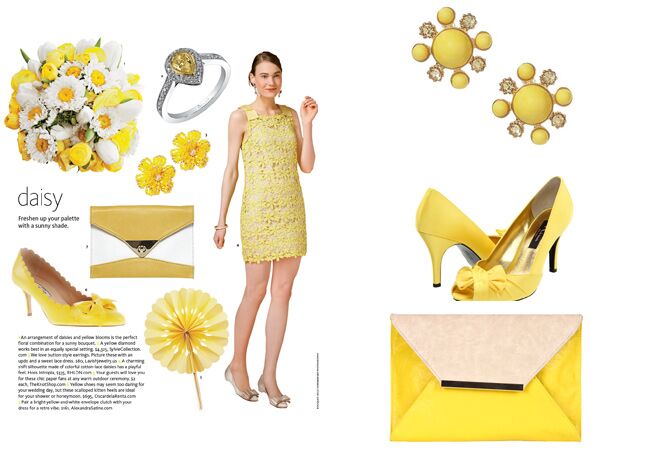 Daisy yellow wedding details are hot this summer. We're talking anything from a pair of dainty yellow pumps to a pair of sparkly earrings and even a yellow bouquet full of bright orchids or roses. And, while we all wish we had a couple thousand dollars to spare on splurging for the wedding, the truth is that you can almost always find something similar for less. Here, 10 of our favorite wedding finds — all in a bright and sunny hue!
The Perfect Pair Of Floral Earrings
> Our favorite accessory ideas from real weddings
Cute Shoes For A Pop Of Color Beneath Your Dress
> Our favorite bridal shoes from real weddings
A Killer Clutch (Big Enough For Your Phone and Gloss)
> What to put in your day-of bag
A Stunning Bridal Bouquet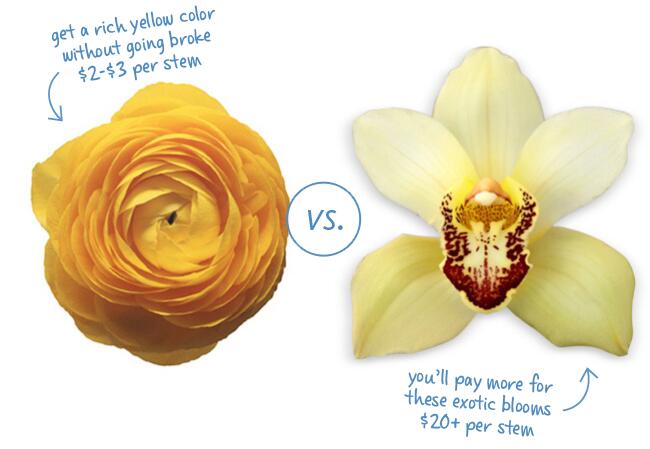 > Our all-time favorite wedding bouquets
Short Wearable Bridesmaid Dresses
> Our favorite bridesmaid dress ideas from real weddings
Want more? Of course you do!
> Color palette we love: Aqua, peach and yellow