Toilet Paper Wedding Dress Winner!
by Amanda Black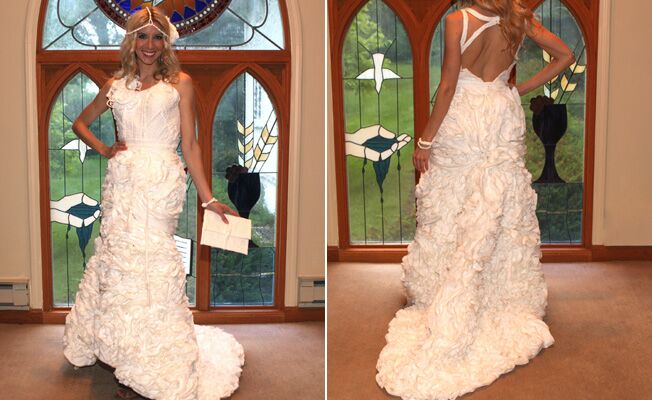 photo by
Photos: Cheap-Chic-Weddings.com
While not all of us can afford to part with thousands of dollars for a high-end wedding gown, others resort to more…thrifty ways of dressing for their wedding day.
Enter: The Eight Annual Toilet Paper Wedding Dress Contest. Grand Prize winner, Susan Brennan, 26, took home $2,012 for her dress this year. The aspiring artist and designer from Michigan actually won last year as well! If she keeps this up, she'll have a closet full of TP creations.
Brennan used 10 rolls of Charmin with hot glue, packing tape and even a needle and thread to craft her frothy low-back wedding dress. She also made a headpiece and little clutch.
> Looking for budget-friendly dress options?