12 Affordable Honeymoon Destinations for Every Couple
Don't ditch your honeymoon plans just to save some money.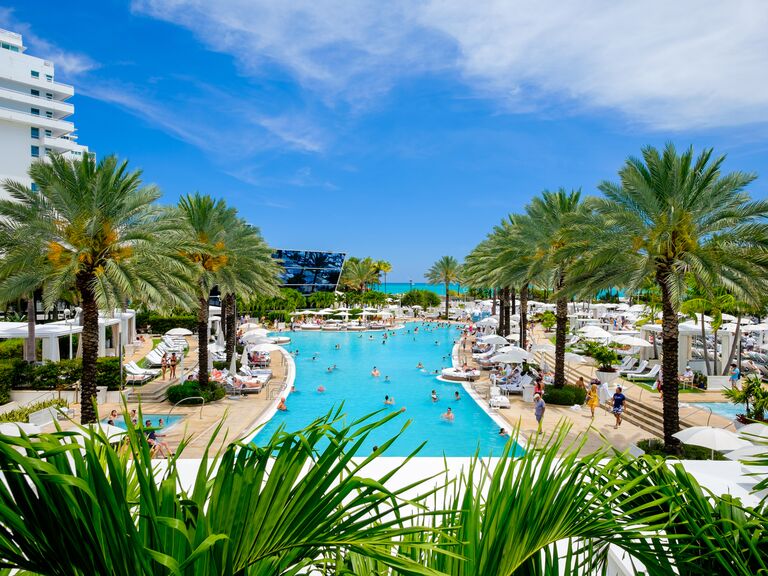 Fotoluminate LLC / Shutterstock
A once-in-a-lifetime getaway, the honeymoon is an opportunity for newlyweds to relax and connect after months of wedding planning. If done right, you can still experience the best honeymoon in paradise as you kick off your marriage in solitude. Similar to saving money for a cost-effective wedding, an affordable and budget-friendly honeymoon is totally doable. Start by picking one of these 12 cheap honeymoon destinations for your trip.
1. Florida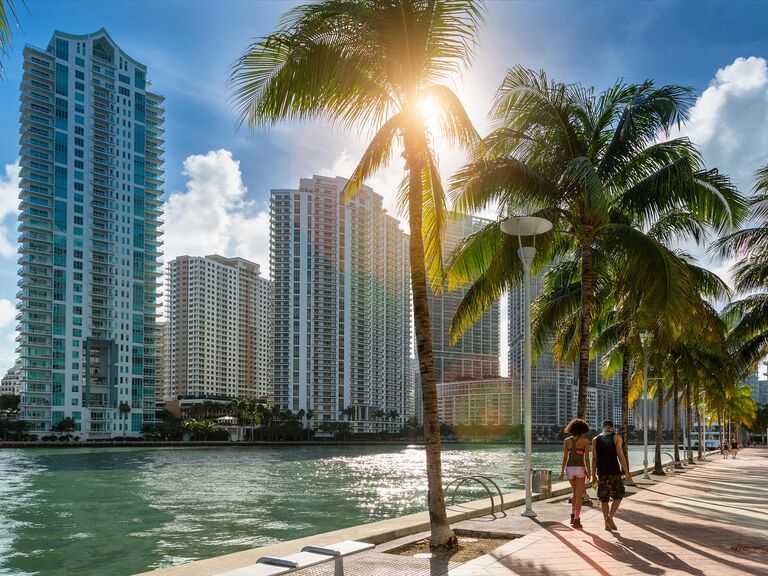 The Sunshine State may not seem to be the first honeymoon destination that comes to mind, but Florida is home to some of the most beautiful beaches in the US (right up there with Hawaii). While you may want to avoid a honeymoon during Spring Break, there are plenty of lovely beach towns and idyllic white sand spots for honeymooners in Florida. Look to Miami and the Florida Keys to start. You can often find affordable flights into Miami or Fort Lauderdale. From there, you can either rent a car or hop on a cruise. For extra savings, choose to stay right outside of Key West or some of the lesser-known locations.
2. Bali
If you have your heart set on a budget-friendly honeymoon in Asia, consider Bali. While flights and travel to Indonesia will be a large part of the budget, Bali offers plenty of the same experiences as places like the Maldives and Fiji, all for a fraction of the cost. Activities include rainforest hikes to swimming below waterfalls. Plus, you can find a range of accommodation options in Bali, too, from more budget-friendly hotels to world-renowned, luxurious, all-inclusive resorts.
3. Belize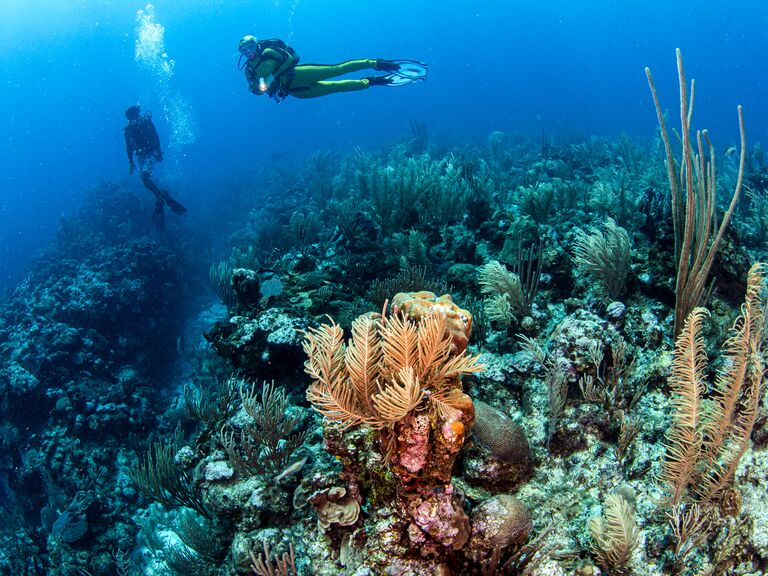 For a Central American honeymoon, try Belize. This little slice of paradise, located just south of Mexico, makes for an ideal destination for adventurous couples. Itinerary options include hikes through rainforests and Mayan ruins (similar to trendy Tulum), along with romantic walks along white-sand beaches. Newlyweds can snorkel through coral reefs and take scuba diving certification lessons. You definitely won't be bored and you can find affordable accommodation options both on the beach and in the jungle.
4. Jamaica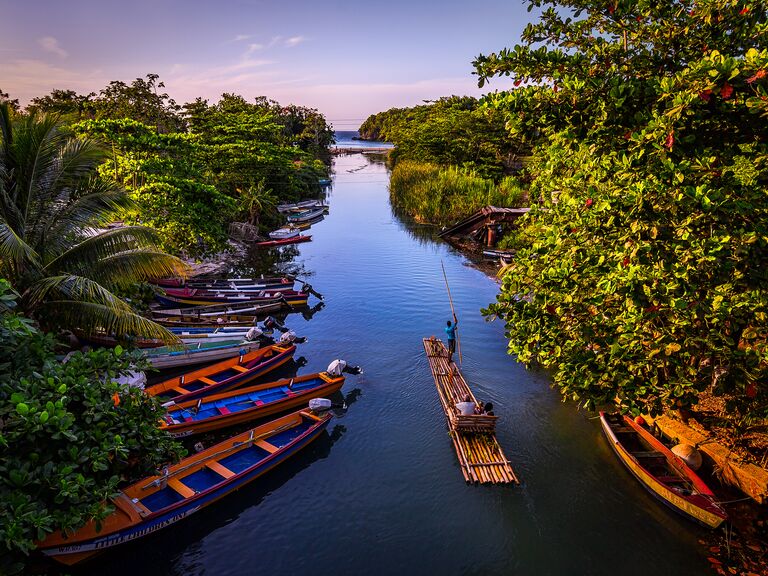 If you're looking for the familiar Caribbean resort-style honeymoon, turn to Jamaica. One of the region's more affordable spots, Jamaica, offers the complete benefits of a beautiful Caribbean island without the hefty price tag that may be found on the British Virgin Islands. The island country is packed with lush jungle and swaying palm trees, while its perimeter features arguably some of the best beaches in the region, making it an ideal and affordable honeymoon destination. You may even find that flights to Jamaica and activities on the island are so affordable that you can splurge on a hotel or an all-inclusive beach resort that's just a little outside your original price range.
5. New Orleans, Louisiana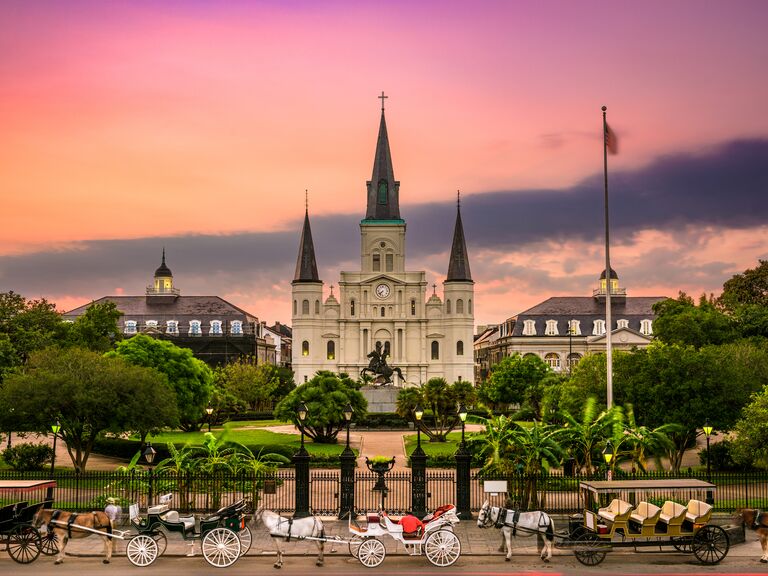 If you're on the hunt for a cheap honeymoon destination packed with rich history and culture, there's no need to leave the USA to fly to Europe. New Orleans is right within reach. With affordable flights and affordable luxury hotels, the city fits the bill as a cheap honeymoon destination. New Orleans is an ideal fit for couples who like a mix of arts and culture alongside a fantastic nightlife scene. Of course, the New Orleans food scene (hello, beignets) certainly doesn't hurt either.
6. Ireland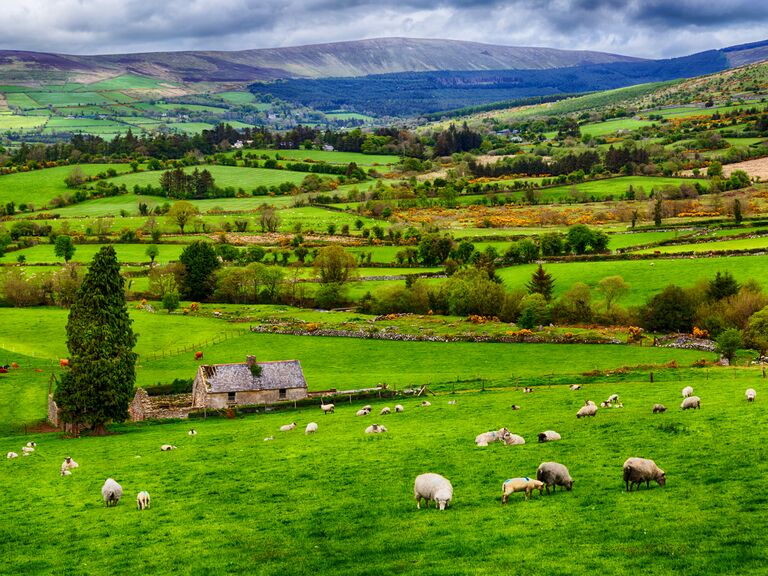 If you can't get the thought of a European honeymoon out of your head, consider Ireland as another possible cheap honeymoon destination. With affordable flights out of the East Coast, an Ireland honeymoon might include a road trip around the island, stops at plenty of castles, and stays in quaint Irish countryside bed and breakfasts. With a little careful planning, it's doable on a budget.
7. Rocky Mountain National Park, Colorado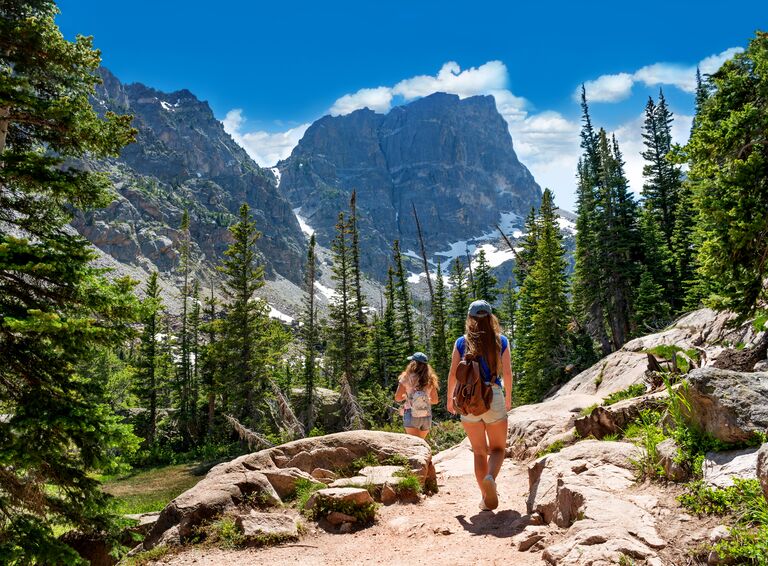 For the couple who loves nothing more than the great outdoors, Rocky Mountain National Park in Colorado offers near-endless ways to play. Honeymooners could turn to hiking trails in the summer or ski slopes during the winter. Stay in a cozy chalet on the mountainside or in a mountain town resort. Whatever you choose, take advantage of lots of affordable outdoor activities within the National Park's confines (hiking, kayaking, biking and simply enjoying bucket list-worthy views among them). Its adorable mountain towns also offer plenty of dining, shopping and entertainment.
8. Thailand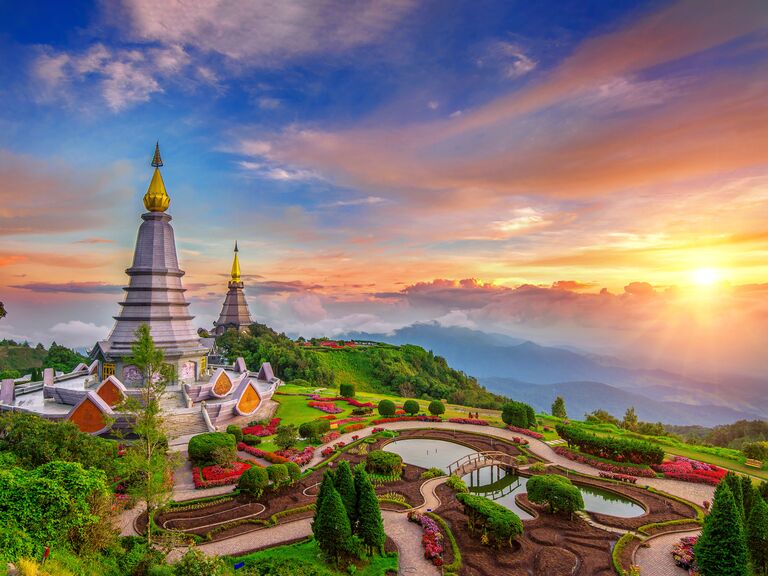 Thailand is another honeymoon destination in Asia that's affordable once you pay for your flights. Whether you stay in bustling Bangkok or you retreat to a lush tropical island like Koh Phi Phi, you can find affordable accommodations all over the country, alongside loads of gorgeous beaches and turquoise waters, breathtaking temples and rainforests bursting with natural beauty.
9. Big Sur, California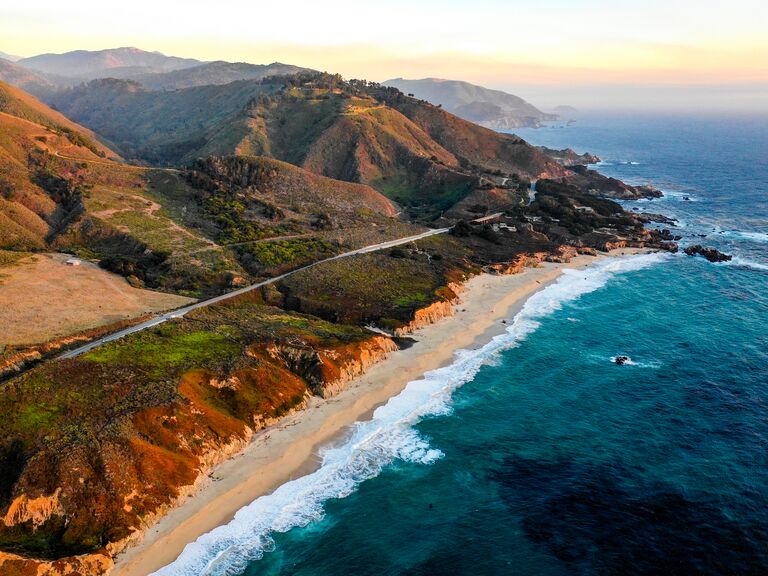 Big Sur is arguably one of California's most beautiful destinations and it's all thanks to the artistic mix of rugged coastline, vibrant blue waters and dense, foggy forests. Explore the small area from a homestay or resort room, whatever your budget allows. The area offers everything from affordable cabins to super luxurious ranch properties, while sustainability efforts and eco-lodging spots are reminiscent of Costa Rica's tourism efforts. Activities are low-cost too: spend your days hiking, picnicking, relaxing the beach, and otherwise exploring the picturesque coastline.
10. Puerto Rico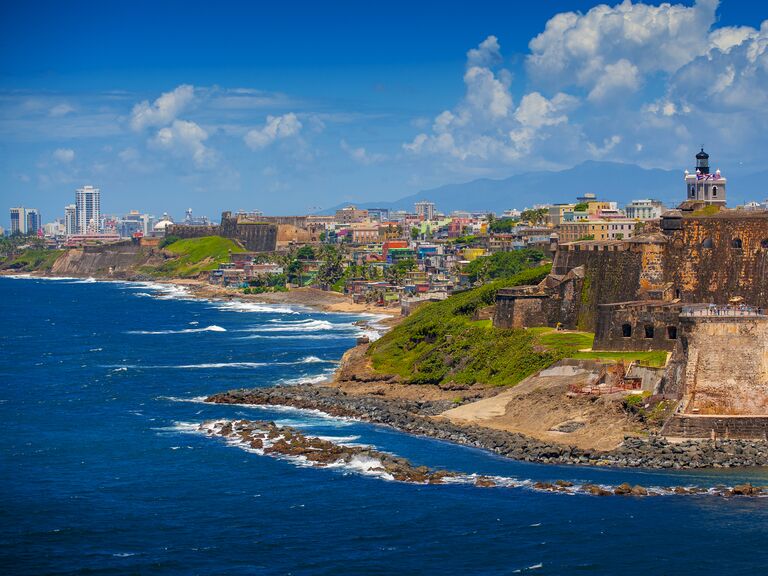 Puerto Rico has many perks, in addition to being affordable. American travelers enjoy the ease of visiting without a passport and the city of San Juan is full of culture. The rainforest is just a short drive away and beaches abound, where couples can kayak, swim and snorkel. Whether you stay at a beachfront hotel or within the city, you'll find affordable rates and equally affordable airfare, in most cases.
11. Portugal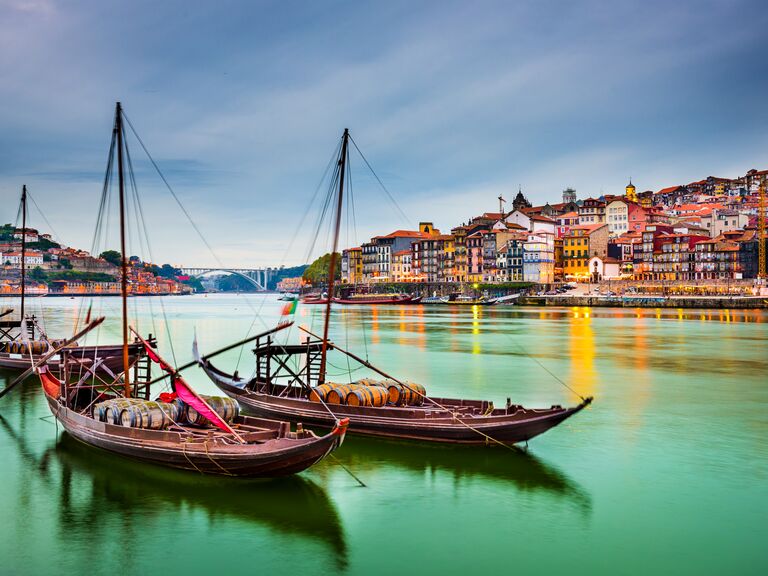 For a cheap, romantic honeymoon in Europe, Portugal makes a dreamy destination for foodie couples. The seafood, the wine, the egg tarts—they all add up to a tantalizing and tasty honeymoon, whether you stick to Lisbon or rent a vehicle and expand your explorations. Increased air service from the US makes your trip even more affordable.
12. A Cruise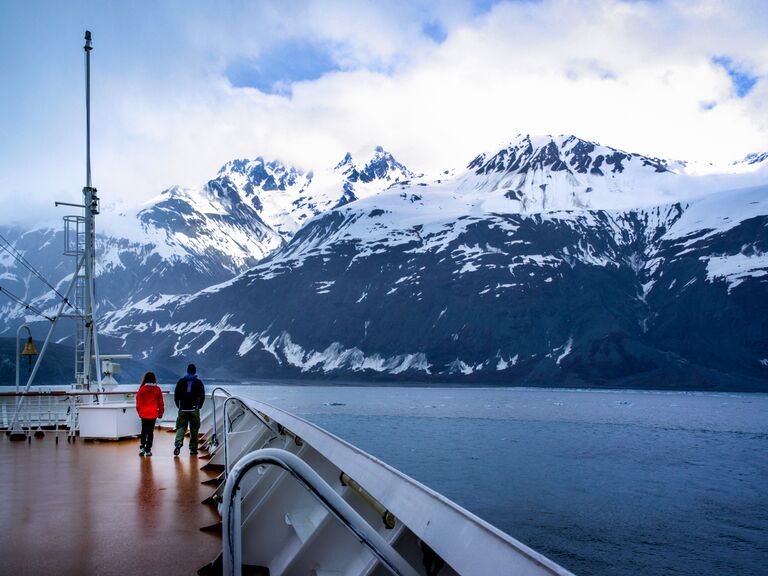 If you're really wanting to get the most of your money during your romantic getaway, why not consider a cruise? Whether you're cruising along the Mediterranean, the Caribbean or even through the Pacific Northwest and up to Alaska, a cruise will often allow you to see the most destinations for often the least amount of money. You can also enjoy many activities at a fraction of the cost at various stops. Along the way, many lines offer snorkeling in the tropics or horseback riding in the Mediterranean. Of course, there's even whale watching in Alaska.