This Is the Number One Honeymoon Destination for 2019
You're gonna want to pack your bags.
by Maggie Seaver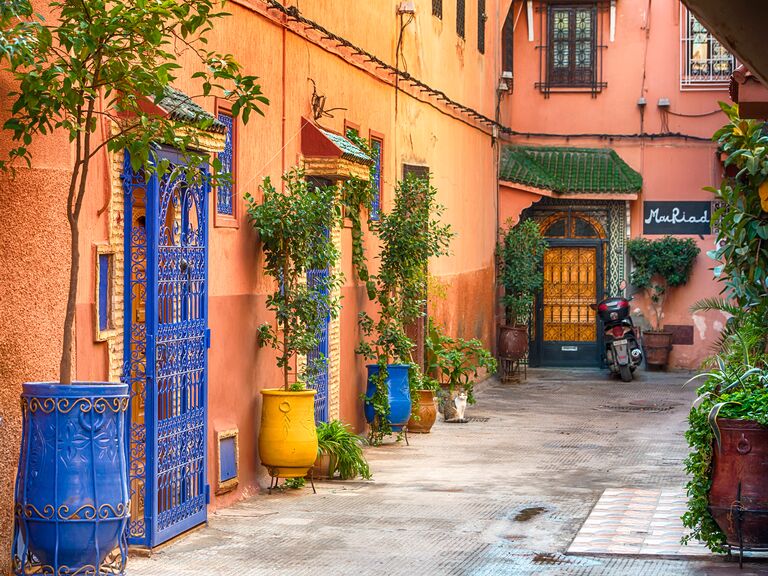 Makenna Entrikin/unsplash
Need a little guidance in the honeymoon department? Since your destination options are literally all over the map, we don't blame you—and we know exactly how to help you narrow it down.
Travel search engine Kayak just launched its annual Travel Hacker guide for 2019. It features the hottest travel trends and locations by category (like number one honeymoon destination), including Kayak's own top picks for 2019.
Coming in hot for Kayak's number one honeymoon destination is Marrakech, Morocco. We don't know what to pin it on—the architecture, the shopping, the culture, the weather, the spas or all of the above—but Morocco's fourth largest city has never been so popular. To make the most of its mild weather and rich film and arts festivals, visit in December, according Kayak.com.
What else is trending around the world? Overall, Mexico City, Bali, Ho Chi Minh in Vietnam and Guadalajara in Mexico have seen the highest surge in general Kayak searches. Tahiti is the reigning queen of beach destinations, followed by Bali and Turks and Caicos. Cartagena, Colombia, is currently the number one bachelor/ette party destination, while Porto, Portugal, was deemed 2019's most Instagrammable trip.
But your honeymoon destination doesn't necessarily need to be trendy—it just needs to be yours. Now that you know the latest travel trends, you can decide what appeals to you. Imagine what your ideal honeymoon might include (hiking, beach time, culture, spa days or a little bit of everything?) then find an escape that checks all your boxes.