Honeymoon Trend: Chic Travel Guides
Curated by artists, chefs and designers, these stylish city guides are a must.
by Nancy Rones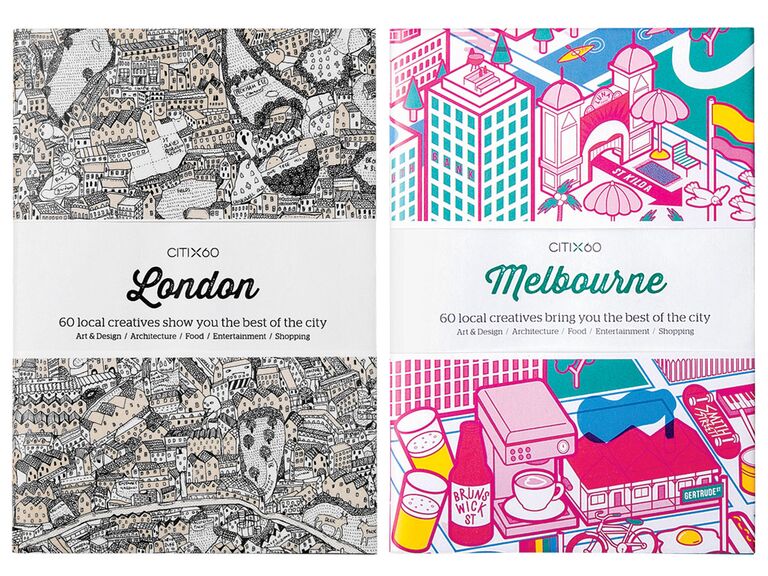 Want to see a city's authentic side? Make a CITIx60 travel guide ($12. Victionary.com) your go-to. There's a book for 21 amazing cities, with San Francisco and Lisbon, Portugal, the latest editions. In each, 60 locals (artists, chefs, designers) reveal their fave boutiques, restaurants, architectural must-sees, cool art spaces and more. Their picks are plotted on a map (or use the QR codes to sync with Google Maps). It beats wading through online reviews, and the covers make them cute travel accessories.