Trend Alert! Crown Cake Toppers — Get The Look
by Simone Hill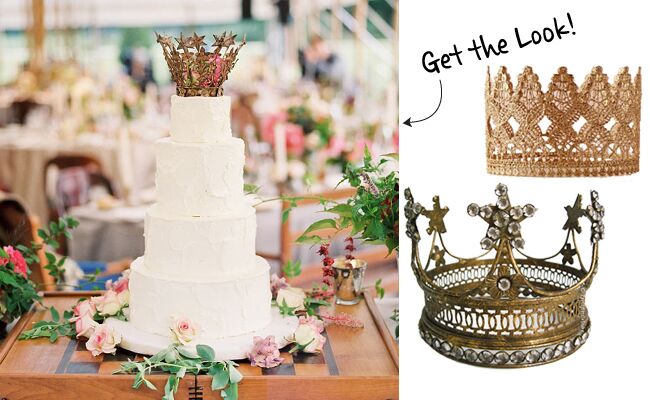 This new alternative to the miniature couple cake topper is worthy of royalty. Antique or lace crown topped cakes are a pretty way to finish off the top tier in an elegant way, whether you fill it with flowers, fruit, or just let it stand alone. We love how this crown cake topper adds a glamorous touch to the simple buttercream cake pictured below. Steal the look for your wedding and shop some of our favorite crown cake toppers!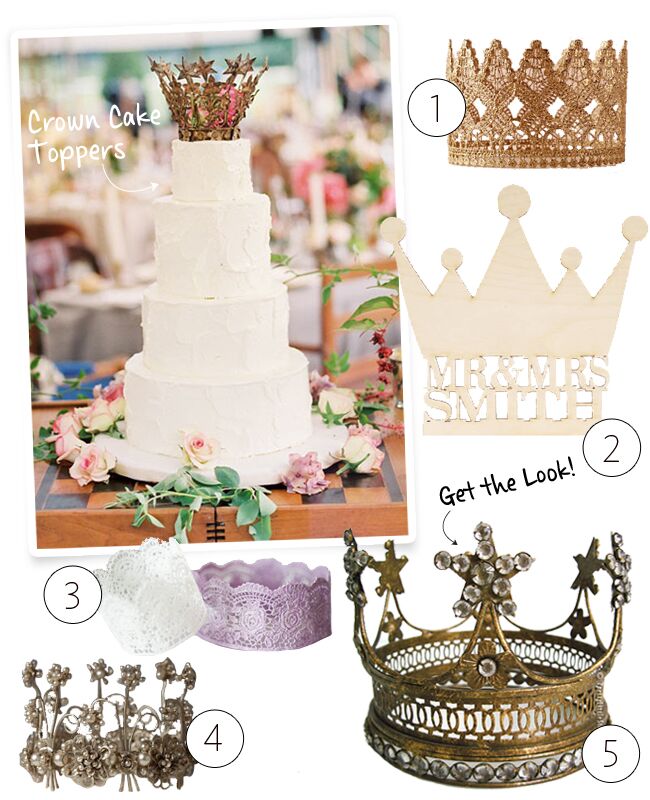 1. Gold Crowned Cake Topper, BHLDN.com, $38
2. Personalized Wooden Crown Cake Topper, Etsy.com, $5
3. Lace Crown, Etsy.com, $12
4. Daddy Long Legs Cake Crown, ParisTiaras.com, $625
5. French Star Drape Crown, Ebay.com, $47
Want more? Of course you do!
> Apparently animal cake toppers are a thing
> 9 DIY cake toppers you can make in an hour