Trend Report! The Hottest Bridesmaid Dresses For 2014
by Jennie Ma
This season's styles for maids are anything but "bridesmaid-y." Designers showcased options that anyone would want to wear, and not just for a wedding. From a dark and light color spectrum to dainty lace and short styles, there are so many stylish choices for your wedding party. Check out the latest trends below your bridesmaids are bound to love!
Dark Hues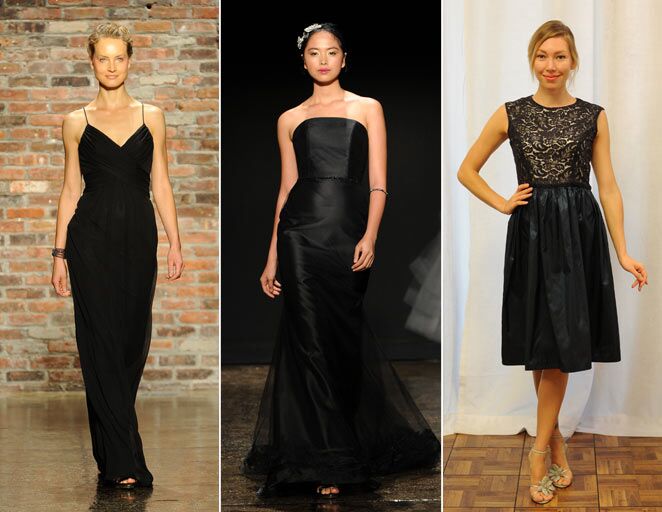 photo by
Photos by MCV Photo, Kurt Wilberding
Black makes a sultry statement this season, done in lace, short styles, and long gowns from Occasions, Lazaro Noir, and Lauren Gabrielson. The best part about this hue: Your maids really can wear it again.
Lots of Lace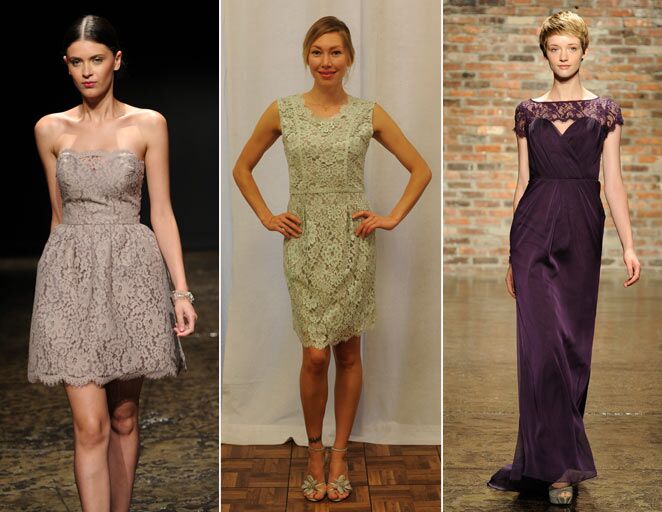 photo by
Lazaro Noir, Lauren Gabrielson, Occasions
Several designers are giving lace a place of honor including styles from Lazaro Noir, Lauren Gabrielson, and Occasions. Whether in muted tones or full color, used all over or as an accent, the fabrication is a feminine and dainty choice.
New Neutrals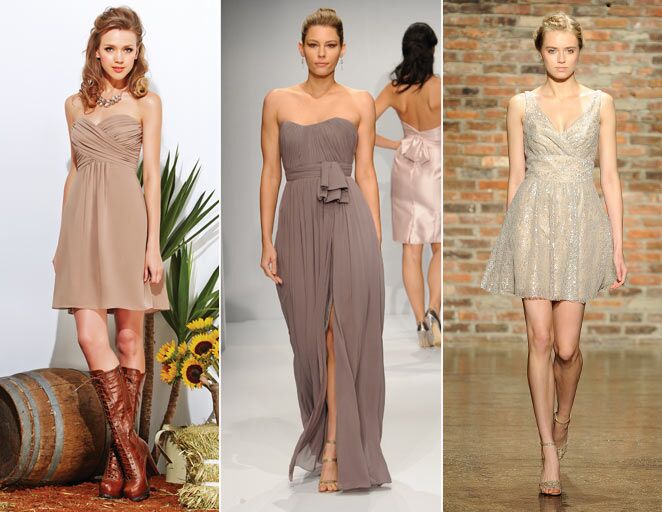 photo by
Photos by Kurt Wilberding
Shades of taupe soften things up this season. The hue is seen in saturated varieties, flesh-toned versions, and even lace in styles from Jasmine, Watters, and Alvina Valenta. This earthy color might just be the hottest new hue for Spring, plus, it's flattering on many different complexions.
Short & Flirty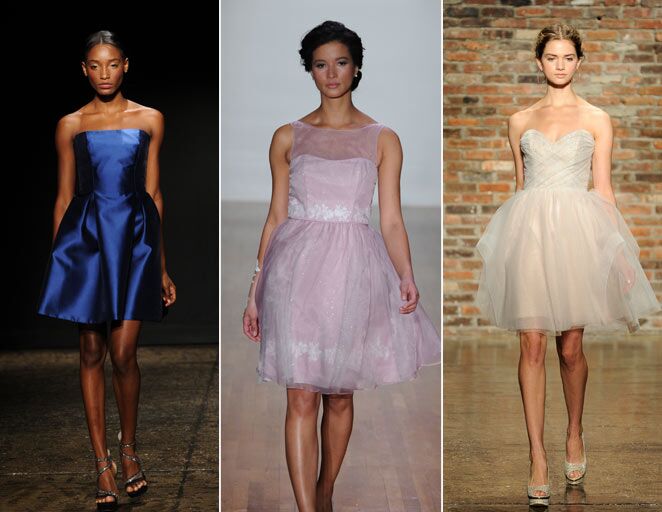 photo by
Lazaro Noir, Alfred Angelo, Alvina Valenta
Gowns certainly have their time and place, but shorter styles with full skirts bring on the party. These sweet versions from Lazaro Noir, Alfred Angelo, and Alvina Valenta can go formal or casual, evening or daytime.
Peplums Aplenty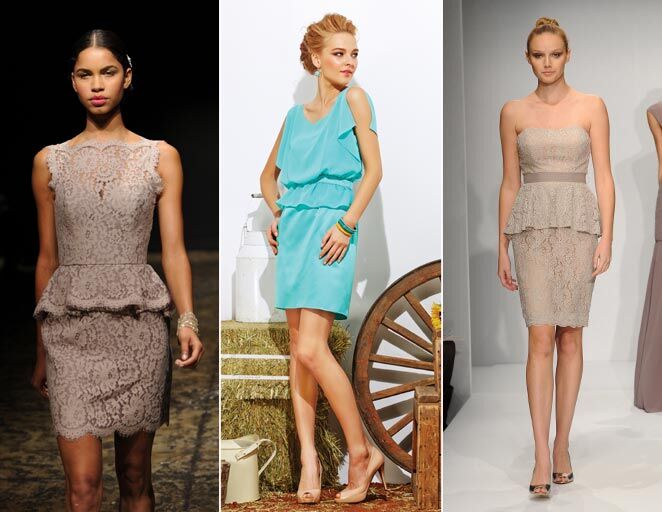 photo by
Lazaro Noir, Jasmine, Watters
This trendy silhouette has been all the rage for some time, and it looks like it's not going anywhere. The nice thing about this look is it's very wearable. Some of our favorites include these from Lazaro Noir, Jasmine, and Watters.
Want to see more dresses from bridal fashion week?
> View the hottest new bridal gown trends!
> Check out the latest collection from Amsale!