How Do I Avoid Tripping Over My Ball Gown?
by the knot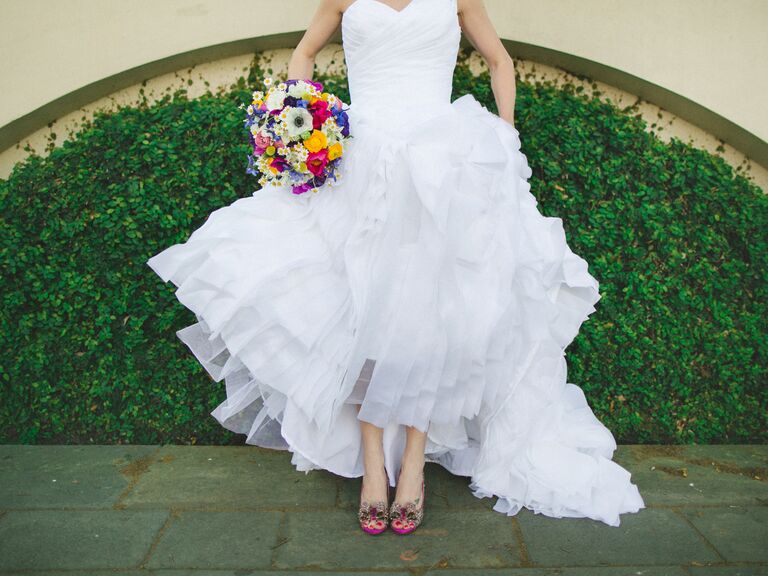 Q:
My wedding dress is a ball gown, and while I love the dramatic silhouette, I'm worried about walking around and dancing in it. How do I avoid tripping over a full skirt?
A:
Don't worry about tripping! "Although a ball gown has a full silhouette, it shouldn't be excessively long—the front of the skirt should just brush the top of your toes," says Terry Hall, fashion director of Kleinfeld Bridal. If you're worried about tripping over your train, have your seamstress add a bustle during alterations. A bustle will gather your skirt and bring your train up to the length of your gown to make walking, dancing and using the restroom much easier. According to Hall, one of the biggest challenges with ball gowns is what he calls "over-crinolizing," or adding too much crinolin to the skirt. "While the biggest, most dramatic option can be tempting, adding too much crinoline can make the gown heavy, hot and even scratchy," Hall says. "Instead, opt for softer fabric like tulle and fewer layers for a silhouette that's more comfortable and has more movement to it."