Trunk Show Shopping Tips from Trudys Brides
by Jennie Ma
Now that you're on the dress hunt, you'll need to know about trunk shows. Trunk shows are when designers go on the road with their entire collection and visit salons across the nation. This means that instead of just seeing a couple of gowns from the designers you love you can try on everything from their newest line! Maggie Sottero just debuted their gorgeous Fall 2013 collection at Trudys Brides and we sat down with the owner of the salon, Steven Blechman, to get the dish on what you need to know before your next trunk show.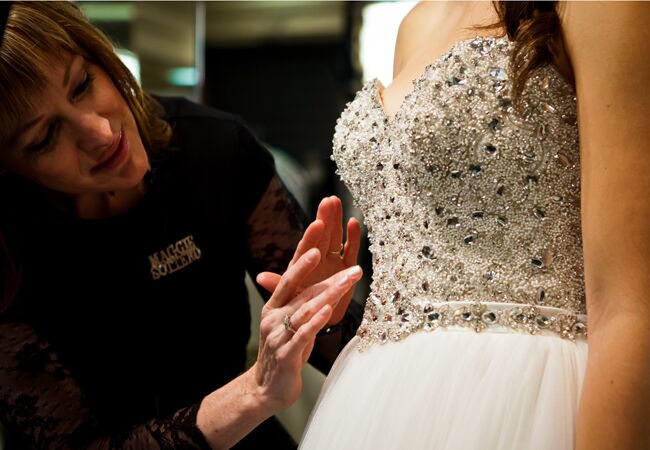 photo by
Photo by Abel Soria Photography
1. Sometimes a designer or a member of the design team will be at their trunk show so it's a great opportunity for a bride to actually get fitted and receive personal styling advice directly from the designer. Find out if the designer will be coming to the show and don't be afraid to ask them for advice or find out the inspiration behind the dress you love. Usually if you end up buying a dress at the trunk show the designer will autograph a picture or illustration, which is a pretty special momento to keep from your dress shopping experience.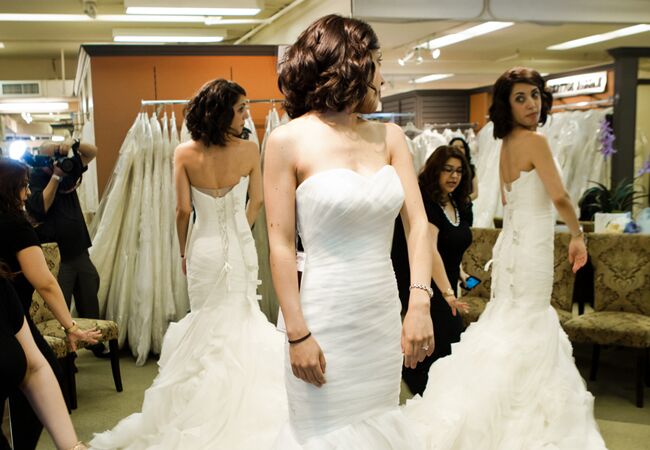 photo by
Photo by Abel Soria Photography
2. If you are lucky enough to attend a debut, or advance showing, that means you'll be able to preview and try on the newest season of gowns months before they are officially released to bridal salons across the US. This exciting event gives you a first look at the newest trends and fresh style concepts, so you'll truly be the first to shop for that dress!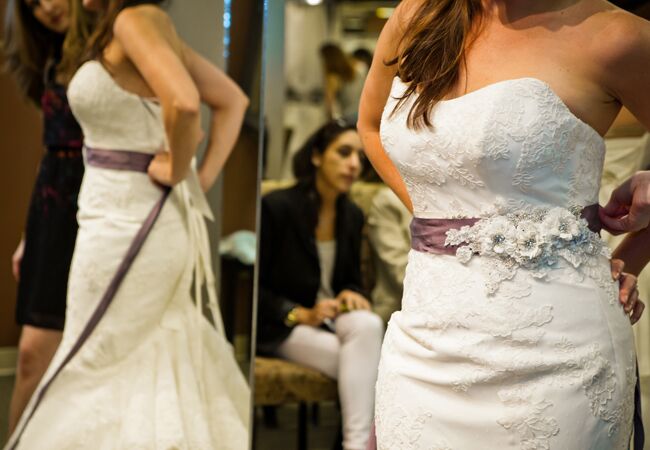 photo by
Photo by Abel Soria Photography
3. Come in ready to explore! While it's great to have an idea of what you're looking for, let the pros make some recommendations for you. You may be surprised when you've found your dream dress was a style you never would have imagined.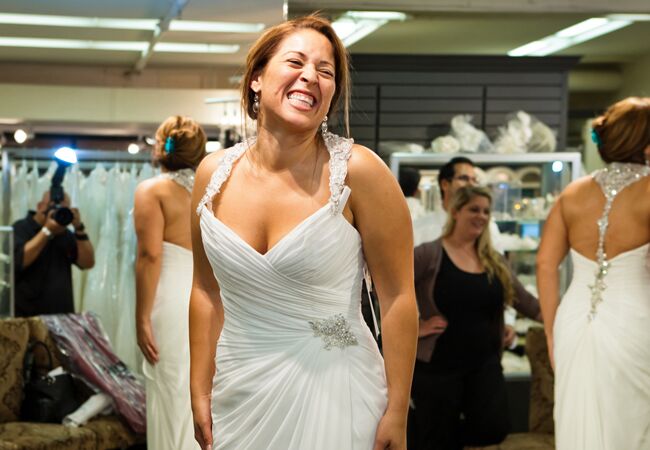 photo by
Photo by Abel Soria Photography
4. Take advantage of the great relationships between your favorite designer and the salon. Trunk shows usually mean priority deliveries of gown orders to that salon. And if custom changes are needed usually a designer will offer a reduced fee, or no extra charge during a trunk show event. Who doesn't like the sound of that!
> Find the trunk shows coming to your town!
> Search for gowns in stores now!
> Find a wedding dress salon near you!