UCLA Football Player Proposes, Teammates Go Crazy
by Simone Hill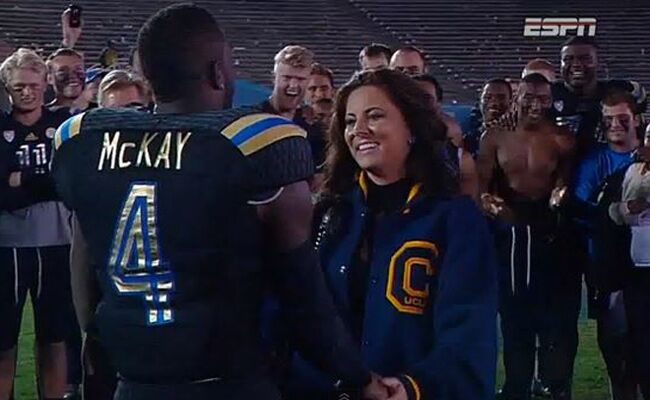 After a win against the Washington Huskies, UCLA football player Stan McKay proposed to his girlfriend on the field and his teammates reaction was epic. ESPN cameras caught the whole thing on camera! No matter who you root for, you'll get caught up in the excitement of this enthusiastic proposal too!
…and here's the GIF version!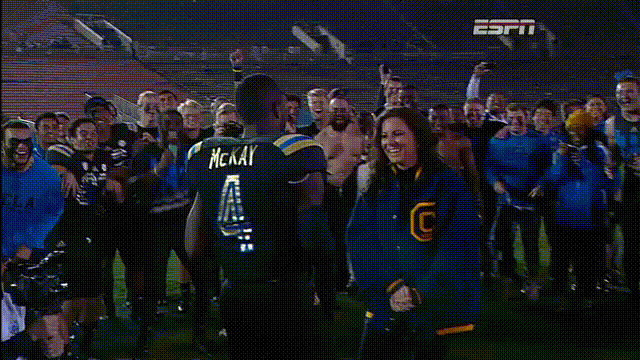 Want more? Of course you do!
> A flash mob proposal with 99 red balloons (literally!)
> A proposal inside a shark tank