7 Unexpected Reception Centerpieces
If you want to swap your blooms for something more unexpected, we've got a few ideas for you.
Fruit-Filled Vases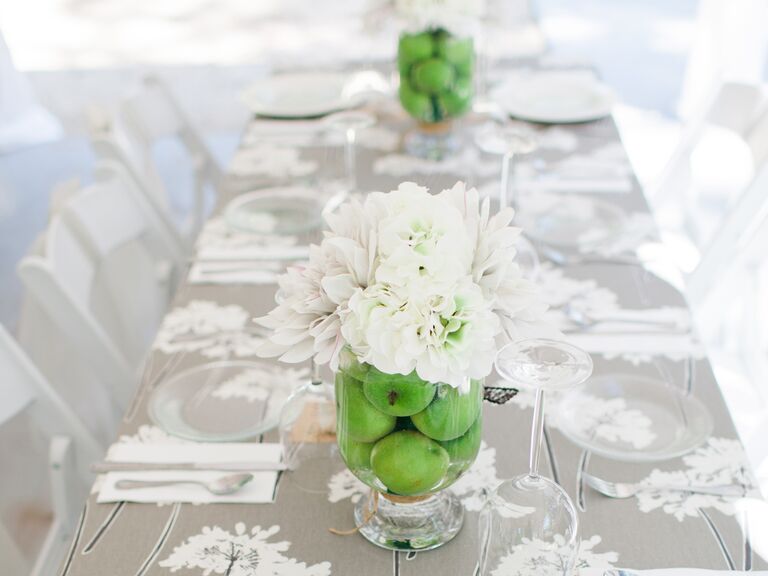 Nothing says summer or fall quite like a crate of oranges or a wooden bucket of apples. Why not put the flavors of the season at the center of your wedding reception decor? Stroll through the farmers' market for seasonal inspiration and talk to your florist about how they can supplement your florals.
From A Natural Green and White Wedding at a Private Residence in South Haven, Michigan
Beer Growler and Hops
If you're lost for inspiration, look to your venue to spark some ideas. Getting married at a vineyard? Wine bottles or cork arrangements fit in perfectly. What about a brewery wedding? Old fashioned beer growlers with dried hops and wheat get the job done.
From A Whimsical, Beer-Inspired Wedding at Anheuser-Busch Budweiser Brewery in St. Louis, Missouri
Paper Hot Air Balloons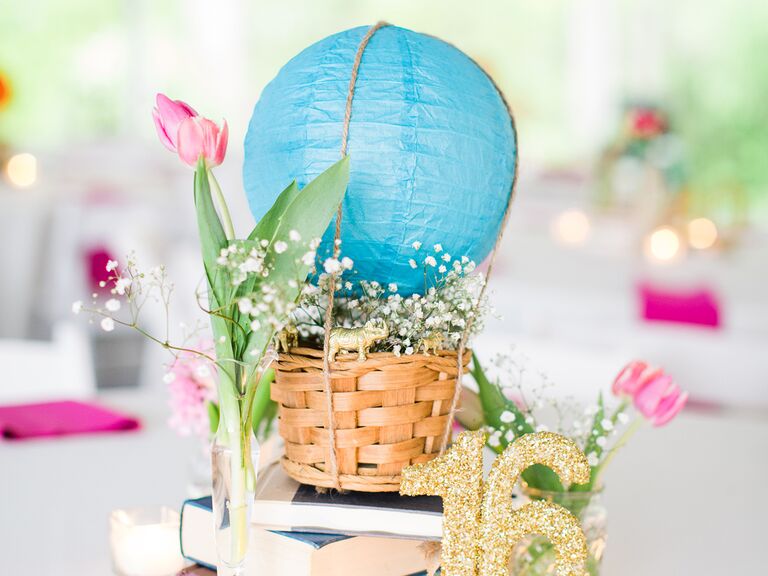 Are you the resident DIYer in your group of friends? Then these hot air balloon-inspired centerpieces should be a piece of cake for you. And how cute are they for a wanderlust-themed outdoor wedding? A few stems of spring blooms pulls the whole look together.
​From A Colorful, DIY Wedding at the Barn at Valhalla in Chapel Hill, North Carolina
Tabletop Structures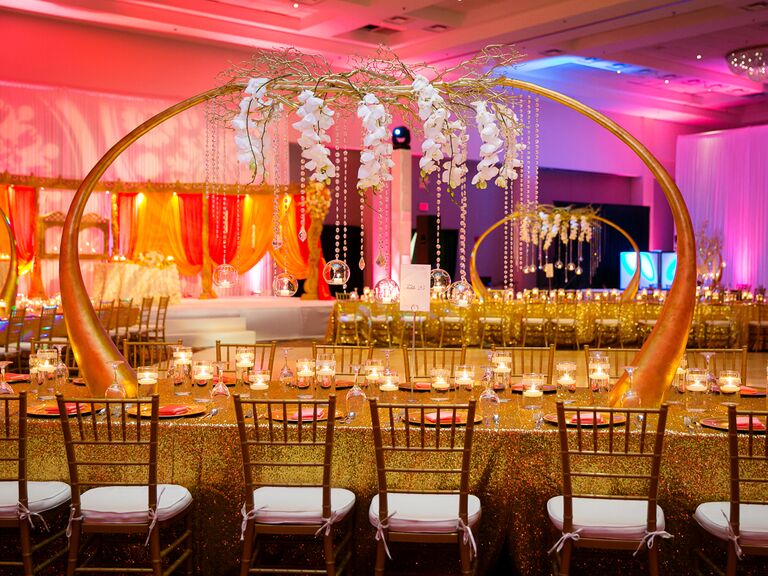 If you really want to make a statement, give your guests a total surprise element on the reception tables, like these golden arches that are designed to look like tusks. With something this stunning, you really don't need any florals (but a few arrangements here or there don't hurt!).
From A Colorful Indian Wedding With A Modern Twist at Pueblo Convention Center in Pueblo, Colorado
Paper Airplanes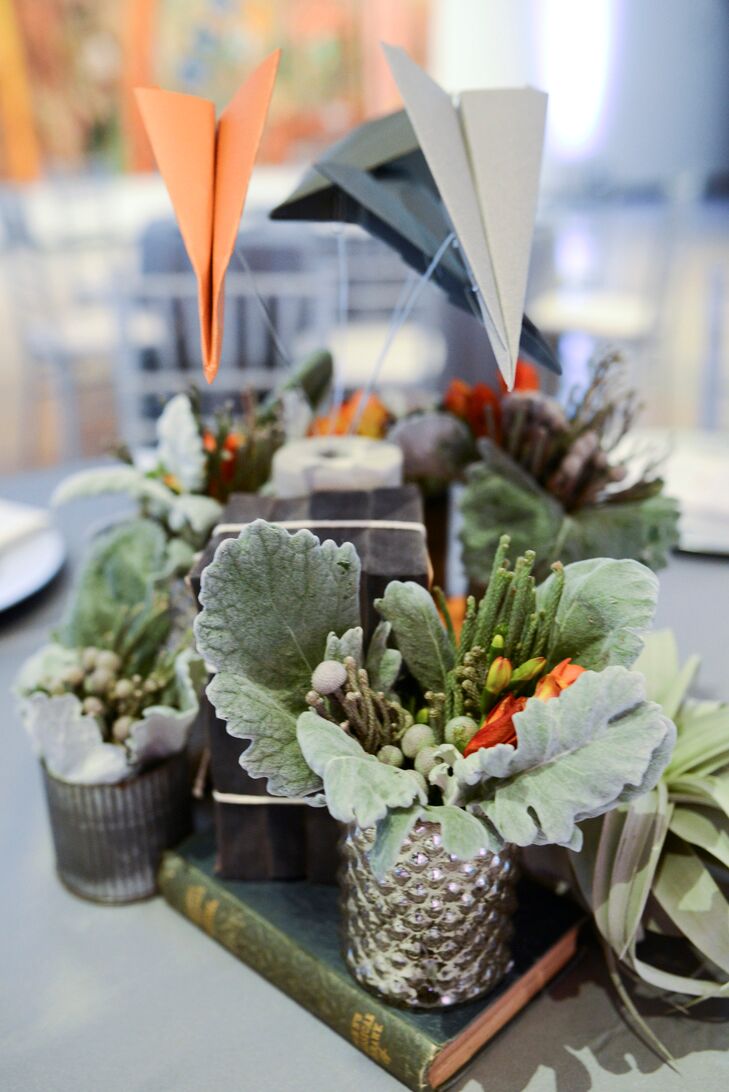 Hobbies or passion projects are a great area to explore when it comes to centerpieces. Maybe you love reading and your partner is studying up for a pilot's license. Or, maybe your first date was coordinated by tossing around a couple paper airplanes in college--either way, we're totally on board with some old school paper airplane accents.
From A Quirky, Modern Wedding at Phoenix Art Museum in Phoenix, Arizona
Elevated Arrangements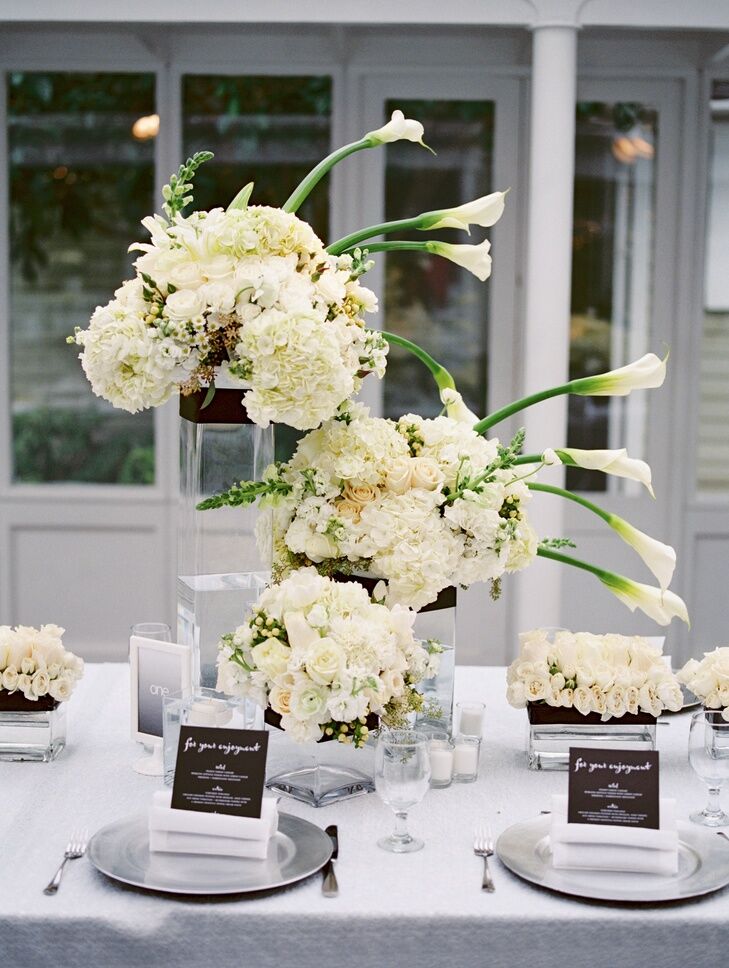 Okay so this one is kind of cheating on our end, because obviously there are flowers here, but the idea of using acrylic platforms to elevate different arrangements and create a landscape of different flower levels is totally eye-catching.
​From A Gardens of Bammel Lane Wedding in Houston, Texas
Manzanita Branches with Candles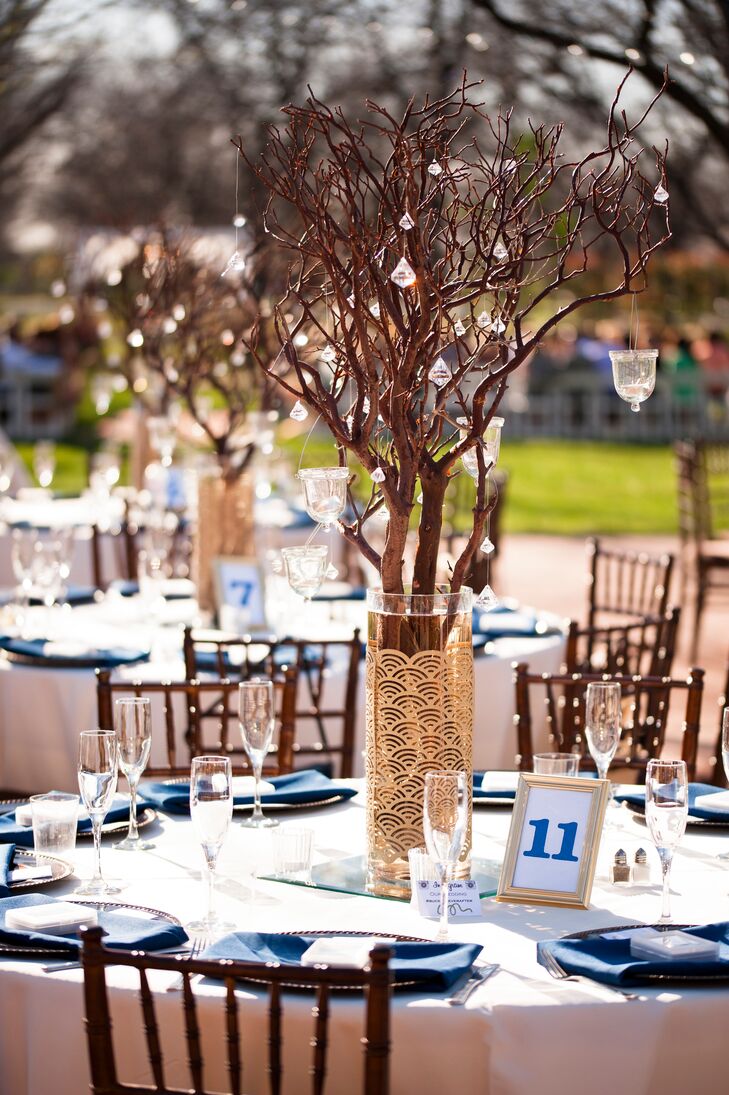 For a natural look, go for bare manzanita branches in tall hurricane vases. Adorn the branches with a few details that dress them up, like dangling crystals or candles.
From A Navy, Gold and Pink Wedding at Venue at the Grove in Phoenix, Arizona