Unique Bridesmaid Gifts the Whole Squad Will Love
Skip the matchy-matchy gifts and give each bridesmaid something unique she'll love.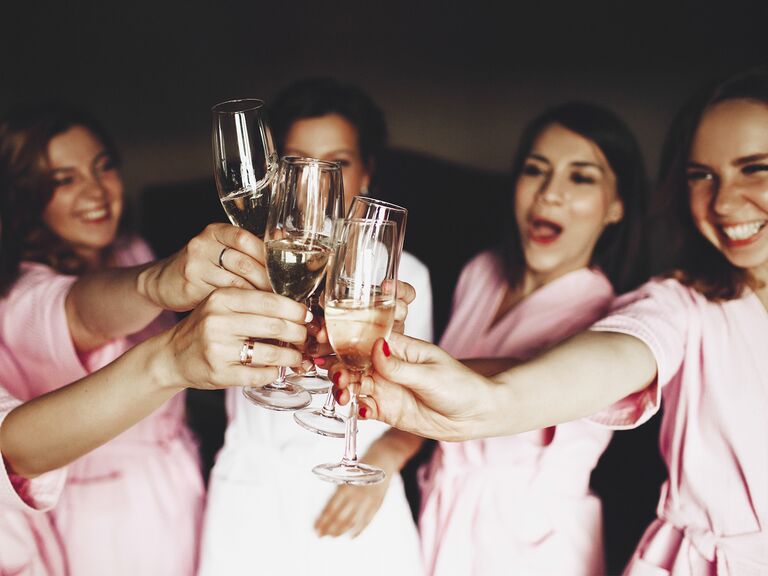 Shutterstock

We have included third party products to help you navigate and enjoy life's biggest moments. Purchases made through links on this page may earn us a commission.
Even if they're wearing matching dresses, you know each of your bridesmaids is totally unique—and that's why you love them. So instead of saying thank you with identical bridal party gifts, consider giving each a unique bridesmaid gift that speaks straight to her. Whether it's a piece of jewelry she'll wear day after day, a personalized accessory or a sweet little something only you two would understand, show each woman in your bridal party how well you know her with standout gifts that reflect her character. Below, creative ideas for unique bridesmaid gifts to suit every personality.
For Your Most Fun Friend
She's silly, fun and unabashedly unpretentious. This is the bridesmaid who's embraced her quirks and become the life of the party. For the whimsical woman, look for lighthearted gifts to match her spirit.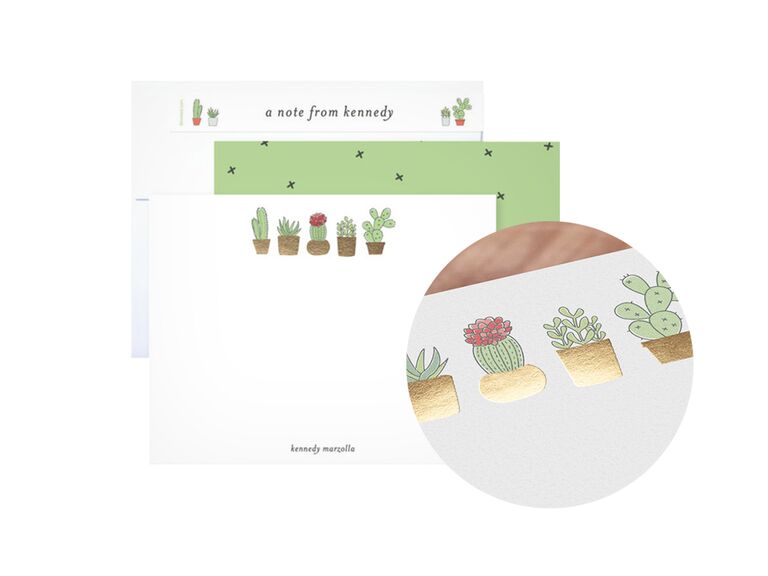 Quirky Stationery
Letterpress monograms are not her style—but personalized gold foil stationery featuring a row of super-cute cacti? That'll do.
Minted Cactus fig. 2 stationery, from $49, Minted.com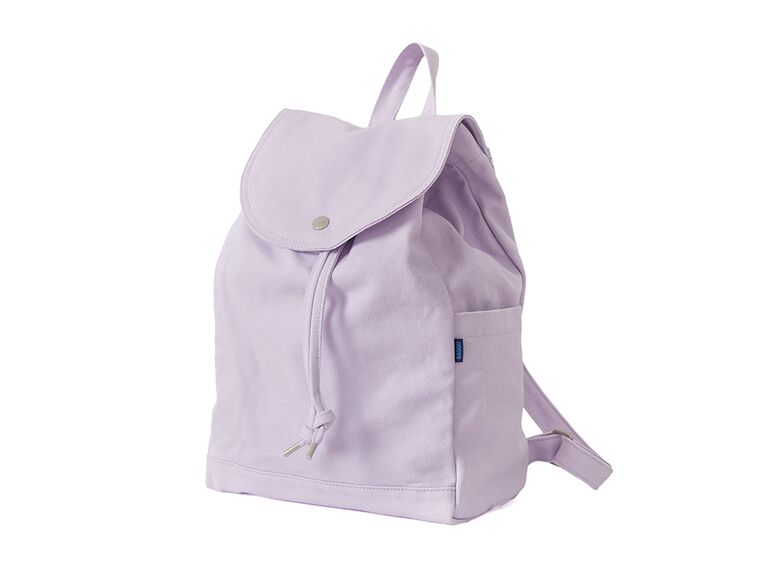 Classy Backpack
This lightweight canvas drawstring backpack is the perfect size for work or travel, and in spring-like lilac, it's not too serious.
Baggu backpack, $42, Baggu.com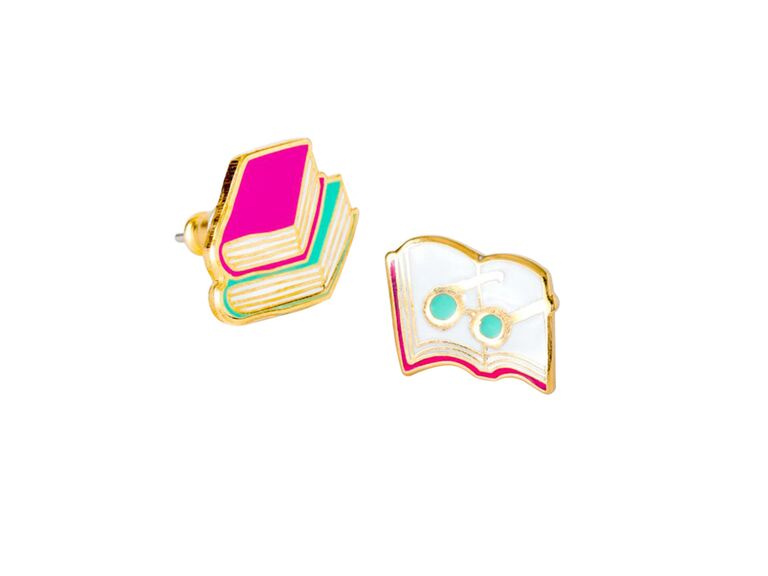 Geek-Chic Earrings
If she's a grown-up nerd, these mismatched earrings will speak to her literary side. Discreet and teeny, wearing them will feel like an inside joke between the two of you.
Yellow Owl Workshop earrings, $20, YellowOwlWorkshop.com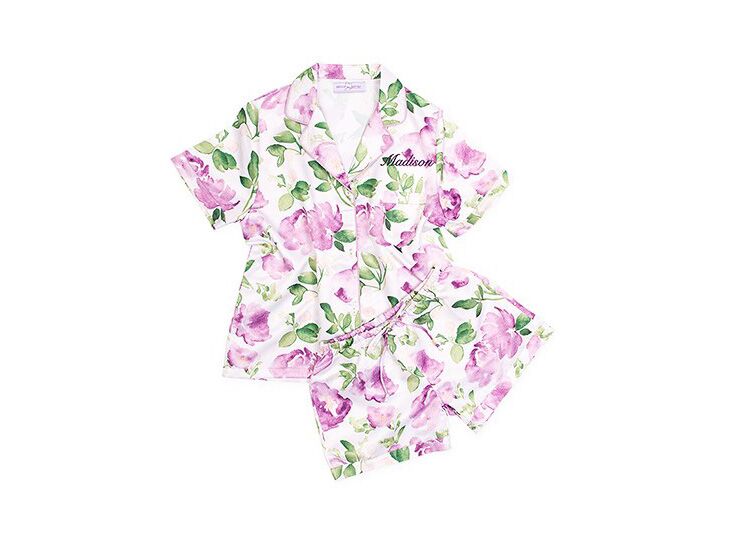 Cheerful Pajamas
Silky, personalized PJs are her ideal outfit for lounging on weekend mornings (or while getting ready for your wedding), and the colorful lavender print will bring a smile to her face.
The Knot Shop personalized satin pajama set, $50, WeddingShop.TheKnot.com
For Your Energetic Friend
She's awake at dawn, needs no coffee, and is always up for a walk around the block—or a hike up a mountain. This woman has an inner glow and her energy fills the room. For this bridesmaid, choose a gift that complements her vibrant personality.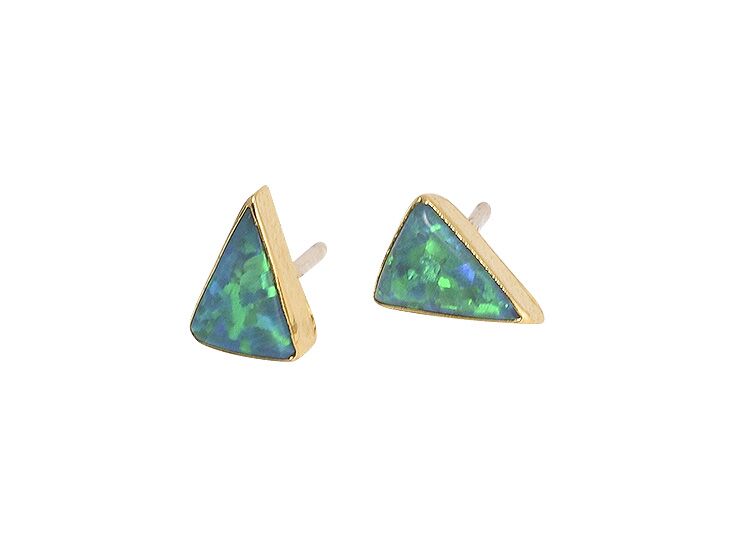 Versatile Studs
Small but mighty, these iridescent opal studs transition from work to play, and the stones are reputed to have healing properties too.
Erica Weiner Golden Isosceles studs, $70, EricaWeiner.com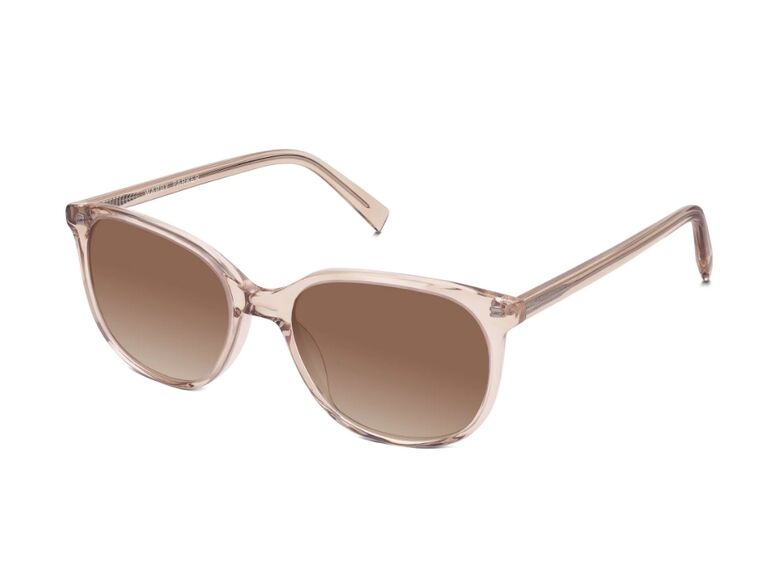 Statement Sunglasses
Clear pink sunnies add an unexpected touch to her look at the beach or on her daily commute.
Warby Parker Laurel sunglasses, $95, WarbyParker.com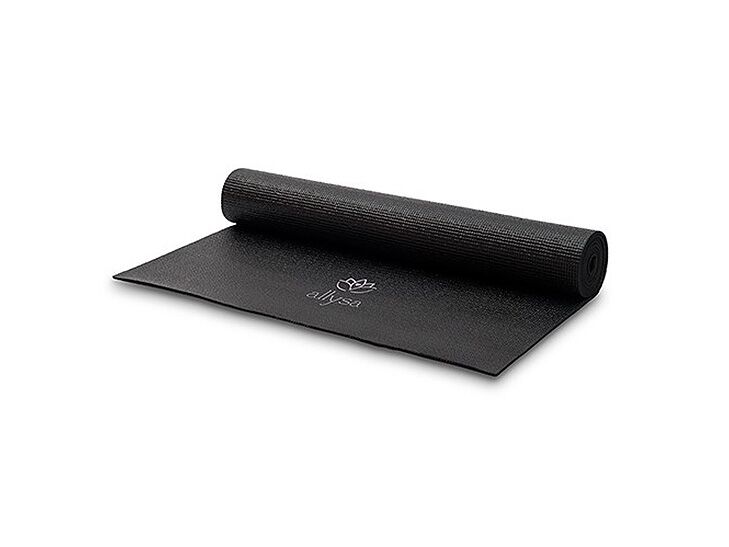 Personalized Yoga Mat
She'll be happy to tote this customized mat—engraved with her name and a dainty lotus blossom—to her next vinyasa class.
The Knot Shop custom no-slip yoga mat, $20, WeddingShop.TheKnot.com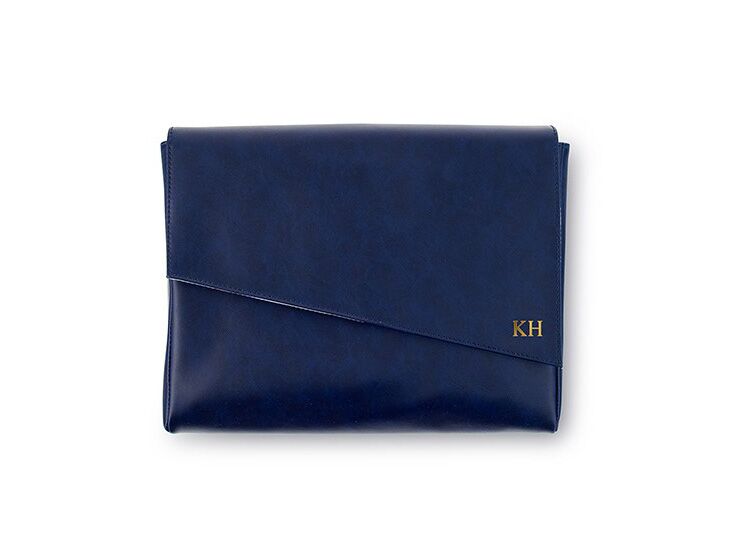 Structured Clutch
Whether she uses it to hold her tablet or as her go-to bag for happy hour, this handy fold-over pouch in pink or navy is both simple and sophisticated.
The Knot Shop faux leather clutch, $23, WeddingShop.TheKnot.com
For Your Free-Spirited Friend
Most likely to be caught planning a big community event or packing for her next trip, this friend always has her own ideas—and they're never what you're expecting. She's an unstoppable woman with the perfect mix of confidence and wanderlust that inspires you to think outside the box.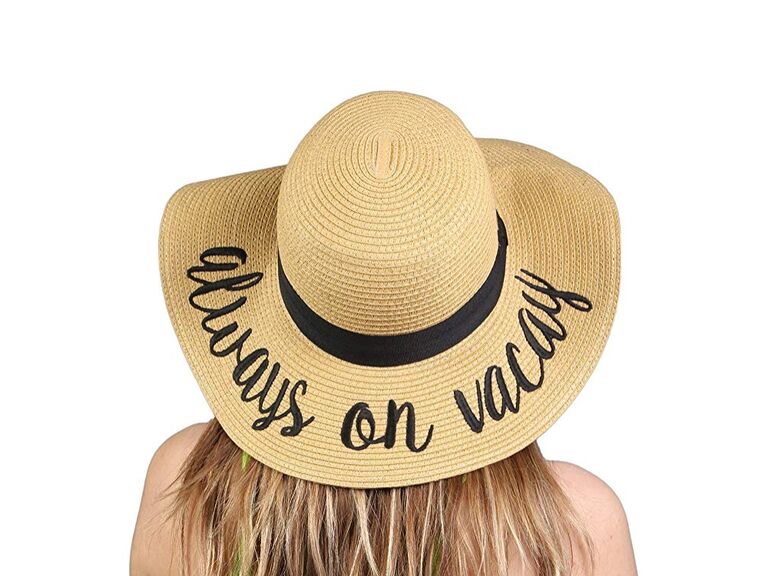 Cheeky Sun Hat
This statement-making straw hat works equally well as a topper to a little black dress as it does above cutoff jeans at a music festival. Plus, it features her life motto.
Funky Junque cursive embroidered floppy sun hat, $20, Amazon.com
Travel-Inspired Notebook
No dreamer would be caught without a journal. This notebook speaks to her sense of wanderlust, and is the perfect size to easily slip into a purse or backpack.
Minted Bon Voyage notebook, from $16, Minted.com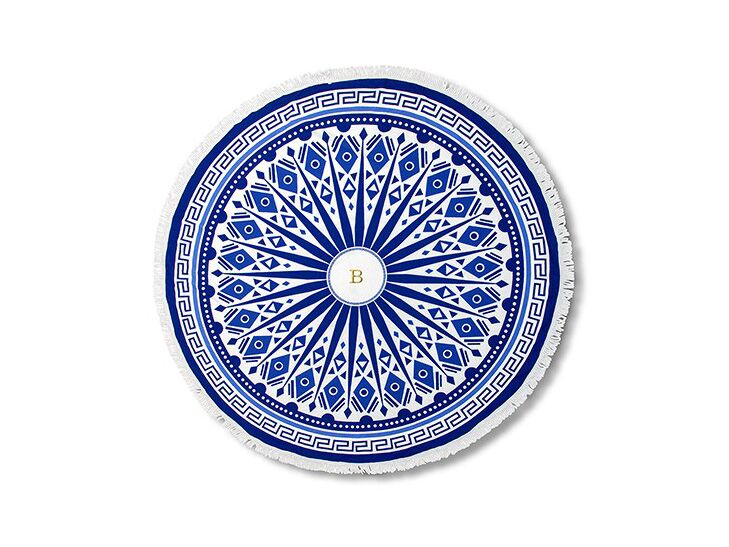 Global Beach Towel
When her travels take her somewhere surrounded by sea and sunshine, she'll love having this tribal print towel to sprawl out on the sand.
The Knot Shop round beach towel, $20, WeddingShop.TheKnot.com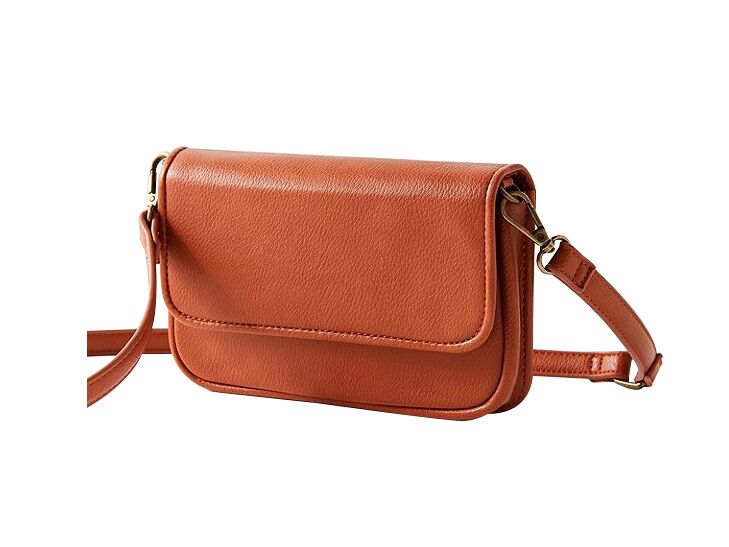 Wear-Everywhere Purse
Sized just right for a wallet, passport and shades, this belt bag can be worn around the waist or as an over-the-shoulder purse.
Urban Outfitters Cara belt bag, $39, UrbanOutfitters.com
For Your Big-Hearted Friend
She's the first to call on your birthday or to show up on your doorstep with rosé after you've had a bad day. This natural charmer has a smile that fills a room and a heart to match, and her kindness draws in forever friends. Show her your love with a gift as thoughtful (and sentimental) as she is.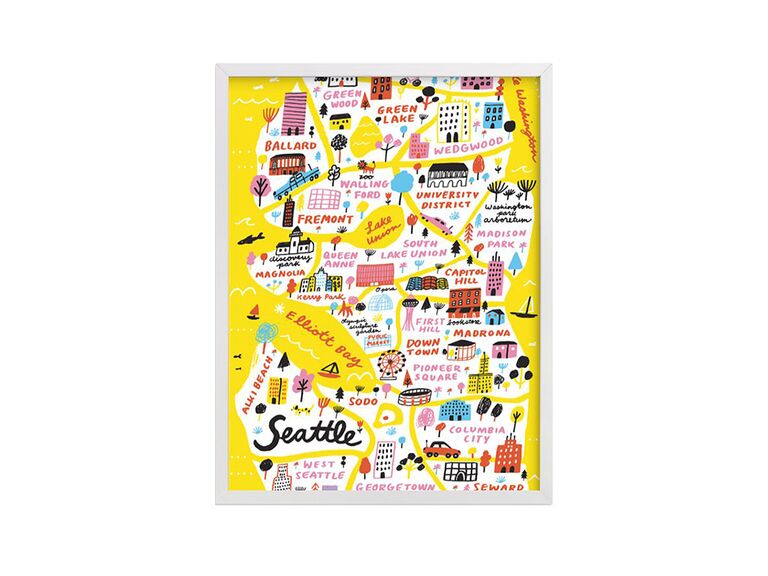 Map Artwork
This'll get her feeling sentimental: a print of the town where you became roomies or best friends, way before your partner came along.
Minted I Love Seattle print, from $21, Minted.com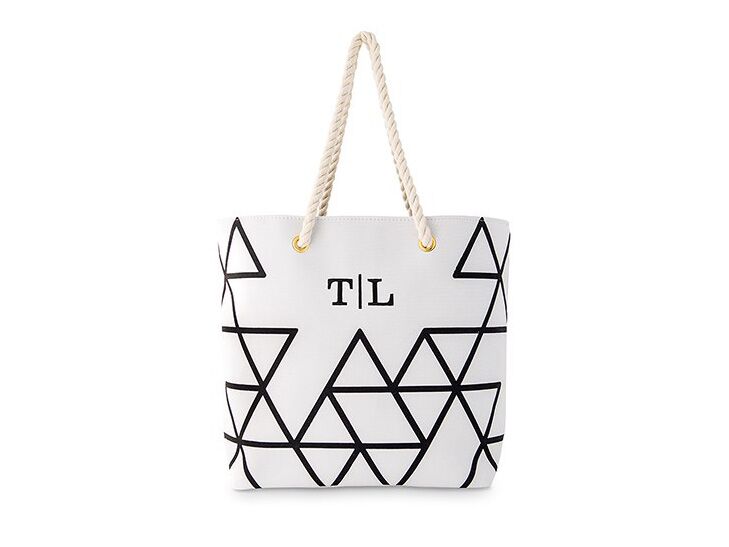 A Handy Tote
Your friend can tote all her daily essentials (plus a bottle of wine for a friend in need) in this generously-sized bag that's both cute and practical.
The Knot Shop geo prism cotton tote, $25, WeddingShop.TheKnot.com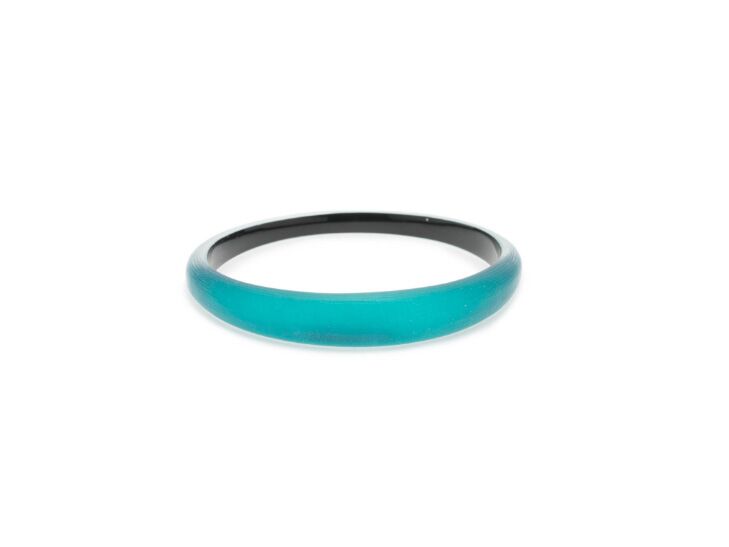 Brilliant Bracelet
In the color of summer skies, Caribbean seas and the many tears you cried on her shoulder, this hardy lucite bangle dresses up or down.
Alexis Bittar bangle, $85, AlexisBittar.com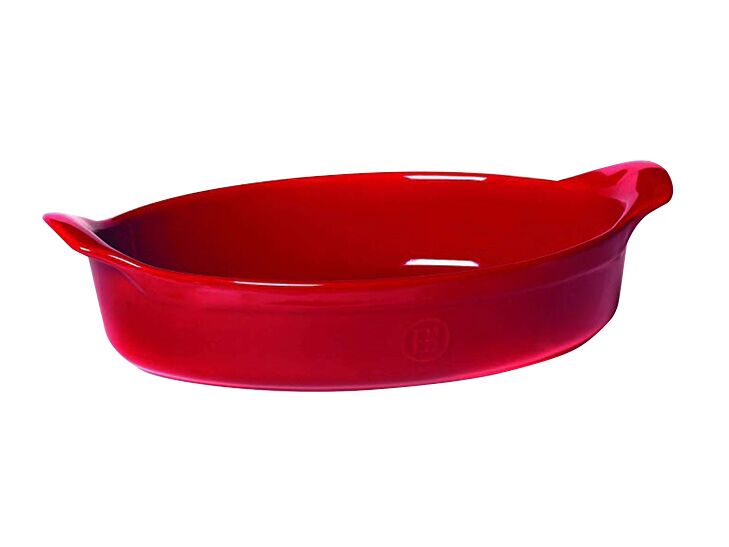 Colorful Baking Dish
Sized right for a casserole, dip or anything else she's bringing over, this cheerful red dish will upgrade her delicious creations.
Emile Henry oval baking dish, $65, Amazon.com
For Your Hopeless Romantic Friend
Maybe she's not engaged yet, but she's got a wedding Pinterest board going—and in the meantime, she's over the moon for the two of you. This tender-hearted bridesmaid will cry through her toast and send a bottle of champagne to the honeymoon suite, so send her love right back with a sweet gift.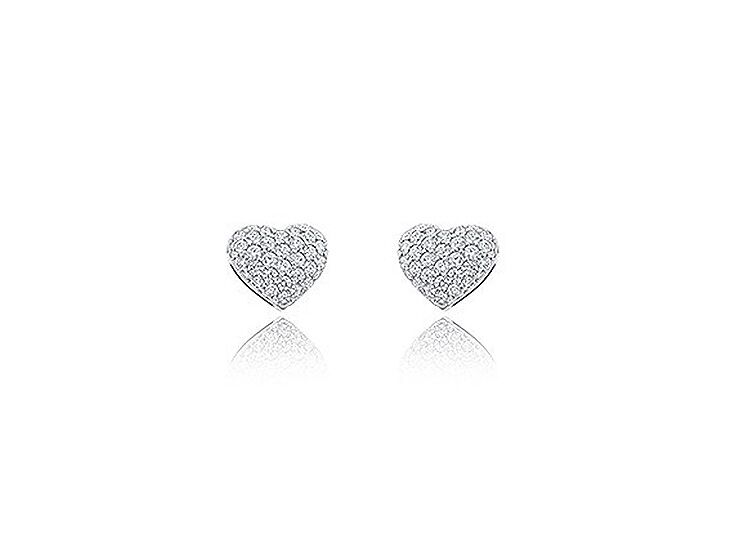 Sweet Earrings
These rhinestone studs are a classic choice for a woman who wears her heart on her sleeve (or her ears).
The Knot Shop rhinestone heart stud earrings, $25, WeddingShop.TheKnot.com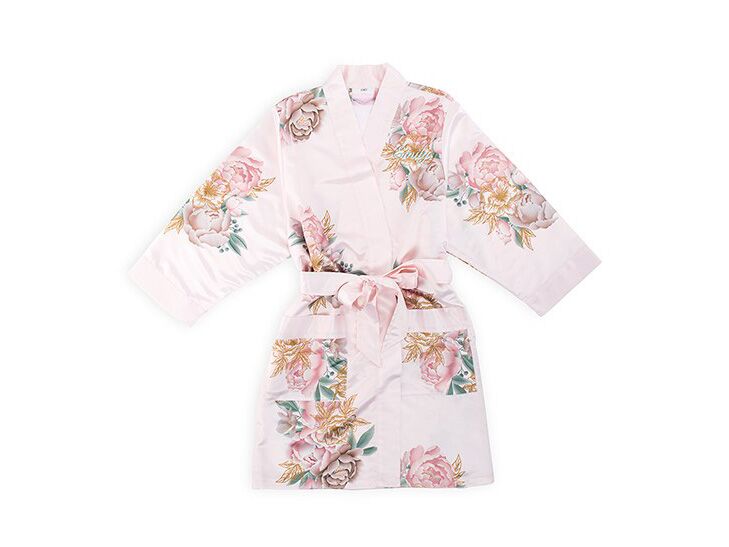 Pretty-in-Pink Cover-Up
The delicate blush hue and floral print on this silky-soft kimono can make any lazy Sunday feel like a special occasion.
The Knot Shop floral satin robe, from $40, WeddingShop.TheKnot.com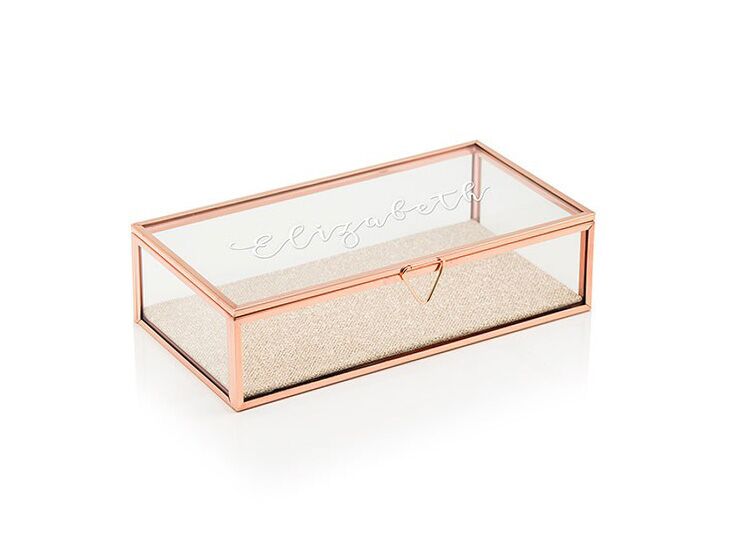 Jewelry Box
This glass shadow box is a perfect display for all her keepsakes, from love letters and lockets to her favorite jewelry. Plus you can have it engraved with her name.
The Knot Shop personalized glass jewelry box, $36, WeddingShop.TheKnot.com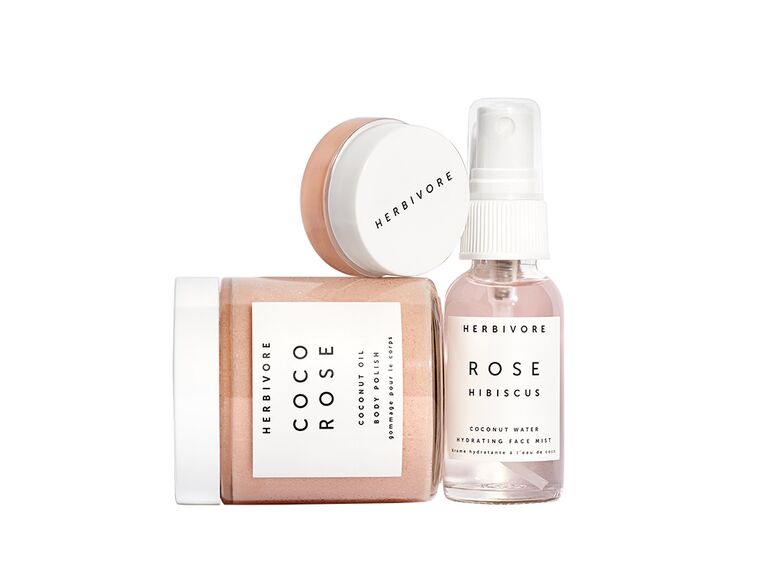 Luxe Skin Care
She'll fall in love with the soft scent of rose in this trio of natural beauty products, including a body scrub, soothing facial mist and hydrating lip conditioner.
Herbivore Botanicals Coco Rose luxe hydration trio, $39, HerbivoreBotanicals.com