And the Bride Wore Gold! (Steal Her Style)
by Libby MacCarthy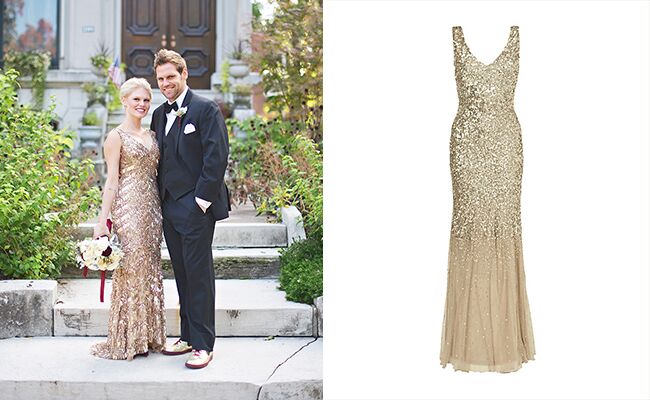 photo by
Untamed Heart Photograhy
For St. Louis native Elise, a traditional white gown just wasn't going to cut it. Having been a dress buyer for four years, Elise had seen it all and really wanted something totally unique that would make her stand out on her wedding day. The result: a jaw-droppingly gorgeous gown in glamorous gold. "I was originally inspired by a red Marchesa dress Rachel McAdams wore to the Cannes Film Festival," Elise says. But after spotting the Theia nude mesh and gold sequined gown, she knew it was the one. "I was torn about the dress even months after it had been hanging in my closet," she says about her one-of-a-kind dress. "But I finally realized that of all the beautiful white gowns I tried on, I didn't feel nearly as special as when I was wearing the gold one." To finish of her look, Elise accessorized with burgundy suede pumps and a pair of understated stud earrings.
Love Elise's style? Check out how you can get her look below!
From the album: A Neo on Locust Wedding in St. Louis
Get the Look:
Bombshell Sequins
Gold sequined gown, $587, Phase Eight, JohnLewis.com
Modern Metallics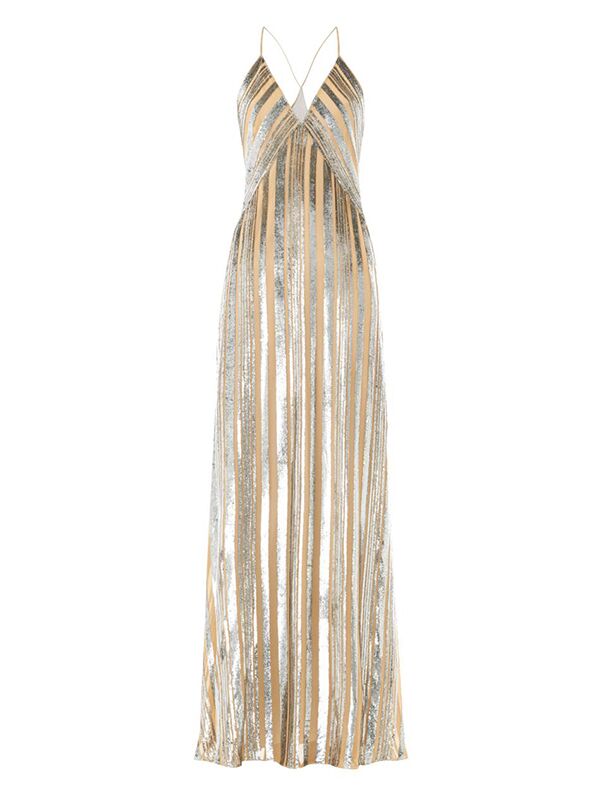 Metallic striped gown, $2,232, Galvan, Farfetch.com
Elegant Glamour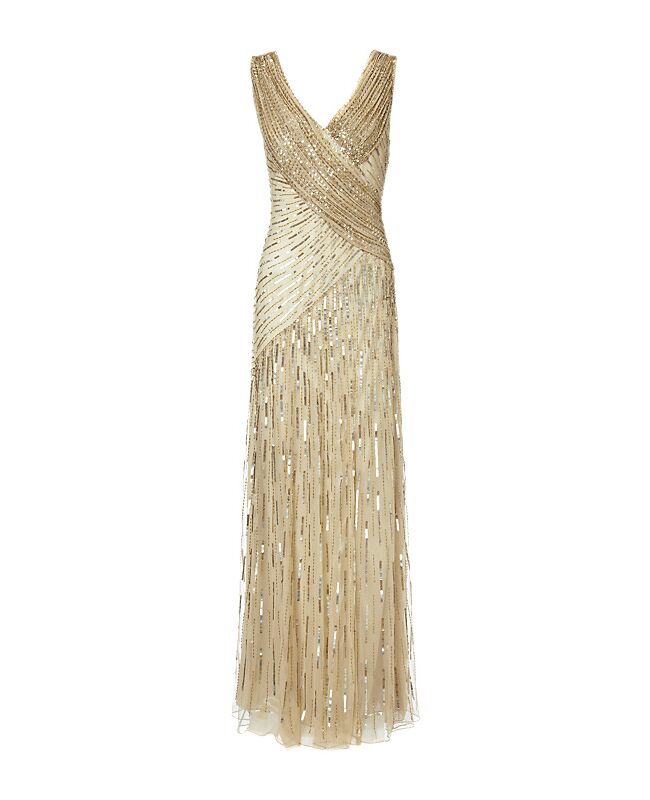 Sequined dress, $418, Ariella Juliet, JohnLewis.com
Byzantine Beading
Beaded mesh gown, $595, Aidan Mattox, NeimanMarcus.com
Want more? Right here!
> Ear Cuffs, Wire Necklaces + 8 More Daring Wedding Ideas
> Most flattering wedding dress styles