Inside Alex Morgan's Love Story with Servando Carrasco
The soccer stars got married on New Year's Eve in 2014.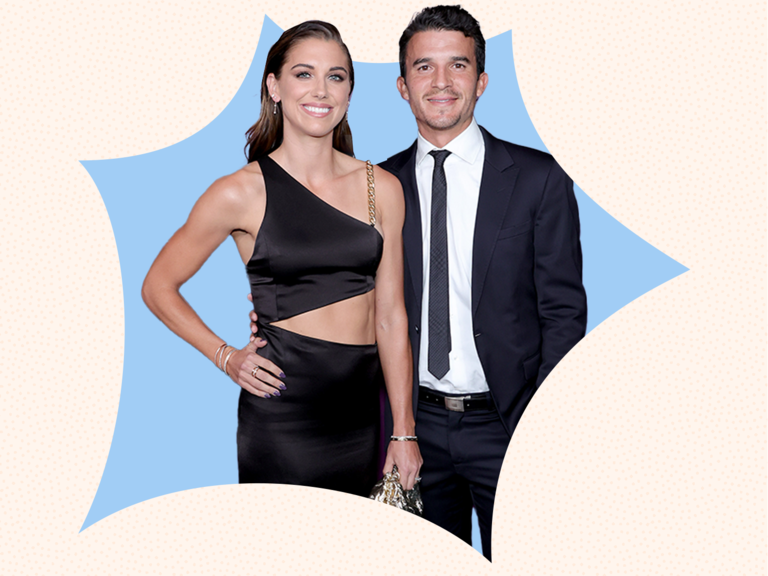 Photo: Getty images,Design: Tiana Crispino
Even if you aren't a self-proclaimed soccer fanatic, you probably know the name Alex Morgan. Beyond being a co-captain of the United States women's soccer team for three years, she's a three-time Olympian (with both a gold and bronze medal) and a three-time World Championship medalist. She's also one of the world's highest-paid soccer players, and has been named included as one of Time's 100 Most Influential People in 2019 and 2022. In other words, even if you don't watch her sport, you're likely familiar with her legacy.
But who is Alex Morgan's husband? If you've ever watched the striker play during the Olympics or the World Cup, you might be curious to know about her life off the pitch. Alex Morgan is married to fellow soccer star Servando Carrasco—in fact, they've been together for over 10 years. They got married on New Year's Eve in 2014, and currently have one child together. Here, we break down everything to know about Alex Morgan's relationship with Servando Carrasco, including how and when they met. Plus, we look back on their rustic wedding day, which Morgan previously opened up to The Knot about in an exclusive interview.
Who is Alex Morgan's husband? She's currently married to Servando Carrasco, a fellow soccer star.
Alex Morgan and Servando Carrasco met in college at the University of California, Berkeley.
Servando Carrasco proposed to Alex Morgan in December 2013. They got married one year later at a barn in Santa Barbara.
Alex Morgan and Servando Carrasco's daughter, Charlie, was born in May 2020.
In this article:
Who is Alex Morgan's Husband, Servando Carrasco?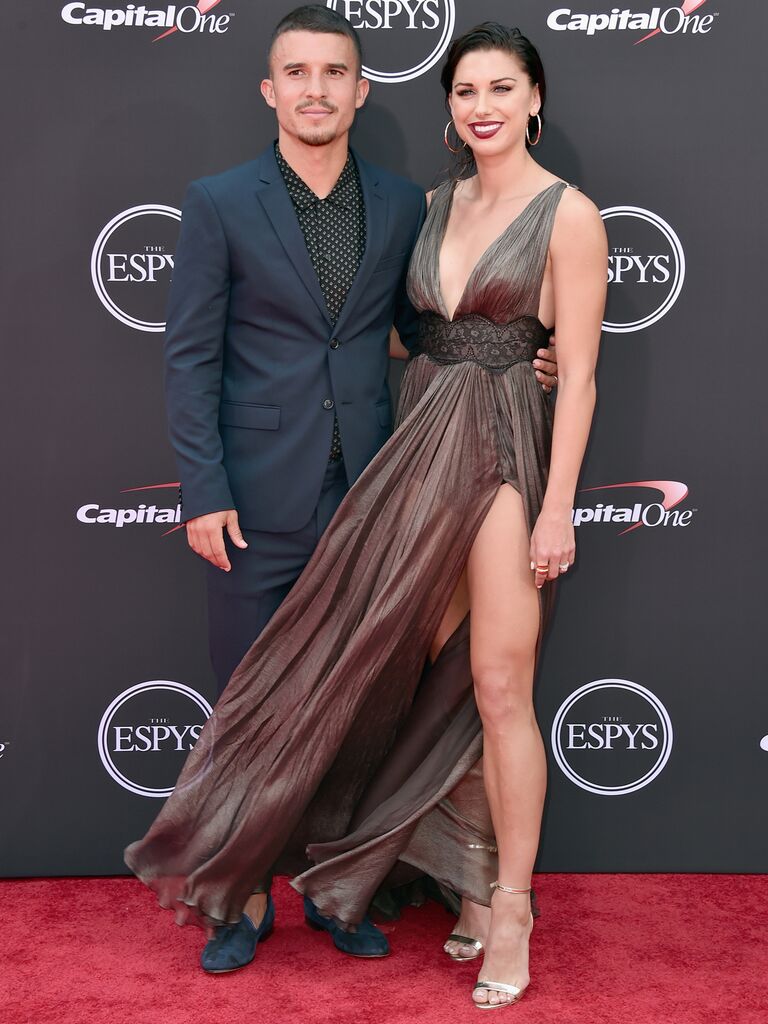 Alex Morgan is married to Servando Carrasco, a fellow soccer player. Although he was born in California, Carrasco grew up in the Mexican city of Tijuana. His family moved back to the United States when he was seven years old, and he went on to attend high school in California where he played soccer for San Diego Surf Soccer Club. He attended college at the University of California, Berkeley, and it was there that he met Alex Morgan.
After college, the midfielder was drafted by the Seattle Sounders Football Club, a team within the Major League Soccer organization (MLS). He made his debut in March 2011, and has since played for teams in Houston, Kansas City, Orlando, Los Angeles and Fort Lauderdale.
Alex Morgan and Servando Carrasco's Relationship Timeline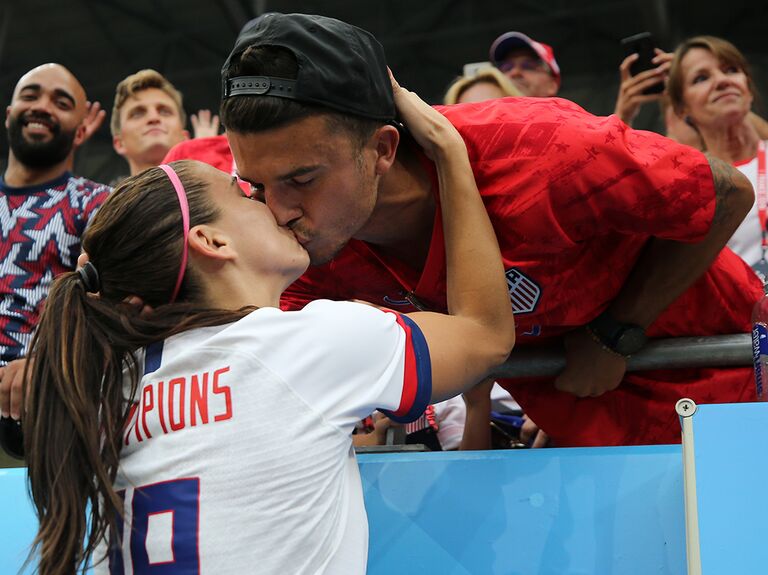 Alex Morgan and her husband Servando Carrasco have been together for over ten years. Here, we break down their complete relationship timeline, which began in college.
2007-2010: Alex Morgan and Servando Carrasco Meet in College
How did Alex Morgan meet her husband? The soccer stars crossed paths in college at the University of California, Berkeley. Although we don't know exactly when and how they met, it's fair to assume that soccer likely played a role. Both Morgan and Carrasco played for their school's soccer teams, the Golden Bears, from 2007 to 2010. While there, Carrasco was named a co-caption of the men's team during his senior year, and Morgan helped lead her team to the NCAA Tournament four years in a row.
After college, Alex Morgan and Servando Carrasco made their relationship work long distance as their professional soccer careers flourished...on opposite sides of the country, that is. In 2011, Morgan was drafted to the Western New York Flash team within the Women's Profesional Soccer League, while Carrasco was drafted to the Seattle Sounders.
2013: Servando Carrasco Proposes to Alex Morgan
Servando Carrasco and Alex Morgan got engaged in December 2013, which the athlete recounted in an exclusive interview with The Knot. "We spent time in Manhattan Beach, California, off-season in December and went to an annual fireworks show," Morgan previously told us. "He was planning the proposal for that night and asked me to stand up, and then asked me to marry him. We rode our beach cruisers to my dad's house to celebrate and have champagne with our family and friends. We had spoken about what kind of engagement ring I wanted before the proposal, but I wasn't really set on a specific style. He did have it custom-designed, though."
2014: Alex Morgan and Servando Carrasco Get Married
The following year, Alex Morgan and Servando Carrasco got married on New Year's Eve at a barn in Santa Barbara, California—but more on their wedding day details below.
2014-2021: Alex Morgan and Servando Carrasco Take Their Marriage Long Distance
After becoming husband and wife, Alex Morgan and Servando Carrasco remained in a long-distance relationship for a number of years as they bounced around the United States due to their demanding soccer schedules and their ever-changing locations. "It's far from ideal to be that far from your wife," Carrasco said to Pro Soccer USA in 2018. "We know that this is temporary. We're only going to be able to play professional soccer for five to six more years. We've got to take advantage of this, and know that when we're done playing, we're going to be together."
For a stretch from 2016 to 2017, the couple ended up in Orlando at the same time. But when Carrasco was sent back to LA, Morgan revealed that it was somewhat of a personal disappointment. "I hoped that we would continue here together, that was our plan two and half years ago," she told the Orlando Sentinel in March 2018. "I don't want to sugarcoat it, it's not easy."
Morgan and Carrasco found other ways to make their long-distance romance work. Their secret? They rarely talk about soccer together. "If she wants to talk about it, we'll talk about it," Carrasco told E! News. "If I want to talk about it, we'll talk about it. But soccer's such a huge part of our life, and when we're off the field, we're normal people. We have hobbies. We do stuff."
May 2020: Alex Morgan and Servando Carrasco's Daughter Is Born
Alex Morgan and Servando Carrasco announced that they were expecting their first child together in October 2019. In a photo posted on Instagram, the parents-to-be posed with their dogs on a beach with a letter board that said, "Adding 1 more to the fam…April 2020 #BabyGirl."
Servando Carrasco and Alex Morgan's daughter, Charlie Elena Carrasco, was born on May 7, 2020. Charlie often makes appearances on her parents' Instagram pages and at their soccer games. Morgan celebrated their daughter's third birthday on social media in May 2023, writing, "And just like that, our girl is 3! Shes officially entered the princess era 🧜🏽‍♀️🧚✨."
2021: Alex Morgan and Servando Carrasco Move to San Diego
After having a long-distance relationship for the majority of their marriage, Alex Morgan and Servando Carrasco put down roots in San Diego, California, at the end of 2021. Ahead of her highly-anticipated appearance in the 2023 Women's World Cup, which will take place in Australia, Morgan made an Instagram reel showing off her favorite memories from their hometown, writing, "A love letter to San Diego 💌 see you soon."
Inside Servando Carrasco and Alex Morgan's Wedding Day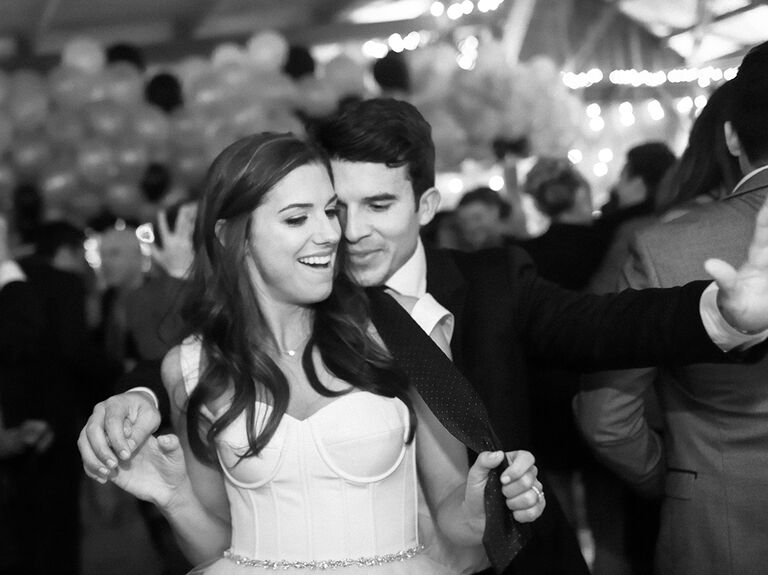 Alex Morgan and Servando Carrasco got married on December 31, 2014. They swapped vows at Rancho Dos Pueblos, a historic barn in Santa Barbara, California, in front of 180 loved ones. Ahead of the big day, Morgan told The Knot that perfecting the guest list was the most important part of their planning process. "It's the one day that we're able to invite whoever we want to celebrate our day," she explained. "Your wedding day is just the one day that you can never replicate. Having everyone who means so much to you in one place at the same time is the most special feeling. We're so excited to see all of our family members and the amazing friends we've made over the past 25 years."
Relive Servando Carrasco and Alex Morgan's wedding day here.
The Nuptials Had a Rustic Vibe
When telling The Knot about the vision for her vow swap, Morgan explained that she wanted a rustic theme to match the barn setting. "It'll be an outdoor wedding since I grew up in SoCal and want good weather," she mused. "I want our wedding to have a very rustic and romantic vibe with a simple blush and ivory color scheme. I also love the look of lace, twine and burlap accents."
Interestingly enough, there was one specific celebrity wedding that inspired the bride during her planning process: Jessica Simpson's! "All of her bridesmaids' dresses had such gorgeous details," Morgan told us. "I loved that her bridesmaids all wore different gowns in similar shades and palettes."
She also noted that she was planning to incorporate fun, interactive activities for her guests. "I think that having photo booths with albums next to the booth is a really great idea too. I've been seeing that at all the weddings I've gone to lately! Not everyone has a chance to sign the guest book, so it's nice to be able to put a photo in an album for the newlyweds instead."
The Couple Honored the Groom's Mexican Heritage
To personalize their big day, Morgan shared that there would be plenty of nods to the groom's heritage. "Servando's from Mexico, so the food is going to be Latin-infused," she explained. "Our menu is going to have really good food. We're both athletes and love to eat!"
According to People Magazine, the menu consisted of a Mexican-American dinner that was served family-style and included a quesadilla bar and homemade churros. Guests sipped on signature cocktails like Moscow mules and authentic Cadillac margaritas while dancing to a live band and a DJ. At midnight, the group rang in the new year with a balloon drop.
The Bride Wore Two Wedding Dresses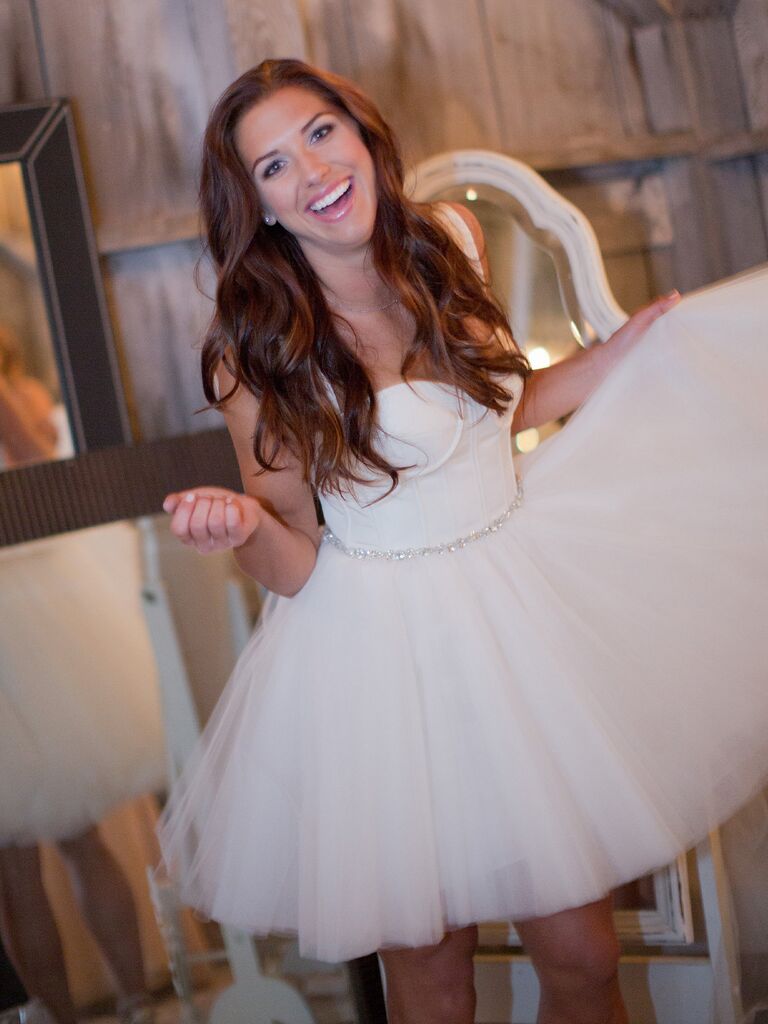 The bride certainly didn't hold back when it came to fashion, either. "I love all wedding dress looks, but for me, I had no idea what I wanted or what looked good on me," she said. "After trying gowns on, I now know that I love a fitted bodice, and I think trumpet and mermaid skirts are gorgeous."
The bride ended up wearing two looks on the wedding day. For the ceremony, she wore a beaded Berta Bridal gown before switching into a custom Amsale mini dress for the reception.
Once the day came to a close, Morgan reflected on the nuptials to People, saying, "To be surrounded by our family and friends tonight in such a beautiful location, and on New Year's Eve to boot, has just been magical." She continued, "We are both so happy, grateful and excited to start our lives together as Mr. and Mrs. Carrasco. I truly married my best friend."
With reporting by Ivy Jacobson.