Exclusive: See 'Riverdale' Star Vanessa Morgan and Athlete Michael Kopech's Wedding Photos
"Honestly, you would think the wedding was planned in a full year."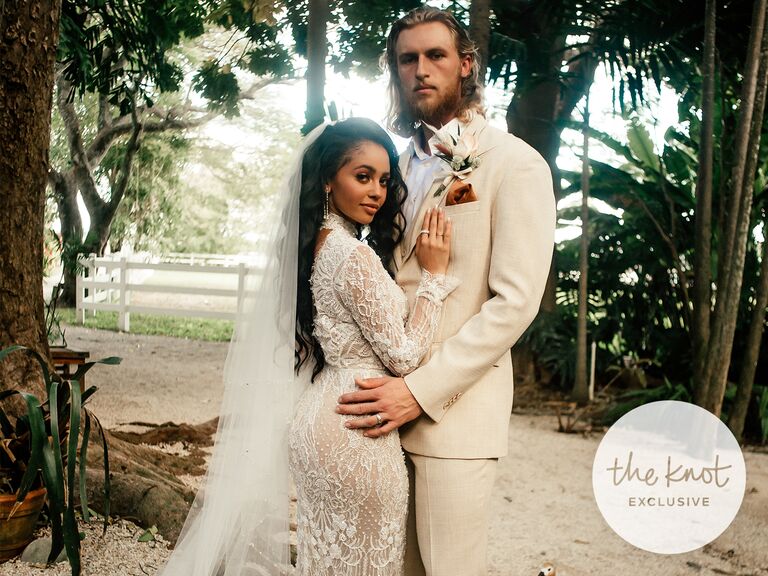 Felipe Espinal
Newlyweds Michael Kopech and Vanessa Morgan had a short timeline, but they planned a wedding in six months or less. Far less, in fact.
The MLB player and the actress, who stars on CW's Riverdale, married January 4, 2020, less than six months after Kopech proposed during a camping trip to Havasu Falls, Arizona, in July 2019. "It was a fairy-tale dream," Morgan tells The Knot as she exclusively reveals her wedding details. "It was under this incredible waterfall. We were engaged for six months and our entire wedding was planned in just one with our planner."
The couple enlisted Ottawa-based planner Tami Varma, who brought the couple to the Historic Walton House in Florida. "We hired [her] to bring our vision to life," says Morgan, who plays the character of Toni Topaz in Riverdale. "I told her to incorporate our favorite colors… It was a modern, rustic bohemian wedding vision. With a Southern twist." The concept overall was entertainment-driven. "We wanted for it to be a modern-day Tarzan and Jane—and she managed to create exactly that," adds the bride. "Honestly you would think the wedding was planned in a full year. It was a dream come true." Below, see how Michael Kopech and Vanessa Morgan personalized their wedding and their gorgeous day-of video.
They Sought a Natural Setting
If their proposal was any indication, both Kopech and Morgan savor nature and they wanted their wedding venue to reflect that interest. With the help of their planner, they decided to exchange vows at the Historic Walton House in the countryside of Homestead, Florida.
"I wanted someplace that would be warm and tropical, but not a far flight for family and friends," explains Morgan. "It was exactly what we asked for: The estate is tropical with monkeys, parrots, swans, flamingos and horses on site. It's like being in the jungle, but we're in the United States." While the venue was "absolutely the splurge on this wedding," the pair notes, "and it was worth every penny."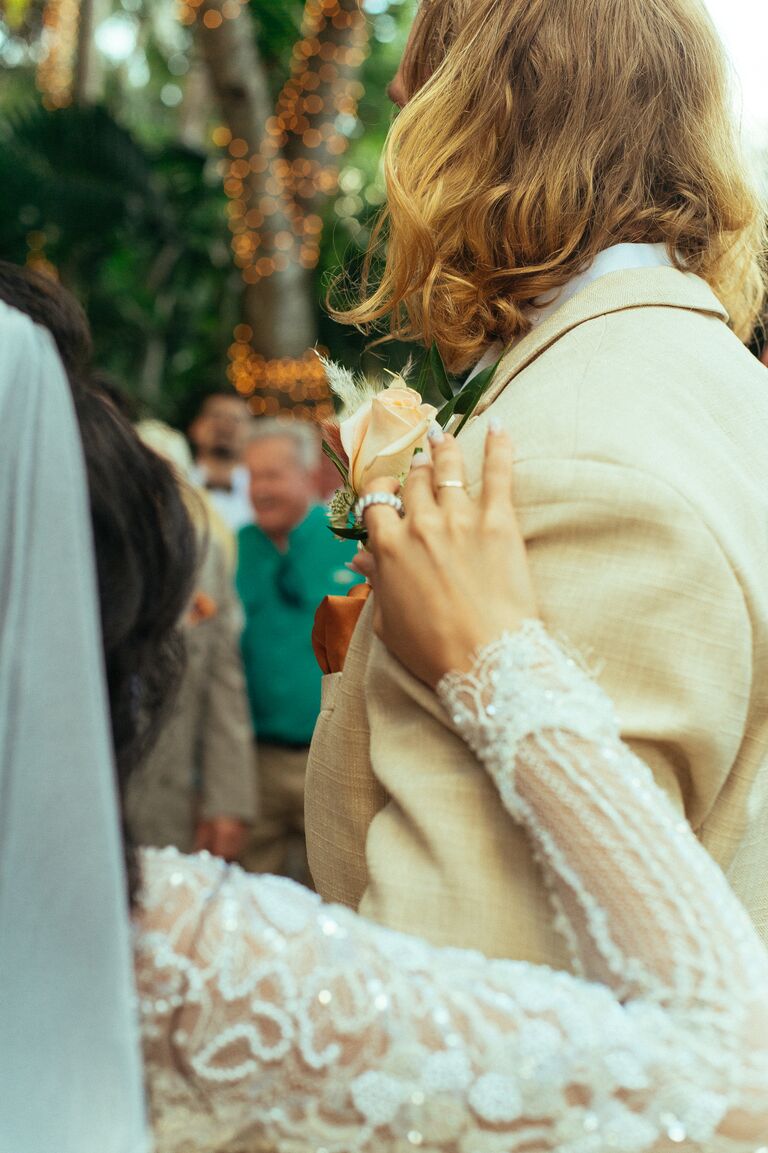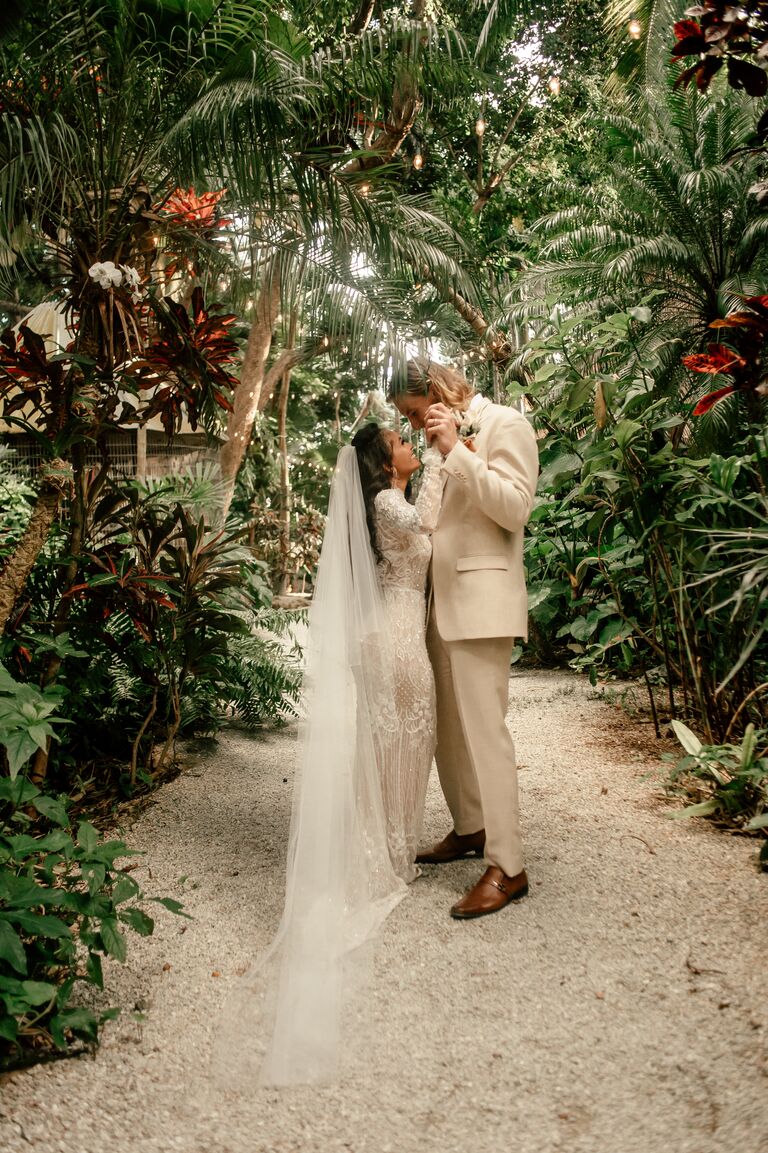 The Dress Was Customized to Be Daring
"I wore a beautiful Eisen-Stein Bridal wedding gown from Israel. I fell in love with how different it was the moment I tried it on and appreciated how much it made me look like a bride," she says. "It was regal and I loved how it covered everything, while still perfectly hugging the body to show the curves."
The team was ecstatic to work with Morgan—especially as devoted viewers of her show. "We are incredibly honored to have had the opportunity to work with Vanessa and dress her on her wedding day. The moment she fell in love with our Finch gown, we fell in love with her," Eisen-Stein Bridal designers Yael Eisenberg and Rachel Kalkstein say in an exclusive statement. "Since we're huge fans of Riverdale, this collaboration was truly authentic. We cannot think of a more beautiful and talented bride to represent our brand."
The designers describe the Finch gown as "one of our all-time favorite designs." The long-sleeve, form-fitting gown was comprised of a custom-made, hand embroidered, beaded lace. "The high neckline accented with an open back and sheerness throughout made for a daring and sexy, yet sophisticated one-of-a-kind look," the designers add. "Vanessa truly brought the gown to life on her wedding day. Seeing photos of her and Michael walk down the aisle were magical. The intimate, tropical themed ceremony was nothing short of a real-life fairy-tale."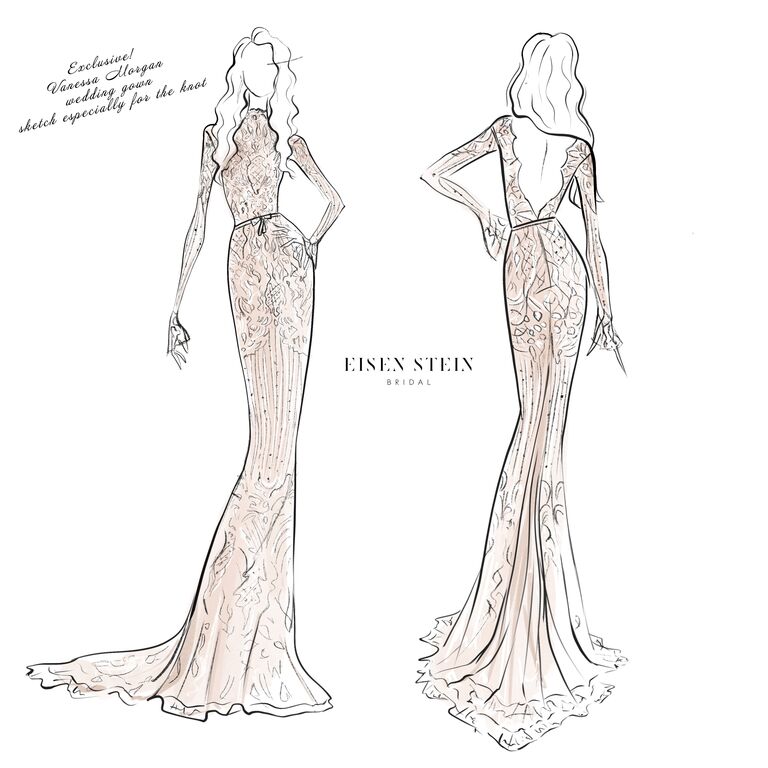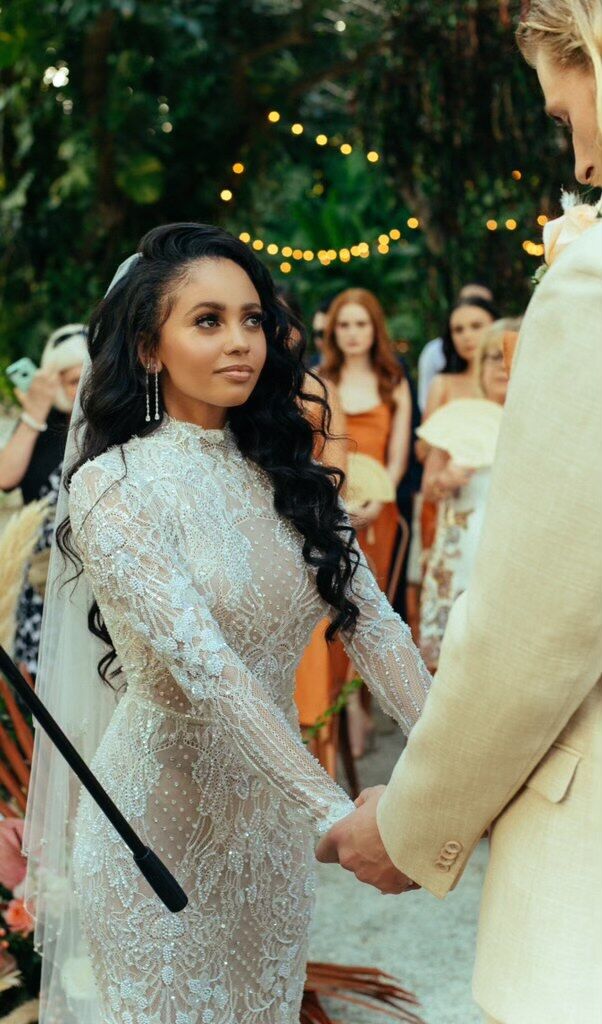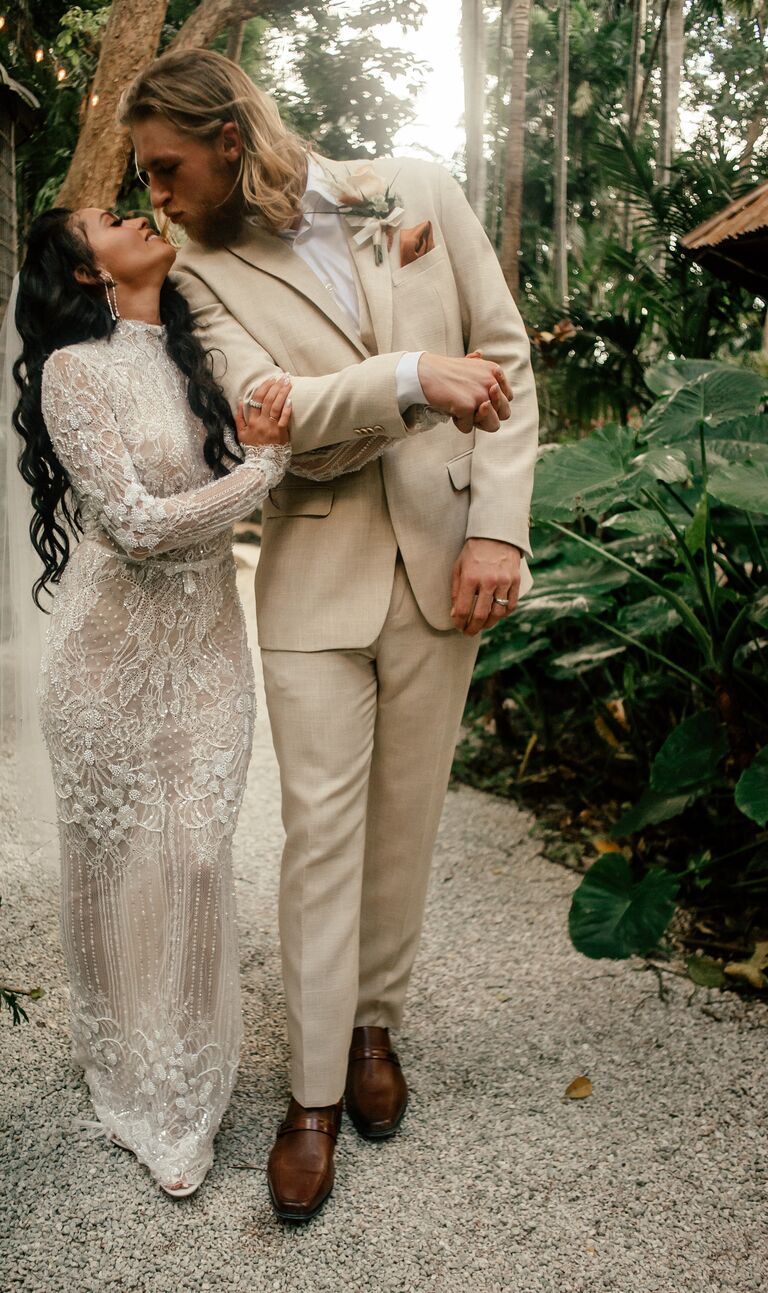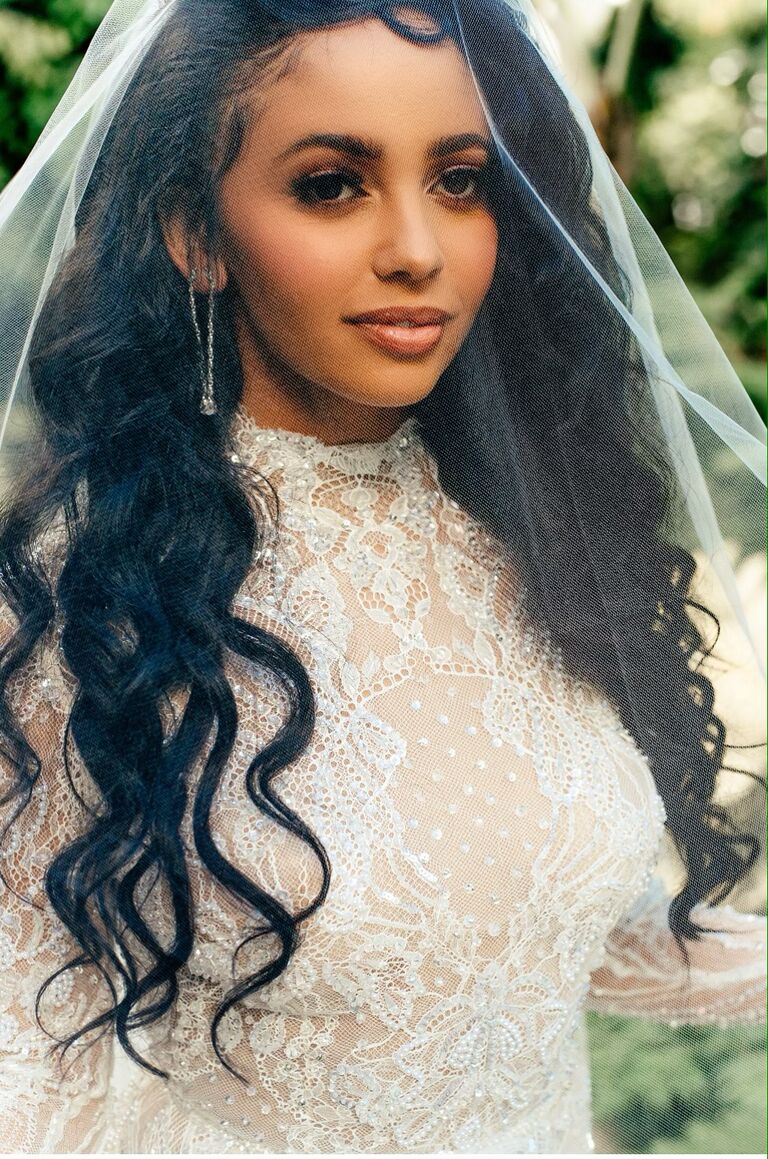 The Bride's Shoes Were a Surprise Gift From…
Morgan's wedding shoes were white feathered stilettos by Gianvito Rossi. "The beautiful white feathers went along with our wedding theme," says the bride. "They matched the beautiful white parrots that were actually at the wedding. The shoes were a wedding gift from my castmate Mark Consuelos and his wife Kelly Ripa. So sweet." (Rossi, fun fact, is Ripa's go-to shoe designer of choice.)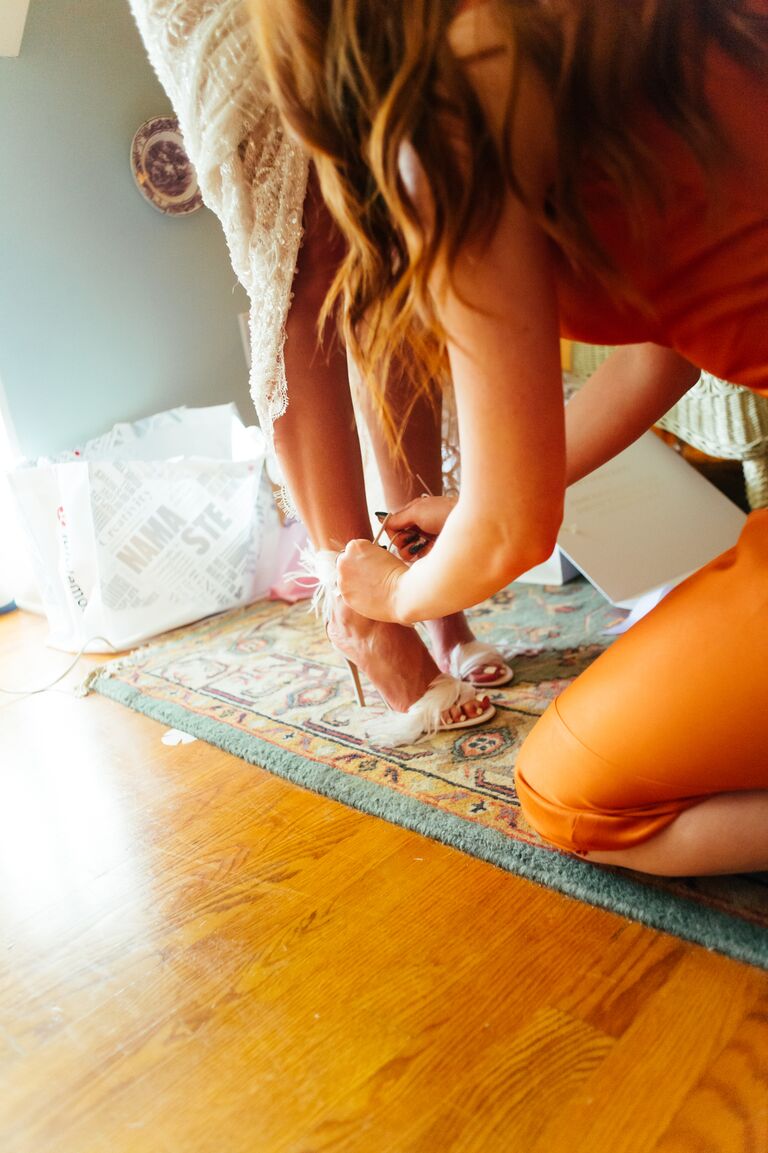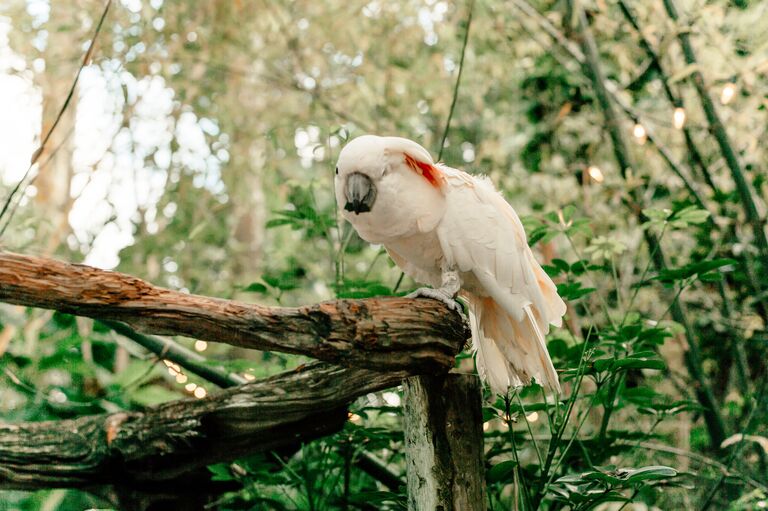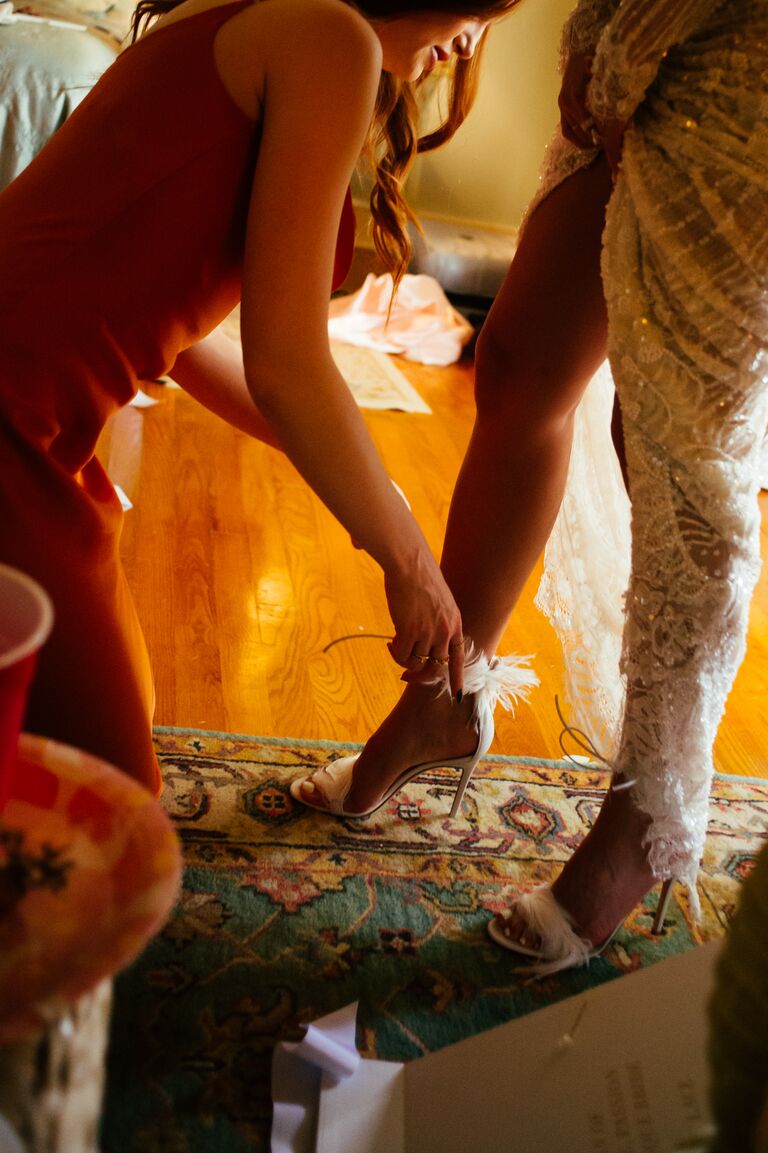 The Vows and the Readings Were Personalized
Only 35 loved ones were there to witness the incredibly intimate affair, making the nuptials a microwedding, categorically speaking. "We wrote our own vows," Morgan says. But the couple wanted a keepsake from the exchange, so they saved their handwritten vows, which were read from leather engraved books during the ceremony. "I loved how raw, from the heart and vulnerable [our vows] were," she continues. "Very heartfelt and emotional."
Morgan's bridesmaid and fellow co-star Madelaine Petsch, who plays Cheryl Blossom on Riverdale, delivered a reading of the poem, "To Love Is Not to Possess," by James Kavanagh.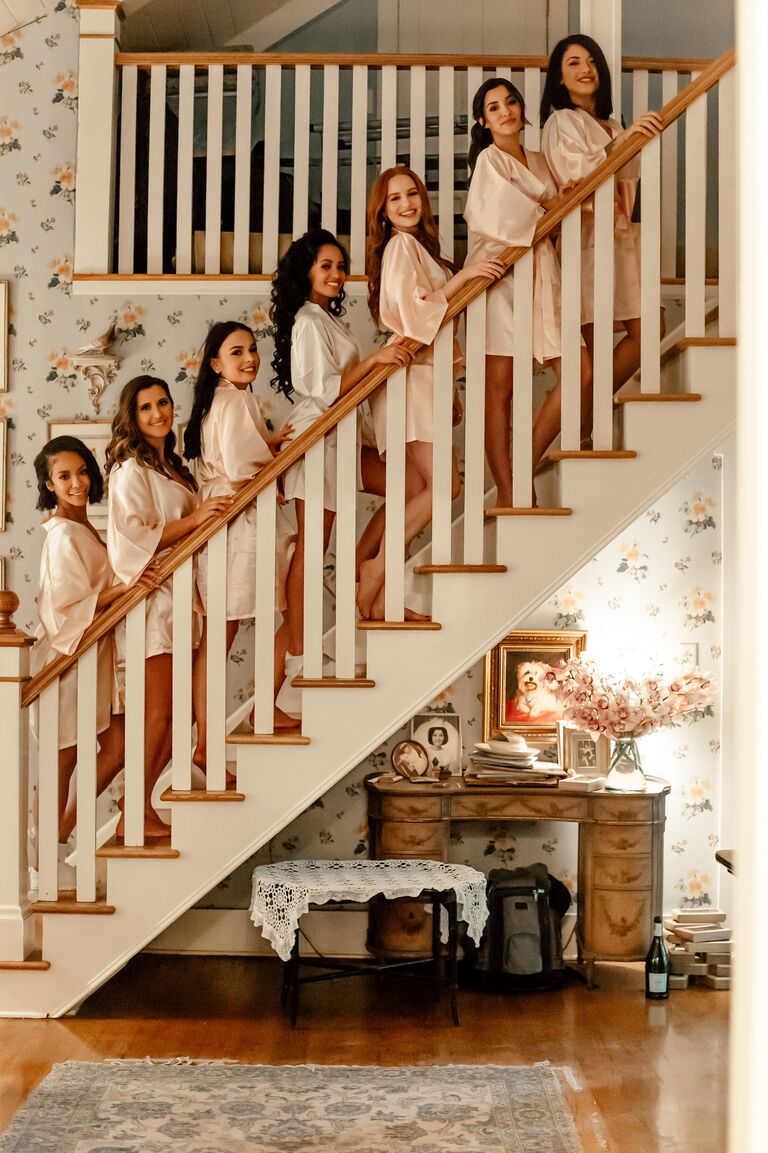 The Bride's Brother Was the Officiant
Jeff Morgan, the brother of the bride, was the wedding officiant. "Not only did this save us," they laugh, "but this allowed for an even more special and emotional ceremony for this intimate gathering."
Morgan was escorted down the aisle by her father, while Kopech was accompanied by his mother and father. The bride stunned and illuminated the ceremony as she walked down the aisle to Yoke Lore's cover of "Truly Madly Deeply."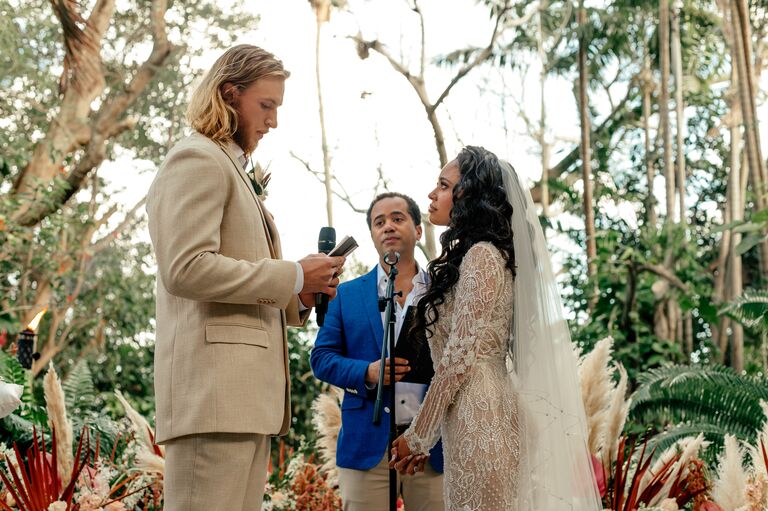 Alexa, Play 'Higher Love'
In 2019, the bride was featured as the lead in Kygo's music video, "Higher Love." Morgan created a neon sign installation that read, "Bring Me a Higher Love," which the couple placed above their love psychic. (More come there.) "The sign had more significance than some may realize," they joke. "And, did the year ever bring us a higher love."
For their first dance, the couple chose "My Best Friend" by Rascal Flatts. "The lyrics represent us, to a T. We're best friends," Morgan says with a smile. The pair also enlisted a live cellist, and their grand entrance song once again pointed to their ongoing musical theme of the night.
"We had a grand entrance to 'Higher Love' by Kygo featuring the late Whitney Houston, with sparklers," she gushes. "It was awesome. The music throughout the night was country, rap, Motown, soft rock was kinda all over the place! We like everything."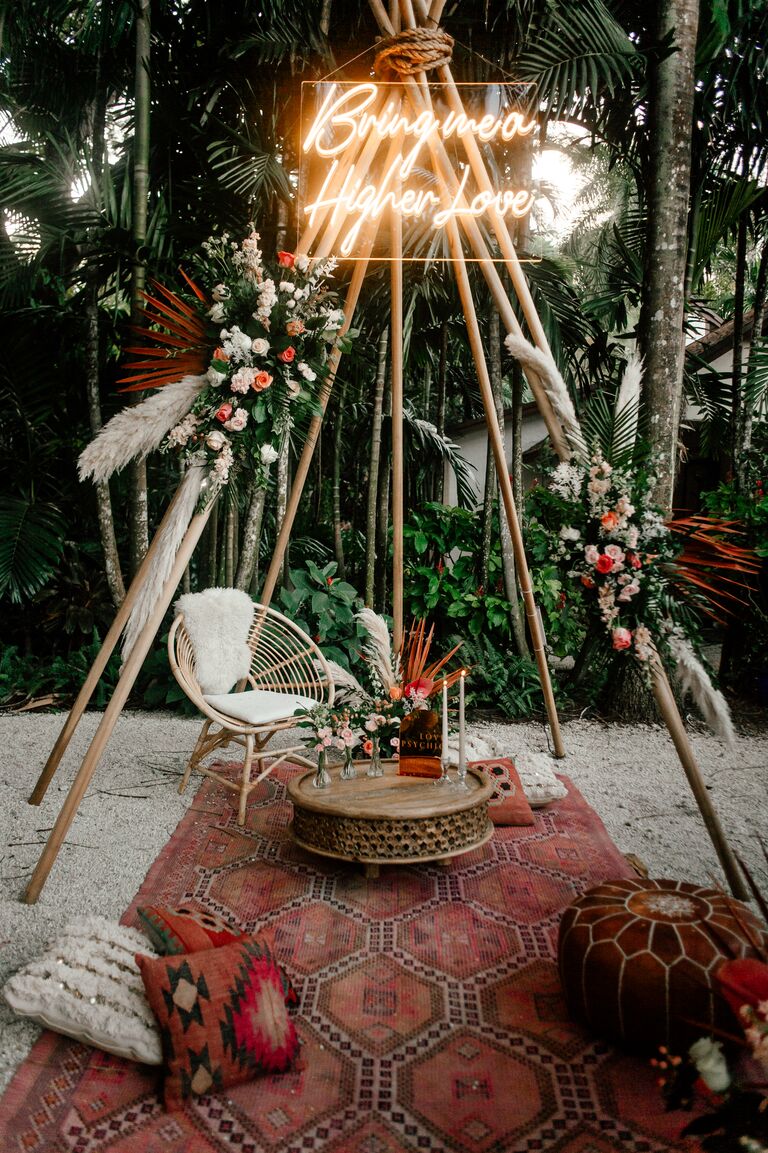 They Hired a 'Love Psychic'
Leaning into the guest experience came with a different form of entertainment: love readings from a psychic. The couple's "Higher Love" sign rested above a special form of entertainment: "It was nestled in the jungle where the Love Psychic sat," she says, "and [this person] guided our guests into their love futures."
The Bride Performed a Song With Her New Father-in-Law
In fact, the bride even shared a special moment with a family member over song and dance. To drive home the concept of family, Morgan combined forces with her new father-in-law to perform a song under a canopy of twinkly lights. "I sang 'Beautiful Crazy' with Michael's dad, which was a nice moment," she recalls. Overall, the evening was "everything" according to the actress.
"The vows, how beautiful the dinner was, the speeches, dancing with friends…" she reminisces. "Everything."
How They Honored Those Who've Passed
To pay respects to late loved ones, the couple lit a candle beside a glass sign—also as a nod to Riverdale—which read, 'This candle burns in loving memory of those who are not here today, but are forever present in our hearts. Loved but never forgotten.'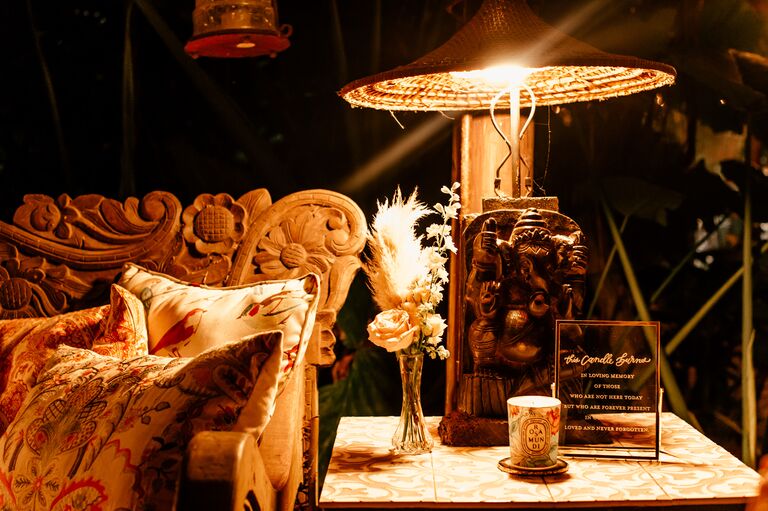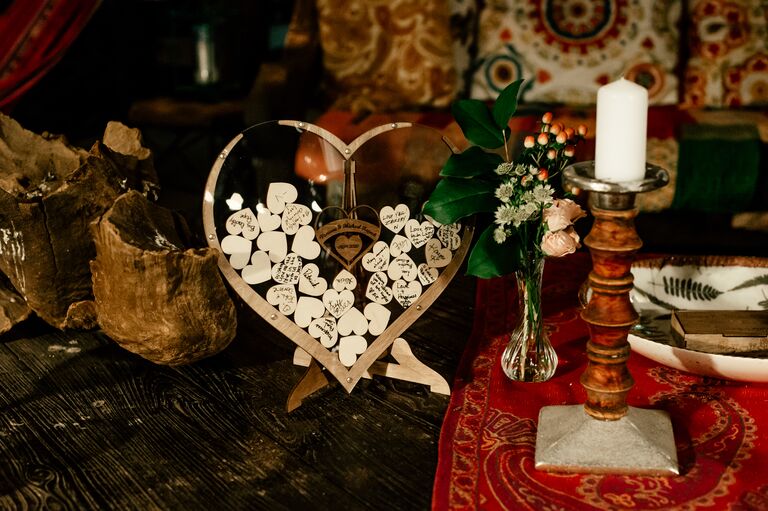 They Knocked Cocktail Hour Out of the Park
The couple had multiple specialty cocktails, beginning with Kopech's requested drink named the "No Hitters Bitters," a baseball tribute and spin off a traditional whiskey bitters drink.
Other libations included the "Kopechabana," a play off Kopech's name, which was served in a coconut engraved with the couple's monickers. Finally, they served a drink called the "Twin Flame," featuring an image of two love birds etched into the foam. The couple had a mobile bar on site called Craft Cartel against their open bar. "We also had oyster shuckers and passed hors d'oeuvres like truffle pizza, sliders and ceviche," she adds.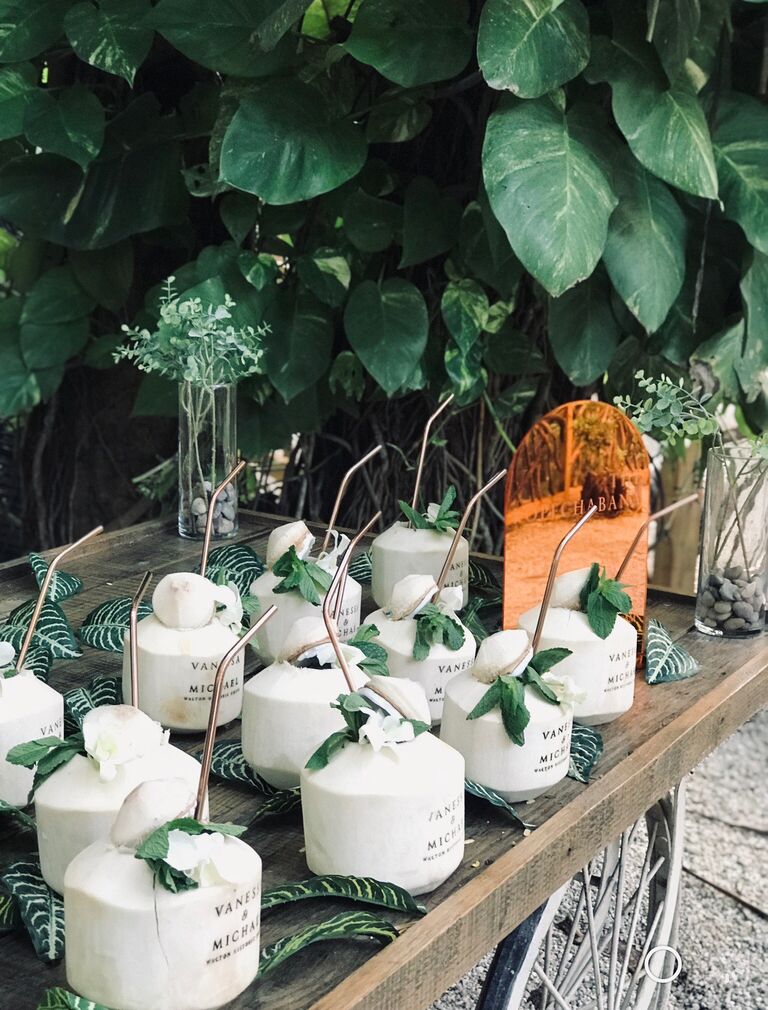 It Had to Be Orange
Fun fact: Kopech may play for the Chicago White Sox, but his favorite color is orange—a burnt rust in fact. "Even his truck is orange," jokes the couple's planner. "We decided that orange and rust tones with a rose gold metal would actually work as the perfect pop of contrast to the vast green setting. Vanessa's also a huge fan of pampas grass, and we knew the addition of this would perfectly soften the setting. This, in combination with safari-inspired art became the unique framework and palette for this wedding story."
"The English style cottage and surrounding lush jungle landscape was the main inspiration behind the design of this wedding," adds Varma.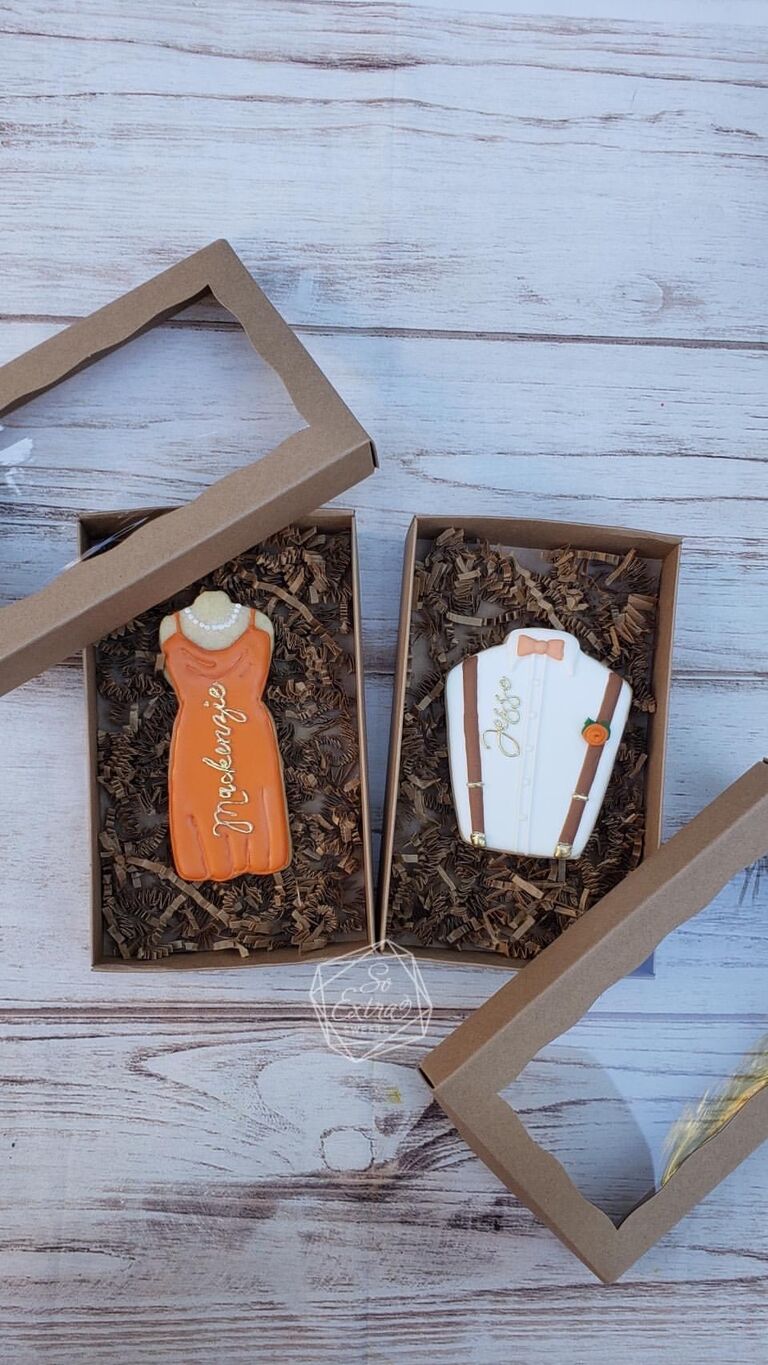 The Couple Had an Inclusive Wedding Party
"I had seven bridesmaids and four bridesmen," says Morgan. "I wanted the girls to match our color scheme… They wore burnt orange silk dresses and the bridesmen wore khaki pants with a white dress shirt, suspenders and a burnt orange bow tie. It added a bit of rustic/ country southern charm to our theme. The groomsmen wore the same outfit as my bridesmen."
Guests Were Immersed in the Jungle… in a New World Setting
What the couple wanted was for guests to feel as if they were fully one with nature in their chosen setting. "We wanted the flowers to appear as they were growing organically from the ground," says Varma. "We felt this natural impression was extremely important to this couple's wedding story."
The arrangements and bouquets were inspired by "the flourishing jungle-like gardens" embellishing the Walton Historic House. Terracotta orange palm leaves, bleached pampas grass, peach and coral hanging amaranthus, garden and cinnamon roses, white peonies, pink mondial roses, ilse spray roses, orchids, espana, italian ruscus, and hypericum berries were some of the many floral selections included in the stunning arrangements.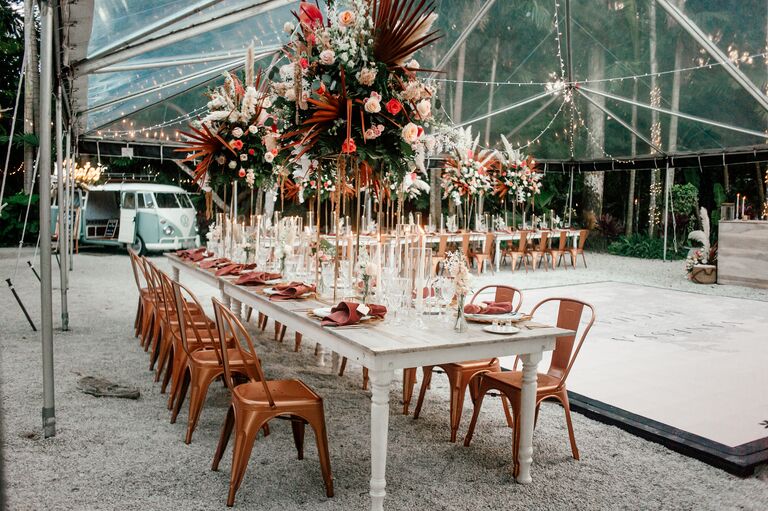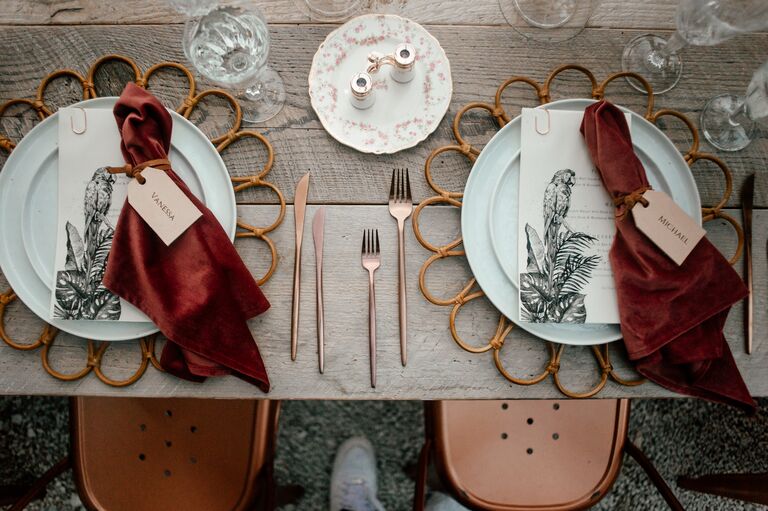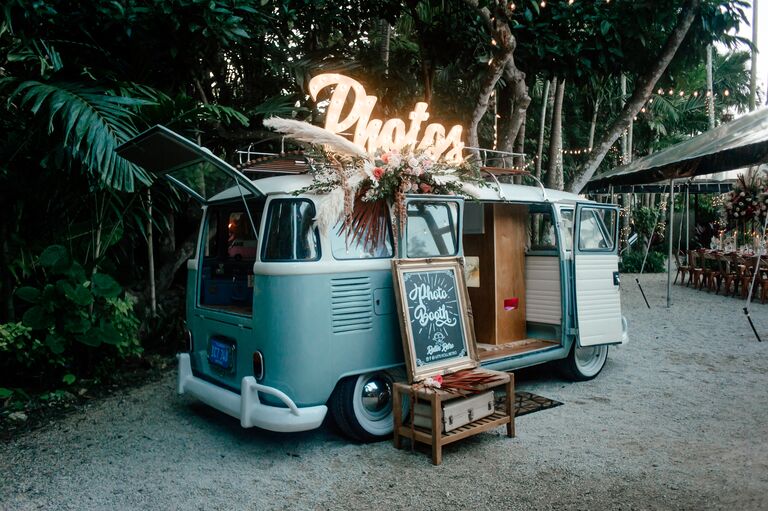 They Requested No Gifts… Just Dancing
"We had a 'no-gift wedding,'" they conclude. "We don't need anything." Watch their wedding video above.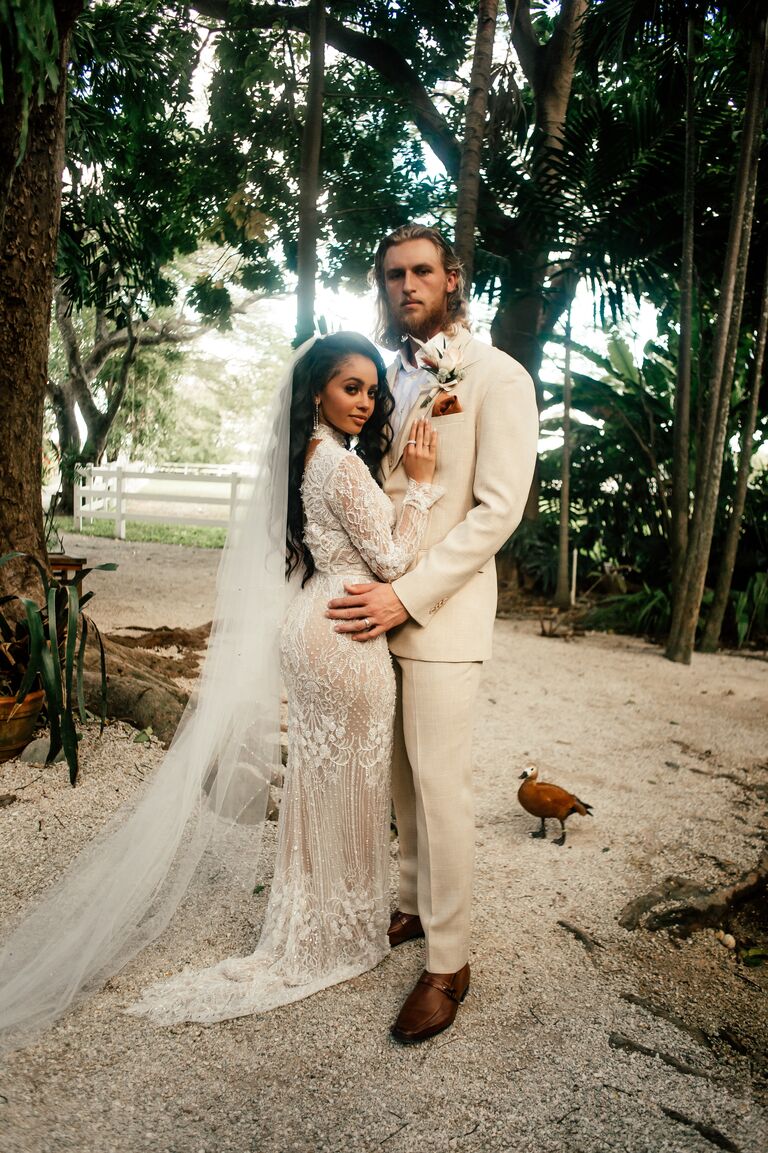 Venue: Historic Walton House | Photography: Felipe Espinal | Dress: Eisen-Stein Bridal | Planning and Design: Tami Varma | Styling: Le Marais Event Design | Shoes: Gianvito Rossi | Florals: Lemon Drops Weddings and Events | Photobooth: Let's Roll Retro | Cake: Lux Cakery | Bar Catering: Craft Cartel | Rentals: The Mix Dish | Furniture: Unearthed Rentals | Experiential Entertainment: Cigar Stud Events | Electric Cellist: Guy Michael Music | Neon Installation: Custom Neon | Dance Floor: Bombshell Graphics