The Veggie That's Taking Over Cocktail Hour
This hot pink health food is seriously trendy.

Hand-Passed Beet Appetizers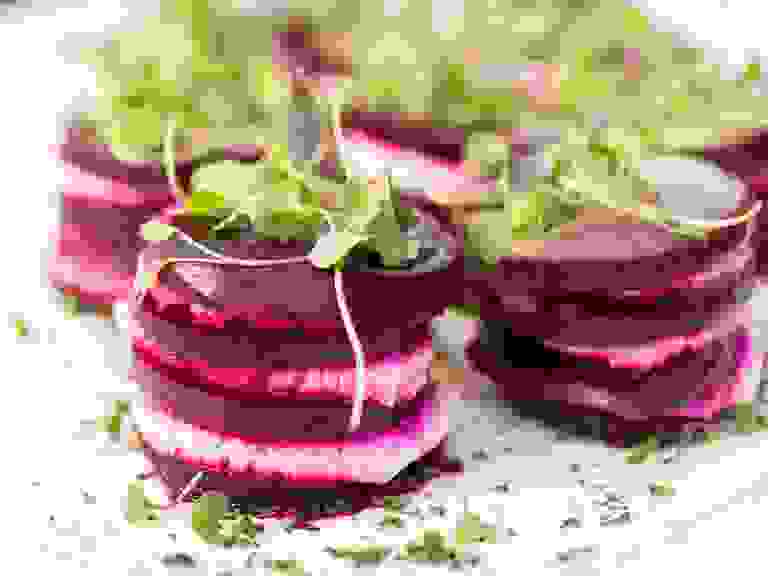 Super health-conscious foodies will recognize this hot pink vegetable as a staple. But more than taking raw, clean eaters by storm, beets are becoming a mainstay in wedding cocktail hour appetizers and even reception meals! Beets have a vibrant color that sticks out so that your hand-passed hors d'oeuvres really turn heads (and might even match your color palette!).
Put beets in a colorful salad, have them stand alone with a few green garnishes, or make them into a hot pink puree that guests can eat with crackers, like Kathy and Jamey did in Austin, Texas. Beets are totally transformable. You can pickle them and slice them up (like in the picture above), blend them up and serve them in a smoothie, and even grate them finely to garnish any meal. See some examples of how other real couples incorporated beets in their wedding eats below!
From the album: A Bright Wedding at Costanoa Lodge in Pescadero, California
Beet Salad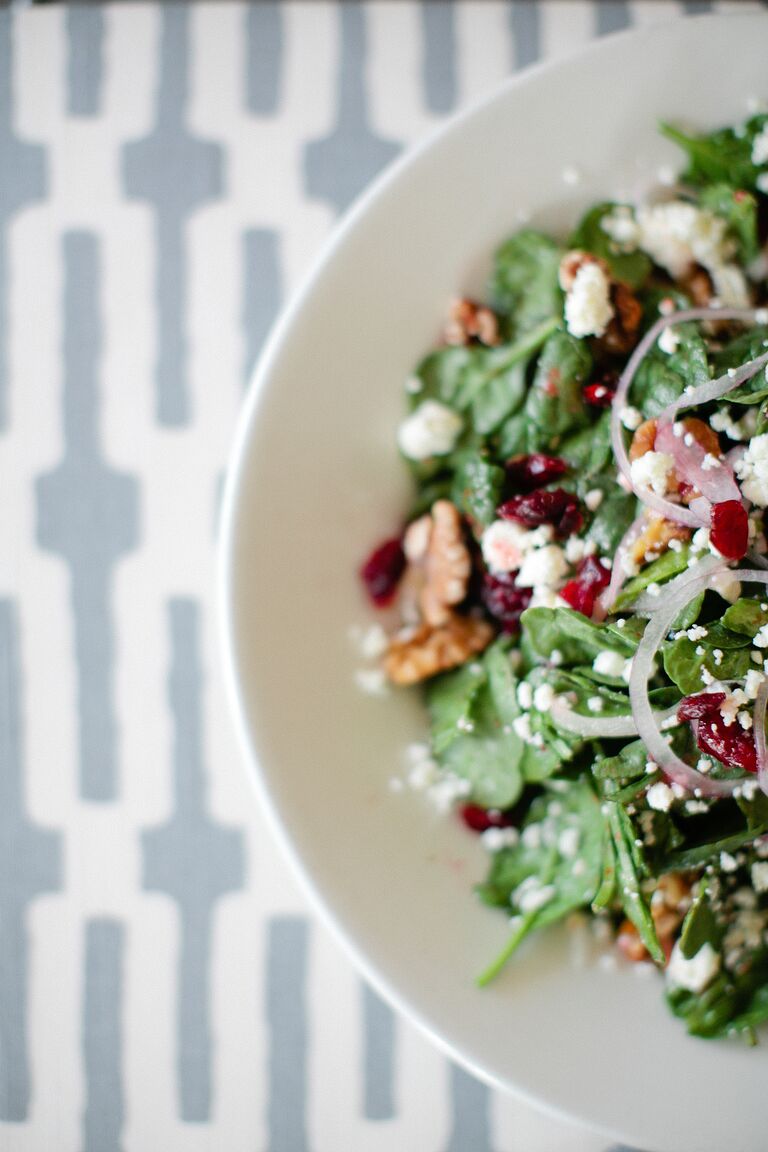 Toss some beets on a salad for a little pop of color with some crumbled bleu cheese.
Pureed Beets Served On Crackers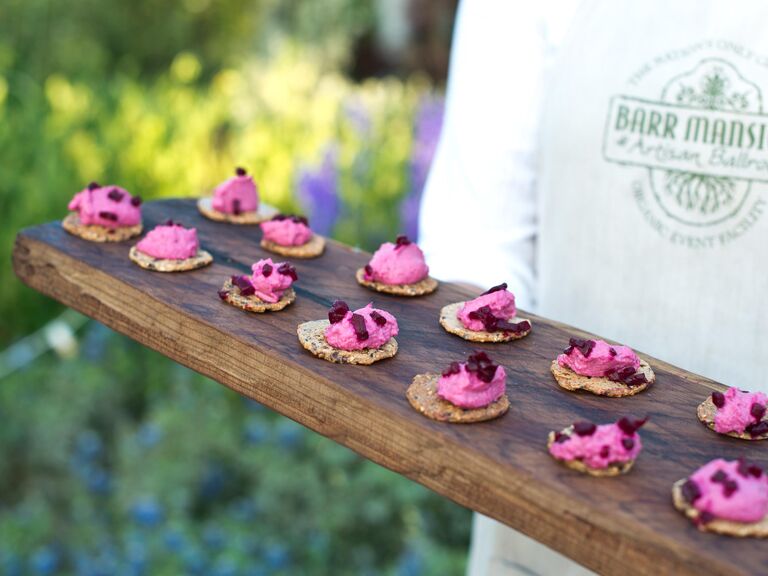 Blend beets into a creamy puree and serve on a multigrain cracker as a healthy cocktail hour option.
From the album: A Rustic, Outdoor Wedding in Austen, Texas
Bite-Size Beet Hors D'oeuvres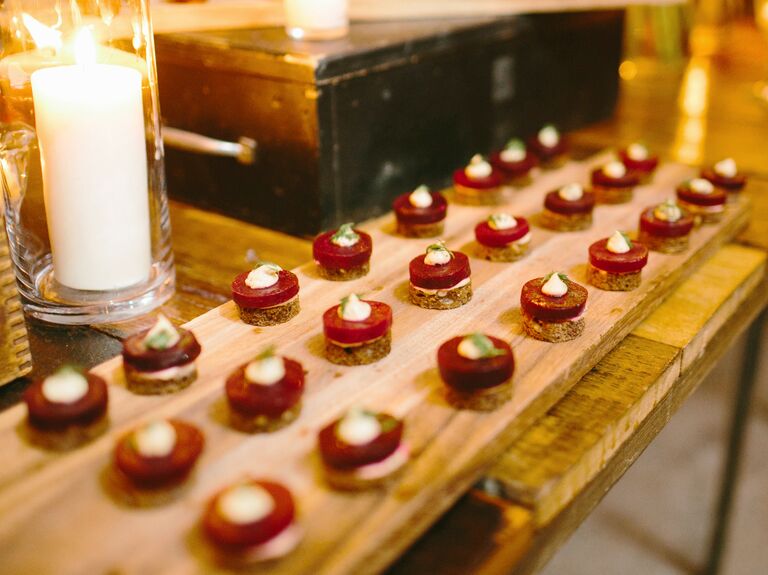 Guests will pop these bite-size beet creations in their mouths like candy.
From the album: A Rustic Spring Wedding in Brooklyn, NY
Serve Beets With Greens
Beets are root vegetables and they go great with other greens. Add fish or steak to give your tastebuds more depth.