Hot Velvet Accessories You Need ASAP
We'll take any excuse to accessorize with this sumptuous fabric. (That's right, we said sumptuous.)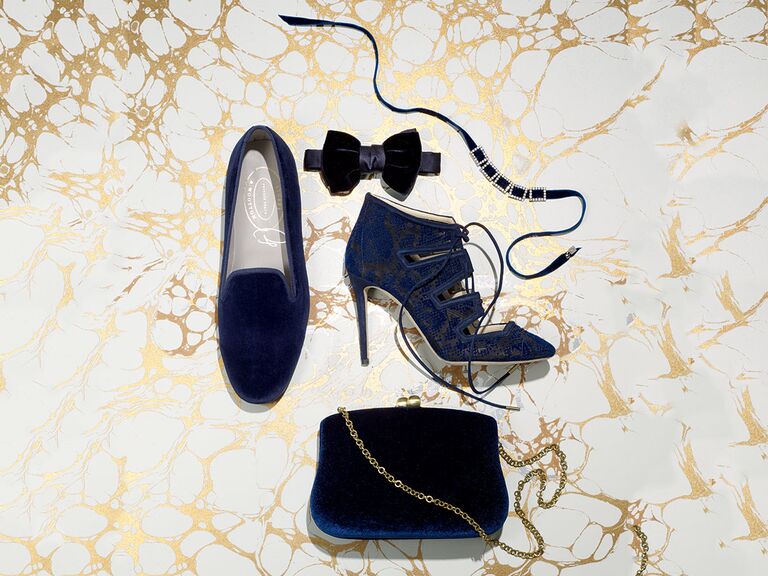 From pristine loafers to edgy chokers, this rich fabric will give your accessories a super-luxe feel. For all the events leading up to the wedding day, from the bachelorette to rehearsal dinner and even the honeymoon, there's always an opportunity to sneak in a little velvet.
Smooth Stilettos
Walk into your rehearsal dinner like you own the place. These shoes should do the trick.
Jimmy Choo Mari black velvet booties, $895, JimmyChoo.com
Loafers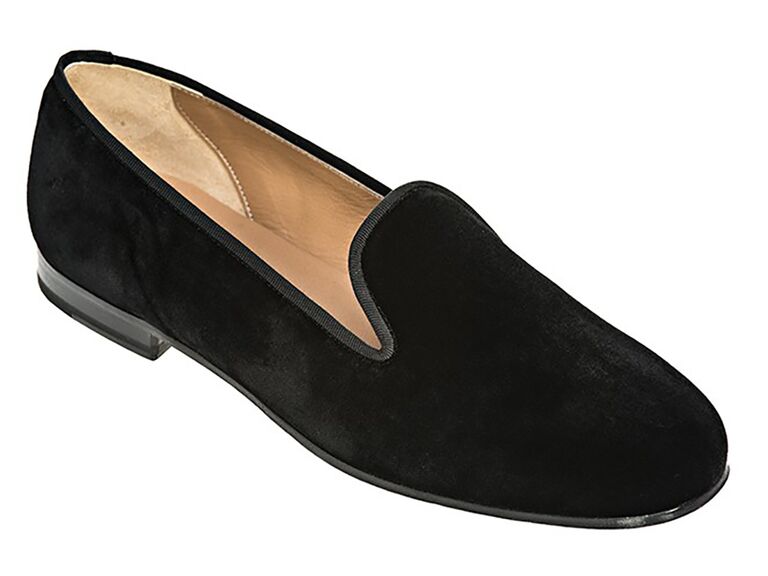 If you're more into the flats look you can still donn a shoe that's equally as luxe as a high heel. These slipper styles are made for both men and women, so you could even match your hubby.
Stubbs and Wootton Insecure slipper, $450, StubbsandWootton.com
Luxe Clutch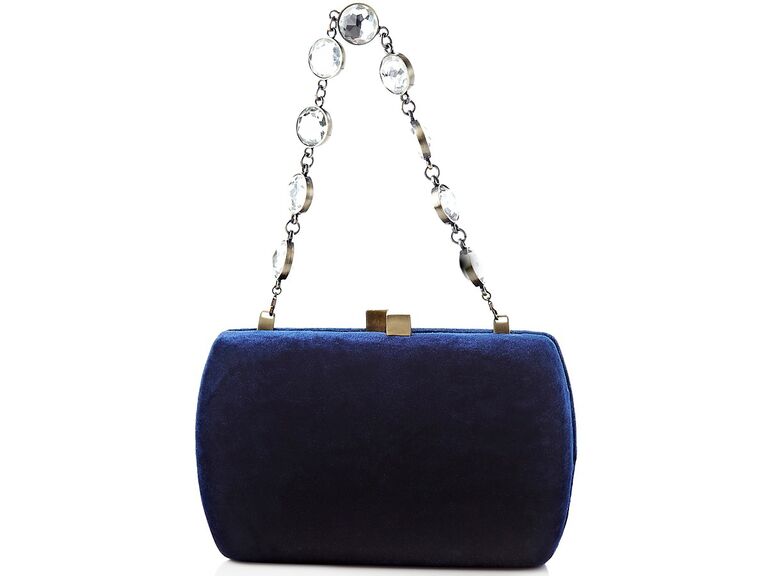 The detachable chain handle and crossbody strap make this clutch as efficient as it is fashionable.
Surpui navy velvet purse, $253, Bloomingdales.com
Headwrap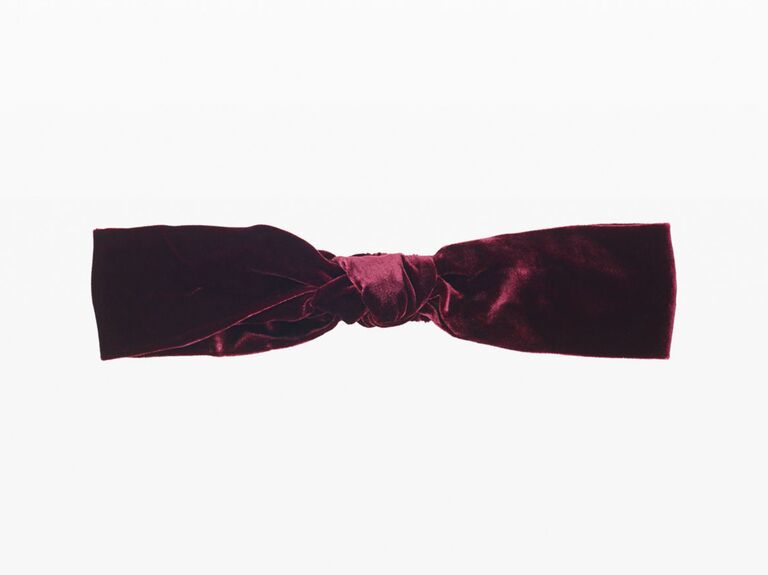 Whether it's just being used to pull your hair back during your nighttime beauty routine or to pull off that perfect boho hairstyle, this headwrap is the perfect accessory for the job.
Club Monaco Bruers velvet headband, $40, ClubMonaco.com
Bowtie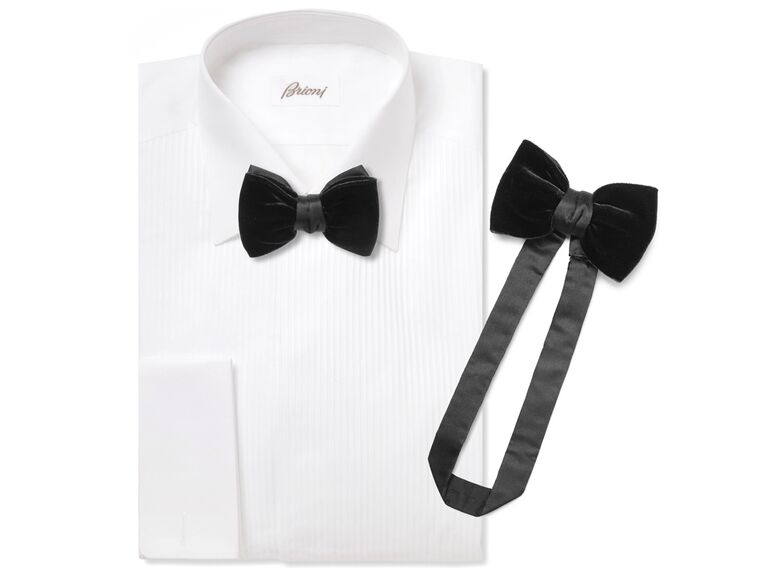 Your bae can get in on the trend too with a sophisticated bowtie. (He'll especially like that it's pre-tied to perfection.)
Mr. Porter Lanvin bowtie, $130, MrPorter.com
Baseball Cap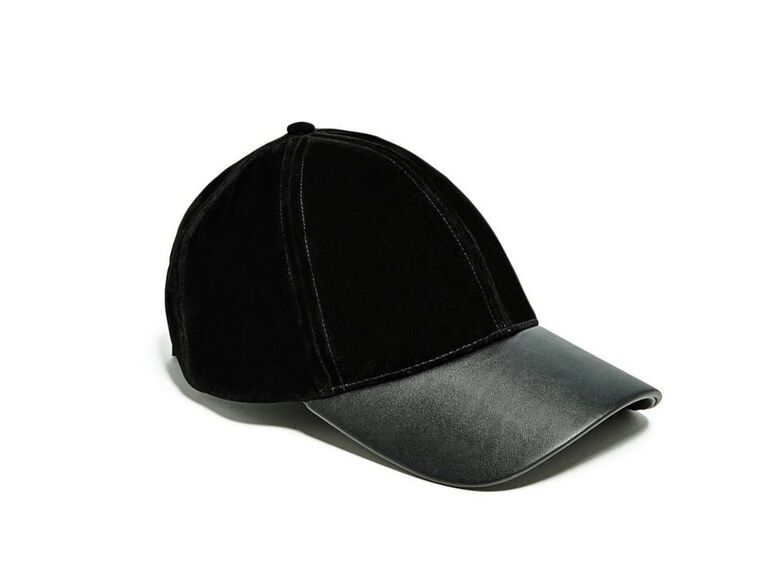 Overslept and don't have time to wash your hair before that cake tasting appointment? A chic baseball cap will give you that effortless cool-girl look.
Guess velvet baseball cap, $29, Guess.com
Nightdress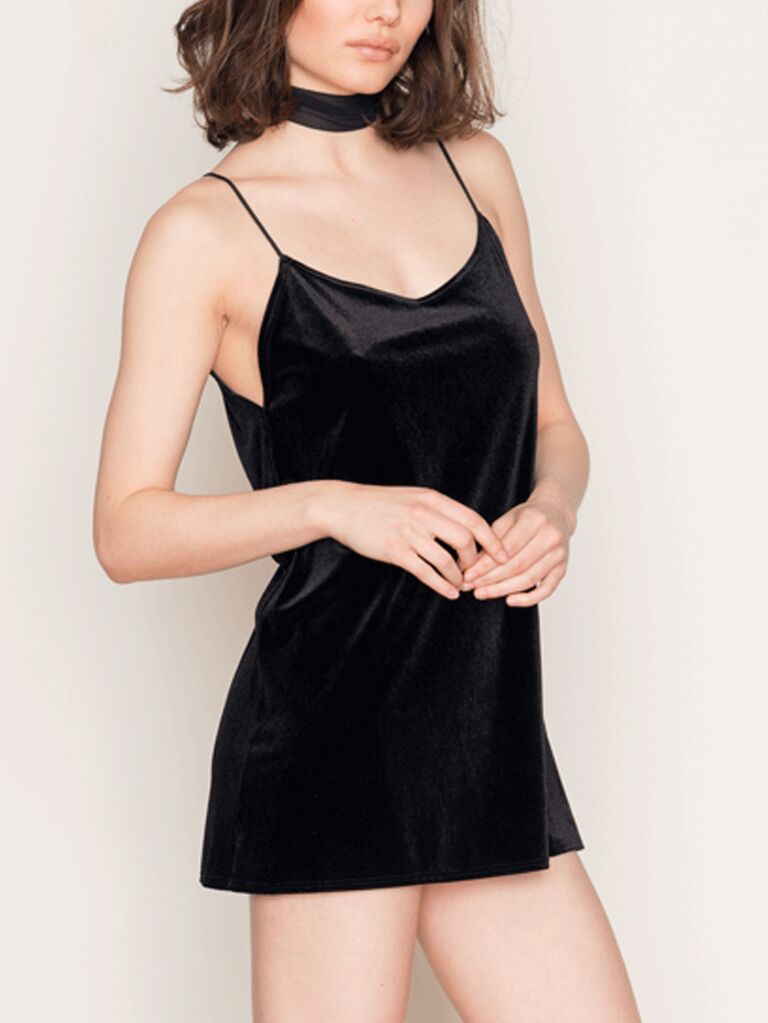 A night dress like this can double as uber-comfortable sleepwear and a slip.
Only Hearts Velvet underground chemise, $87, OnlyHearts.com
Trendy Chocker
What do you get when you combine velvet and Swarovski crystals? This handmade piece of art for your neck.
Dannijo Crawford chocker, $148, Dannijo.com
Backpack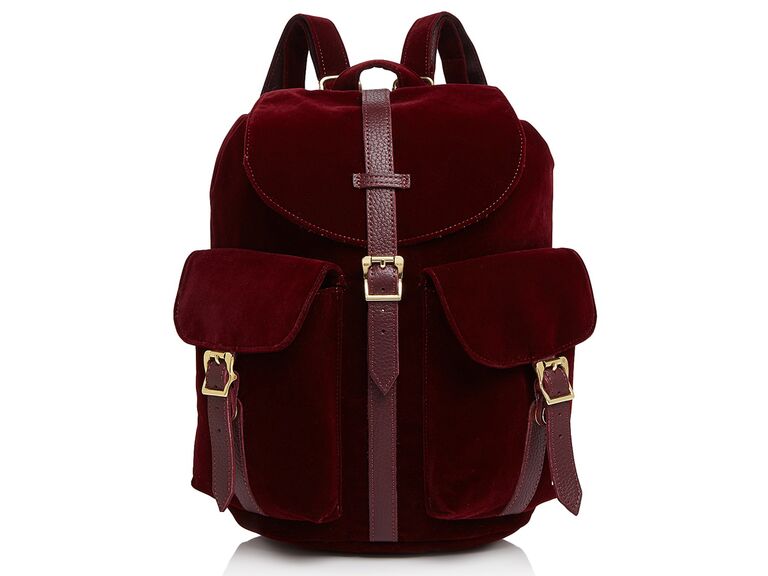 You'll be toting around a lot of things during wedding planning (think: notebooks, vendor info, backup phone charger). This backpack will ensure you've got everything you need on-hand.
Herschel Supply Co. Dawson's velvet backpack, $120, Bloomingdales.com
Winterwear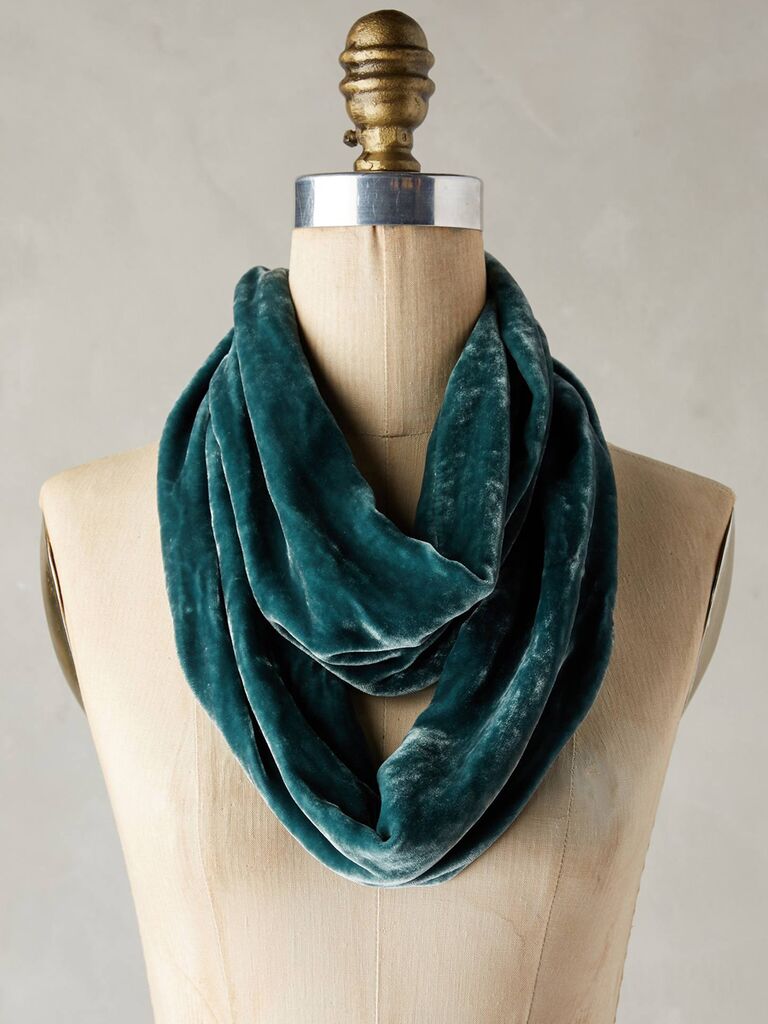 How many infinity scarves are too many infinity scarves? Trick question: there's no such thing.
Anthopologie velvet infinity scarf, $48, Anthopologie.com