Victoria's Secret Fashion Show: 5 Most Impractical (But Gorgeous!) Pieces of Lingerie For Your Honeymoon
by Ivy Jacobson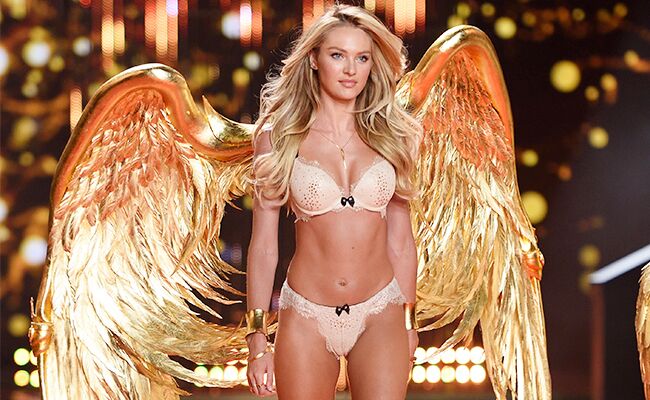 While we love getting inspiration from the Victoria's Secret Fashion Show for bridal lingerie, you've got to admit, half of the models's aesthetically-amazing ensembles wouldn't be so practical to actually wear on a honeymoon. (Besides, we can't imagine what checking a pair of giant feathered wings would cost at the airport!)
See our top 5 most impractical picks below and watch the Victoria's Secret Fashion Show tonight, December 9, on CBS at 10 p.m./9 p.m. CST.
1. Giant furry wings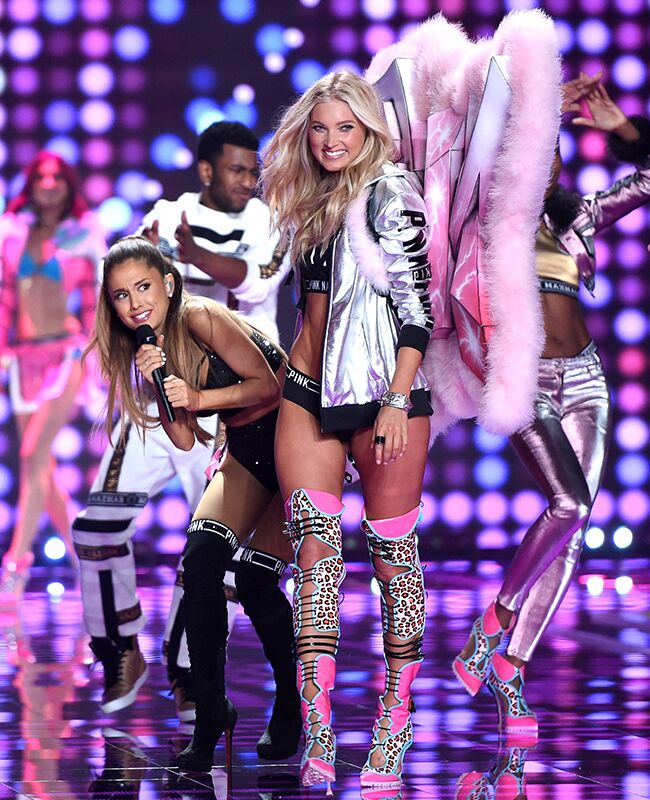 First things first… even if your giant furry pink wings are pretty fabulous, they just might knock your spouse's eye out. (Ariana Grande's terrifed face says it all.)
2. Bright gold wings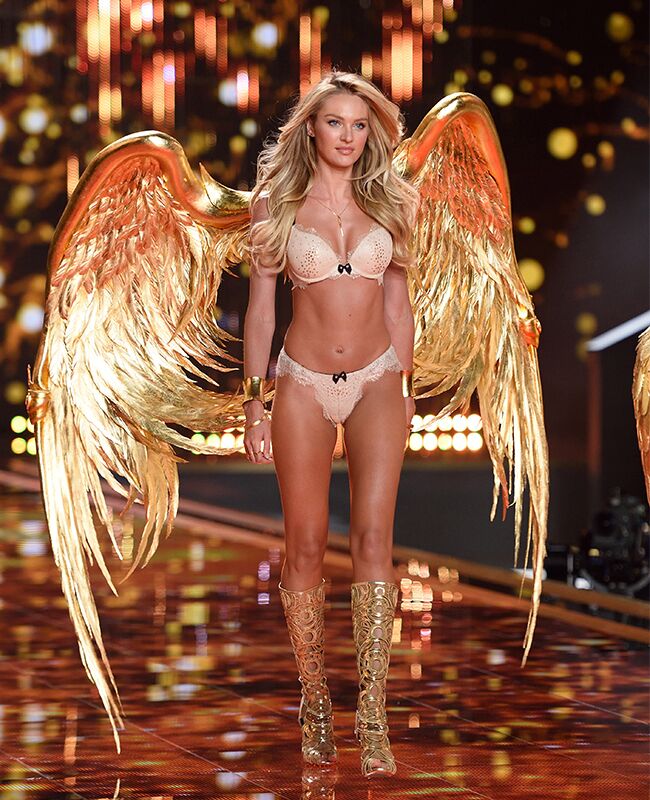 If you don't want to be mistaken for Katniss Everdeen in the Hunger Games's Mockingjay movie poster, maybe leave these fiery gold winds behind. (Pretty lingerie set, though!)
3. Complicated-looking leaf accessory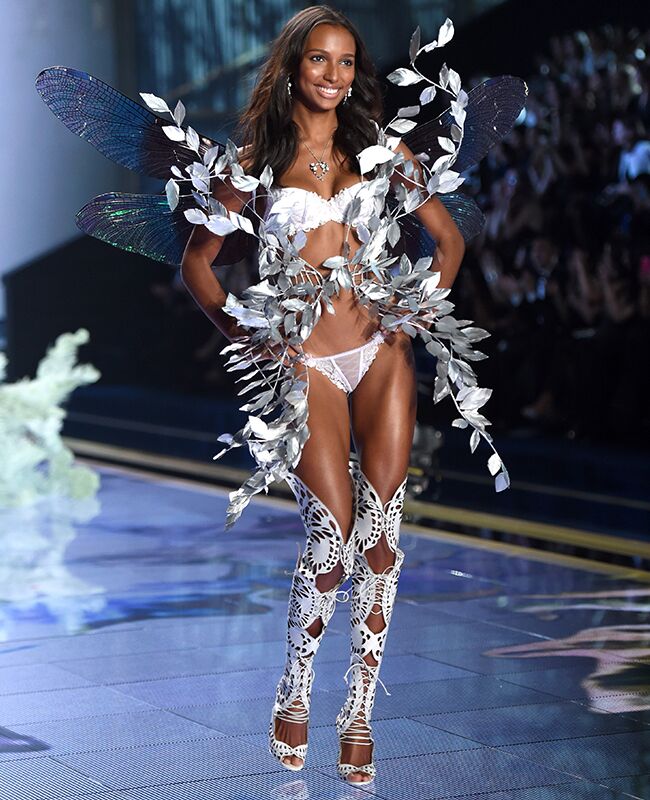 If your partner leans in for a kiss, they might just wind up with a mouthful of leaves instead.
4. Puffy Lady Gaga-esque sleeves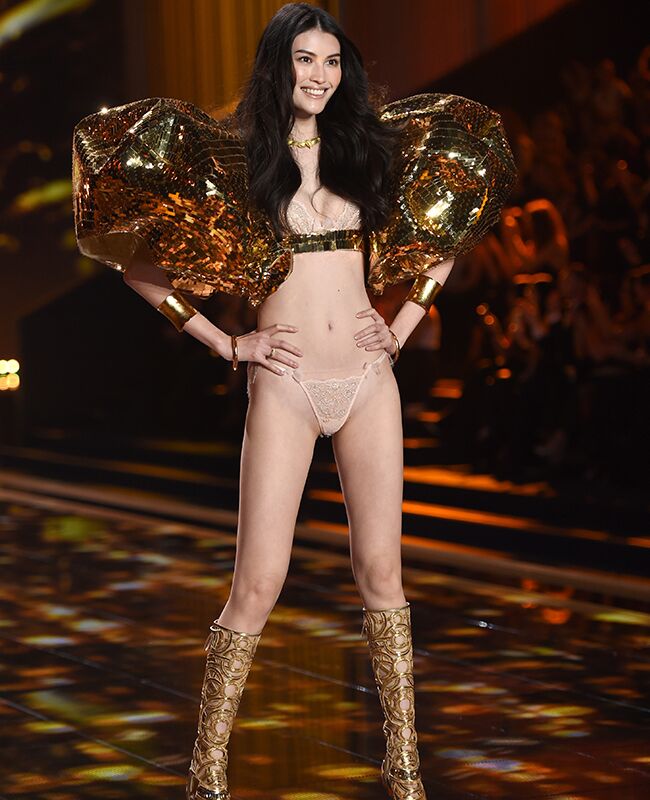 While metallic accents on lingerie are sexy, giant gold sleeves that would put Lady Gaga's to shame aren't the most subtle.
5. Ruffled cloak/cape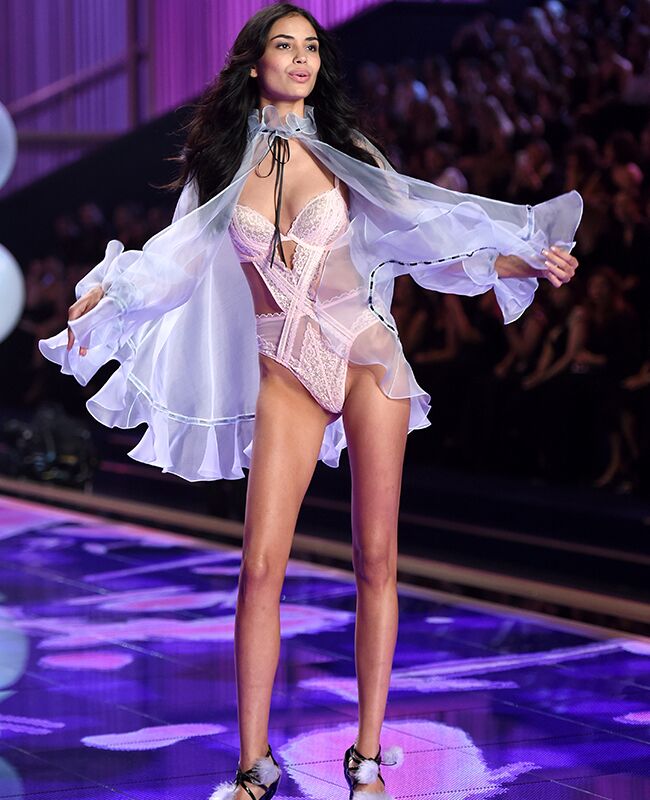 This ruffled and lacy ensemble has a bit too many bells and whistles going on — especially the high-necked cloak/cape hybrid. Although it would come in handy for a cold honeymoon destination!
Want more? Right here!
> Nick Cannon and Mariah Carey waited to have sex until their honeymoon like these 5 celebs
> Would you buy Disney Princess lingerie for your honeymoon?