Vote For The Knot Dream Wedding Flowers!
by Jamie Miles
The Knot Dream Wedding is just three weeks away and as we reveal the winning wedding details (voted on by you!) one thing is for sure: This wedding is going to be seriously beautiful. So as of today, we have the venue, theme, rings, bridesmaid dresses and even the wedding dress. Now it's time to vote for the wedding flowers. The incredibly talented floral designer Holly Chapple and her team of stylists is going to help us pull it all off. The best part? All of the flowers for The Knot Dream Wedding are exclusively American grown, provided by flower farmers throughout the U.S. thanks to the California Cut Flower Commission. (And P.S. all of the pretty vases and vessels you see will come from Syndicate Sales). But what will the flowers actually look like? That's up to you. There are four unique flower styles to choose from — see the options below and then vote for your favorite!
Update: Voting for the wedding flowers has closed. And the winning flowers are… Whimsical Woodland!
Option 1. Whimsical Woodland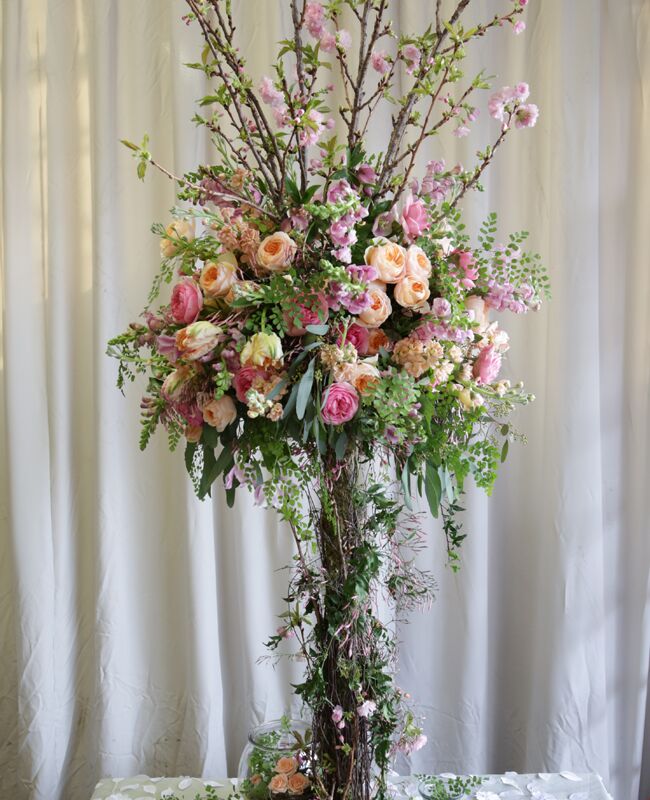 Romantic and playful, this design features many unexpected elements with it's beautiful vine and willow adorned tree trunk covered in moss and succulent accents and terrariums. It's happy and bright all things secret garden with flowers in shades of pink, lavender and peach and the grandeur of blooming cherry blossoms.
Option 2. Rustic Garden Party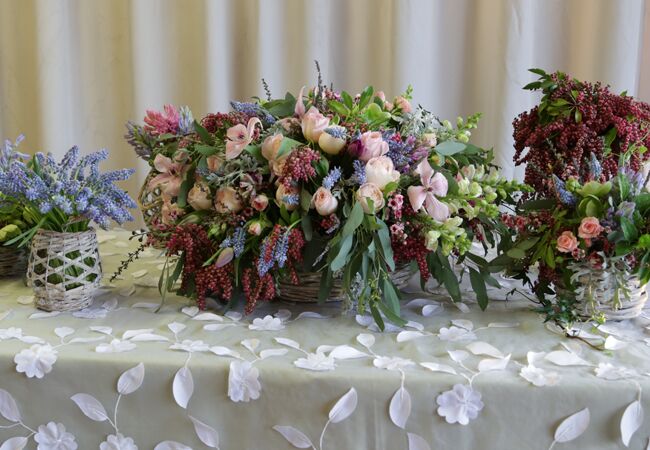 Warm and charming this design is perfect for a garden party! Rustic woven baskets and comforting scents of lavender and blooms in shades of pink and periwinkle, this look is organic, special and feels like home!
Option 3. Garden Glamour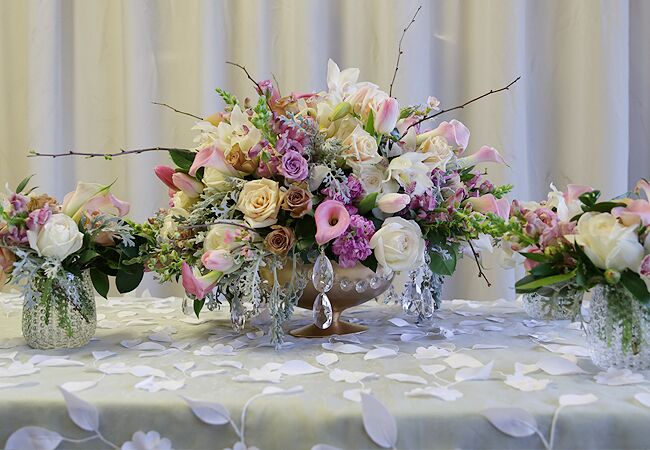 Formal, fancy and fun this look features opulent flowers such as orchids, callas lilies and roses in shades of pink, lavender, beige and white. Crystals and a gold-footed vase add a touch of bling and luxuriousness to this design.
Option 4. Spring Awakening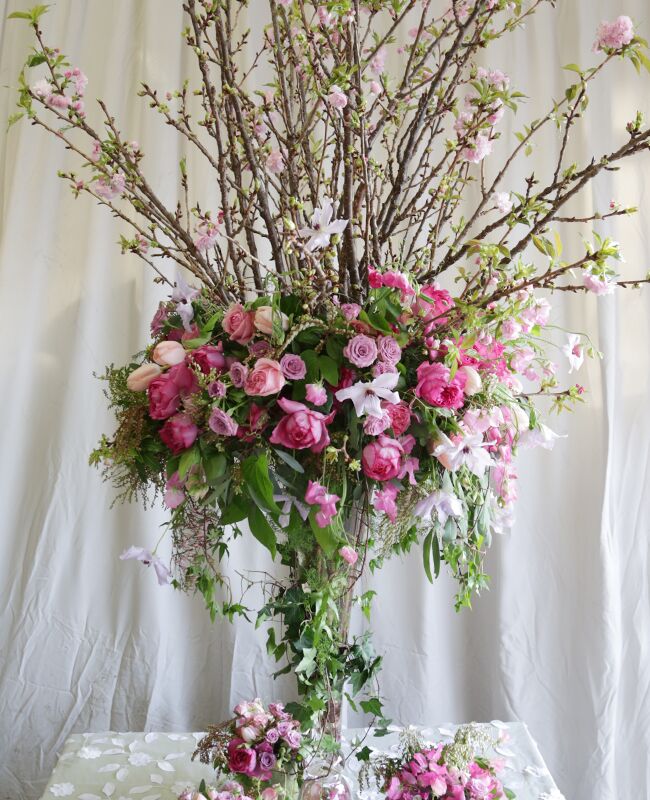 Pretty and pink and all things spring! This design features blooms such as cherry blossoms, cabbage roses, clematis and sweet peas all in shades of pink! Tall and grand with ivy climbing it's sophisticated clear vase, this look makes a bold statement.