Want A Dramatic Wedding Cake? Try A Tall Middle Tier
by Kristin Doherty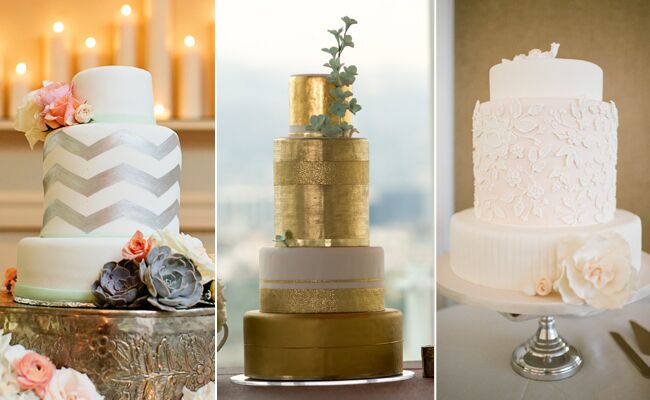 photo by
Kristyn Hogan; Best Coast Photography; Meredith Perdue
Here's a fun way to put a twist on the classic, round-tiered wedding cake: Double the height of the middle tier. The best part about a tall, exaggerated cake layer is that it provides the perfect backdrop for a fun pattern, oversized sugar flower, or even your new shared monogram!
1. A Gold Metallic Cake Accented With An Edible Sequins Band And Sugar Flower Succulents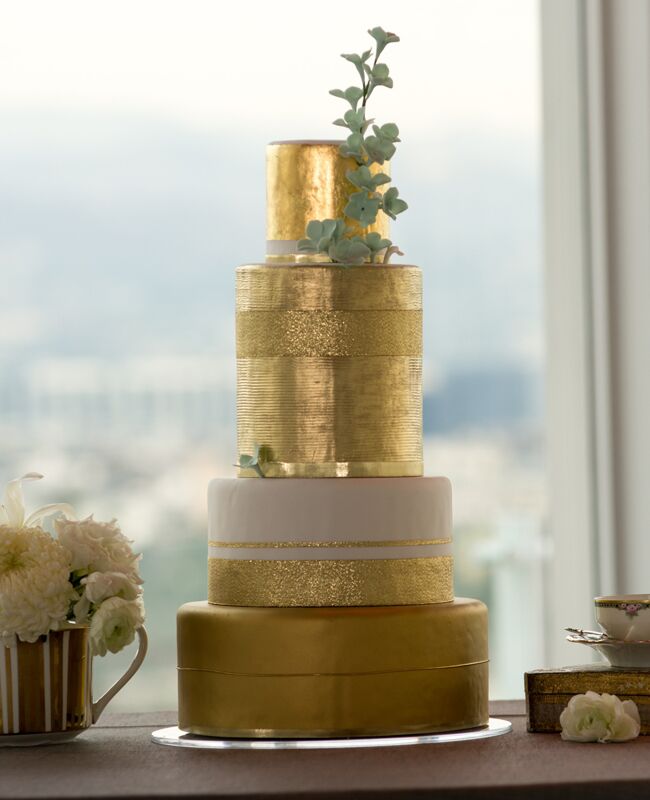 From the album: An Elegant, Modern Styled Shoot at the Mr. C Hotel in Beverly Hills, CA
2. A White Wedding Cake With A Chevron-Painted Center Tier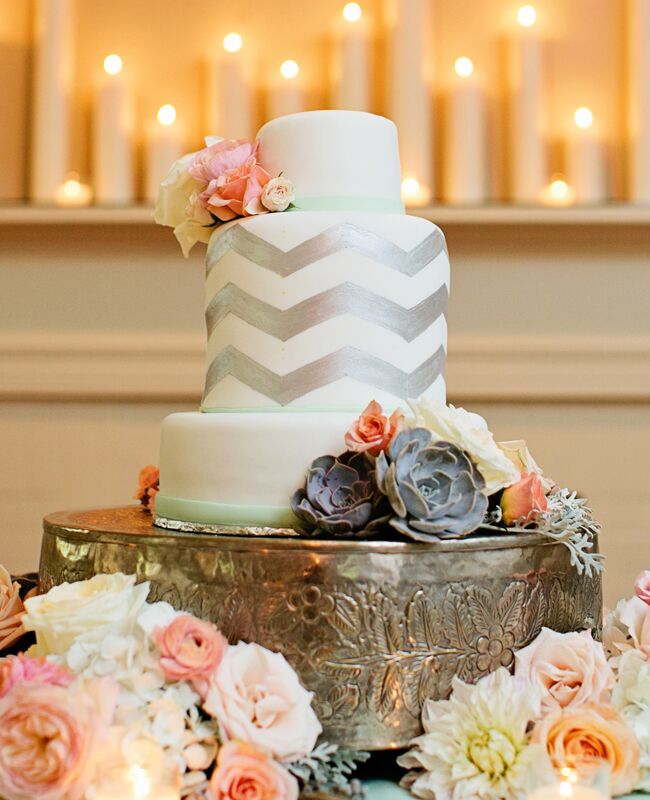 From the album: A Romantic Rustic Chic Wedding in Nashville, TN
3. A Soft Pink And White Cake With A Center Tier Covered In Edible Sugar Flower Appliques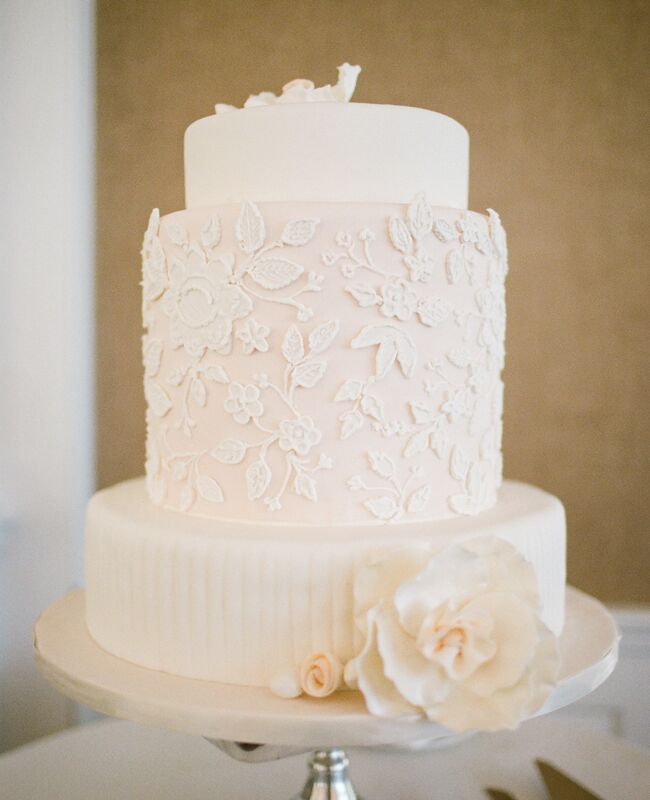 From the album: A Seaside Wedding in Harwich Port, MA
4. An All-White Wedding Cake With A Dramatic Sugar Flower In The Middle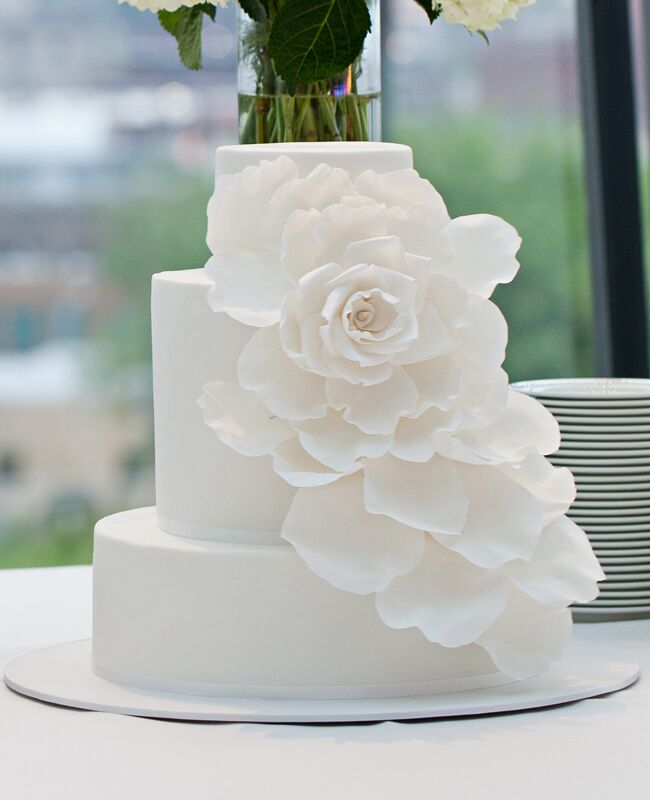 From the album: A Modern, Timeless Wedding in Kansas City, MO
5. A White And Purple Cake With A Cluster Of Purple Accented Flowers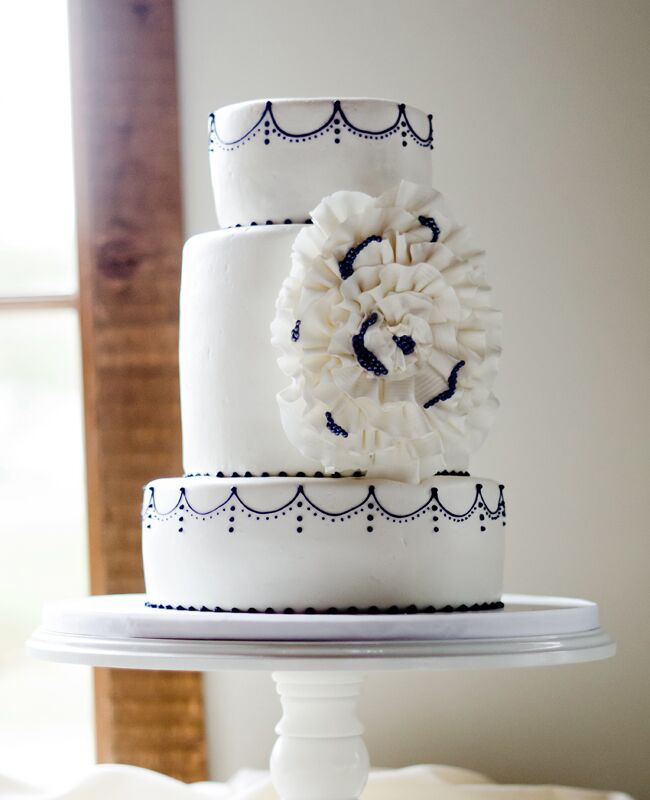 From the album: A Simple, Sophisticated Wedding in Gilbertsville, PA
More! More! More!
> 12 cakes at a wedding? This couple did it!