Want To Sketch Nude Models For Your Bachelorette? You Can!
by Simone Hill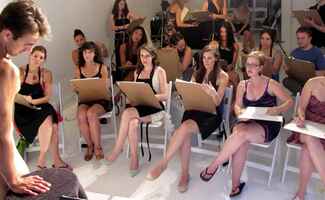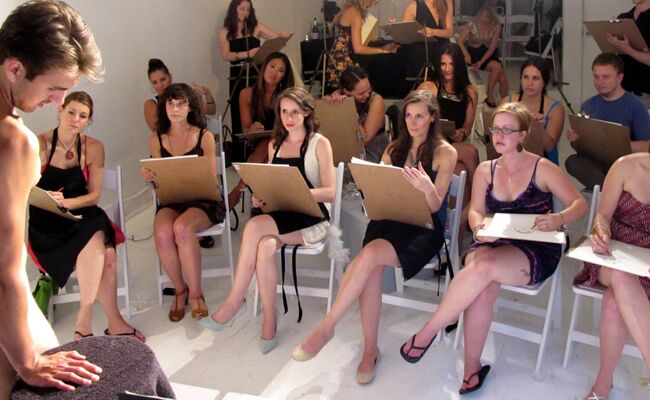 photo by
Facebook.com/TheArtfulBachelorette
If the pizza delivery guy who turns out to actually be a stripper isn't exactly you're ideal bachelorette party entertainment, but you still want to have some raunchy fun then you'll love this idea. A company in New York called The Artful Bachelorette, hosts parties where you and your friends draw nude male models while sipping on champagne. Did we mention there's also a topless waiter to top off your glass of bubbly? Drawing a naked stranger is definitely going to be the icebreaker that all of your bridesmaids (and brides-guys!) can bond over. If your drawing skills are anything like ours then the end result will also probably pretty hilarious too! Check out some photos from parties they've hosted then let us know what you think of this bachelorette party ideas in the poll below.
Want more? Of course you do!
> 4 must-haves for an epic bachelorette party
> 5 bachelorette party getaways for every crowd