Watch Peter Pan Propose To Wendy Darling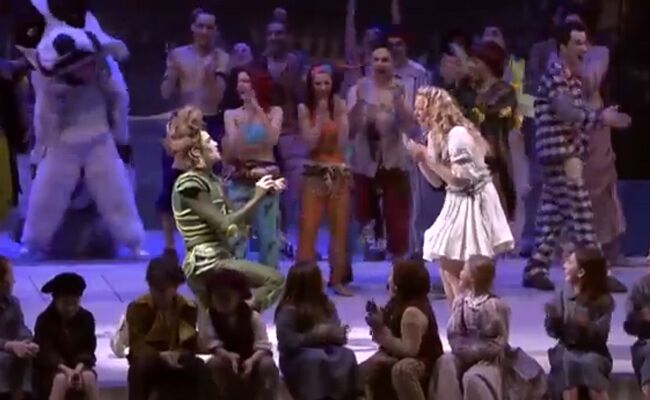 Ok, so they're actually actors Sandor Strubl and his girlfriend and co-star Lilly-Jane Young, who were playing Peter Pan and Wendy in a musical adaptation of Peter Pan when Sandor proposed. It's the alternate ending of Peter Pan we secretly always wished for! The whole cast and the audience bursts into cheers in the end, making this a joyful tear-worthy proposal. You have to watch!
Want more? Right here!
> Cheerleader's boyfriend pops out of Bulls' mascot for epic proposal
> The best proposal stories of 2013